Naga Lakshmi Bhavagatula graduated from ILS Law College, Pune, in 2011. After a successful stint at Infosys as Associate Legal Counsel and subsequently as Senior Associate Legal Counsel, she went on to pursue her masters from the University of Pennsylvania Law School, with a focus in business laws. She was also member of the Wharton India Economic Forum, 2015 Organising Committee during her time there. She is currently Associate Contracts Manager at Amazon, where she is member of the Amazon Media Group Legal team, focusing on supporting Sales and Display Ad Services. She works on reviewing and processing all insertion orders (IOs) for the US Sales org, drafts and negotiates Upfront Agreements and MSAs.
In this interview we speak to her about:
Her internship experience and her current role in the e-commerce giant's legal team
Her passion for dance, and how it inspires her
Her engagement with blogging, and how she juggles it with the pressures of work
How would you like to introduce yourself to our readers?
Lawyer by profession, dancer by passion, blogger by will and a radio jockey by chance. I currently live in Seattle and work in the legal team of Amazon during the day and run a dance school in the evenings.
Tell us a little about your time in ILS Law College, Pune.
The five years at ILS are some of the best days of my life. As most of my ILS friends would say, it is a place of opportunities and self-learning. It sometimes got me lazy and sometimes put me on my toes. I learnt how to make mistakes and learn from them, taste success and not fall for it and finally be competitive and not lose the spirit of competition. All in all, I owe lot of what I am today as a person and professional to my times at ILS (people and place).
Regarding my activities at ILS, I was not much into moot courts. For the major part, I enjoyed being the researcher and work with the team. However, I tried my hand in other stuff like the Model United Nations, client counselling, negotiation and drafting competitions. I was on the editorial board of the college magazine for couple of years and was elected, the Ladies Representative to Pune University in my final year. It was a fulfilling five years.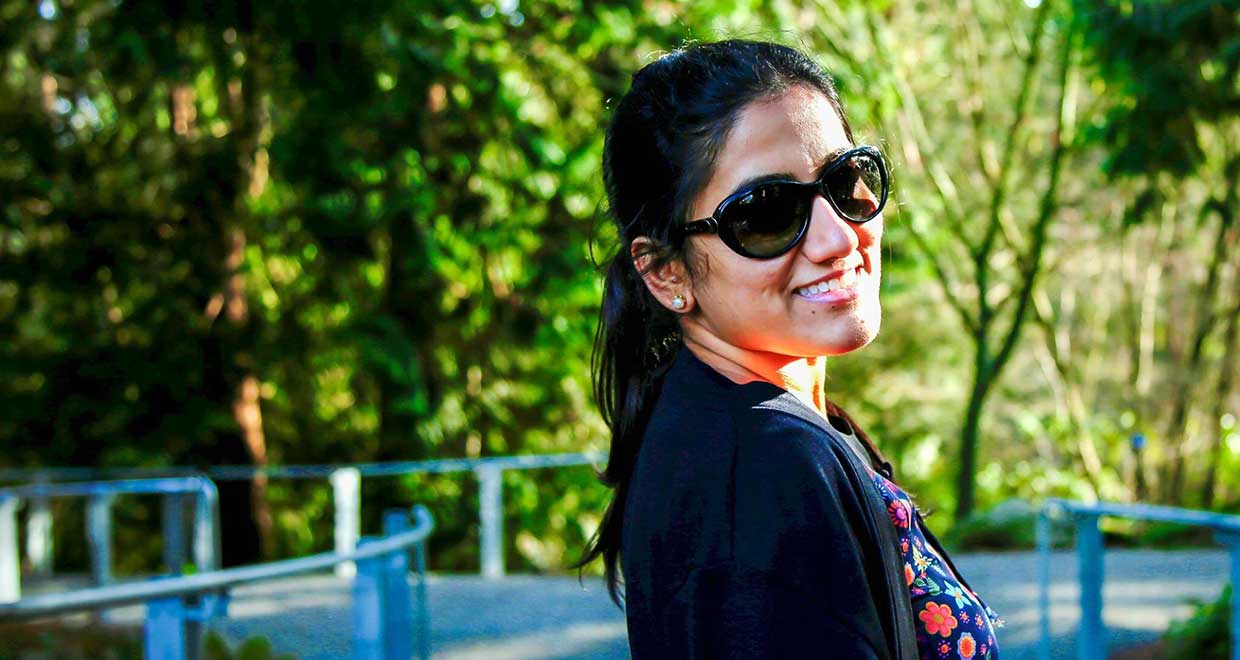 What prompted you to pursue this stream?
Well, as a small town girl, when I was in Class 12, my awareness about career options was limited. All I knew was that I didn't want to be a doctor or an engineer. I just wanted to do something different. I wanted to be a journalist. But my parents, who were already worried about me discarding medicine and engineering(the two professions in vogue in 2005) were flabbergasted when I said I wanted to pursue journalism and they convinced me that I could pursue journalism as a secondary profession but I should choose a streamlined primary profession. Later I decided I wanted to pursue law.  I am not sure if there was anything specific that prompted me to pursue law. Though my father is an advocate, I don't remember talking to him about my interest in his profession. It just happened and I am glad it did.
What role does dance play in your life now?
I am a native of Kuchipudi village, the birth place of the Kuchipudi dance. I am very lucky to have parents who recognised my interest in dance at a very tender age and found me a wonderful Guru, who made me the dancer I am today. It's been over 25 years of dancing and it is something that lifts my spirit. I feel absolutely privileged to have imbibed this art form and now be able to pass it on to kids of the next generation. I have a dance school in Seattle area (Purna Mudra School of Kuchipudi Dance) and I have about 40 students and I am thoroughly enjoying my role as a teacher.
How do you prioritise your profession and passion?
To put it differently, I am trying to balance my profession and passion. At all times, I feel both are my priorities as they complement each other. I surely owe this balance in my life to my mom. When I was a school going kid, my mom always made sure, that I gave equal importance to both dance and education.  This has in a way become an expectation as I moved on in my career path. Balancing dance and work along with other things has become a way of life. According to me, clarity of thought and zeal to pursue something, are two factors that can help anyone to be on top of their profession and passion without having to compromise on either.

Tell us about your interest in blogging.
(On her blog The Dancing Lawyer, she vociferously celebrates the interplay of passion and profession, especially in the segment "The Other U".)
Blogging in general started off as a hobby and I try to keep up with my blog now and then with various things that interest and inspire me. In the process of keeping up with my work and dance, I have always admired and been inspired by people who balance their passion, profession and personal commitments. So, the category "The Other U" is recognising and celebrating such people, and in a way showing people that this can be done.
Can you tell us about your role at Amazon?
When I was in law school, I was academically inclined towards contract law. When I joined Infosys after law school, I had an opportunity to work on rotation with the corporate team and commercial contracts team. Later I ended up in the commercial contracts team and I thoroughly enjoyed working on contracts and slowly that became my area of specialisation. At Amazon, as Associate Contracts Manager, I work on different contracts supporting Sales and Display Ad Services group of Amazon. It has been great so far working in a new industry and a new working environment.
Talk to us a little about your internships.
I had four summer internships during my graduation, one every summer for the first four years. Winter breaks were strictly for fun. I used internship opportunities to explore the different avenues I may want to get into when I am looking for a job. I worked with an NGO and political party (Lok Satta), in-house legal team (Dr. Reddy Laboratories), a big law firm (Dua Associates) and a boutique law firm (Krishna & Saurastri). I chose all my internships in Hyderabad and Bangalore as I knew I wanted to live in one of those cities and they were close to home. With these internship experiences, my choice was clear and easy at the end of fourth year. I was sure I wanted to work in-house and started applying for jobs in that direction.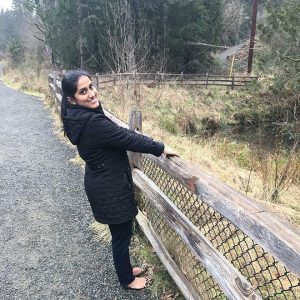 How was the experience of studying in University of Pennsylvania Law School?
Honestly, LLM days at Penn just went by in the wink of an eye. The course work was fast paced and rigorous. I totally enjoyed preparing for my classes, the class participation, the cold calling (I dreaded that for a long time and then ended up loving it) and working with law students from various parts of the world just added to the amazing experience. In choosing courses, I experimented with the teaching and evaluation methods, like the lectures v/s. seminars, closed book v/s. open book exams, one final dissertation v/s. multiple presentations. This helped me add to my learnings and build a new perspective about law in general. I also had an opportunity to audit few courses outside law school at Penn and that helped me get introduced to new areas. Penn Law does not offer a particular specialization and so I chose courses related to commercial and corporate law, concentrating more on the practical learning tools like drafting, negotiation, etc.
How does one strike a balance between academics and extracurricular interests?
I believe it is purely a personal choice. I never had top grades in law school, but managed to maintain good academic scores. I think at law school, just after 12th, every student goes through the pressure and confusion in deciding priorities at the beginning, due to several factors (peer pressure being one of them). At the end, it is important to understand what brings satisfaction, and for me it was in being able to participate in co-curricular & extracurricular activities and at the same time manage a decent score.
Any final piece of advice for our readers?
As Pablo Picasso said "I am always doing things I can't do. That is how I get to do them". This has always been my way of life. Since it is best to preach what you practice, my only advice is to keep trying things that you think you cannot do and come out of the comfort zone(both at work or outside). Make time for everything and keep up the profession, passion and most importantly keep up with you.