This interview has been published by Ayush Verma.
What inspired you to study law? Was there any influence from your family members?
My parents got me into the habit of reading at an early age and some of the books I read by Erle Stanley Gardener and John Grisham pushed me in the direction of the Law. It might sound quite frivolous but it was these books and the then popular television shows like "JAG" and "The Practice" which got me really interested in the profession. I also loved to debate at school and when you put these things together law seemed like a natural progression. While my early motivation was based on fiction, I enjoy every bit of what I do and love being a lawyer.
You have worked as a radio jockey and have experience at theatre all while managing your professional life as a lawyer. How did you manage all of this while maintaining a work life balance?
The All India Radio has an FM channel with an hour long segment for English Music every day. I used to host the show from my days in college, on Sunday evenings which gave me the time to prepare during the week. The theatre scene at Madras has a lot of working professionals who love theatre and invariably everyone gets together late in the evening or at night after their day jobs are done for rehearsals and I was no different. So it worked out quite well.
You did a Specialized Course on Intellectual Property Valuation and Management from LUISS Business School, Rome. Please share your insights from this experience.
The IP Valuation and Management course was unique since it wasn't just for lawyers but involved a cross section of law, business and finance. There were only 14 of us on a scholarship from different parts of the world from varying backgrounds which was a wonderful experience. The professors were of the highest calibre and the course itself was very interesting. Prior to the course I was involved in a transaction for the valuation of software which was to be sold and that got me interested in the concept of ascribing a monetary value to intellectual property and other intangible assets. After the course I have completed a few transactions for the valuation for assets including copyright and trademarks. One of these transactions which was very interesting was valuing the IP assets including a repertoire of YouTube videos, music and movies.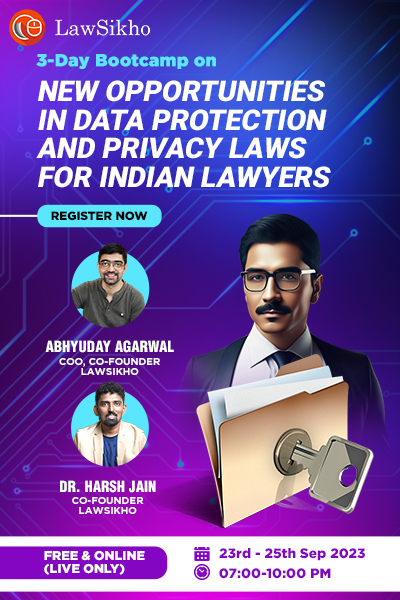 While our time at the course was great in itself, I have collaborated with several of my classmates and some of my professors on projects even after it.
A niche subject of interest, taught by experienced professors with a fun group of fellow students all set in Rome [one of my favourite cities] was truly a remarkable experience which I thoroughly enjoyed.
In your earlier interviews, you have suggested that one should not opt for an LLM immediately after graduation. Keeping that in mind, what do you think is the appropriate period of time before one pursues an LLM or other higher studies?
In India, we have to make choices for our professional paths as early as at the age of 18 and are expected to choose something to work on for the greater part of our lives which I don't think everyone can. Similarly most professionals graduate law school and based on an interest in college without working on the ground, try and choose a field of law to focus on in their LLM. At the early stage of one's career it would be best to try and work in different fields of law and truly find out what stimulates and interests you on a daily basis. Some streams of law seem exciting from the outside but you don't know the real picture until you get involved in it.
I don't believe in a specific time frame or magic number, since it would vary from person to person to reach that stage but it would be good to give yourself the time and space to discover what you like and then focus on it.
You have worked as a Legal Intern and as a Retainer Lawyer at International Justice Mission. The organisation is involved in the rescue and rehabilitation of victims of bonded labour. Please share your insights from this experience. Is there a particular reason why you decided to work in this role considering that you focussed on Intellectual Property in your subsequent profiles?
In my final year of college, I had the opportunity to intern with the International Justice Mission [IJM] in their Chennai office for the entire year. IJM unlike most other NGOs I was aware of was founded by a lawyer and its goal was to improve the justice system by taking a specific human rights violation and assisting the state machinery to follow the rule of law. The Chennai office focussed on rescuing and rehabilitation of bonded labourers and as soon as I graduated, I joined them as a lawyer.
The work was very exhilarating and had its shares of ups and downs. Going on rescue missions with the Revenue Officials who were authorized by the Bonded Labour Act to conduct raids was very satisfying and it felt like we were really making a difference. I was also working with the Prosecutors in two states and got a first hand experience of criminal trial work which was interesting.
I also had the opportunity to work with experienced lawyers from around the world who would come on year long volunteering sessions from whom I've learnt a great deal about the practice of law.
I took up the role since I enjoyed the internship and the work but after two years, I realized I didn't want to be so focussed/niche at the start of my career so I decided to shift.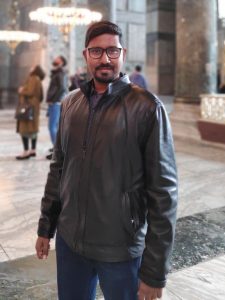 After graduating from law school, you have worked under Selvam and Selvam as a Senior Associate Attorney for almost 6 year and at Anand and Anand for over 3 years. Having previously worked in a human rights organisation, how did you develop your interest in IP to make this transition?
My first few brush-ins with Intellectual Property were in college and while hosting the radio shows on AIR. We were given a box of 30 CDs [some outdated ones] and had to pick and choose songs from there to play, while our counterparts for Hindi and Tamil music had over 50,000 songs to choose from on a digital console. So most of the RJs and [I hate to admit it,] myself included would end up bringing in our own CDs to increase the variety for the listeners and we would have to play from. When the station director found out about this we all got a dressing down and it was then in that conversation that I understood royalties, unlicensed distribution, copyright and the wonderful world of IP.
So when I was looking to leave IJM, there was no doubt in my mind that the stream of law that I wanted to focus on was Intellectual Property. My time at Selvam and Selvam was great as it was a boutique firm and I got the opportunity to take up and learn everything that was associated with IP.
While working at Selvam and Selvam was great, my stint at Anand and Anand which is a Tier 1 firm brought with it exposure to transactions involving high profile clients and precedent setting work.
I was also introduced to the International Trademark Association [INTA] which is a wonderful association of trademark lawyers from around the world. Over the years, I have worked with and made several friends and colleagues on whom I can rely on for assistance in any part of the world.
Teaching has always been considered a noble profession. You have worked as a visiting faculty under the University of Madras, how enriching has this experience been for you, both personally and professionally?
The University of Madras has a Postgraduate Course for Journalism. I have been taking classes for them on copyright and issues surrounding fair use for nearly 9 years. I love the practice of law and Intellectual Property and rarely miss out on an opportunity to talk about either, so having a captive audience really helps. In all seriousness though, teaching the class is great because preparing for it requires me to keep reading up on all the latest developments. Also teaching copyright to students who are not lawyers is enriching because their views are different which brings about some lively debate on several issues.
You have established your law firm, Law Office of Navarre Roy, in December 2020. When and how did the idea of setting up your firm occur to you; was this always a part of your plan?
Having worked at a boutique firm and a Tier 1 firm, I was privileged to see both ends of the spectrum – The agility and attention a boutique firm offered and the vast experience, systematic methods and practices employed by a big firm. I wanted to start a firm that could offer clients a combination of both.
Before setting things in motion, I did speak to some colleagues of mine from around the world and also listened to podcasts on using legal technology to improve the practice of the law and offer clients solutions that they needed, the way they needed it.
While my personal focus is on IP, Media and Entertainment, the Law Office of Navarre Roy, through its team and Of Counsels assists clients for all of their commercial legal needs.
IP Valuation is not something you come across all the time, when and how is it useful?
Intellectual Property is more than just registration and going after infringers. Both protection and enforcement are two sides of the same coin, which is building an asset. IP needs to be commercialized or used internally to generate revenue and the exercise of valuing that asset is quite exciting.
IP Valuation is necessary and quite useful when IP assets are being carved out and sold or transferred, fixing of royalty rates, calculation of damages in infringement cases, liquidation of intangible assets when a company is being wound up, and a range of other reasons.
The Consumer Protection Act, 2019 brought with itself various changes in the old laws. How, according to you, has this law impacted the entertainment industry and advertising industry?
The amended rules have brought about increased liability for endorsers and social media influencers. With more brands engaging in influencer marketing it is important for both brands and influencers to understand their liabilities under the rules and take appropriate steps to protect their interests, either through the contracts they sign or the arrangements they get into.
With the Information Technology Rules 2021 coming into existence, how will these new rules impact the entertainment industry?
The new rules with the additional powers to the government with regard to taking down of content will certainly affect OTTs and their viewership. OTTs have grown their subscriber base solely on the basis of the content they own. The content these days are usually quite dark, gritty and graphic, all of which have been available to subscribers without censorship. An example of this growth is MX Player reaching 200 million subscribers largely on the back of their original show Ashram.
With the rather broad powers of take down and the cases we've seen in the High Courts filed by individuals who have been offended by the content on OTTs it would be interesting to see how things pan out and if we are to see an increase in complaints and to what extend the powers would be exercised for takedowns.
As compared to other countries like China or the USA, what difference have you noticed when it comes to the matters of trademark and copyright disputes in India?
Over the years the entire system from the IP Office to the Courts in India have tremendously improved and focussed on protection and enforcement of IP. With the setting up of the Commercial Courts, the faster timeline quicker orders have given IP owners the confidence to litigate.
So I wouldn't really find too much of a difference from a system perspective but where there is a major difference is in the general public and awareness of rights. In India we still have a long way to go with IP creators and owners understanding what rights they have, how to protect and enforce them and to put more faith in the Judiciary.
Reading is an essential part of every lawyer and law student's life. What books would you suggest as must-haves for members of the fraternity?
A majority of our time at work is spent on reading and it is important to read anything and everything you can get your hands on.
If I had to pick and choose a few books to suggest they would be:
The Devil's Advocate: A Short Polemic on How to be Seriously Good in Court by Ian Morley for anyone who is interested in Litigating and court craft.
The E-Myth Attorney: Why Most Legal Practices Don't Work and What to Do About It by Michael Gerber for anyone looking to start a practice.
Lastly, any parting advice to law students interested in pursuing a career in IP, Media and entertainment law?
Intellectual Property law is a very interesting field of law since you deal with creative and interesting clients. Whether it is technology inventions on the patent front, or artists on the copyright front, companies and individuals protecting their unique brands and designs, you are always interacting with smart people who have created something. That also means you have to read up and be aware of the current trends in most fields. So if NFT art is the current bandwagon, and it has implications on copyright, you need to be reading up and learning about it.
So my two cents would be to keep reading up on what's going on around you and take up internships with small firms, big firms, companies and startups that work with intellectual property.