Ngangom Junior Luwang completed his graduation from ILS Law College, Pune. He is currently co-head of the Infrastructure Law practice of the Firm. He has over twenty years of professional experience and has been practicing Corporate, Commercial & Dispute Resolution matters, his sector specialisation being Oil & Gas and Infrastructure. Luwang has represented issues of corporate law in various International Conferences and has also been a speaker in many conferences organised by the Hong Kong University, Law Asia etc. Luwang also has extensive court room experience, mostly in the Supreme Court of India.
In this interview, we speak to him about:
Choosing law as career and his experience in law school
Choosing his specialisation
Internships every law student should undertake
Maintaining a work life balance being Senior Partner
HOW WOULD YOU LIKE TO INTRODUCE YOURSELF? PLEASE TELL US SOMETHING ABOUT YOUR PRE-COLLEGE LIFE?
Enrolled in 1995, I am a lawyer with extensive experience in dispute-resolution as well as non-dispute-resolution verticals across diverse facets – handling high-stake Supreme Court & Arbitration matters, contract drafting & negotiation, statute drafting, general legal consultancy apart.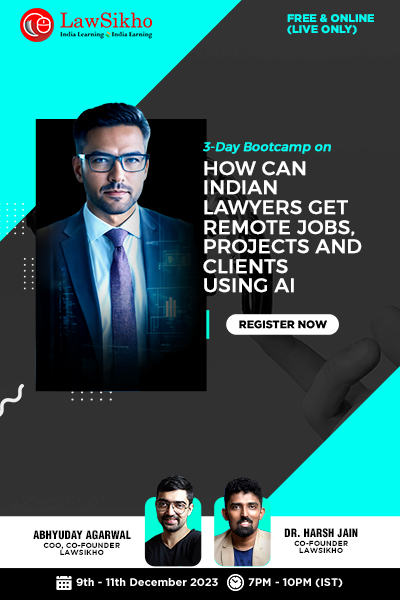 I grew up at Imphal, Manipur till my 12th standard. I did my primary schooling at the First Battalion Manipuri Rifles High School, Imphal and MBC English School, Imphal till 10th standard and my 11th and 12th at the DM College of Arts, Imphal.
WHAT FACTORS INFLUENCED YOU TO CHOOSE LAW AS A CAREER? WHY DID YOU CHOOSE ILS LAW COLLEGE FOR PURSUING LLB?
To be honest, law was my father's career choice for me and I reluctantly followed my father's advice. I had always wanted to become a civil servant or a doctor but I have no regrets for, inter alia, the following reasons:
Just as our body is an integral part of our existence, law is as much an integral part since almost every aspect of our existence is governed by some law or the other.
Law is ever-evolving and a lawyer's adaptation to the same makes a lawyer fully updated and current for sound opinions on different aspects of life and law.
Diversity in laws makes a lawyer's life as much diverse and professionally challenging, enough to make him/her "Jack of all trades, Master of as much."
A Law degree also opens up a law student or a lawyer to a number of other possible sub-careers – in-house counsel, hardcore litigator, full-time corporate lawyer with specific specialisation options, academician, LPO professional, Law Firm management professional etc.
I chose ILS Law College, Pune for, inter alia, the following reasons:
ILS's heritage as a cradle of legal education for nearly a century then
Credible academic staff
ILS was the best amongst the few law colleges with the five year integrated course in 1989 when I joined ILS.
ILS's incredible infrastructure, more specifically its library facilities with its unique collection of books
Pune's academic atmosphere and of course, its unmatched weather.
WHAT ALL ACTIVITIES DID YOU TAKE PART IN DURING YOUR TIME AT LAW SCHOOL? HOW IMPORTANT IS MOOTING FOR A LAW STUDENT?
I remember my participation in moot court competitions, mock trials and declamation competitions. Of course, I did some bit of lawn tennis and swimming since ILS campus had the said facilities.
Since I strongly believe that every lawyer should spend at least the initial first three years of his/her career in Courts of Law/quasi-judicial fora (before exploring other options), mooting is and should be made compulsory for every law student. My specific reasons are as under:
Mooting presents a fantastic platform for problem-solving skills for budding lawyers, something a lawyer is expected to do life-long.
A must for focused drafting skills and oral court submissions.
Mooting certainly exposes a law student to the practical side of law in terms of legal research, strategic thought process, creative interpretation of laws etc.
Mooting is certainly a break from the mostly theoretical approach of classroom lectures.
 HOW DID YOU KICK START YOUR CAREER POST YOUR GRADUATION? WHAT WERE THE CHALLENGES YOU FACED AS A FRESHER?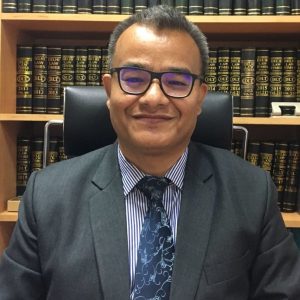 I kick-started my career from a chamber in the Supreme Court of India, but handling matters not only in the Supreme Court but also in Delhi High Court, DRT, Consumer Commissions and lower courts. The following were the main challenges:
Identification of a good lawyer/chamber with drafting opportunities for diverse legal/quasi judicial proceedings.
Understanding the different stages of legal/quasi-legal proceedings
Low stipend was indeed an issue for a fresher like me with a rented accommodation.
Lack of opportunities for placement in big law firms then.
WHY DID YOU DECIDE TO PURSUE HIGHER STUDIES?
I joined an LL.M course since I genuinely believed that an LL.M course would add up to my knowledge of law, but now, on hindsight, I am of the opinion that exposure to courts of law or being in a Law Firm for the same time period would have taught you more lesions on law and practical sides thereof. A full-time LL.M course could possibly be helpful for students who plan to be in academia.
HOW DID YOU CHOOSE YOUR SPECIALISATION? WHAT SHOULD A LAW STUDENT KEEP IN MIND WHILE CHOOSING A PARTICULAR DOMAIN OF LAW TO PURSUE A CAREER IN THE SAME?
I started my practice without any specific specialisation in my mind, but Clients ultimately chose my specialisation! One cannot choose a specialisation unless one is really interested in it and good at it and ultimately, most clients choose you for that specialised area of law you are interested in and equally good at. I believe that a law student should have an open mind and should choose specific domain or specialisation after having a feel of every aspect of law at least in the first three-five years of his or her practice. This having said, the following should be kept in mind, while choosing an area of specialisation or practice domain:
Strong interest in the chosen stream(s) of law.
One's comfort and professional confidence in executing work of the chosen specialization or domain.
 Client/Senior feedback on works executed qua the chosen stream(s).
WHAT IS YOUR OPINION ON GRADES AT LAW SCHOOL? MANY LAW FIRMS AND ORGANISATIONS USE GRADES AS YARDSTICK FOR SHORT LISTING PEOPLE FOR THE JOB. DO YOU THINK THE SYSTEM IS FLAWED?
A more pertinent question will be whether our law schools have the right benchmarks for grading law students. My observations on this issue are:
More focus should be on practical aspects of law. For example, most questions can be on specific facts involving questions of law and students can be asked to apply law accordingly and solve the issues presented.
More emphasis can be on mock-trials and moot courts.
I think most law firms extensively bank on academic performance of students for campus recruitment since presumably there is no other better way. No system is fully fool-proof and so is this system. Since legal acumen is not all about exam marks, Law Firms may consider having its own independent way of conducing specific test(s) for such recruitment, independent of academic grades.
 WHAT ALL INTERNSHIPS DO YOU THINK A LAW STUDENT MUST UNDERTAKE DURING THEIR TIME AT LAW SCHOOL AS A STUDENT?
The following internships are recommended:
Internship with a trial lawyer with substantial drafting assignments at a lower court in a small district or town in India, covering both civil and criminal matters.
Internship with a lawyer with substantial drafting work in a High court
Internship with a public sector corporation
Internship with a private commercial entity
Internship with a litigation/arbitration team of a law firm
Internships with different corporate practice teams of law firms
Internship with an arguing Senior Counsel
Judicial Clerkship with a judge of a High Court/Supreme Court.
WHAT IS THAT ONE ACHIEVEMENT IN YOUR PROFESSIONAL LIFE THAT YOU ARE PROUD OF?
Rendering both litigation and non-litigation legal services to ONGC Videsh Limited and Oil India Limited in the USD 2.475 billion acquisition of a hydrocarbon block in Mozambique in 2014.
WHAT IS THE AVERAGE WORKDAY EXPERIENCE OF A SENIOR PARTNER AT A LAW FIRM LIKE? HOW DO YOU MAINTAIN A WORK-LIFE BALANCE?
Every day is a hectic day with deadlines and meetings lined up. Everyday is indeed a lesion on some legal issue or the other. To be frank, it is very difficult to have such a balance. However, I do try to give enough time to my family and of course, I play and run for at least one hour a day.
WHAT QUALITIES HAVE HELPED YOU ACHIEVE YOUR CURRENT POSITION AND STATURE?
It is hard work, hard work and hard work.
HOW DO YOU STAY UP TO DATE ABOUT THE RECENT DEVELOPMENTS IN ALL THE AREAS WHERE YOU WORK AND HAVE AN INTEREST?
The different assignments coming to me usually keep me informed and updated. For the rest, social media and internet are good information tools.
WHAT ADVICE OR SUGGESTION WOULD YOU LIKE TO GIVE TO OUR READERS, WHO ARE PREDOMINANTLY LAW STUDENTS AND YOUNG LAWYERS?
Academic courses are different from actual legal practice.
If one is not ready for hard work in terms of giving at least twelve hours of effective professional engagement daily, one may explore other options (academia, LPO etc.).
At least for the initial three years of one's career, one should be in litigation practice before various courts/quasi-judicial fora.
Drafting skill should be developed for all types of legal proceedings for as many different courts and legal fora.
A time-line based systematic roadmap on approaching or dealing with each specific legal issue/proceeding should be learnt/developed and followed steadfastly.
Hard work is the key, coupled with due application of mind.