This interview has been published by Prabhjot Singh, Priyanka Karwa and The SuperLawyer Team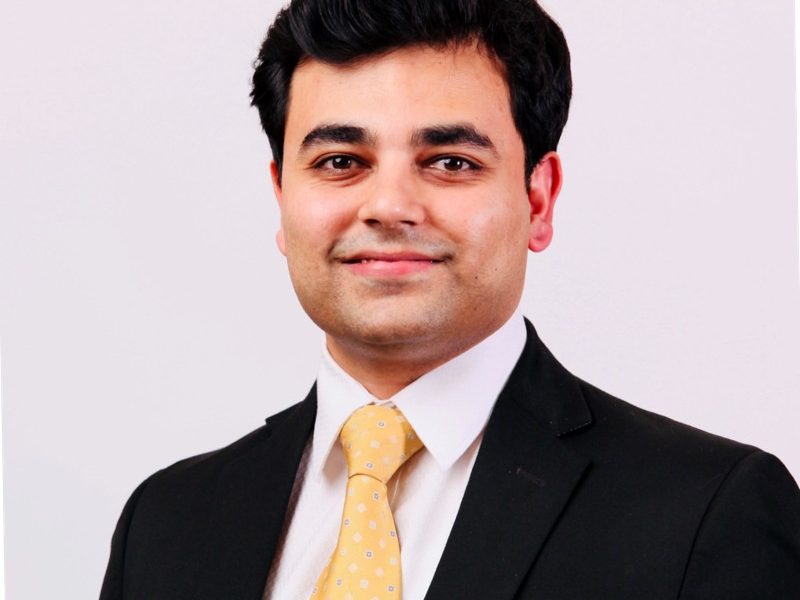 How would you describe yourself?
I am a litigation lawyer who got into Law School wanting to be a corporate lawyer, took up science in my 10th standard to become an engineer (like my father) and aspired to be a sportsperson throughout my life. While I stand at risk to be deemed as 'fickle minded', I have been blessed to have the constant support from family members and the necessary guidance from mentors which eventually led me to my field of interest-litigation, that not only gets me excited to go to work every morning, but also pays the bills!
Why did you decide to pursue law? Is there any specific reason for opting to choose litigation? Kindly share with our readers.
The decision to pursue law was never planned. My poor performance in academics, especially in the subjects such as science/math and interest in subjects such as English and love for reading (coupled with my talent for providing detailed arguments at home) made it clear that engineering would not be the ideal way forward and pursuing law could be an exciting alternative.
I credit my decision to opt for litigation, more specifically practicing the field of corporate litigation and IBC to Mr. Vivek Kohli, currently designated as a Senior Advocate and Advocate General, State of Sikkim and formerly the founding partner at Zeus Law Associates.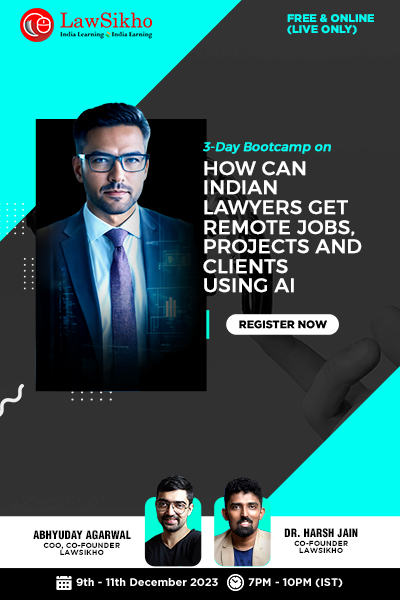 As a fresher, I approached him for work in the field of corporate law at his firm. However, his passionate and almost bullish love for the field of litigation and my insistence on doing something in the field of corporate law led me to have the best of both worlds-i.e., the field of corporate litigation and subsequently the mandate of figuring out IBC which was very kindly offered to me at Zeus Law Associates by him.
As rightly pointed out by him in our first meeting, litigation has the ability to not only consume a person but also give an adrenaline rush on a daily basis which would not make 'work' feel like 'work'. I feel like waking up with this feeling on a daily basis fully justifies decision to opt for this field.
Which specific advice has helped you come thus far in law? Could you describe the role of mentors in your professional career?
An advice I resonate with the most was actually framed in the form of a very simple question- "how bad do you want it?" I feel like this question encapsulates all the key ingredients required to be undertaken behind the scenes to achieve anything in life including forming a vision of your goals and possessing the necessary resolve and determination to continue despite failures and sacrifices.
I have been fortunate enough to have many wonderful mentors. As highlighted above, the entire credit and opportunity to practice in a field I love was due to my mentor Mr. Vivek Kohli.
The very basics of the field of litigation was taught to me by my immediate senior Ms. Anubha Singh and my fellow colleagues Mr. Aishwarya Kaushiq and Ms. Sanjana Mohanty at Zeus Law Associates who still remain extremely close to me.
The chance to work at Shardul Amarchand Mangaldas & Co. and be involved in such critical litigations which have huge impacts across various sectors was given only because Ms. Misha, Senior Partner, placed her trust on me to be part of her team at Shardul Amarchand Mangaldas & Co. Our professional careers are also dictated by one's immediate seniors who act as mentors on a daily basis such as Mr. Vaijayant Paliwal and Mr. Siddhant Kant who being my immediate seniors at Shardul Amarchand Mangaldas & Co. have always been extremely supportive, patient and willing to offer their advice on managing situations on a daily basis.
How did you come to work with Shardul Amarchand Mangaldas & Co.? What are some of the qualities you believe makes Shardul Amarchand Mangaldas & Co. one of the top tier firms of India?
During my time at college, the brand name of Amarchand Mangaldas was synonymous with excellence and having a job at the firm was the most sought after by various students, including me. Thereafter, as an advocate practicing regularly before the NCLT, NCLAT and the Supreme Court, I would always notice that Shardul Amarchand Mangaldas & Co. and Ms. Misha's team in particular always had the high stake matters which would often shape the interpretation of the law and be declared as precedents in the field of insolvency.
From the outside, I would often notice the lawyers of Shardul Amarchand Mangaldas & Co. would always have an edge over their counterparts. The desire to be a part of such a team eventually led to my sending a hopeful email to Ms. Misha, seeking for an interview without any personal contact or reference. To my surprise and to her complete credit, not only did Ms. Misha notice my CV but also called me for an interview and gave me an opportunity to work in her team.
I feel Shardul Amarchand Mangaldas & Co. adopt a client centric approach working towards outcomes which not only legally but also commercially cater to clients that have huge stakes in matters.
I believe the willingness to go above and beyond in managing deadlines, meeting Client expectations and generating true value for Clients in addition to the vast resources that the firm possesses comprising of the best lawyers in their respective fields gives Shardul Amarchand Mangaldas & Co. the edge in the market.
How do you maintain work-life balance Nikhil?
While maintaining a work-life balance is crucial, I personally feel like instead of putting efforts to maintain that balance, more effort needs to be put in making sure one truly stays in the present. By this I mean, one should ideally not be thinking about their work pressures while spending their free time and vice versa.
However, practically speaking, working at a tier-1 firm is extremely demanding and I admit it is difficult to do the above. While I do struggle with this, I have consciously worked towards implementing it.
What are some of the challenges you have faced while representing a variety of clients before the Supreme Court, NCLAT and NCLT in the field of IBC?
The entire field of IBC is centred around ensuring speedy and effective resolution. Any client we represent (whether it be Banks/Financial Creditors, Resolution Professionals/Liquidators, Corporate Debtors/Ex-Promoters or any other party seeking to protect their rights during the process) is usually on a deadline which requires us to constantly manage tight deadlines while delivering the high standards that the firm is known for.
Additionally, another challenge I have sometimes faced is that due to the reputation of the firm in the market, clients which usually come to us have high expectations and unrealistic demands which sometimes are not plausible. Providing a realistic expectation of possible outcomes to clients and explaining how courts work and deal with matters from a legal standpoint is sometimes challenging with clients who only look at matters from a commercial perspective.
How do you see corporate litigation and the field of IBC developing and creating new opportunities for lawyers?
The field of corporate litigation is vast and involves any type of legal proceeding having anything to do with a company including disputes between inter-se management as well as incorporating measures to manage such business disputes. The field requires an intricate studying of not only corporate laws but also an understanding of the commercial aspect behind disputes.
The field of IBC is ever evolving and dynamic with the law constantly attempting to adapt in line with the demands of its stakeholders thus necessitating the need for lawyers to not only be fully updated but also constantly strive to be ahead of the curve while advising their clients.
Thus, there are always going to be opportunities in the field of IBC and corporate litigation and if one is interesting in merging the corporate and commercial side while also practicing disputes/litigation, these fields have huge opportunities for future lawyers.
Any tips on how one should go about framing a CV and preparing for an interview?
I have learnt the hard way that it is not the guy with the longest CV that gets the job. The CV should be to the point, clear and should have a purpose demonstrating to the interviewer that your core competence suits the firm and relevant team you are applying for.
For the interview, it is critical to know your CV. Any possible technical questions which can emanate out of your CV need to be fully prepared for in advance including any updates in the law since you last worked on that particular work item. One needs to have confidence and certainty in any statement being made. Also a sense of humour may sometimes work as well.
Lastly, a few tips that you would like to share with our readers?
I would say choose your mentors wisely and always have your family/support system around. My family is my biggest source of strength and it's important to have such a strong support system in your corner specially on the tough days. 
Also, irrespective of years of experience, actively believe and work as if you are the best in your field. Take yourself and the work you send out seriously and put yourself on such a pedestal that you are obliged to give it your best.
---
Get in touch with Nikhil Mathur-