Higher Studies
Nikita Hora, founder at Lawyers Connect shares her experience of joining the family business, taking unconventional pathways and being multi-skilled.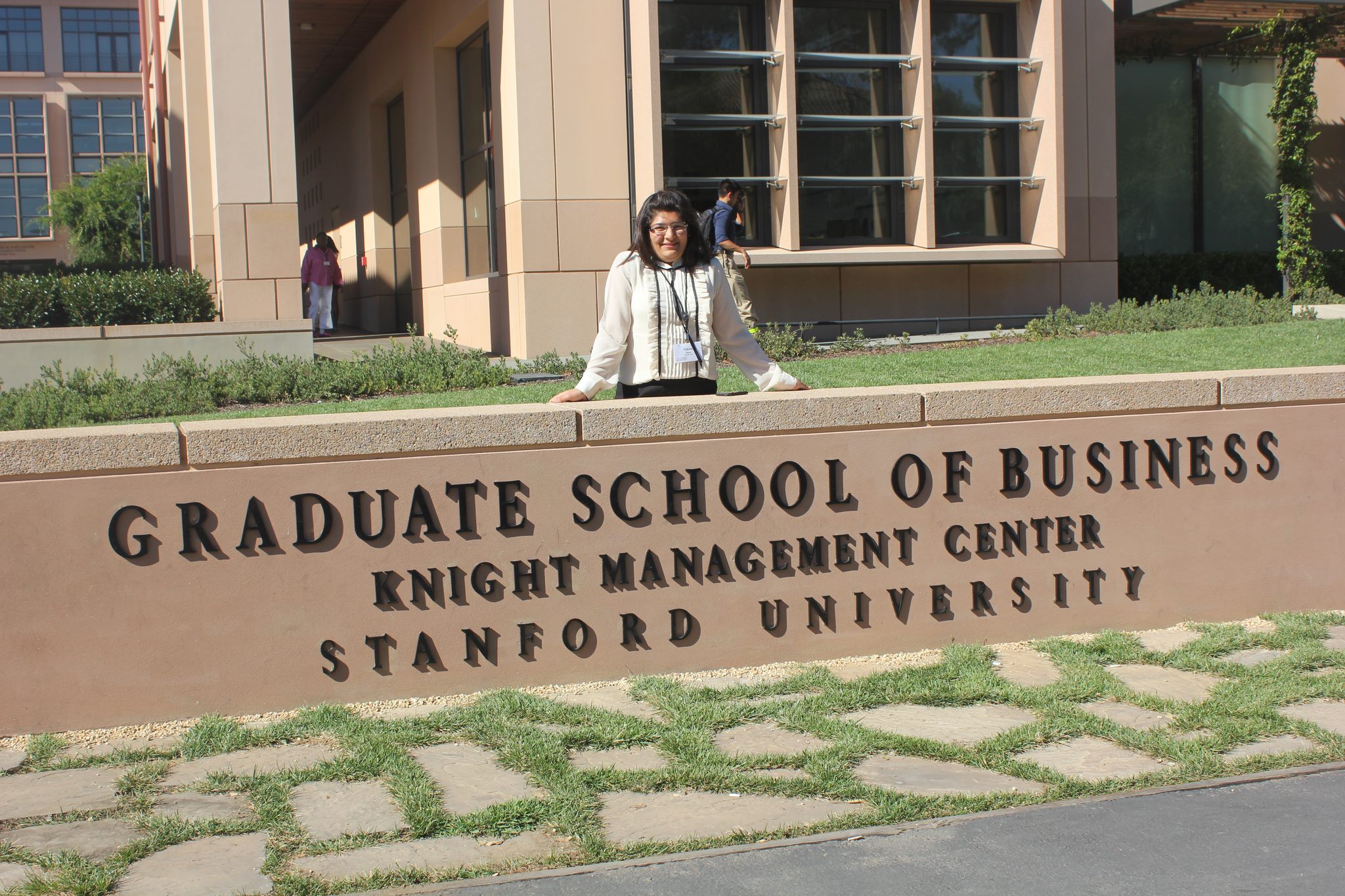 This interview has been published by Isam Kabir and The Super Lawyer team. The Interview was taken by Priyanka Cholera.
---
Your goal of working in the coal and logistics business could have been possible even with a Bachelor's in Business or Economics. Was there anything in particular that inspired you to study law at Jindal Global Law School instead?
Joining my father's coal trading and logistics business was never the ultimate goal when I entered law school. I always wanted to do something in journalism. I was blessed that the professors at JGLS were very supportive and helped me to shape my idea into reality. During my third year, one of my professors guided me to attend a short term business and entrepreneurship course at Stanford University.
Joining the coal trading and logistics business was mere destiny. I had joined the company for a short duration as little legal work had to be taken care of, but then my father wanted to expand his business, and I thought it would be best to take his legacy ahead.
If joining dad's business would have been an ultimate goal after graduation, I would have preferred and opted for law. Every business requires the ability to foresee risk and understand people's mindset while taking or giving the work and negotiating with the financial institutes and third parties. There are times in the business world where you cannot run to the Chartered Accountant or lawyers while allotting or taking up specific work. One needs to be very quick in decision making. As a lawyer, I am well informed whether we can take up certain aspects of the position and go about compliance and paperwork. Additionally, as law graduates, we attain a different level of convincing power and confidence during class participation, debates, paper presentation, job interview, etc. That can never be gained by doing a Bachelor's in Business or Economics.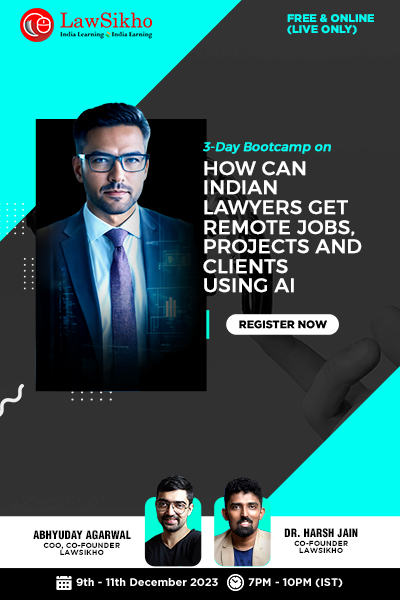 Due to my legal knowledge, Not only I survived and made my place as a female in a highly male-dominated work area. But also I had the edge over others.
During your time at JGLS, you worked at the Centre for International Trade and Economics Laws and took a residential summer course at Oxford University. Could you share your experiences working with experts in this field, both in India and abroad? How did the summer course and the Centre help you in building a career in the logistics business?
I studied Human Rights in Corporates at Oxford University. At the Centre for International Trade and Economics Laws (CITEL), I learnt about the work done at the World Trade Organization. At CITEL, I read various dispute settlements between countries w.r.t trade, different policies, treaties, arrangements and worked on Trade Monitoring Policy Reports. There is usually a pattern to draft, understand and interpret certain agreements or documents. So while working with CITEL I gained a deep understanding of the aforementioned requisites. In the coal logistics and trading business, we participate in various tenders with immense terms and conditions, so understanding these documents is easy as I have already dealt with immensely complicated documents with trillions of guidelines.
Your profile highlights multiple internships at places including Enhelion, TATA, INDIA LAW LLP, and iPleaders as well. According to you, how are internships helpful in apprehending the practical aspects of the legal sector?
I have interned in various setups MNCs, law firms and startups. There is one thing that I feel is common: "a senior's experience is as important as the knowledge we get from law books and legal websites". When we land up in the practical world, we start valuing each lesson or suggestion.
Secondly, while we are studying or in college, we tend to be very casual about what we speak, the way we sit or stand or network, but while interning, we realize how even our smallest gesture is under observation. Hence Internships are extremely essential in shaping law students for the real world.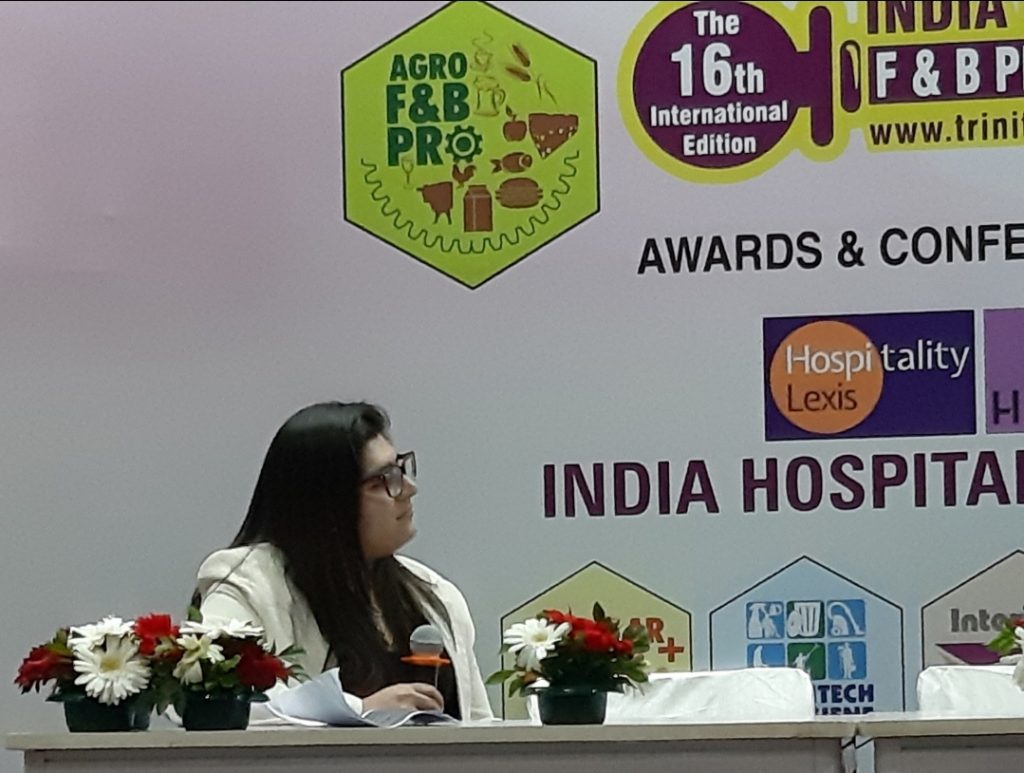 In an interview with JGU, you spoke about your dilemma while choosing your career between entrepreneurship and law. What points did you take into account while making such a crucial decision?
I enjoyed studying law, writing research papers and have been an active participant in the class. However, I was unsure if I would like to work in a law firm or do litigation. On the other hand, I was also aware that running or starting a business is not as simple as it looks. Growing up I have witnessed my father working day and night similar to how professors tell us about the work-life of successful lawyers. So one thing was very clear that both professions are extremely demanding. So the only solution was to work harder and network more.
The best part was that we were allowed to interact with business school professors in college and, after seeking their permission, were allowed to sit in their classes too. Fortunately, business school professors offered two projects, and I have taken those projects too. So, I was reading both business books and law books which was helping me to recognise and shape my interest.
The biggest decision maker was when I attended the Business and Entrepreneurship course at Stanford University. I was the youngest student and got an opportunity to network with accomplished individuals who were either working or were planning to start their venture. Then I realized that a professional degree is essential for running any business.
In 2014, you worked as a Reporter and Communication Manager at LiveLaw. How would you describe your experience working in the field of legal journalism?
In a word, I would say "incredible". I loved working for LiveLaw, and I am very proud that I was part of the team once upon a time. I have learnt a lot at LiveLaw from MA Rashid sir and PV Dinesh sir. Through LiveLaw, I understood the true meaning of journalism. The best part of the team was that they appreciated our skills immensely. I still remember I was given the task to make the questionnaire for the interview, and when they liked my work, I got proper support and guidance, which helped improve my skills. I think there are very few workplaces where students' ideas are taken seriously. LiveLaw is one of them. It brings a sense of belongingness and is highly motivating. This is an experience that I make sure to implement in my company as well.
Before pursuing your LLM in 2016, you had decided to work as a legal analyst. Could you please tell our readers how you gained clarity about your objectives regarding the course and joining your father's business?
I always wanted to do a Masters, my application for LLM was accepted by three Universities in the United States. However, when I was figuring out which University would be a better place to study, one of the very senior people from Tata Steel under whom I had interned guided me that I am more interested in taxation law, but I have better understanding skills towards Corporate Law. Therefore, I should give more time to understand whether my approach towards Taxation Law is better than Corporate Law. Consequently, I decided to work for a year before pursuing a Master's degree.
My father has been expanding his business since I joined him. Eventually, I started dealing with government agencies, business associates, professionals and financial institutes. Additionally, I realized my legal knowledge was beneficial for my father to make quick and confident decisions. It also used to help him negotiate in a better way. So I decided that I should further sharpen my skills and knowledge towards law; therefore, I opted for LLM in Corporate and Financial Law.
You are also involved in the marketing operations of HospiBuz. How did the interest in marketing emerge?
I am blessed with a family where my parents and elder sister are extremely talented, hard-working and multitasking. So I have to make sure that I match their standards. Just Kidding !! As I told you that I have always been keen on entrepreneurship and loved interacting with new people, so marketing was always an area of interest. My mother and elder sister are the founders of Hospitality Lexis's magazine company with its online presence, HospiBuz. I used to love their work, content and creativity, and I could endlessly appreciate their brand and give them ideas for marketing. While working in Pune, I used to network immensely, and people used to love the magazine and the portal. Eventually, when I relocated to Bhopal, I immediately grabbed the opportunity and took the task of marketing and distribution.
Lawyers Connect is one of India's most extensive networks for lawyers. Did the need to establish this platform arise from personal experiences or hardships that you faced while networking? How do you balance your time and responsibilities with your professional work, as well as with Lawyers Connect?
To answer the first part of the question I would say both personal experiences as well as hardships. When I realised the importance of referral marketing, I noticed that there is no forum in Pune where Lawyers and Company secretaries can refer to each other. So then I formed Pune Lawyers Connect and used to call for a meet up where Lawyers and Company secretaries would interact and know each other and refer and collaborate. Lawyers and CS from Pune often asked me if I would connect them with lawyers and CS of different cities, then slowly I created forums for different cities like Bangalore, Mumbai, etc.
I enjoy my professional work immensely, and Lawyers Connect is my passion, so I am neither tired nor bored working. I get time to work on weekends too.
The pandemic has not only changed the way we work but also the way we manage our teams. What are the top three leadership challenges you have faced while working amid the COVID crisis?
First -It is very difficult to keep personal and professional life separate. We need to make each team member understand how they should prioritize the work instead of giving them a list that needs to be completed within a certain time span.
Second,-Few things are not in our control, and we need to move forward and make decisions when things are uncertain. I would say every problem or confusion has a solution, and sometimes it's good to be patient to get the solution. For example, when the RBI had announced the moratorium, the terms and conditions were a little vague; however, decisions had to be taken, so my father taught me not to panic and analyze each aspect (good and bad) patiently.
Third, I would not say challenge, but the realization, our team members and business associates are like our extended family. Therefore, we should value and appreciate each one's task. During the pandemic, I realized the importance and preciousness of each team member. Therefore I take no team member for granted as few team members are ready to happily sacrifice their comfort so that there is no business loss.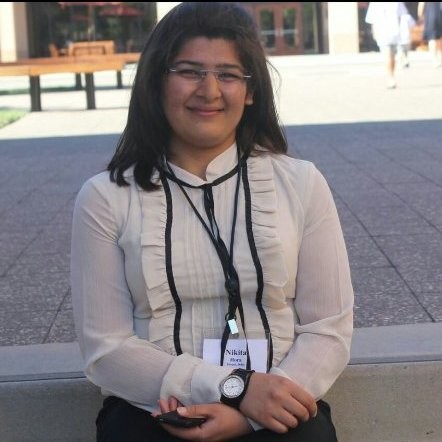 What keeps you busy other than work? Could you tell our readers about your hobbies? Any movies, work of art or books that have had a profound impression on you.
During my time in Pune, I used to be busy networking and meeting new people whenever I could.. The city being a student and startup hub, there were various interactive sessions, meet-ups, and conferences I attended apart from work. As a result, I always enjoy meeting and interacting with the legal profession and entrepreneurs.
I am a big-time foodie, so I love reading about the new trends of the food and restaurant industry. In addition, I love to read the interviews of people who are running the show.
I also love luxurious holidays, so whenever I am free, I read about the most luxurious hotel and resort brands worldwide. Mostly each hotel and their lobby has some unique story or concepts which are depicted very well.
What would your advice be to all the young lawyers and law students who want to make a career in law through unconventional pathways?
While you are in college, explore all the areas you are interested in without being scared. There is nothing wrong with dreaming big or thinking of doing something out of the box. However, when you think of doing something out of the box, make sure that you work harder, a step more than other people.
Success has no shortcuts and is very challenging, so always be ready to take up responsibilities and work very hard, whatever situation you are in.
Get in touch with Nikita Hora