Nirupama Jayasimha is a graduate from Bangalore University batch 2003-2008. Currently she is an associate at Trilegal, working in the Telecom, Media, Tech team. She has had a brief stint with Infosys and then she worked at Wilson Sonsini Goodrich and Rosati. She has completed her LL.M. from Standford University.  She has also been an Exchange Student at Université Paris X Nanterre. She shares her experience as an Exchange Student and tells us why and how an exchange programme is beneficial for a law student.
She tells us about JN Tata scholarship application and other procedures for further studies abroad. She also talks about the job opportunities available overseas.
Though it's one of the most cliché question, but yet, why law? What were your areas of interest while you were studying law?
I come from a family of eminent lawyers and engineers. Dinner time conversations were filled with stories from the court or the latest developments in technology. This led to an interest in these fields from a very early age. My father thought I would make a better lawyer and persuaded me to take law. In the meantime, the growth of IT in Bangalore presented a unique opportunity to work at the cusp of law and technology. Most of my internships were in the legal departments of technology companies to help me understand the fundamentals of technology, business and its interaction with law.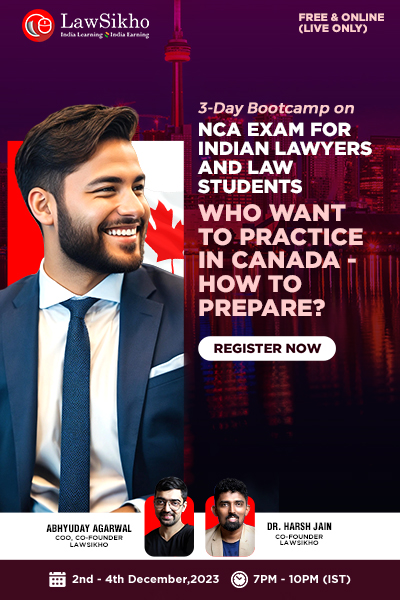 You have been a part of Université Paris X Nanterre as an Exchange Student. How do you think such exchange programmes are beneficial for a law student? Tell us about your experience there.
When I signed up for the exchange program, apart from getting to live in Paris without paying for it, I couldn't think of a single way the exchange program would benefit me. If anything, it seemed like opening a Pandora's box. I had to attend classes and take exams in a language I didn't understand well, the college administration was not sure if the courses taken in Paris would count towards graduation and I had to live away from home for eight months which I had never done before. Call it adrenaline rush, or the compulsion to be different, I just signed-up for the program. Apart from learning enough French for a lifetime, there were no immediate benefits I saw from the exchange program. It's only much later that I reaped the benefits. While at Infosys, I worked closely with clients in France and having an idea of civil law and French was an added advantage. It may have influenced my admission to Stanford as I was one of two students in my university to have done the program. Even today, the networks I cultivated have stood me in good stead. So, I guess, my advice to anybody who wants to take up an exchange program is to go for it! Like Steve Jobs said "its only when you look back that you will be able to connect the dots".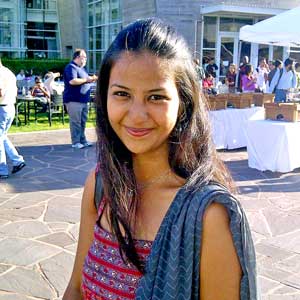 You have studied LL.M from Stanford University, through the J.N Tata Scholarship. Tell us in detail about the application procedure for the JN Tata scholarships and other such scholarships.
The J.N Tata scholarship requires applicants to submit a personal statement along with their application. Based on the strength of the application, candidates are shortlisted for an interview in Bombay. Candidates are interviewed by a subject-matter expert from their particular background for an hour. A week after the interview, successful applicants are intimated by mail. The final distribution of the scholarships is at a ceremony held at the Bombay House (where you may have a chance to meet Ratan Tata!). The ceremony is also attended by scholarship alumni and distinguished members of the Tata Group.
The Stanford acceptance letter comes out well past the deadline for most scholarship applications. I just made it in time for the JN Tata scholarship and that's only because an extension was granted! However, there are a few scholarships that you can apply prior to sending out your college applications. Applying to these will ensure you don't lose sleep after receiving the acceptance letter.
In terms of the selection process for the JN Tata Scholarship, it is hard to give a definitive answer of the traits required to bag the scholarship. My advice is that it is good to spend a few days thinking about why you want to do a LL.M, how you would use it to further your career and the interests of the society at large and then present it in your application in a compelling way. This is the most important question any scholarship panel asks and is also a defining part of the application you submit to colleges.
How was your experience with faculty and academics at Stanford University?
As a law student, I spent a lot of time reading and thinking about technology law issues like net-neutrality, P2P sharing, patent trolls, dispute resolution in e-commerce. Quite naturally, the opportunity to study at Stanford, at the bleeding edge of all the action, was an exciting prospect. And I was not disappointed at all. The Socratic method of teaching is crafted towards making you evaluate these issues by questioning the fundamentals. In addition, hearing perspectives from competing stakeholders on issues they deal with on a daily basis makes you appreciate and understand the different facets of the issue. For instance, in a panel discussion onP2P sharing, we had the ex-CEO of Napster, Hank Barry on the panel and a lawyer from Viacom. Meeting such stalwarts on a daily basis inspired me to contribute to the evolution of technology law in a meaningful way.
How is the recruitment/ placement situation for overseas students?
Well, it's not easy to find a job. If you are looking to do an LL.M just so you may work in the US, then it may not be a wise decision. To land a job in the US, an extensive network of contacts will take you much further than a LL.M degree. When you interview for jobs after your LL.M, you are competing with JD's. A law firm will not want to pick you ahead of a JD unless you have something a JD doesn't. More often than not, that X-factor could be your ability to bring in work from your home country. As a general observation, I found that the network one has built in India is the most effective tool to land a job in the US.
How did you get a job as a foreign legal specialist in Wilson Sonsini Goodrich and Rosati? What kind of work did you come across?
My boss during my stint at Infosys, Samuel Mani generously referred me to a partner at Wilson with whom he worked closely. At Wilson, I worked with the Technology Transaction team which primarily worked in representing technology companies in business transactions driven by the development, use, acquisition, or divestiture of intellectual property, including licensing, mergers and acquisitions and public and private offerings. The most interesting piece of work I was involved in was preparing a memorandum for the Demi Moore and Ashton Kutcher foundation on the ethics of web scraping to help prevent child trafficking. Additionally being from India, I helped in cross-border transactions involving Indian clients.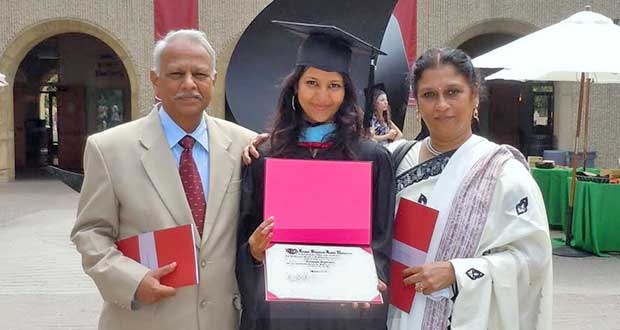 Is it easy to have a work-life balance in this profession?
I think you need to identify as early as possible, the things important to you in life and then prioritize them accordingly. For me, health, family and work are the top priorities. The most important of course is to maintain a healthy lifestyle, without which one can neither do justice to work (no pun intended!) nor spend quality time with your family. If one is disciplined, it is not hard to set aside an hour everyday for some sort of physical activity. I also don't let work get in the way of having timely meals. As for prioritizing between family and work, it is very contextual and one cannot blindly prioritize one over the other. There are times when you may need to give up working on an important deal because you have a prior family commitment, and there are times when you have to miss a family event because you are committed to closing a deal. I think planning and being organized helps a lot in navigating this tightrope. It is also important that people at work respect your priorities and that people at home understand. I have been lucky to have a very supportive family, and colleagues at work who understand the importance of striking a work-life balance.
Is there any success mantra that you follow which you would like to share with our readers?
Howard Roark, in Fountain Head (which is my favorite book of all time) says,
"I have, let's say, sixty years to live. Most of that time will be spent working. I've chosen the work I want to do. If I find no joy in it, then I'm only condemning myself to sixty years of torture. And I can find the joy only if I do my work in the best way possible to me."
This really sums up what I believe. Any work you choose to do, do it to the best of your ability. The rest will take care of itself!