Nivedita is a 2004 pass out of ILS Law College at Pune. Nivedita also holds a diploma in Consumer Protection Law offered by the Institute of Advanced Legal Studies (IALS), undertaken as part of the 'Towards Conscious Legal Education' program. Nivedita started her career in law with Ashira Law, Bangalore. While at Ashira Law, she
dealt with litigation related to consumer protection, negotiable instruments, family law, and commercial real estate as well as handling of general corporate matters. Nivedita joined Samvad Partners in April of 2006 (then known as Narasappa, Doraswamy & Raja) as the first associate and has been with the firm since then. Nivedita was one of the
first set of associates to be elevated to partnership from within the firm. Her practice areas comprise corporate and commercial laws with focus on private equity, venture capital funding, mergers and acquisitions, joint ventures and general corporate advisory.
In this interview we speak to her about:
Her time at law school
Her role at Samvad Partners
Striking a work-life balance
How would you introduce yourself to our readers? 
I am a lawyer based out of Bangalore, currently associated with Samvad Partners.  I do not belong to a family of lawyers and am a first-generation lawyer.  I am a fitness enthusiast and aspire to be a long-distance runner someday. I have also been a keen student of several forms of western and Indian classical dancing.     
What motivated you to pursue law? 
Although I come from a family of engineers, my family did not influence my choice of career and the decision to take up law was completely my own. During my formative years I always wanted to do something to help the under privileged and those without access to the legal system.  Therefore, my taking up of the formal study of law was in pursuance of this inclination.
The time I spent at ILS was a memorable one.  During my five years there, I got an opportunity to meet and interact with people from different cultures and backgrounds, which played a significant role in broadening my outlook and perspective.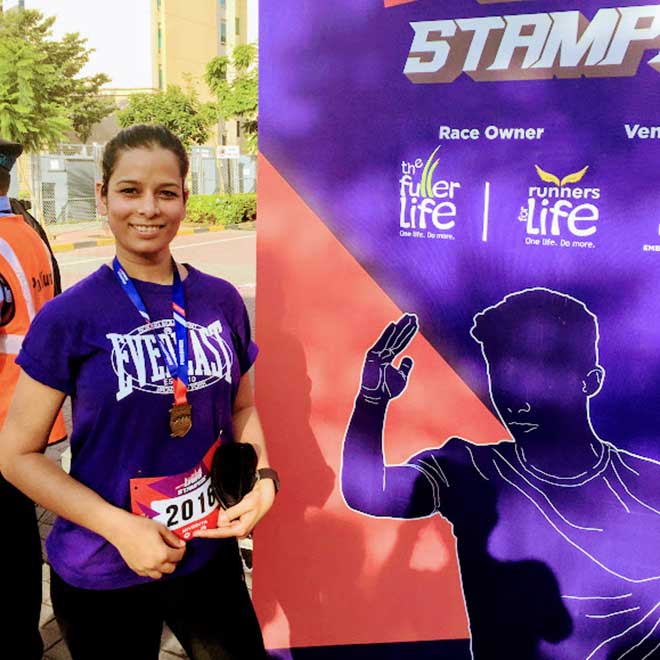 Did you take up activities such as moots, debates and sports in law school? 
While at ILS, I participated in several co-curricular cultural activities. I also took up part time employment with a direct marking associate of ICICI Finance to gain some work experience.  Though this was not entirely relevant (to the practice of law), it helped me inculcate discipline and good work ethics.     
Can you share some memorable internship experiences with us? 
During my time, internships were not a compulsory part of the curriculum. As such, my decisions relating to internships were guided to a large extent by the projects that were available and were of interest to me at that time. The internships that I took up were a good mix of corporate as well as NGO work.  One such memorable experience was of the time I volunteered to be part of the relief program conducted by Human Rights Law Network (HRLN), in Gujarat in the wake of the Bhuj earthquake. This was a special experience because it gave me an opportunity to undertake relief work at grassroots level.      
The trend of increasing competition for internships is a good one, as it requires students to take internships seriously and make the most of the opportunity, with the objective of potentially securing pre-placement offers.     
What were your areas of interest in law school? 
At ILS, we did not have a specific comprehensive course on corporate laws as part of the curriculum.  As such, knowledge of various aspects of the practice of corporate laws was mostly gained through corporate internships. My aim was to gain an all-round experience of different fields of law in order for me to choose a definite career path.
What was your first job after law school? 
Immediately after graduating from ILS, I joined Ashira Law at Bangalore, primarily as a litigating lawyer, where I was also involved in some pro-bono matters and assisted in representing women in matrimonial disputes.  Apart from practising litigation, I got to deal with general corporate matters, which piqued my interest in corporate law. This gave me the impetus in giving corporate law a try and I really enjoyed it, finally leading to the shift. Since Ashira Law was a fairly new set-up at that point of time, I got the opportunity to be involved with not just client work and deliverables but also with aspects of office management.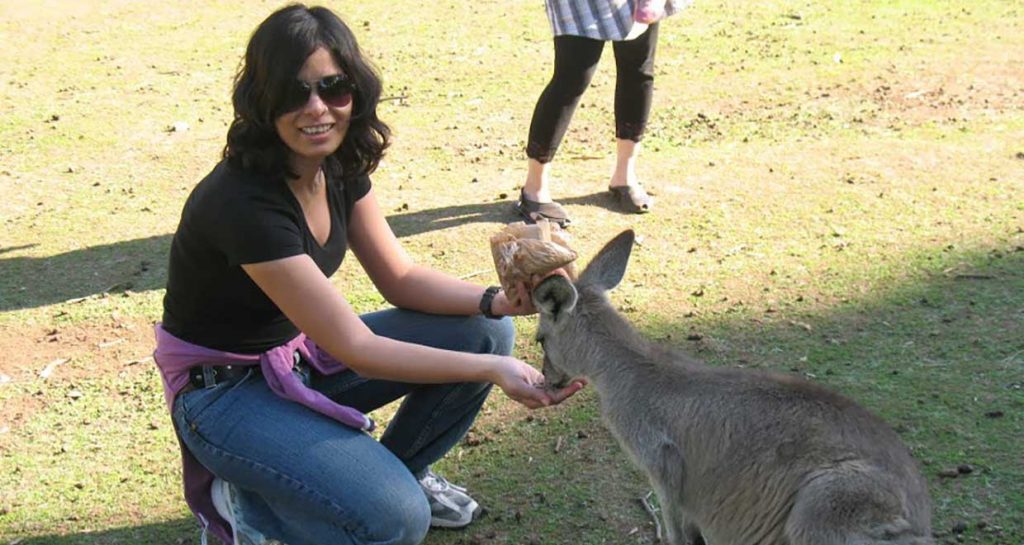 How did your appointment at Samvad Partners come about? 
I joined Samvad Partners (then known as Narasappa, Doraswamy & Raja) in 2006 as the first associate, and have been with the firm ever since. I got the opportunity to work extensively with the founding partners of the firm and be mentored by them. I must say that this has contributed to a great extent in honing my skills as a lawyer and ingraining the core values of the firm in me. From the very beginning, there was a lot of emphasis placed on building a solid technical knowledge base which has benefited me a great deal.  I was also one amongst the first set of associates who were elevated to partnership from within the firm.  My journey at Samvad has been truly exciting and fulfilling.
What is the nature of your work as a Partner at Samvad Partners? 
My practice areas comprise corporate and commercial laws with a focus on private equity, venture capital funding, mergers and acquisitions, joint ventures and general corporate advisory.   
What motivated you to pursue a diploma in Consumer Protection law? 
The diploma in Consumer Protection Law was one of the several diploma courses offered by the Institute of Advanced Legal Studies (IALS) as part of the 'Towards Conscious Legal Education' program.  In addition to the regular degree course, I pursued this diploma course to add to my knowledge base and it certainly helped since I was also dealing with consumer protection matters while at Ashira Law.    
What are your views on the importance and necessity of higher education? 
In my view, higher education is important and helpful if one intends to pursue a career in academia or intends to work abroad.  While higher education provides one with a broader perspective, the flip side would be that one would lose out on additional practical work experience during the time they are pursing higher studies.  Therefore, the decision to pursue higher studies should be a well thought out one.  
How do you maintain a work life balance?  
I try and effectively manage my time between work, family and my other interests in order to maintain the desired work life balance. It also helps that Samvad provides an excellent support system and work flexibility, as that gives me the ability to organise my day and prioritise my tasks better.   
How do you keep yourself updated with legal developments in the numerous areas of law you deal with on a daily basis?
One needs to follow legal developments on a real time basis to be able to provide up to date and correct legal advice.  Luckily this is not too difficult to do, as most information is now available at the click of a button. I regularly check official websites relating to my practice areas to track any new developments in law.  I also follow a few publications/blogs which carry some excellent articles on topics relevant to corporate laws. At Samvad, we have knowledge building sessions every week, where we discuss specific topics relating to our various practice areas and those help a great deal in gaining knowledge.
What are the qualities required to succeed in the field of corporate law and in major law firms? 
In my view, climbing ranks in a major law firm is not the only path that everyone must necessarily follow.  It is important to chart your own path and create a niche for yourself. It helps to be in a place that values your contribution and also in turn contributes to your growth at a professional as well as at a personal level.  Whatever the chosen path may be, I believe there is no substitute for hard work, dedication and tenacity.
What advice do you have for our readers who are primarily college students?
I would advise students to make the most of their time at college and participate in as many co-curricular and extra-curricular activities as possible. Not only does this help in building a good CV, but also enables gaining of interesting life experiences and creation of potentially long lasting relationships.