Pallavi Sharma graduated from National Law University, Jodhpur in 2012. Soon thereafter, she started studying and working hard for the Judicial Services exam for various Hindi speaking states. Even while preparing, she decided to utilise the most of her time and worked as a legal officer in a PSU for a brief period. Currently posted as a Judicial Magistrate at Rewa, MP, Pallavi shares the following in this interview with SuperLawyer:
Reasons for joining the judiciary and her ever strong desire to make a difference in the society
Rational behind attempting PSU exams and experience as a legal officer in a PSU
Strategy followed and material used for the judicial exams
Experience of giving the interview for the judiciary
Advice to budding lawyers looking at attempting the judiciary exams
Tell us a bit about yourself.
I am Pallavi, a 2012 graduate from National Law University, Jodhpur. I worked as a legal officer with National Insurance Company Limited for around six months and have just left the organisation to join Madhya Pradesh Judicial Services. Currently, I'm posted as a Civil Judge/Judicial Magistrate at Rewa, Madhya Pradesh. I'm a sports fanatic. I love every sport and I would do almost anything to meet Rahul Dravid.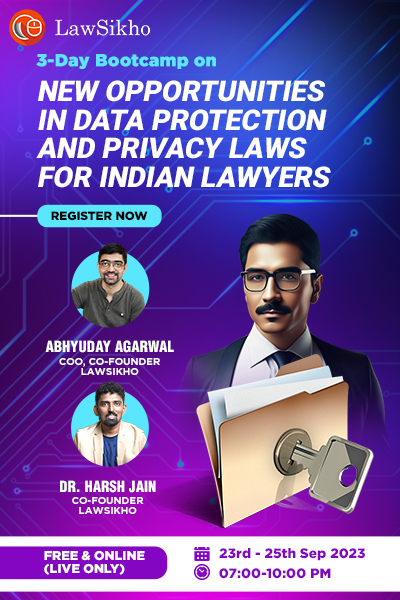 Are you a first generation lawyer in your family? What were your ambitions before joining law? What led to your inclination towards law?
Yes I'm a first generation lawyer in my family. To be honest, law was never my first choice. I had taken up science in XI and XII standard and was actually preparing for engineering. In fact, I wasn't even very sure about engineering so I took both Mathematics and Biology in XI, XII hoping to soon figure out which way to go. In a few months I realized these subjects don't interest me at all. Hence, I decided to pursue law. By fortune I got into NLU, Jodhpur and now I'm very glad I pursued law.
How was your time at NLU Jodhpur?
It was a lifetime experience. It took me a while to settle down but I soon got used to the place and loved every moment thereafter. NLU, Jodhpur provides a variety of opportunities to its students. I wasn't much into mooting or debates but I found cultural and sports activities there really interesting. The cultural and sports week were my favourite two weeks of college every year.
Prior to entering law school, did you ever wish to be a Judge? What motivated you to apply for judicial exams?
No, judicial exams were not something I decided to write before entering law school. It was only during law school I decided to appear for this exam. Initially I only planned to appear for Delhi Judicial Services Exam but I soon realized the high level of uncertainty with these exams and hence decided to appear for a couple of other states as well. I wanted to make a difference and I thought judiciary will not only give me a perfect opportunity for that but would also allow me to remain associated with the field of law.
How did you decide to take a plunge and prepare for judicial exams straight after graduation? Was it a difficult decision?
It wasn't a difficult decision for me. By the end of college I was quite sure that I wanted to prepare for judicial exams and I thought it's always better to start right after college when one is in the habit of studying. Soon after college I joined a coaching institute in Delhi and started my preparation.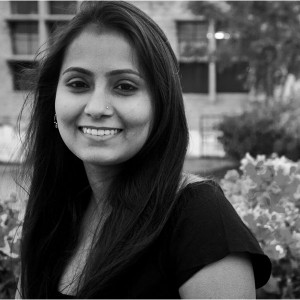 You also worked at National Insurance Company Limited as a Legal Officer for a while, please tell us about your time there.
While preparing for judicial exams I also appeared for a few PSU exams. I got selected for the post of Administrative Officer (legal) in National Insurance Company Limited and joined its Divisional Office in Allahabad. Though I worked there only for around six months, I enjoyed every bit of it. There is not much variety in work and it is mostly related to motor accident claims and consumer cases but it's nonetheless interesting work. And as a young officer in the company I got immense support from higher authorities which made it easier for me to work there.
You also appeared for a few of the PSU exams, please tell us about your experience preparing for them.
Most of the PSU exams have the same pattern. To be honest, I did not especially prepare for any of the PSU exams. I decided to appear for these exams while preparing for judicial exams. As I was good at mathematics and reasoning since school, mathematics, aptitude and reasoning parts of the written paper were not very difficult for me. I used to brush up general knowledge and current affairs a couple of days before the exam. But what is most important in these PSU exams is time management. One should make sure they attempt enough questions in every section to secure sectional cut-off marks for every section. Also I would recommend people preparing for judiciary to give such exams even if PSU is not where they want to work because by giving such exams you learn how to manage your time, handle the pressure, etc.
What all do you think is required to be able to crack a PSU exam and get hired by them?
PSU exams are not very difficult and most of the exams have the same pattern so one doesn't need to separately prepare for each. Time management, good understanding of basic concepts and practising a few past year papers is all you need to crack a PSU exam.
What motivated you the most to be part of MP State judiciary?
For me the biggest motivation was to become a judge. The State was always a secondary consideration. I gave exams for almost all Hindi speaking states because in the end all you want to do is help the people irrespective of the State you are in. But having said that, I am very glad I got through MP Judiciary. I have been here multiple times and I find that the people are honest, welcoming and sweet.
When did you start preparing for the exams? When should a person ideally start preparing for the judicial services exam?
I started preparing for judicial exams right after college and I feel if one is very serious about it then they should start preparing around the same time, if not during college.
How did you prepare for the exam? Which books/materials did you use for preparation?
My main focus was to first be very clear with the basics of every law paper in the syllabus. I got immense help from the coaching classes that I took. Apart from the class notes that I took during the classes, the case materials, general knowledge and current affairs notes and regular mock tests helped me in my preparation. I did not refer to any book as such for these exams apart from bare acts and class notes but I did refer to a few books in case of a doubt in any topic. And of course reading the newspaper regularly is a must.
How did you remember the sections of the Acts in your syllabus and leading case laws on varied areas of law?
One should know the important sections and landmark cases of every subject but at the same time it is not necessary to mug up each and every section and case law. What is important is a sound understanding of the concept and the purpose of the law. For the case laws also it is more important to know the ratio of the case instead of remembering the name of the case. It is also important to go through the latest case laws of not only the Supreme Court but also the High Court of the respective State for which one is writing the judicial exam. What also helped me was talking about the law with my friends. I think discussing random sections with your friends will make you remember them for a longer period of time.
Tell us about your interview. How did you prepare yourself for it and what qualities do you think helped you crack the judicial exam? What kind of questions were asked by the panel?
The interview was conducted by a panel of two High Court judges. For the interview I made sure I properly revise the local laws of MP. Apart from that my main focus was the procedural law. I hardly got around 15 days to prepare for my interview so I could only manage to go through the important sections of all the subjects. The questions asked to me were very basic ones, mostly from CPC and CrPC like summary procedure under CPC and trial procedure under CrPC. One needs to be very calm and confident during the interview and I feel even if you don't know any answer it's perfectly fine to just tell the panel that you don't know the answer instead of making up an answer.
How valuable do you think coaching institutions can be for preparation for judicial exams?
I took coaching classes at Rahul's IAS and it helped me a lot in my preparation. It helps in properly focusing on the important parts of the syllabus. It also helps in preparing notes and the regular tests conducted there help in preparing for these exams.
What advice would you give to judicial aspirants? Any message you would like to be passed on to the law students reading this?
Study hard. Stay focused and don't stop trying because perseverance pays. Don't get distracted or feel bad about yourself when you see your friends working, earning and having fun. Your true friends will understand that you are focused and busy. Once you succeed, all the time that you studied while others were having fun will seem worth it. And even if you don't succeed it's okay because it's better to have tried and failed than never to have tried at all.