Interviews
PARAS PAREKH, PARTNER AT PARINAM LAW ASSOCIATES ON ESTABLISHING HIS CAREER IN CORPORATE AND COMMERCIAL LAWS, WORKING AS A PARTNER AND HIS ADVICE TO LAW STUDENTS AND YOUNG LAWYERS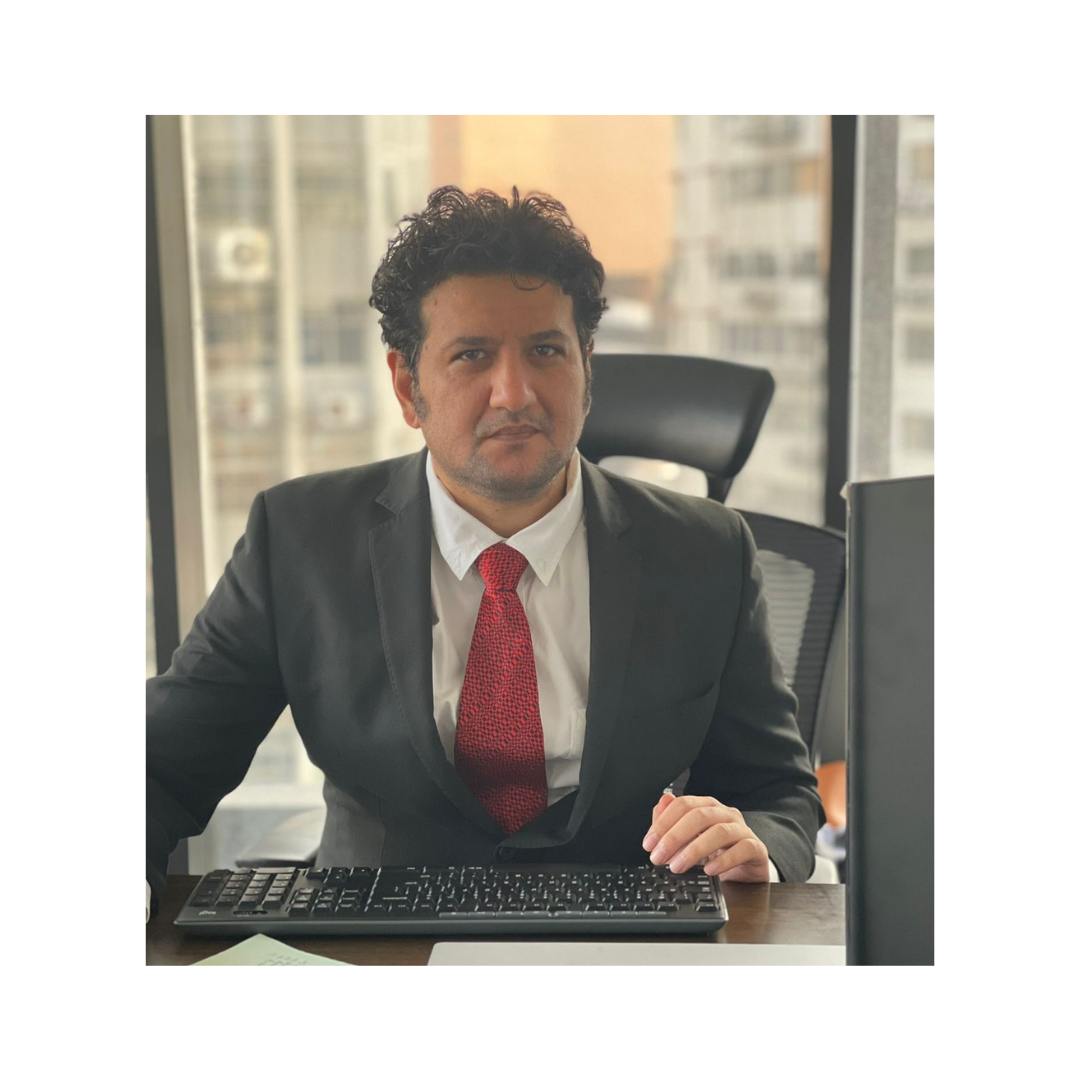 This interview has been published by Maaz Akhtar Hashmi and The SuperLawyer Team. The Interview was taken by Priyanka Cholera.
---
Having completed your graduation from the University of Mumbai in commerce, you pursued LLB. What prompted you to choose Law as a career?
I used to assist my uncle, who is an independent advocate in Mumbai. I started going to court during my college vacations. Those days I would just carry the bags and assist the court clerk. I would wait for matters to reach and inform my uncle when they did. The idea was to do something productive during the holidays.
During that time, I heard Mr. Veerendra Tulzapurkar argue a matter. His clarity of thought and precise articulation of the matter really impressed me. That's when I decided to become a lawyer.
You joined AZB & Partners as Associate Lawyer immediately after law school. How has that experience shaped you and contributed to your interest in Corporate & Commercial Laws?
I had done an internship with a company secretary firm where we would handle compliance for various corporates. After that, I worked with a law firm that represented the Securities and Exchange Board of India before the Securities Appellate Tribunal. I, therefore, had some experience handling corporate and securities work before I joined AZB.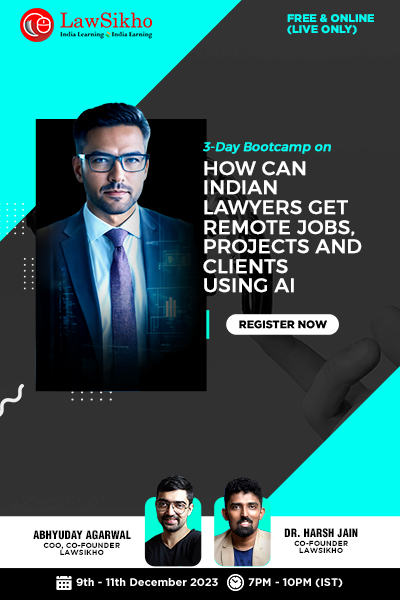 However, my stint at AZB has been the most significant learning experience in my career. I had to unlearn everything I knew to be able to adapt to the way AZB worked. Professionally I experienced about 10 years of learning in my 3.5 years at AZB. I was fortunate to work directly with stalwarts like Zia Modi and Shuva Mandal. However, my most significant learning was under Mr. Nikhil Sakhardande (who is a Senior Advocate in Mumbai now). He trained me with great compassion and patience and revived my interest and confidence in law.
One of the best things about AZB is that it trains you to be an all-round lawyer. However, when I introspect now, I feel I should have done much more justice to my role at AZB, which I missed on account of my puerility.
You worked with J. Sagar Associates (JSA) as a Senior Associate for almost a decade. Would you share with our readers the array of work you handled and one of the most interesting transactions you witnessed during your time with the firm?
I was part of the securities team at JSA under Mr. Somasekhar Sundaresan, a luminary in the securities practice. Our team was a hybrid between a law firm and a counsel's chamber. We did our drafting, arguing and filing like a one-stop-shop for securities litigation matters. We also did a fair amount of advisory, documentation, structuring and strategy work, especially in the corporate and securities sphere. We even vetted PR strategies, especially in high stake or ground-breaking matters. I could be appearing in court, advising on takeover regulations and conducting an internal audit for a transnational corporate all in a day. The work culture at JSA was as amazing as the work itself.
It is difficult to pinpoint any one mandate that counts as interesting. No matter the stakes involved, each engagement helped shape our ability to look at the law in a different light.
You have been instrumental in representing SEBI, FPIs (Foreign Portfolio Investors), mutual funds, stockbrokers, and other securities market intermediaries and self-regulatory organizations such as AMFI and NSDL. Could you tell our readers how you approach and navigate through high stake matters?
The fundamental assessment is the understanding of the culture, ability and approach of the client. This enables a clear determination of the end goal in every engagement, which in turn enables a clear strategy and approach. Some clients prioritize their legacy, whereas some prefer to save costs. Each client and each engagement, therefore, require a different approach. Knowing the ability and end-goal of the client enables a legal strategy within the confines of the law to ensure the best outcome.
What responsibilities do you shoulder as a Partner at Parinam Law Associates? How do you strive towards a good work-life balance amidst a busy corporate life and law?
The role requires everything from client interaction to drafting to research to office administration work. It is both exciting and challenging at the same time. Fortunately, we have a great partnership and a great team that helps make the work easy.
The most important aspect of balancing work and life is intention. One must intend to not compromise on their professional duties and must want to have a life outside of the profession. Everything else will flow. For instance, someone who is clear about not wanting to take work home will work on ensuring that it gets concluded during office hours. They will proactively ensure that the work is done in a way that there are no loose ends in their deliverables. They will choose to be clear and precise in their work in a way that there is less wastage of time. They will minimize procrastination. The intention to complete the work within office hours is a wonderful tool to ensure heightened productivity, organized approach and time management. This one switch in the approach that my teacher taught helped me immensely.
What qualities do you find to be indispensable while hiring fresh talent for your team?
Dependability. It is an all-encompassing kind of trait that must permeate all aspects of a professional. Being on time, being well-researched, attention to detail, and being a good team player are all aspects of what makes a professional dependable to the organization, their colleagues, and the client.
A clearly drafted CV with specific clarity about the work experience is easy to spot. We once hired someone based on the clarity of their application email.
One of the reasons I prefer to hire people who have interned with us is that there is a clear insight into their work. For lateral hires, I check with their previous seniors about the general approach of the candidate. The method has worked so far, and I have been very glad for most people we have recruited.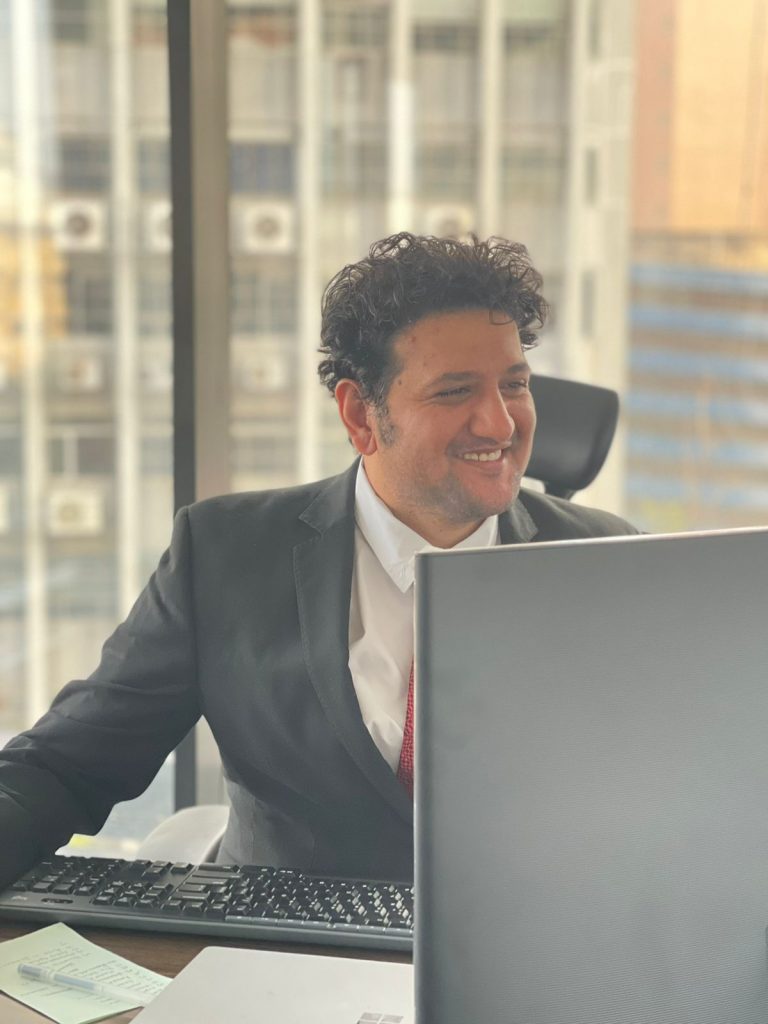 Looking a decade back, from being an Associate to Partner at a leading law firm. Could you share some striking characteristics which helped you with this meteoric rise?
It was hardly meteoric. As I said earlier, there were a lot of things I wish I had done differently that would have ensured less struggle for me. Fortunately, I could approach things better after I met my teacher. He taught me the importance of having the clear intention of being proactive, efficient and clear in thinking. I think it all boils down to being sincere in one's role, whether it is as a professional or partner. Every person one associate with, looks for dependability in whichever role they are in. Sincerity entails understanding what people I associate with, whether they are partners, clients or colleagues, what they expect from me and doing justice to the association. This approach that my teacher taught me has helped manyfold in being able to handle multiple roles. It has also brought relative peace and structure to my life.
The surge in companies reporting frauds amid an uptick in retail investors' interest in equities is a dangerous trend. According to you, how can the Indian Government step up in monitoring and regulating the Indian capital and securities market?
There is a lot being done. We have some of the best agencies in the world that look at complex businesses and are proactive in regulating markets. However, recently, there has been a spate of failures, especially amongst stockbrokers, that reduce investor confidence.
More efficiency can come about if regulators were to be more objective about their approach. One often finds that there is a lot of regulatory time and cost spent on matters not requiring intervention. That time and cost can be better spent on matters having more impact on the market. Like any other organization, regulators must confer with external experts on general approach and policy at a Board level to enable better direction.
Increased surveillance measures backed by robust IT systems are a need of the hour. Real-time data assimilation with scope for alerts in case of major deviations may enable timely intervention. Another area of improvement is the scope and nature of the audit. Instead of treating audit as compliance, it ought to be made a sub-regulatory measure. Incentivizing auditors for reporting substantial non-compliance and penalizing them in case of failures will act as a strong deterrence.
The pandemic has completely changed the ways industries operate. Which trends do you expect in the legal industry in the upcoming decade?
One of the most positive developments has been the e-filing and online hearing method. Courts were able to function quite well despite the lack of physical interaction. Having some courts online will enable quicker disposal, better reach and lesser costs, especially for litigants. One hopes that it continues alongside regular courts.
Another aspect is cost savings. The pandemic, like all unforeseen events, has brought awareness on a lot of factors previously disregarded. Work from home, rotating schedules, smaller administrative set-ups, leaner workforce are some of the apparent cost-saving devices that should go a long way.
What would your advice be to all the young lawyers and law students, who are passionate about making a career in law?
It is very important to take the initiative. One must make the most of their prime years in the profession by taking up as much work as possible. This will enable a kind of confidence that only comes with experience. Take up any number of internships or assignments that come your way. Do everything from intellectual property to criminal law to labor law to corporate work. Every assignment and every experience will add up. Also, it is important to not let that chip develop on the shoulder – to shrug it from time to time. Don't expect high marquee deals and matters every time. If you get it, fine; if not, work on small matters with smaller firms and find your way up. Develop lasting professional friendships. One day it will all seem worth it.
---
Get in touch with: