Parna Mukherjee is as an Assistant Professor, having ten years of academic and one year of field experience. She has done Ph.D. in the area of Environmental Impact Assessment. As faculty both in full time and visiting capacity, she has taught in many prestigious institutions of Ahmedabad like Institute of Law at Nirma University, SLS at PDPU, HLIC & BKMIBA in AU, GLS Law College. She has taught several courses like, Environmental Studies & Law and Forest Law (Hons. Course), Legal Research Methodology, Interpretation of Statutes, electives as Business Laws, Tort & Consumer protection, Constitution, etc. She has been actively engaged both in teaching and research at the UG & PG level.  She has also presented papers in various international and national conferences and has few research publications to her credit.
She has around six publications and has presented over ten conference papers both at national and international level. Her areas of interest include Socio-legal research in the area of Environmental Law and contemporary environmental issues such as EIA, E-waste, CCS, Bio-medical waste, etc. She also was involved in Socio-legal Research and environmental policy review and drafting of Moot Problem, etc. She received "Best Paper Presentation Award" titled  "A Study of the Impact and Efficacy of the EIA Norms in India" presented paper in the 1st Annual National Seminar (NUILANS) on Law Impact Assessment organised by the ILNU, Nirma University, Ahmedabad, on 21st-22nd, January, 2011.
In 2018 Awarded the "Best Participant" at the One Week Refresher Course for Law Teachers "March of Law: Critical Reflections in Law Teaching and Research Methodology", organised by the National Law School India University, Bangalore in association with Bar Council of Kerala  M K Nambyar Academy of Continuing Legal Education, Kochi, held at National Law School, Bangalore and  was  awarded the "Best Participant" in June, 2018 held at National Law School, Bangalore.
In this interview we speak to her about:
Her interest in academia
Importance of mooting, publications and internships
Changes essential in the current legal education system
BEING A LAW TEACHER, HOW WOULD YOU LIKE TO INTRODUCE YOURSELF TO OUR READERS?
Being a student of law myself, I am also engaged in teaching the law almost for a decade now and absorbing and learning the law every day.
WHAT INSPIRED YOU TO PURSUE LAW?
Choosing law was by accident in my case. I had my bachelor's degree in (Hons.) Geography, from St. Xavier's College, Ranchi. Then due to lack of opportunity to pursue Masters in the same field over there, my curiosity drifted towards law. Once I started with law, there was no looking back and no regrets. Rather, I can say that understanding of geography came as handy, it helped to cultivate my further interest in the area of Environmental law.
YOU HAD AN EXCELLENT ACADEMIC RECORD IN LAW COLLEGE. PLEASE TELL US ABOUT THE MANNER IN WHICH YOU APPROACHED ACADEMICS WHILE IN COLLEGE.
To be honest, my journey of L.L.B at Bangalore University was not that exciting. As doing law along with part time job turned out to be a disastrous idea and I ended up scoring a second class, which has been my worst academic performance in my entire life till now. However, this turned out to be a new valuable lesson and thus when I opted for LL.M. in Gujarat University in Environment Law; I decided to give up my job. Gave my full concentration towards this academic assignment, which helped me to achieve a 1st class with two gold medals and excel satisfactorily. Thus, the lesson was very simple, straight forward and a memorable one.
WHAT'S THE BEST THING ABOUT YOUR JOB?
To able to connect with young minds constantly, it tremendously rejuvenates my own thinking and learning process. As I believe, that teaching is a continuous learning and evolving process. With every lecture, every class, every year, I evolve with new ideas and dimensions of learning law. I love the goal of teaching i.e, inculcating the right perception of law and understanding among young minds.
ACCORDING TO YOU WHAT IS THE THING THAT A LAW STUDENT SHOULD NOT MISS DURING LAW COLLEGE LIFE?
First, when law student opts for law programme for his/her future profession whether by choice or accident, they need to devote for five continuous years minimum to learn the basics of law. Then along with academic performance they must start building up other skills like participating in moot competitions, paralegal activities, clinical exercises, internships etc., so that they can be professionally ready after five years of academic journey in law. They must also be updated with recent happenings whether it is at national or international level, as it is essential to understand 'law in action' rather than law in texts and statute books.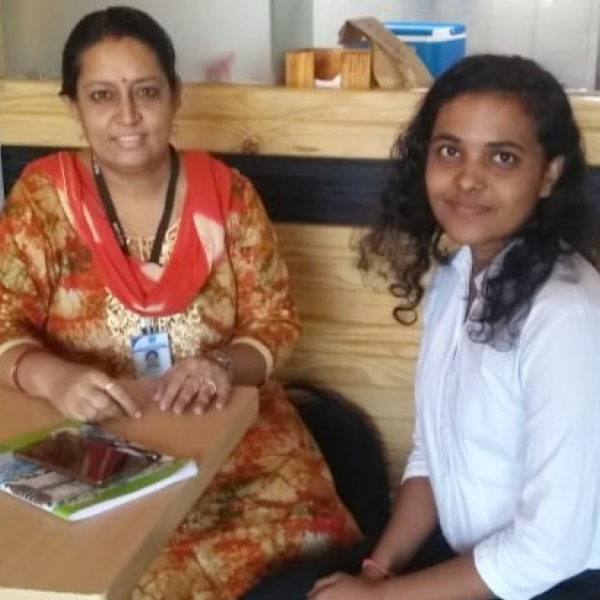 WHAT IS THE IMPORTANCE OF MOOTING, PUBLICATION AND INTERNSHIPS IN A LAW STUDENT LIFE?
Mooting is basically nothing but a mock clinical exercise for stimulation, in which a student is groomed for future legal practices whether for law firms or in litigation or in judiciary. However lately, personally I observed that mooting has become most dominating thing in legal education. Even, at time it takes serious toll on regularity of students and consequentially on their academic activity. Also at times the core academics get undermined due to dominance of extensive and aggressive mooting by institutions and students. Personally, I believe mooting should be considered as a part, not as the core element of legal education. And thus, balancing is important; focusing only on one component won't help to achieve the purpose of legal education in true sense.
Whereas publication is also an important skill for law students which helps to inculcate research and comprehension skills, analytical as well as literary skills, etc. It helps to pursue any given topic from different perspectives and angles. A student can always get credits for good publication. However, as teachers, we need to utmost careful to orient the students towards the issue of copyright as it persistent as a big challenge in academic domain presently.
Internship, it is also another important aspect of modern legal education which tries to impart professional skills. It also exposes the students with the various realities and challenges of legal profession whether internship is done in a law firm, litigation or corporate sector. A student must select internship in order to grow and evolve in the area of their choice and interest in legal field.
I also feel that the whole area of legal internship needs to be regulated towards protecting the student's interest, who are at times feels a bit vulnerable as they often do not get positive responses from the professional bodies and many times do not receive any financial incentives, etc. There are also issues of maltreatment and harassment towards the student interns and hence we need some regulations in these areas of legal internship.
WHAT IS YOUR SUCCESS HABIT THAT YOU WOULD LIKE TO SHARE WITH YOUR LAW STUDENTS?
To be very practical, being a student of law, you may have likings and disliking's towards certain subjects. Everyone have their own weakness and strengths, so there is a need to analyse both the aspects rationally to draw a strategy, so that they can complete the academics journey successfully in law. Regularity in attending classes, reading and analysis of law and legal issues, combining with the skills of writing and expressing will help the student to achieve a more realistic and career-oriented goals in legal field.
WHAT IS THE GOLDEN RULE THAT YOU FOLLOW IN YOUR LIFE?
To be clean and honest in our actions, as far as possible. 'Success or failure' both are facets of human life. So, we should be open to brighter days and glooming days both and continue our journey with bit of passion and dedication. Good things will eventually come to us.
WHAT WERE YOUR AREAS OF INTEREST DURING YOUR GRADUATION AND HOW DID YOU GO ABOUT DEVELOPING EXPERTISE IN THEM?
I had a natural inclination towards environment law and that area of interest of mine became stronger, when I pursued my PGDEL from NLSIU Bengaluru. Thereafter, I decided to do LL.M. followed by doctoral studies in the same area. For me reading, discussing and teaching environmental law is a very passionate and exciting journey.
WHAT ADVICE WOULD YOU LIKE TO GIVE TO YOUNG LAWYERS LOOKING TO MAKE A CAREER IN FIELD OF TEACHING?
I personally believe that legal institutions, law teachers and especially law students are major stakeholders of entire legal system. Hence, teaching law to law students and grooming them for legal profession is of paramount importance. So young lawyers, who want to dedicate themselves into teaching of law, it is like a silver lining. This will help our judicial and legal system to be better. I always advice brighter students whether they are into corporate or litigation filed, to devote few hours of their week in either para legal or for teaching activities. This will also create a relation between the academia and judiciary and legal profession as well as legal institutions. It will bind all the stakeholders into common thread and will also strengthen the legal education from professional and qualitative angles.
WHAT CHANGES DO YOU THINK ARE THE ESSENTIAL IN CURRENT THE LEGAL EDUCATION SYSTEM OF INDIA?
The curriculum of law and existing syllabus must be periodically revised and need to be designed in a way to make it more professionally and socially relevant. Along with this, teachers need to be trained and groomed with the various facets of effective teaching. The law teachers need to be trained in various teaching methodologies, assessment techniques and designing of various clinical legal courses, etc. Teaching and learning should be a process of continuous dialogue between various stakeholders like institution, teachers and students at the receiving end. Even the professional experts can be consulted to review the course from the practical professional parameters and requirements.
WHAT DO YOU KNOW NOW THAT YOU WISHED YOU KNEW WHEN YOU WERE MY AGE?
My legal education was of three years LL.B. programme. I wish, I could reverse the time so that I can join in five years integrated course of law again. Because, I feel this course is very well designed with good combination of theoretical, clinical aspects and combining mooting exercises etc., so this is what we missed during our time.
AS A CONCLUDING MESSAGE WHAT WOULD BE YOUR ADVICE TO THE CURRENT LAW STUDENTS?
We must be willing to learn every day. Also must keep your mind open in every field of human life and observe the impact and functioning of law. Thus, we can even learn from implementation impacts or failures of law. We need to try to understand very closely how the law virtually affects every facets of human life and learn more from 'law in action' rather law as it exists in letters in statutes.