Parvathy graduated from ILS Law College Pune in 2014. She completed her Masters in Business Laws from National Law School of India. She has an enviable academic record and an excellent series of internships at law firms.  She was also nominated by the faculty of ILS Law School by consensus and was awarded the 'Best Student Prize' of the five year law course. Soon after graduation, she started working as a Senior Executive, Wipro, Bengaluru where she worked for close to two years. She is currently working with Trilegal, as an Associate in Labour and Employment team.
In this interview, she talks about:
Work experience at Trilegal
Converting internships to PPO
Importance of extra circular activities in law student's life
Significance of moots and their preparation
HOW WOULD YOU INTRODUCE YOURSELF TO OUR READERS?
Though this is a common (yet difficult) question, I still don't have a rehearsed answer. Let's just say, I'm a lawyer by profession with an infectious smile who loves to work!
WHAT FACTORS INFLUENCED YOU TO CHOOSE LAW AS A CAREER? WHY DID YOU CHOOSE ILS LAW COLLEGE FOR PURSUING LAW?
The result of an aptitude test was a key decisive factor in choosing law. My uncle is a successful lawyer and his work had inspired me right from the beginning. The environment at my school, St Josephs' Anglo Indians Girls Higher Secondary School, Calicut encouraged students to look beyond the four walls of classroom and my teachers gave me the confidence to take part in debates, elocution competitions and to express my opinions. All these factors prompted me to choose law as a career option. Above all, my father intended to be a lawyer when he was young. So, when I decided to pursue law, I felt that I am fulfilling his dream in my own special way.
I wrote CLAT and got through NUALS, Kochi and I also made it to ILS, Pune on merit, based on XIIth board marks. Until then, I'd enjoyed the privileges of being at home and a convent school in Calicut. Hence, my parents felt that the exposure in a prestigious institution in Pune would make me independent and that sealed the deal.
PLEASE TELL US ABOUT YOUR TIME AT LAW SCHOOL. HOW WAS YOUR APPROACH TOWARDS ACADEMICS WHILE IN COLLEGE.
ILS was a beautiful learning experience and I truly cherish my five years in Pune. It was not just about learning law and giving exams in ILS. Friends became family and I'm confident they will remain so for life. The discussions outside classrooms during intervals, running around in college, the long queues for collecting marksheets, the podium, the pavilion and the beautiful campus. I miss them all now!
The state of the art library, the committees, events and other extra-curricular activities run by the faculty offered me tremendous opportunities. I had the chance to meet and work with great legal minds in country while working for the Corporate Law Cell and the Editorial Board. The early morning lectures with the added requirement of 75% attendance taught me punctuality and discipline. I maintained a first class throughout all five years of law school. The lecture schedules provided flexibility to pursue other areas of interest and I could be a part of a research project funded by the Commonwealth foundation and complete my Diploma in Corporate Laws at ILS. As I was pursuing a five year integrated course, I received my Bachelor's degree from the University of Pune after third year and I was able to apply for my Master's in Business Laws from National Law School of India University, Bangalore (NLSIU). Hence in 2014, I received my LL.B. as well as my Master's degree.
HOW IMPORTANT ARE EXTRA CURRICULAR ACTIVITIES TO A LAW STUDENT?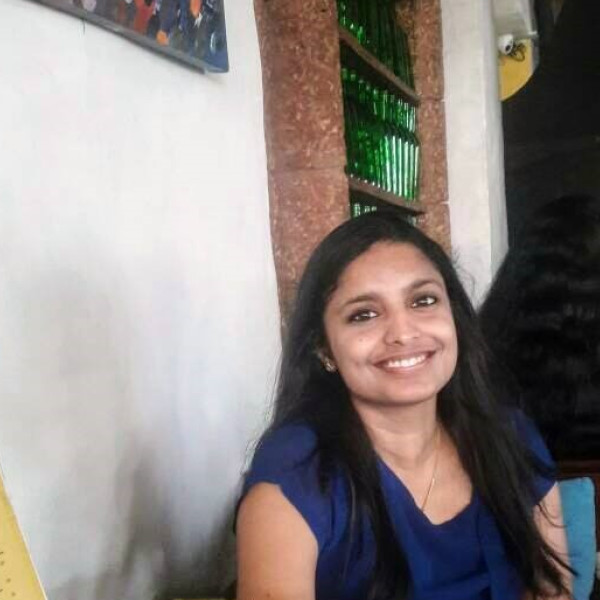 Extra-curricular activities have proven to be beneficial for me and I believe it would help individuals to hone their skills. Let me cite some examples. As the Student Coordinator of Moots and other Advocacy Skills Activities for three years, I had the chance to organise moot court competitions, conduct mooting workshops for students. I learned something new each time when I donned the hat of a coordinator because I had to interact with a group of more than 300 students each year, who represented ILS in moots, client counselling, negotiation competitions etc., keep track of these competitions and report the progress to faculty. Being the coordinator taught me teamwork, to be a good listener, how to be organised and mange my time. It also helped me to improve my problem-solving and communication skills. There was a sense of satisfaction when I was able to find solutions to problems. Through presenting papers at seminars, I left behind my fear of addressing an audience. With each and every extra activity and going beyond the curriculum, I was learning to unlock another milestone.
YOU HAVE REPRESENTED YOUR COLLEGE AT PRESTIGIOUS MOOT COURT COMPETITIONS. HOW DO YOU RECOMMEND ONE SHOULD PREPARE FOR THEM? DO YOU THINK MOOTING IS SIGNIFICANT FOR LAW STUDENTS?
A while ago, I came across a meme which said that "asking someone to be your moot partner is the single most important decision you make in law school". I couldn't agree more and I've been fortunate to work with wonderful people on challenging moot problems when I was in ILS. A significant part of the preparation goes in forming the group and identifying the competition one wishes to take part in. The selection procedures may vary from one college to another. But I feel the broad steps to address any moot problem is similar. Once you have the moot problem, the key tasks are to (1) understand the facts, (2) identify the issues, (3) research on the law, (4) apply it to your case (5) draft arguments accordingly and (6) improvise them based on multiple round of practice sessions. This is tried, tested and highly recommended.
Most of the questions in exams tend to judge the memory of the student rather than analysing their reasoning or logical skills. Mooting provides a platform to test a student's analytical skills. It also trains a law student to prepare effective arguments and to do thorough, in-depth and exhaustive research. Moreover, it also teaches law students to work in a team. Hence, I believe mooting is important.
HAVE YOU EVER FELT THE NLU AND NON- NLU DIVIDE? DO YOU THINK IT IS A CONSIDERATION FOR EMPLOYERS?
No. While this may have been true for some, I think recruiters focus on whether the individual would fit in their working environment rather than their law school. At the end of the day, the work speaks for itself and the NLU or Non-NLU tag will not create a distinction at workplace.
HOW DID YOU SECURE YOUR FIRST JOB? HOW IMPORTANT DO YOU THINK A HIGH CGPA IS FOR RECRUITERS? TELL US MORE ABOUT YOUR SELECTION PROCEDURE AT WIPRO?
Wipro offered me a PPO based on my internship.
Though it may not be the sole criterion, I believe that marks generally play a critical role in shortlisting candidates for interviews.
For internship, Wipro invited applications through the ILS Placement Cell and shortlisted candidates based on their CVs. Thereafter, interns were selected based on two rounds of telephonic interviews. I was offered a PPO based on my mentor's feedback, the presentation before the legal team and an interview with the General Counsel.
TELL US ABOUT YOUR ROLE AND RESPONSIBILITIES AT TRILEGAL?
I'm part of the labour and employment practice at Trilegal. The employment practice in law firms is not confined to the law regarding factories and industries as taught in law schools. Trilegal has one of the first dedicated as well as the most comprehensive employment practices in the country and I consider myself lucky for being able to work under the guidance of Mr. Atul Gupta who inspires me to find practical solutions to issues. I've grown as a lawyer, thanks to his brilliance and insights.
At Trilegal, I routinely work on a variety of labour and employment issues ranging from recruitment until termination of employment. I assist in advising Indian and multi-national clients on matters regarding disciplinary proceedings, senior management exits, anti-harassment, structuring employee benefits, leave entitlements, immigration, transfer of personal data. I'm also involved in business transfers and related employee transfer scenarios. Trilegal has changed the way I look at problems and I'm grateful to the support I receive from my excellent team who makes every day worthwhile at work.
YOU WORKED AS A SENIOR LEGAL EXECUTIVE AT WIPRO. WHAT WERE YOUR MAIN TASKS AND WHAT RESPONSIBILITY DID YOU UNDERTAKE?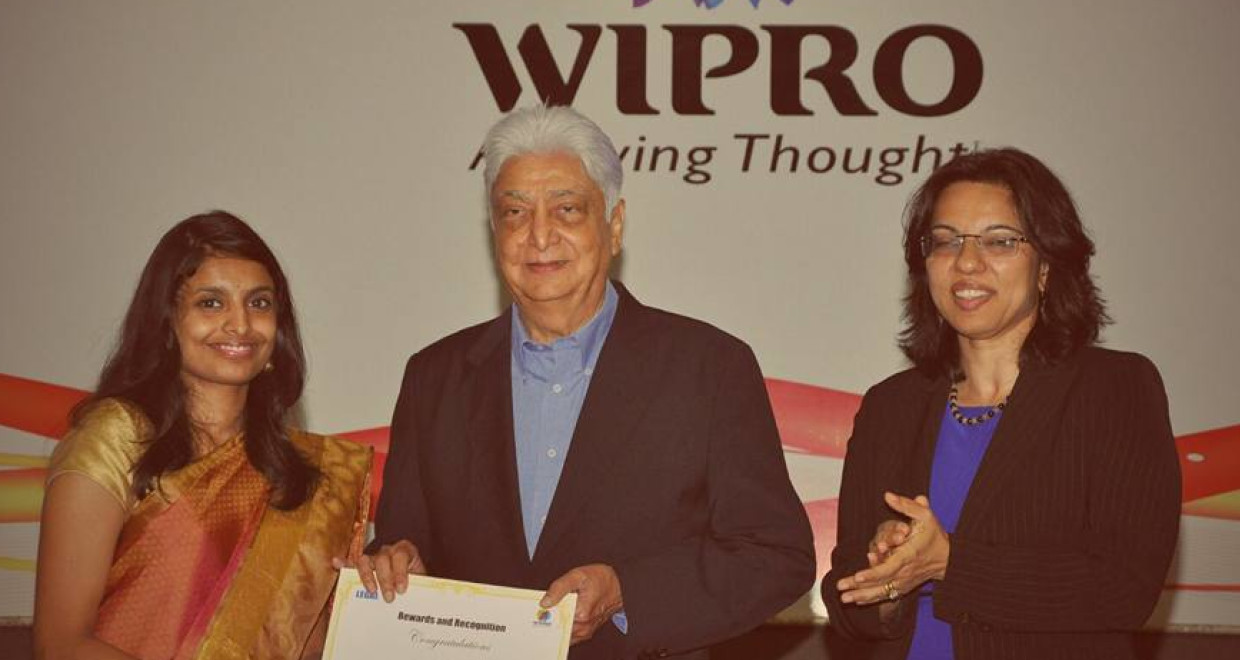 Parvathy is a recipient of the 'Best New Lawyer Award' which is given annually to Wipro's best in-house lawyer.
Wipro is a great place to learn and I was truly blessed to have worked with wonderful mentors and colleagues who motivated me at every juncture. I was part of the Compliance team at Wipro and I was primarily advising on Global Data Protection compliance. My portfolio also included advising business, HR and contracts teams on immigration, employment, export control and other regulatory issues in Europe. With the support and encouragement of my mentors, I also had the chance to assist the Government Advocacy team to on matters regarding public policy and also work with the Ethics Compliance team to ensure compliance with anti-corruption, anti-harassment laws etc. The team dynamics influenced my performance and I had a great journey in Wipro.
WHAT ADVICE DO YOU HAVE FOR OUR READERS, WHO ARE PRIMARILY COLLEGE STUDENTS?
This is one of the best time in your life and it is important to enjoy what you do. The thought of internships and career prospects can be overwhelming at times. It's quite normal and everyone goes through the same. So, don't worry about it. Be confident and express your views and opinions. Work towards enhancing your writing skills. Try to write on a regular basis. It is essential to articulate your thoughts into words and to write with clarity. As Mathew Arnold once said, "Have something to say and say it as clearly as you can". Channel all your energy in the direction which interests you. Nothing is impossible!