Dr. Pinky Anand is considered one of India's top lawyers. She is the current Additional Solicitor General of India and a Senior Advocate. An alumna of the Campus Law Centre at Delhi University, she went on to pursue her LL.M from the prestigious Harvard University on an Inlaks scholarship in 1980. She recently came out with the much acclaimed book, Trials of Truth which is available on Amazon. In conversation with Manushi Desai, she shares her experience as a lawyer and the formative years.
How were the formative years which resulted in such a strong yet warm personality?
My parents were married very young. My mother's sensible nature has rubbed on me and so has my joint family's sharing and caring nature. I have grown up in the streets of Old Delhi and have fond memories of sharing everything with my family which is my support system and I greatly believe in the idea of balance which my family taught me. I further studied in a convent school and the values of discipline and good virtues were inculcated very firmly in my outlook. I endeavoured to participate in all extra curriculars, especially during the law faculty days where I was the student leader within BJP as well.
How was your Harvard experience?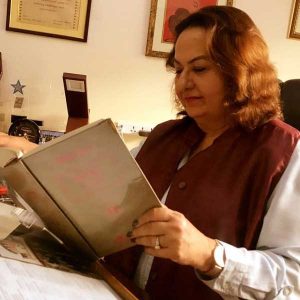 It was an ambition to go to Harvard and I achieved it by providing a systematic approach. I was inspired by the movie Paper Chase based on Harvard. I applied for Rhodes actually, I did not get the Rhodes, however, the Rhodes committee recommended me to the Inlaks foundation and that's how I got into Harvard. Years later, I was called back to Harvard to give a lecture which is when I stumbled across my thesis in the Harvard library archives which is a must read even now to know more about the concept of public policy in arbitration.
How were the initial years as a lawyer?
I am a first generation lawyer. After marriage, circumstances were different since my husband is a lawyer, my father in law is a lawyer, but the intial years were not the same. I did not have any benevolent hand in that sense which is quite a necessary part. However, I did not have as bad a struggle as I should have is because my friend Geeta Luthra, who is a senior advocate now and I started practice together. It was very unknown of women partnering with each other in the profession.
How did you join politics?
My tryst with politics started when I joined ABVP as a law student and contested the prestigious Delhi University Students Union (DUSU) elections. However, when I went to Harvard and later partnered with Ms. Geeta Luthra, politics took a back seat. This changed later when I headed the BJP National Legal Cell as the first woman convenor which gave me a chance to change people at a grassroot level.
You have risen high in your domain and have even been named as India's top influential women in a book. How was the struggle been?
The principle struggle is not being a part of the old Boy's club. There is also a prejudice against engaging women counsels. However, beyond a point when you prove yourself, you actually were acknowledged. You have to continue to be twice a man. So the demonstration effect and the visibility or your proving your mettle is something which has to be done at the first degree level. Having done that, you need to have people who kind of support you. My family is a very big support, my in-laws are very supportive and I think that's a very important feature too, because professional life is a tough one.
What was the tipping point in your career?
I fondly state my tipping point to be the retainership we had from a Marwadi business group through which I got exposure to various kinds of cases. It proved that you learn far more on your feet than you learn from any text book. We got a wide exposure to wide variety of cases from that group not only in Delhi, but in various parts of Delhi. We used to go to various even district courts and in fact I think even trial courts.
Why practice in trial courts when you could, as a Harvard graduate, have easily started in the Delhi High Court or Supreme Court?
Trial courts are great fun! I think you learn the most there and you have to understand the set up of what law is about and how law is made. For young lawyers, you are trusted far more with the trial court cases than you are with Higher Court cases- so it was a relation you build- you go up the ladder. The ladder is a very slow one, like snakes and ladders – you go up and then you sometimes come down.
What is the secret sauce to your success?
I believe in confidence and determination apart from the support of your loved ones. There is constant juggling of the work life balance but it is important to set goals and challenges and strive to achieve them as well.
This interview was taken by Manushi Satyajeet Desai. Do read her blog at desaimanushi.blogspot.in and follow her on @manushidesai on twitter and instagram.