Pooja Sharma is currently a Senior Manager-Legal at Multi Screen Media Pvt. Ltd. (Sony Entertainment). She graduated from Government Law College, Mumbai in 2007, and had thereafter worked in law firms before joining in-house.
In this interview she tells us about:
Work as an Associate at law firms
Leaving law firms and joining as an in-house counsel
Hello Pooja! What would you say brought you into legal studies?
Firstly, A big Hello to you all! I am Pooja Sharma and I was one of you just a few years back. In particular there is no such incident but something that attracted me towards this vocation was the discipline involved and also the fact that as a lawyer one needs a good sense of clear reasoning.
How would you describe your time at GLC, Mumbai?
Government Law College, Mumbai was a great place to be in. I can say that GLC as an institution has played a great part in shaping my career, insight and my ambitions.
What sort of internships did you do while in law school?
I interned under Senior Advocate Mr. Shyam Marwadi in Bombay High Court during my college days. At that time my aim was to understand the practice of law in its purest form i.e., trials, questions of law being argued as and by way of appeals in the higher courts, etc. I strongly advocate and suggest that every law student must take up internship in the formative stages of their legal career; it's an integral aspect of the profession.
Did you find any difference between the way students of NLUs and non-NLUs take to the legal profession?
Well, that's really tricky to answer but I would say hard work gets you where you want to be. There are many examples of stalwarts from "non NLU" status. I think there is an edge attached to the NLU status but it's a long race ahead, only time can tell who is going to be where. Law books are the same that each lawyer reads, the difference lies in the interpretation of the statue and this gives you an edge, it is interpretation of law that distinguishes a "good lawyer" from "just a lawyer".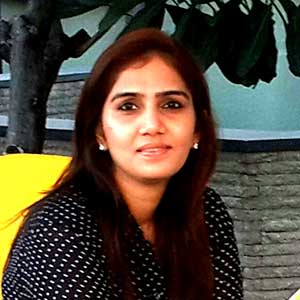 What brought you towards Media and Entertainment Law?
Media and Entertainment Law practice happened to me by accident. I was not aware of this arm of legal practice till I started working for Hariani & Co. I was drawn towards the fact that Media and Entertainment Law is a very niche area of practice, along with interpretation of the various statue, it also requires a very sharp and clear transactional acumen. Since the practice is still evolving there is something new to learn every day and I really like this refreshing aspect.
You began your professional career with Hariani & Co. as an Associate Advocate. What did your work profile consist of?
I did not start my legal career with Hariani & Co., but Manilal Kher Ambalal & Co., as a litigation lawyer. Thereafter, I the quest to learn non-litigation and transactional aspects of law, I joined Hariani & Co., in 2010. I was initially inducted in the firm for real estate practice, however as destiny would have it, I was assigned to undertake trademarks, copyright and media related matters, in short complete intellectual property rights related practice.
You've recently joined Multi Screen Media Pvt. Ltd. (Sony Entertainment) as Senior Manager – Legal. How did the switch from Hariani & Co. take place?
Pre-dominantly the urge to understand the business and legal aspects of broadcasting and distribution of digital contents on various media platforms attracted me to Sony.
How different would you say legal practice is from being an in-house lawyer? How should we choose which role to take?
I understand by practice you mean litigation. Like I earlier said, every young lawyer/law student must understand Law in its purest form i.e., litigation. By attending courts one learns how to construct facts of the case and how to interpret the law in favour of your arguments. However, times are changing mind-sets are changing, law practice or role of lawyer is not limited to arguing cases in court but much more than that, which is good in a way. Every individual must keep his mind open, listen to the callings of his/her aptitude and then make a choice.
Many law school students aspire to join corporate law. What do you think most are doing wrong, from your observations?
There is nothing wrong in having an aspiration that is not in sync with the traditional outlook. If a student feels that he/she shall be more comfortable in a corporate job which is like corporate practice, he/she should pursue it. My personal view is that there is no harm in being a corporate in-house lawyer, however training and insight of pure form of law is essential and it provides you with an edge even if you want to pursue corporate in-house practice. Legal/vocational training in courts should be a compulsory part of legal education is what I feel. This will give us better lawyers in future in every field, be it bar practice or corporate in house practice.
What would be your parting message for our readers?
A simple mantra that I follow is that one should be open to learning new things, work hard and stay focused.