Prachi Shrivastava graduated from Amity Law School, Delhi in 2011 and is currently working as journalist with Legally India. She covers news developments in the transactional legal space, the bar, the bench, law schools, legal policy and trends in the Indian legal profession, for Legally India. She also handles editorial responsibilities, such as copy-editing, at Legally India, in addition to reporting.
In this interview she talks about:
On a career in legal journalism
Roles and responsibilities of a journalist
Skills required for a good legal journalists
HOW WOULD YOU LIKE TO INTRODUCE YOURSELF TO OUR READERS?
I am a lawyer-turned-journalist for the last six years. Legally India, and sometimes its collaboration with Mint, has been the space for my entire professional experience.
WHY DID YOU CHOOSE TO DO LEGAL JOURNALISM? ISN'T IT QUITE AN UNUSUAL CAREER CHOICE? WHAT MOTIVATES YOU TO CONTINUE WORKING IN THIS AREA?
At the time when I first made the choice, it was to pursue my passion for building stories in a way that intersects with my primary professional qualification. It was an unusual career choice at the time, not so much now. I continue to make this choice daily because of the promise of immense growth alongside creative freedom, through a struggle which has hardly any frustrating components to it. In a nutshell, it is immensely challenging but in a greatly positive way.
YOU ARE VERY WELL KNOWN IN THE LEGAL CIRCLES IN INDIA AS THE FACE BEHIND LEGALLYINDIA.COM. WHAT IS YOUR ROLE THERE? TELL US ABOUT YOUR JOURNEY WITH LEGALLY INDIA.
That is more than humbling, a perception. It is really our founding editor Kian Ganz who is the inspirational force behind this milestone in legal history that I have been privileged enough to be a part of right through its growth years. My role is to editorially support Kian in keeping it up, running and growing. The journey has been very, very unique and empowering even though it's like I haven't even begun to scratch the tip of the iceberg of the immense impact this vehicle can cause in India.
First off, I have been repeatedly amazed at the distance a bit of an effort at transparency can go, in bringing about fairness and growth in the profession.
Second, I've seen first-hand: curiosity is contagious. It begun with Kian's efforts at digging into aspects of the profession most lawyers were sceptical about digging into. I joined and as a young lawyer for a time not I would not immediately grasp just how deep an investigation could go. Certain parts of the investigation would surprise me. And now for a while we have even had readers not just pointing out but pushing us to pursue very, very pertinent and relevant issues that need more digging.
Third, it has been heartening to see the niche legal journalism space get competitive and sharp in India over the years, pushing each other to raise the bar.
Finally, is it me or has the mainstream media been more proactive picking up niche legal sector angles of late? Makes me immensely proud to be part of that kind of impact.
WHAT DO YOU CONSIDER TO THE THREE BIGGEST ACHIEVEMENTS IN YOUR CAREER?
Three biggest achievements of my career:-
When a story I wrote (somewhat) directly causes a shift in an organisation's actions or policies;
Getting to connect with so many stalwarts of the industry on a daily basis;
Having the freedom and access to gain a large audience for the issues I care about.
MANY PEOPLE SHY AWAY FROM LEGAL JOURNALISM BECAUSE IT IS BELIEVED THAT THE EARNINGS ARE QUITE LOW. IS THAT TRUE? WHAT DOES IT TAKE TO SUCCEED AS A LEGAL JOURNALIST?
Earnings depend on any given organisation, so I wouldn't say "quite low" unless obviously it is being compared to the pay scale of a law firm but then a lot of professions perfectly capable of keeping both the stomach and passions alive and comfortably kicking, would pale in comparison to law firm packages of even freshly minted graduates.
That said, in order to succeed, curiosity would go a long way. Also wherewithal. No one can really push a journalist to keep reaching out for stories, it has to come from within and not in spurts but in a rabid flow.
I would say I have succeeded when I have that kind of a rabid flow.
YOU STARTED YOUR CAREER AT LEGALLY INDIA AND STAYED THERE FOR THE ENTIRE DURATION OF YOUR CAREER SO FAR. THIS IS QUITE UNUSUAL IN TODAY'S PROFESSIONAL WORLD. WHAT MADE YOU STAY BACK AT LEGALLY INDIA FOR A GOOD PART OF A DECADE? DO YOU CONSIDER OFFERS FROM OTHER PUBLICATIONS?
Legally India is the leader in the space that I work in and I believe that once you have begun on the path to master a particular space, it doesn't make sense to jump to another space until you have mastered your own space completely and there is no more potential for growth. It would also not make sense for me to move to another publication in the same space as, who moves away from a leader?
I am still striving toward the goal I set out to achieve with Legally India and the fact that it has taken me the better part of a decade to do so, speaks for itself on the intensity of the challenge.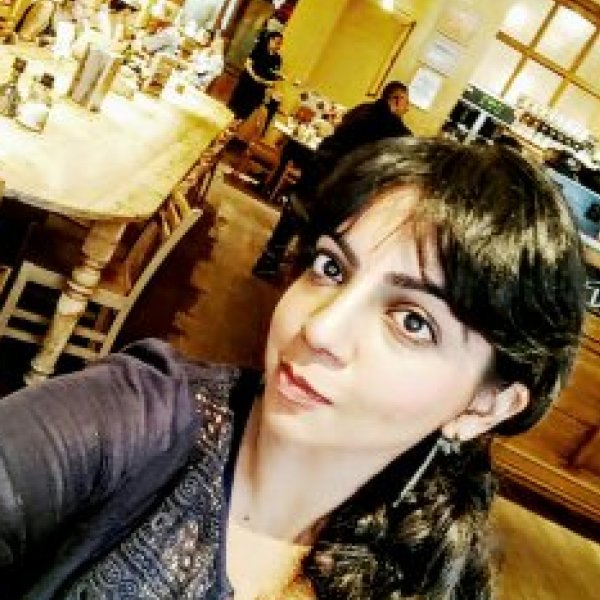 WHAT ARE THE SKILLS YOU HAVE TO BE GOOD AT IN ORDER TO BE A GOOD LEGAL JOURNALIST? HOW DID YOU ACQUIRE THESE SKILLS? WHAT ARE THE BIGGEST CHALLENGES IN THIS AREA OF WORK?
You need to be immensely curious, immensely well-read and aware of the latest not just in your space but also in related areas, good communication skills help in addition to, obviously, being able to write efficiently and with clarity. As on date, being comfortable with and knowledgeable about the latest tech trends is indispensable as internet has deeply penetrated all our lives.
Above all, the motivation to keep up your curiosity in the face of a hard chase and not much of a corporate push, is a challenge without which journalism should not be attempted.
WHAT IS YOUR VISION FOR LEGALLY INDIA? WHERE DO YOU SEE IT AFTER FIVE YEARS OR TEN YEARS?
Vision for our publication is to continue doing what we are doing, over a wider scope and transparency at par with some of the most open international legal markets
WHAT DOES YOUR AVERAGE WORKDAY LOOK LIKE? DO YOU GET SOME AMOUNT OF FLEXIBILITY?
Average workday consists of connecting with a lot of lawyers and digging out things worth reporting, then reporting them. Yes, my work day is very flexible subject to the fact that we get things done.
WHO ARE THE STALWARTS IN LEGAL JOURNALISM THAT YOU FOLLOW?
My editor, Kian Ganz.
IS LEGAL JOURNALISM CHANGING WITH TIMES? WHERE DO YOU SEE THINGS HEADING IN THE NEXT FIVE YEARS?
Everything is changing with times and so is legal journalism. What the change is? Well, for starters there is a lot more to cover and a lot more general willingness in the profession for things to be open and accountable. And we take the rest from there.
LIFTING OF ADVERTISING BAN ON LAWYERS IS GOING TO HAVE A BIG IMPACT ON LEGAL MEDIA, FOR THE GOOD OF COURSE. DO YOU SEE THIS HAPPENING ANYTIME SOON? WHAT IS YOUR PREDICTION WITH RESPECT TO THIS?
Liberalisation, some foreign lawyers have joked to me, will be a tentative discussion until my legal journalist grandchildren are reporting on it. I hope it is not, but the way things keep progressing to advanced stages and then stall for a host of reasons, and the ultimate sword of "nationwide boycott" by the BCI no less when no reasons are left to stall, dampens hope. For a time last year there was one more relevant stakeholder joining the pro-liberalisation side, than the month before. Then the Supreme Court went ahead and indicated to all sides to rest for a bit. So I think I'd be safe to stay away from a prediction on this.
HOW CAN ONE GET A JOB OR INTERNSHIP AT LEGALLY INDIA?
By displaying your creativity, curiosity and perseverance to dig out the stories that matter to us.
Thank you!