Pranay Agrawala is a Symbiosis graduate who had interned at Dua Associates and Ernst & Young among others. Upon graduating, he joined Khaitan, Jayakar, Sud & Vohra as an Associate after which he joined Trilegal and worked there for three more years. Thereafter he started a private litigation practice. He subsequently joined the Chambers of Senior Advocate, Mr. Siddharth Luthra (former ASG) before starting his own law firm, Lex Adista. In this interview he talks about:
Interning at the Supreme Court, Dua Associates and E&Y
Working at KJSV, Trilegal and Chambers of Mr. Luthra
Experience and challenges at a startup law firm
Tell us a bit about your childhood and pre-college life as well as educational background. Did you have lawyers in your family?
During my childhood my family moved around quite a lot and I had the benefit of experiencing different cultures and becoming comfortable with varied thought processes and customs. This has been one of the biggest parts of my school education and has proved to be invaluable in my growth. I never had any lawyers in my family and throughout my childhood, I didn't have any interactions with lawyers either. The profession was a mystery to me until I joined Symbiosis and did my first internship, with Mr. Dushyant Dave no less.
Tell us something about your college life? What activities did you participate in?
During college like most teenagers I concentrated on enjoying my life. I travelled, played sports all day etc., but now I feel that I missed out in participating in law school centric events. Having never been guided properly as to what would help me grow as a lawyer, I never benefitted from all the things a good law school has to offer. It was only towards my later years in college, especially after some serious internships, when I realised the value of extra-curricular activities, like mooting and client counselling, writing research papers etc.
What were your areas of interest during your graduation? How did you go about developing acumen in these areas?
Law school, is not geared towards exposing a student to the 'practice' of law; Theory and understanding statutes, philosophy etc. were given a significant focus. I still feel that the course design and structure lacked the foresight that is conducive to learning Law. Thinking back, subjects like jurisprudence, history of courts, administrative law seemed mundane and uninteresting because of a lack of perspective, but the knowledge of such subjects is greatly beneficial to practising law. Interests for me were mostly found through internships where exposure to the various practice areas made me realise the beauty of the English language; the immense application of intellect required in drafting statutes, contracts or any legal document; the sheer application of intelligence that can make the difference between a good lawyer and spectacular lawyering; and most importantly the power of knowledge. Practice areas in law became secondary to me, just the thrill of the practice of law was paramount.
What kind of internships did you do in your law school? Which internships will you consider to be right at the top and why?
Having had little or no exposure to the profession prior to going to law school, I realised the value of internships only by the third year. Despite having interned in every break, I really started absorbing the nuances of being a lawyer towards the end of the second year. Thereafter, I tried to intern at as many different organizations as possible. I interned at the Supreme Court, Dua Associates, Ernst & Young and many other firms. The reason for this was so I could find my practice area and an environment that I would feel drawn to. Although this approach had its downsides with respect to securing a job right after law school, I needed to know I was doing what I liked. An internship where I really felt like I was a lawyer was at E&Y. I feel it was a combination of maturity as a student and the good opportunities and structure at E&Y. From that point on I knew that I can be a good lawyer.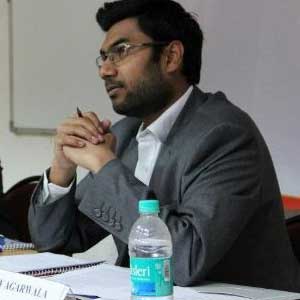 Did you learn any skills while interning? What are these skills and how did you acquire them?
Like I have mentioned above, I learned everything that I knew about being a lawyer from internships and not only from law school. During internships, notably at Dua Associates, I realised that if you desire to learn, you have to have a combination of enthusiasm (not to a point of being nauseating to associates) and hard work. The better you assist your bosses the more they want to work with you. Observe, take extensive notes, ask the right questions and don't be afraid to be called stupid (as long as you don't ask the same question twice); these cannons were what helped me learn at internships and I also maintain these till date. One can learn much by just paying attention.
Needless to say, I benefitted a lot from lawyers who were happy to explain concepts and teach a young aspiring lawyer. I have many to thank for my legal education, beyond college and till today.
What do you have to say about mooting at law school and legal writing for journals? Do they have any 'bonus' value when seeking jobs?
Like I said before, mooting, legal writing, etc. are very important. Participating in these extra-curriculars helps build confidence and skills, which are basic skills every lawyer needs to master, and like any other thing – sooner is definitely better. I gained most of this, under extreme pressure, while working and regretted not having honed these skills in college. Although, it's a trade off for students, whether to be entirely entrenched in college or to go out and explore the world and experience life during college. Considering the nature of our profession, college is often the last opportunity to expand your horizons.
While seeking a job, it can make the difference between getting hired and passed over. It also makes a difference in the initial upward growth as someone with a certain degree of skill may be at an advantage.
Upon graduating, you started working at Khaitan, Jayakar, Sud & Vohra ("KJSV") as an Associate. How did you secure your appointment? Please describe the interview and induction procedure for a fresher?
By the time I interned at KJSV, I had gained a lot of focus in what is expected from a lawyer. My natural attitude and approach to matters was noticed and I was able to convert that into a job opportunity. Also, the fact that my focus was on learning and gaining exposure meant that a smaller law firm was a great place to start, and was consequently easier to break into. In my personal view, in the beginning of the career a smaller law firm generally places more trust in you and consequently, bestows larger responsibility, helping you learn faster.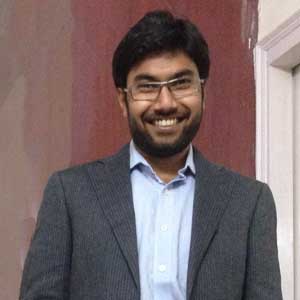 After having worked at Khaitan & Jayakar  for a year, how did the shift to Trilegal take place? Please tell us a little about your work experience and life at Trilegal.
Given the fact that I wanted to have an all round experience in Law, after one year of practice on the civil side of litigation, I started to seek opportunities in law firms with a corporate profile. My search began a few months before the shift and I was willing to forego pay and position within the organization for a chance to gain exposure. Trilegal gave me an opportunity and I leaped at it, making the change to corporate and M&A. The shift was not easy and the expectations were often overwhelming. Trilegal is of course a great place to work and has a highly motivated team of lawyers, who never cease to set the bar of performance higher. The most important learning I took away from Trilegal was the attention to detail and research that needs to go behind any advice or action of a legal professional. As a lawyer, one is only as good as the knowledge he brings to the table, whether it be the negotiating table or the bar. This fact was driven home daily at Trilegal. I still put the same amount of attention to detail and set the bar of research very high in my own practice and with my associates.
You left one of the finest law firms in India and started your own independent private practice. What were your reasons for moving from a corporate setting to litigation?
I had not left Trilegal to start a litigation practice, but soon realised that to start a corporate practice I would have to create some credibility in the market as also become a brand on my own, so to speak. Having left the firm with a few clients (my own and not from Trilegal) already available to me, I had a steady stream of work which unfortunately lasted for only short while, and was ultimately not sustainable. Litigation is a practice more geared towards individual lawyers seeking clients and creating a presence in the profession, I simply had to shift practice areas to survive.
After a few months of  your independent practice, you  have  joined  the Chambers of  Senior Advocate, Mr. Siddharth Luthra, where you have  worked for almost one year. Please tell us about your experience working under the  supervision of  Mr. Luthra.
Like I have explained above, I needed to expand my practice to stay afloat independently. Mr. Luthra was extremely kind to me and gave me an opportunity to join his chamber while he was ASG. This proved to be a baptism by fire, as the office of the ASG was extremely busy and the intensity was only exacerbated by Mr. Luthra's insatiable appetite for work. I did feel that I was at a slight advantage, having come from Trilegal and being adjusted to intense timelines and high expectations. Bringing my law firm approach to Mr. Luthra's chamber helped me transition easily with respect to what was expected of me.
I likened my stint with Mr. Luthra as a sort of LL.M, where I learned the finer nuances of the practice from a seasoned and highly successful Senior Advocate. I tried to grab as much work as possible to maximize my learning and also to increase my exposure to Mr. Luthra. Court craft, legal drafting, framing arguments and managing clients' expectations as an individual lawyer were some of areas where I focused my attention. Exposure to the Supreme Court and representing the Union of India were an icing on the cake.
Please tell us about your experience with regard to your first few sessions in court. Has it become more difficult for a fresher to achieve success?
After completing roughly an LL.M's worth of time learning from Mr. Luthra, I once again took the tough decision to go independent and start a practice. This time, however, I was better prepared and more mature. I did not limit myself to litigation or corporate law as I felt that I was capable of providing clients with both facets of professional services. Appearing in court is a nerve racking experience at first, no matter how well prepared you are, stage fright does kick in. Keeping a calm demeanour and retaining your presence of mind, while having the eyes of all your peers on you is not an easy task. Being extremely well prepared and keeping easily understandable, well structured notes was of great help and still is.
Success is never easy. Those who say they got it easy are either being modest, or will have to struggle at some point to retain the success. The harder you work, the more opportunities for 'success' will become available to you. In the end though, success is relative.
Your main area of practice consists of  corporate/civil advisory and litigation. Please elaborate on the cases you normally deal with and how has been your experience so far.
Coming from the varied background that I do, I afford my clients a unique perspective to legal issues and advisory. At a given time, I feel comfortable taking care of regulatory compliances and commercial work, while at the same time I can advise on dispute resolution and litigation. I feel that this gives my clients a great deal of comfort, especially when it come to handling contractual disputes which require the ability to assess and understand complex SHAs or EPC contracts and to be able to build an effective strategy.
Presently, I have a bouquet of technology and engineering companies as my clients. This is a sector of industry which has always been of interest to me and being a product of the internet age, clients find it easier to interact with me with respect to the technological aspects of commercial contracts. Of course, having a working knowledge of the internet, computer systems and engineering goes a long way in impressing a client, who then does not have to waste precious man hours in briefing their lawyers on how technology works. Relying on this unique blend which I feel I bring to the profession, I have today managed to start my own law firm, we are called Lex Adista and are a full service law firm. I represent the firm in corporate and commercial matters while my partners handle civil and criminal litigation/disputes.
What were the difficulties you faced in the early days of your practice? How difficult would you say it is to build a reputed practice? How many years of hard work does it require to build a firm clientele?
The difficulties are not far from what one would imagine. Finding clients in an industry which is teeming with talented and hard working professionals is not an easy task. To be able to sustain a steady stream of work, turning it around and finding more work to keep you going is a daily struggle. The quality of work is what ultimately decides whether your practice will be successful or not, and maintaining that quality is essential. I will give you the exact number of years it takes to build a successful law firm when I feel Lex Adista is a success.
Did you build everlasting relation with your clients? Please share some of your secret tips on how to boost fiduciary relations with the people we serve?
Having great interpersonal skills and managing client expectations are the basics for building everlasting relationships with clients. However, to maintain an everlasting professional relationship you have to provide top notch, intelligent legal advice. At the end of the day, the quality of your services and professionalism is what makes clients stick with you.
What is your workday like? Are there new challenges every day or did work fall into a predictable pattern?
My workday is quite varied. As a partner in a small start up law firm, each day I have to give equal importance to internal management, business development, client interaction and at the same time produce deliverables for clients. While it may be tiring, it's never tiresome.
We are constantly trying to pick up new work and are not confined to any particular sector. We even advise musicians, artists, startups, designers and other creative professionals who help keep the work exciting. Sometimes, as a bonus we even get passes to upcoming events for the associates!
If someone does not go to a top law school, would you say he still has a shot at a great career in law?
Of course! A lawyer never stops learning. One is always learning on the job and what a lawyer makes of his opportunities is what creates the opportunity of having a great career. Never stop working and focus on learning, this is the advice I would give to anyone who wants to grow. I too will never stop following this.
When you hire interns and associates under you, what kind of qualities do you look for? What should an intern or aspiring lawyer do to get noticed in a positive way?
At Lex Adista, and particularly under me, we focus on an appetite for learning. I love to share knowledge and find that a heated discussion based on research is a great way to find solutions for legal issues. Attention to detail and being able to present a legal argument with proper justification is the basics of any lawyering. For an intern to get noticed or for that matter for an associate to get hired, I look for individuals with a thorough approach. Any point of law can be explained on the basis of solid research and reasoning, reliance on judicial pronouncements, commentaries and the application these to the facts of the matter at hand. Creativity and a willingness to learn are essential in my book.
Where do you see yourself and your firm in five to ten years?
We are presently trying to build a successful law firm. Currently, we are looking at expanding, both, our lawyer base and our client base and hope to do each aggressively. At the same time, we are conscious of the fact that our quality and focus should not get diluted in the process. Perhaps, it is too soon for me to predict where Lex Adista will be in five to ten years, but where I would want it to be is quite clear in my head.
What would be your parting message to law students who want to litigate just after graduation?
For any aspiring litigator, the most important advice I can give is to focus on gathering a variety of experience and to look for opportunities to learn. For a successful litigation practice having exposure to every field of law is very valuable, and can be gained in the earlier years of practice easier than later. I too pushed myself to constantly be involved in different practice areas of Law to build an all round understanding of the practice. Getting attached to big names and going after CV value can sometimes backfire, when you realise after some years of practice you may have learned very little. A lawyer is a sum total of his experience, while frequent changes can be detrimental to getting hired, knowledge and experience will always shine through.