Prantika Sengupta is a graduate from Symbiosis Law School, batch of 2011. She then went on to pursue her Master's degree in Maritime Law from the National University of Singapore, with a focus on Admiralty Law, Carriage of Goods by Sea, Conflict of Laws, International Commercial Arbitration, Maritime Law, International Regulation of Shipping,  Maritime Insurance, Charterparties, Contemporary Indian Legal System and Comparative Tort Reform. Since then, she has served as Legal Officer at Global Law Alliance LLC, and is currently Legal Executive at Coastal Marine Pte. Ltd.
In this interview she speaks to us about:
Being a first generation lawyer
The difference between universities in India and universities abroad
The importance of pro-bono work
Tell us something about your school and college days.
I graduated from La Martiniere for Girls, Kolkata which is one of the most prestigious schools in Kolkata. Being from La Martiniere, there was always a huge pressure to excel. However, I wasn't the most motivated or competitive kid around. I was the happy-go-lucky kind and took life as it came. My grades weren't the best and neither did I make any effort to participate in school activities. I would be considered as the average kid, who sometimes got into trouble for talking in class. The best part of school was that I made some great friends and most of them inspired me to do well in various ways. By the time I was graduating from school, I did pretty well in my ISC exams and I became more motivated and focused, ready and excited to study law.
Any Symbiosis Law School student will tell you that college days were pure fun. The first few months were the honeymoon phase with new friends, new environment, new culture, new curriculum and a new approach to life. Only after the initial six months does one realize that it's not all fun and games, as you suddenly hit the wall called semester exams. Unsurprisingly, I did poorly. It really stressed me out. I thought I was finished and no law firm would offer me a job. However, my dad who is from IIT told me that it was not a big deal and that I could get where I want to in life if I worked hard. After that, I started putting in diligent hours into my studies and maintained consistently decent results. I tried my best to attend lectures diligently at 7:30am and was never part of the TNG list. Surprisingly, I became that person whose notes were distributed amongst batch mates before exams. Rest of the time, it was a joyride through college days.
What motivated you to pursue law?
I took up law for an amalgamation of several disjointed and funny reasons. For most of us, when you graduate from school, it's impossible to know what you really want to do. For me, I knew what I didn't want to do. I was always very poor in math and science, so there was no way I would pursue a career in anything related to these two subjects. At the same time, I was greatly influenced by one of my school teachers who perceived life in a unique way and somehow I was inspired (maybe even in a naive way) to work towards the greater good and well-being of society. So my option was to study law and pursue a career in human rights. Moreover, given that my father, who has a huge influence in my life preferred that I pursue a professional career, law seemed to be the best-suited option. Also, I am notorious in my family for being the argumentative kind so even my family agreed that law seemed to be the most apt option for me. So I happily pursued it and managed to secure a seat in Symbiosis Law School.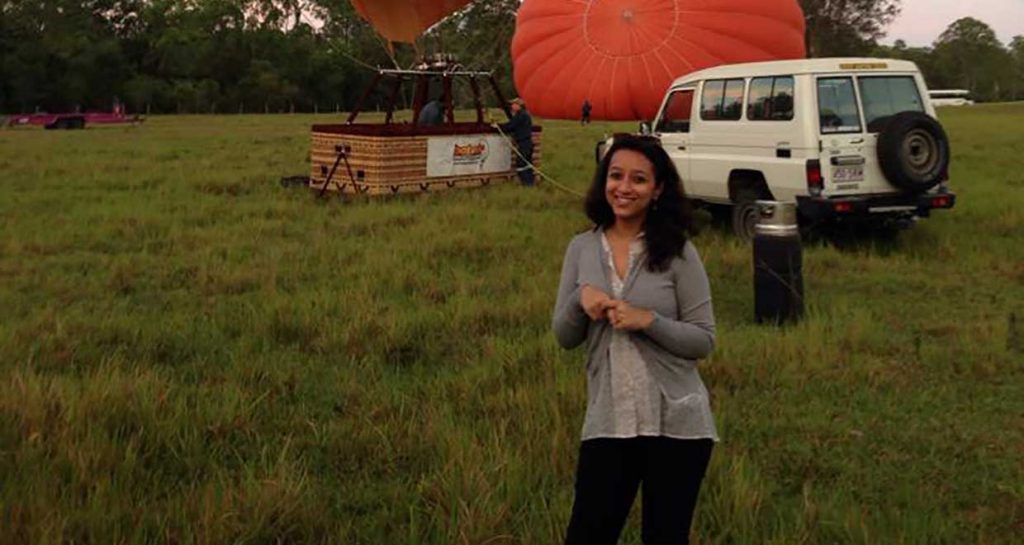 How do you think law school has shaped your personality?
Honestly, we are too young during our first three years in law school. It's only from the fourth or fifth year that one realizes that the party is almost over and we will be out of our protected bubble soon, thrown in the real world. Everybody starts realizing the importance of securing a good job. Some of us decide to pursue a career at a law firm for the big bucks, some decide to join some serious litigation practice with a minimal stipend and then there is a bunch of us who believe in human rights related work. So yes, I do think law school plays a role in shaping one's career but it's not the law school or the professor's advice that makes the difference. It is you who has to pick the right legal line which interests you. It is more of a self-awareness that comes from interning and interacting with peers.
How important is it to engage in extracurricular activities?
(Prantika has been very active in extracurricular activities while in college. She won first prize in the Symbiosis International University Intra-university Sports Meet, she represented the swimming team of Symbiosis Law School Pune, was a participant and fund-raiser for Help Age India activities, nominated member of Student Council of Symbiosis Law School, Pune, student coordinator of Placement Cell, Symbiosis Law School, Pune. Apart from this she has participated in a number of debates, stage-plays, elocution and recitation competitions)
I was too shy to moot which in retrospect was a bad idea. Mooting is crucial. It helps the young lawyers form an idea of how to prepare arguments and submissions for hearings. Isn't that the most important quality of a lawyer? I strongly advice every young lawyer out there to moot as much as is possible.
I was involved instead in a lot of extra-curricular activities such as swimming for the Symbiosis Law School team, working for the Placement cell, Student Council, working for the annual fest and also participating in other college fests. Being actively involved in college events and activities helps one develop their personality and makes one more outgoing. In a way, the exposure helps in building ones confidence level and self-esteem, teaches you to accept and work on long term commitments and most importantly makes your CV look good. As they say, "All work and no play makes Jack a dull boy".
Tell us about your internship experience.
(Prantika has interned at firms dealing with financial and commercial law, as well as marine law, both India and abroad. Prantika has interned at Global Law Alliance LLC Singapore, Hill Dickinson LLP Singapore and Bose & Mitra & Co. among various internships she did.
Initially I did the usual Amarchand – Barucha internship in the corporate sector. I interned at Amarchand, Kolkata, at the end of my first semester. That time, the Amarchand office had just been set up in Kolkata. There was plenty of work and I was lucky as an intern to get quite a few assignments, which were mainly research work. The topics for research seemed like Greek to me and basically I didn't understand anything then. But over my internship period, I learnt new things and sharpened my research skills because the young associates and senior associates brimming with life, experience and enthusiasm took the time to teach me the fundamentals. I went back to interning at Amarchand in my third year again because my first experience was very good.
I interned every time during semester breaks because I enjoyed the learning experience. I interned at various other places but another memorable experience was at Bharucha and Partners in Mumbai during my third year. Initially they slotted me in the corporate department. I didn't enjoy the corporate work at all because I found it dry, researching on boring topics related to banks and company law. So I transferred to the litigation department and that was when I realised that my calling was definitely not corporate law. I was lucky to have done some amazing work there.
I enjoy reading and writing, so drafting legal submissions and long letters seemed more challenging. I was also intrigued with maritime law which is not a subject offered in the course work in law schools. So I interned at Bose & Mitra, which was a great experience. The maritime laws and admiralty practice is a different ball game altogether. My internship at Bose & Mitra made me realise that I wanted some more experience in the maritime industry. That is why I opted to study Maritime Law as my specialization for my Masters' degree.
Once I was in NUS, Singapore I continued to intern during semester breaks instead of going back home. Since I was already pursuing maritime law, it was only appropriate to pursue an internship in maritime law. Interning at an international renowned law firm like Hill Dickinson gave me the much needed exposure in terms of the kind of practical work involved in the shipping industry. Hill Dickinson has a huge client base of the most renowned shipping companies. Thus, dealing with various shipping matters was a great experience.
The turning point was my internship at Global Law Alliance LLC-Litigation Department in Singapore where I eventually secured full time employment as a Legal Officer. I was given lots of independence to deal with matters on my own and was basically thrown into the deep end to swim through and manage work. Given that it is a litigation firm, I had to learn the Singapore Civil Procedure on my own to understand and manage the work.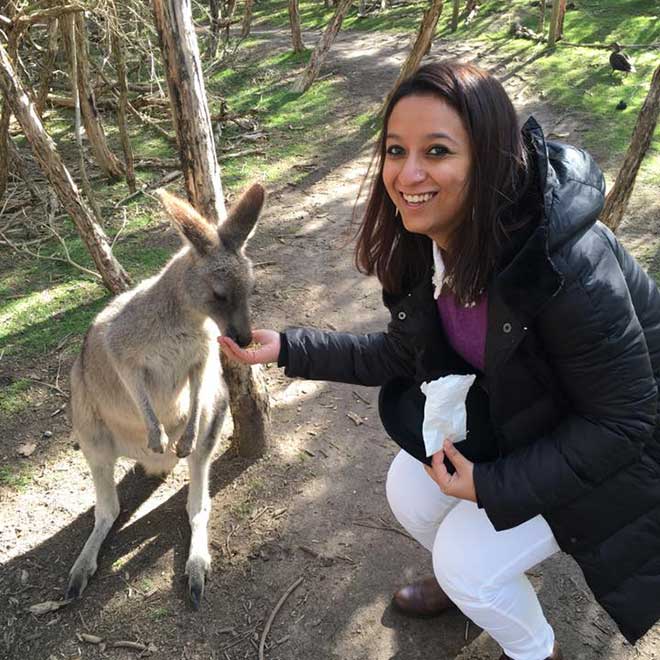 Can you take us through the application procedure to law firms in Singapore?
I have been one of the lucky few who managed to secure a job right after completing LLM from NUS with no prior work experience. There is no special or different way of applying for jobs in Singapore. My advice for those interested to work here would be to apply if they (a)are settled in Singapore or (b)have pursued an LLM degree from Singapore. From my experience it seems that the recruiters usually prefer to hire only those who are residing in Singapore. Why I suggest pursuing LLM degree from Singapore is because one can intern during their semester breaks and gain some Singapore experience that can be added on to their CV. However, it is not usually easy for a non-Singaporean to secure a job in Singapore because of government policies that encourage employers to hire a Singaporean first.
Can you describe your experience studying in Singapore?
My experience as an LLM student at NUS has been tough, challenging and exhilarating. It was nothing like my LLB days at Symbiosis. The course work was hardcore, difficult and mature. The classes were three hours each in the form of seminars and interactive sessions, not like teaching a chapter a day. The best part of the curriculum was that the professors interacted with the students (both LLB and LLM) as adults accepting their points of view. The professors were approachable at any time of the day and the general vibe of the law campus was more educational. The students were competitive which was both a positive and a negative quality. The exams held, during my time, were 24 hours take home exams where the question paper would be released online. The questions were scenario based and it was up to the student to tackle the problem and give their answer in the form of a solution to the question within 24 hours. For me, this sort of question pattern was a new experience all together and surprisingly I did well because I had the liberty to tackle the question problem in my own way.

How do you think are universities abroad different from those back home?
Like I mentioned earlier, the vibe in NUS was always studious. The focus was always on studies and extra-curricular activities first and then entertainment. It is not like the students were always studying but they definitely spent more time in the library than the canteen. This is unlike a scenario in Symbiosis at least where students are usually found chilling with their cup of tea at NCC canteen. But at the end of the day, a Symbiosis student and an NUS student will do well and go ahead in life. While the course work is probably similar, the method of teaching is different. But then again, I don't believe in comparing both the systems because ultimately those graduating from Indian universities are doing just fine.
What other than Maritime Law is your area of expertise?
I am thankful to Global Law Alliance LLC for giving me the opportunity to practice different fields of law. Medical negligence cases were one field I dealt with extensively. After dealing with so many types of medical negligence cases, I think this is one upcoming subject and very interesting. Law students may consider exploring the option of pursuing a career in this field. Besides Medical negligence, I dealt with lots of insurance work and workman's compensation act. Dealing with migrant worker's work injury cases was a real eye opener.
Now I am back to corporate law mainly drafting and reviewing the various contracts such as Bareboat Charter Agreements, Sale and Purchase Agreements, Non-Disclosure Agreements, Protocol of Technical Acceptance, Reservation Agreements, Commission Agreements, Shipbuilding Contracts Joint Ventures, Collaboration Agreements (and many more).
How must one go about choosing their university to pursue their Master's degree?
If you wish to pursue not just an LLM degree but also a career in that foreign country, it is important that you choose a country for your LLM wisely. The factors that one needs to take into consideration are the (a) country of choice for LLM (b) the LLM subject (c) ranking of the University in the country of choice (d) option of securing a job in that country of choice. For example, if one wants to be in the U.S. then it is important that you do your research on the NY Bar, the universities that are good in the coursework which you want to pursue, and whether there are placement options. Even if the University doesn't offer placement options, at least you can pursue internships and get a fair understanding of the places you can apply to.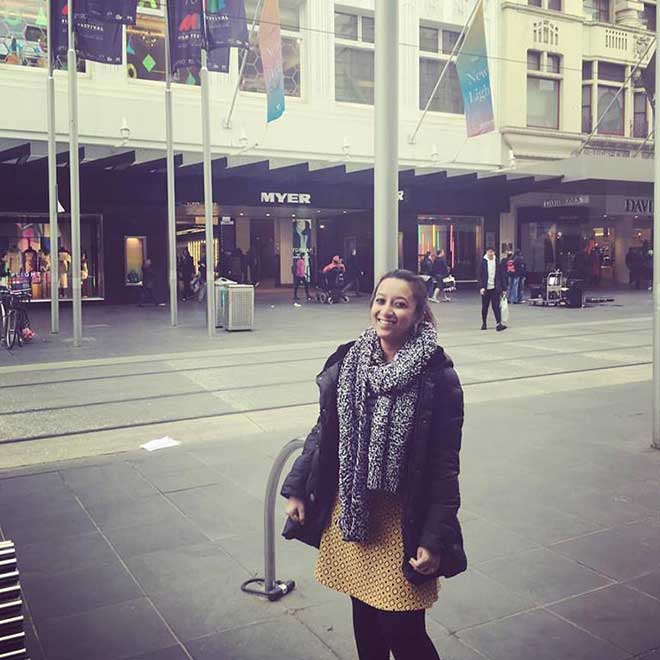 How would you describe your volunteering experience at TWC2?
I cannot begin to stress on the importance of young lawyers taking up some pro-bono work that is close to your heart. Even in my busy schedule, I have taken out some time to volunteer at TWC2 in Singapore. TWC2 works on a number of different fronts, ranging from engaging with policy makers to frontline assistance for migrant workers in need. I volunteer in providing social work assistance and advocacy to the migrant workers in need of some help and advice. I provide answers to workers who are in need of advice and prefer face-to-face meetings as they are mostly not aware of their legal rights. Like me there are other volunteers who can help explain to them what recourse they have given their situation.
It was during the time I represented insurance companies in claims of migrant workers for work injury cases the I was made aware of their plight. Earlier I considered these migrant workers only as plaintiff or knew their name by file numbers. But since I have been interacting with them, I realised how tough life can be and serving these helpless migrant workers or even making 1% difference in their lives, makes me feel a lot more accomplished.
How important is pro-bono work?
Pro-bono work can provide early opportunities for substantial, meaningful and direct interaction with your clients and provides young litigators the opportunity to develop skills through experiences that would not be available to them from paid work and gives independence and allows you to think of the solution independently. And most importantly, it provides you with self-satisfaction that you have done something meaningful and made a difference in some one's life, isn't that the main job of a lawyer?
How do professional body memberships help lawyers?
(Prantika is a member of West Bengal Bar Council India and Singapore Institute of Arbitrators)
Being a member of various professional bodies helps in networking and often these places hold seminars and conferences on a burning and live legal issue. Attending those seminars and conferences helps one stay unto date with the latest that is going on in the legal fraternity.
Can you tell us about your experience at Coastal Marine Pte. Ltd.?
Since Global Law Alliance was my first job right after internship with them, Global Law will always have a special place in my heart. That is the place where I learnt to be a professional, learnt how to handle clients, draft legal papers and basically learnt to become a lawyer. The firm's directors treated me as their child who they moulded into an argumentative confident lawyer. Then with their blessings, I moved on to being an In-house lawyer because the working hours of an in-house lawyer are better than a law firm lawyer (so I have been told).
My experience at Coastal Marine since has been an experience where I am learning new things each day. It is a team of four lawyers and we basically do everything under the sun for the company-be it drafting of crucial legal contracts and agreements or simple letters to parties. The highlight of this job is that I get to travel on work. The travelling schedule is very heavy and I usually have to travel every two months to different countries in South East Asia to negotiate contracts with potential partners/buyers or sellers. I am presently giving this interview from Mexico. There is a lot of independence given to you to work.
I have also always been extremely lucky to have great colleagues who are helpful with no politics involved. My colleagues are also my dear friends.
How do you manage to strike the work-life balance?
The key to have a work-life balance is to know how to manage your own time. In my initial career years, I had no control over my time and I was basically always in office trying to get my to do list done and by the time I would be back home late night, I wouldn't have the energy to get my house chores done and laundry kept piling up. But after a point, once you reach a certain level in your job and have more control on your files, it's easier to get things in control and have a good work life balance.
Any final word of advice to our young readers?
To all the young lawyers, don't fret! This is your time. Enjoy law school while it lasts because these five years will be the best five years of your life before life hits you. Everything falls in place so chill if you don't secure that perfect grade or that perfect pre-placement offer, or in fact the perfect job, Things will eventually work out the way you want them to. Don't be impatient. Time management is the key to success and once you have that in control you will be sorted. If you follow these rules then your life as a lawyer will be sorted. (All this free advice comes from personal experience.)