Prateek Lala graduated in Law from CMR Law School in 2010. Coming from a family of scientists and being a first generation lawyer, Prateek used every opportunities and challenges thrown at him to develop as a professional. He started working as a paralegal at Universal League while still in college and then as an associate at Lexygen where he was directly involved in several multifaceted and highly challenging mergers & acquisitions and private equity transactions undertaken by globally reputable private equity funds and multinational companies.
Currently, he is a senior associate at Shardul Amarchand Mangaldas & Co, one of the biggest and most reputed law firms in the country
In this interview, we talk to him about:
His decision to pursue Law as a profession.
How can extra activities bring out the competitive edge in you which is very useful in the profession?
How to manage the discrepancies between what you study and what you do?
The qualities and skills that make a good intern.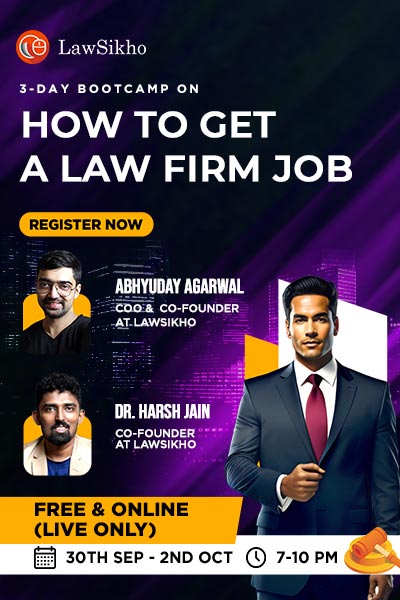 How would you introduce yourself to our readers?
You can call me a 'Bangalore boy' although my roots lie in a small town called Santiniketan in West Bengal. I did my schooling in Clarence High School, Bangalore and law school from CMR Law School (now School of Law, CMR University).
I really enjoy what I do today so I don't really mind (and actually relish) the challenges that this profession throws. When I get some downtime, I like to travel, play sport, or spend time with family and friends.
I actually come from a family of scientists, so while my parents were slightly apprehensive about me taking up Law (largely because of the misconceptions about lawyers existing in the 20th century), they were always very supportive. I am (fortunately or unfortunately) the first lawyer in my family although I have an uncle who practices Law in Gujarat.
What motivated you to pursue Law? How was your experience at law school?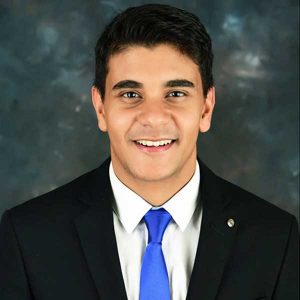 Being abysmal at physics and chemistry motivated me to pursue Law! No, but seriously, I wanted to focus on my strengths and not pursue something that I didn't enjoy (read: science). My father is a Ph.D. in organic chemistry and my brother is a chemical engineer, and there I was barely managing to pass in chemistry (imagine the embarrassment). But honestly, science subjects did not appeal to me and I realised I should focus on something else (which I would at least pass in) which resulted in me choosing commerce as my preferred stream in I.S.C. Thereafter, I thoroughly enjoyed studying economics, political science, accountancy, etc. and my grades improved drastically. During my 11th standard, I read about corporate law being a viable career option and its uptick in recent times. It seemed like an interesting option and something that I would enjoy so I went ahead and today I am glad, I did.
Studying law was something that I thoroughly enjoyed. It really helped that I had some good lecturers who encouraged analytical thinking than just mugging up from some (in)famous 'guidebooks'. I participated in various moot courts, cultural events, debates, all of which helped me develop as a professional. I interned after college hours at various firms and companies which gave me some great insight into the legal profession and the challenges underlying this profession. At the same time I didn't forget to have some fun at college (some of my best years).
Did you take up activities such as moots, debates and sports in law school?
Yes, like I said, I participated in moots, debates, and sports all through college. These were integral in my development as a professional. Mooting teaches you a myriad set of skills such as research, mannerisms, oration, etc. Public speaking, per se, instils a lot of confidence in you which does keep you in good stead when you start practicing (be it litigation or corporate). Sports, obviously, bring out that competitive edge in you which, again, is very useful in this profession.
You worked as a paralegal during your time in college. What motivated you to do so?
Being a 'non-NLS' student, realised that I may have to think out of the box to secure a job. Mr. Partha Mandal, partner at Universal Legal gave me an opportunity to intern with UL after college hours and I worked there for two years. I became a fairly integral part of that set up (and I also got some stipend so it took care of 'college expenses'). My seniors would take me to the courts, the ROC's office, sub-registrar's office, etc. which gave me an understanding of what happens practically. I also worked with Praxair India Private Limited, in my fourth year, under the guidance of Mr. Sthanu Singh which also gave me an in-depth understanding of labour laws and government contracts.
Unfortunately, there is a huge dichotomy in what we study and what we actually do (reminds me of those memes) and being a paralegal helped me learn what matters. Of course, reading the Law (coupled with understanding the practical aspect) during work, helped when I was studying a subject at college and some stuff made much more sense than it would, normally, have.
What piqued your interest in the field of corporate law?
Initially, I joined internship because I wanted to figure out which area of Law interested me the most. But within a month of my internship with UL, their corporate practice sparked that interest in corporate law which I later pursued. All my internships have been in the field of corporate-commercial laws so I have never really deviated and explored other avenues. However, I experienced the real thrill of private equity and M&A during my time as a paralegal with Lexygen, where I decided this is what I want to do.
What was your first job after law school and how did you secure it?
During my fifth year at law school, Ms. Smita Thomas, a senior who I had worked with at Universal Legal (now a dear friend) referred me to Lexygen, a boutique transactional law firm (where she was working then). I was interviewed by Mr. Roshan Thomas (a principal associate then) for an internship and it was a colossal failure. However, given that they had a free slot that month, they decided to try me out. I worked under the guidance of Roshan and Mr. Vijay Sambamurthi (managing partner). Given that I had messed up my interview, expectations from me were very low, but the firm (rather benevolently) gave me enough work to keep me busy. Luckily, during a discussion on the Takeover Code, I managed to gather some courage and answer a question which the transactional team was deliberating (I had read about this subject at hand in some blog immediately prior to this discussion) and that answer helped them in the transaction and, voila, I was called back to work after college hours. As a paralegal with Lexygen, I assisted with research, proof-reading, restating articles, and (at times) due diligence. I can't stress enough on how important research and proof reading is for an intern because if you give a well-researched document or catch a critical error in an agreement, it does really impress seniors at work.
Lexygen gave me a PPO in my 9th semester and worked there for three years. It was a great learning experience and I have mad respect for that firm for having worked on some marquee deals. I learnt that it is critical to be thorough, meticulous, and well prepared for any task (whether drafting, negotiating, or conducting due diligences). I also learnt that lawyers could work hard and party harder!
How did your appointment at BMR Legal happen? Can you tell us about the nature of your work and professional growth there?
Post Lexygen, Roshan and I moved to the transactional practice at Themis Associates which was led by Mr. Siddharth Nair then. I worked on numerous multi-faceted and complex deals at Themis under the guidance of Roshan and Siddharth. My learning curve at Themis took a serious upswing thanks to the partners there. The transaction practice at Themis moved to BMR Legal the year I joined Themis. BMR Legal gave us exposure to several large and complex transactions which often gave rise to various stressful and challenging situations. But that was the thrill when we closed large and complex transactions, it gave us immense satisfaction.
I was given much more responsibilities at BMR Legal; I became a senior associate and started leading transactions with minimal partner supervision. Initially, it was stressful but I guess I adapted fairly quick. Roshan and Siddharth continued to guide me during transactions and I picked up a lot of skill sets from them. Merely attending negotiations with them was a learning experience. I tried to replicate what I learnt from them in my deals and that paid rich dividends
Can you describe the work environment and your job description at SAM?
The transaction practice of BMR Legal was acquired by SAM. I work with Roshan at SAM, and I am grateful because he has been a mentor, guide, and friend from the Lexygen days and one can learn immensely while working with him.
We have a wonderful set-up at SAM and the team I work with is incredibly talented, dedicated, and hard-working so it is a pleasure to work with them. The long/all nights don't feel cumbersome since you are working with a wonderful set of people. Of course SAM, being one of the biggest and most reputed law firms in the country, opens up a lot of opportunities from a work perspective. We are still new to the SAM system but are settling-in fairly nicely.
Have you ever considered pursuing higher education? What are your views on the importance of higher education?
I am of the view that higher education in Law has very little or no utility if you are intending to practice corporate law. While you are gaining theoretical knowledge, it may not serve much utility from a practical experience perspective. In my experience, candidates with a higher PQE have an advantage over candidates with an LL.M. degree. I, personally, would choose to get the hands-on experience. However, I am told that higher education at reputed foreign universities is a great experience.
How do you maintain a work-life balance?
I think it is important to use your free time judiciously. Indulge in your hobbies, take holidays and spend time with your loved ones so that when the work is at full tilt you don't feel burnt –out and are ready to put in the long hours. I personally mix music, play sport, travel, and spend time with my family and friends at every given opportunity. Also, I feel working-out and meditation is a great outlet for the stress that builds-up during high stress situations at work. Given the sedentary lifestyle we corporate lawyers lead, it is all the more important that you choose a healthy lifestyle.
How do you keep yourself updated with legal developments in the numerous areas of law you deal with?
SAM has a great research team that issues regulatory and market updates regularly. Apart from that RSS feeds and subscription to various legal newsletters and primers help immensely.
Have you had any experience dealing with interns? What are the qualities and skills that make a good intern?
I used to interview and hire interns for the longest time. The key qualities that make a good intern are as follows:
Never be complacent about (or underestimate) the work given to you.
Be meticulous and thorough in whatever you are doing. It may be a simple proof-read or a simple research.
Give it your best shot, and make sure you try to add as much value as possible. Remember you will be judged on these simple skills.
Never sit idle. If you are free, go up and ask a senior for work.
Don't hesitate to ask for clarifications. Remember, you are trying to add value and reduce the work-load of your senior. You can do so only if you have understood the subject matter yourself.
Do not blindly copy matter that you see online into your work product. Make your work product as original as it can get.
Try to adapt to the firm's culture and values.
What are the qualities required to succeed in the field of corporate law and in major law firms?
I'm still figuring out the qualities myself. But till now what I have figured is that hard-work, passion, commitment, and meticulousness cannot be compromised. Also, good people management skills are priceless in this profession.
What advice do you have for our readers who are primarily college students?
Pursue corporate law only if you think you might enjoy it (after having read about it). It looks glamorous from the outside but it is real hard work consisting of innumerable sleepless nights, sometimes unrealistic expectations, and minimal work life balance. However, the thrill and excitement is something that very few other professions have to offer. You need to be (i) updated about legal and financial developments, (ii) meticulous, (iii) willing to work very hard, (iv) focussed, and (v) willing to adapt and learn.
Also, don't get trapped in the seriousness of it all. Have some fun whenever you can!