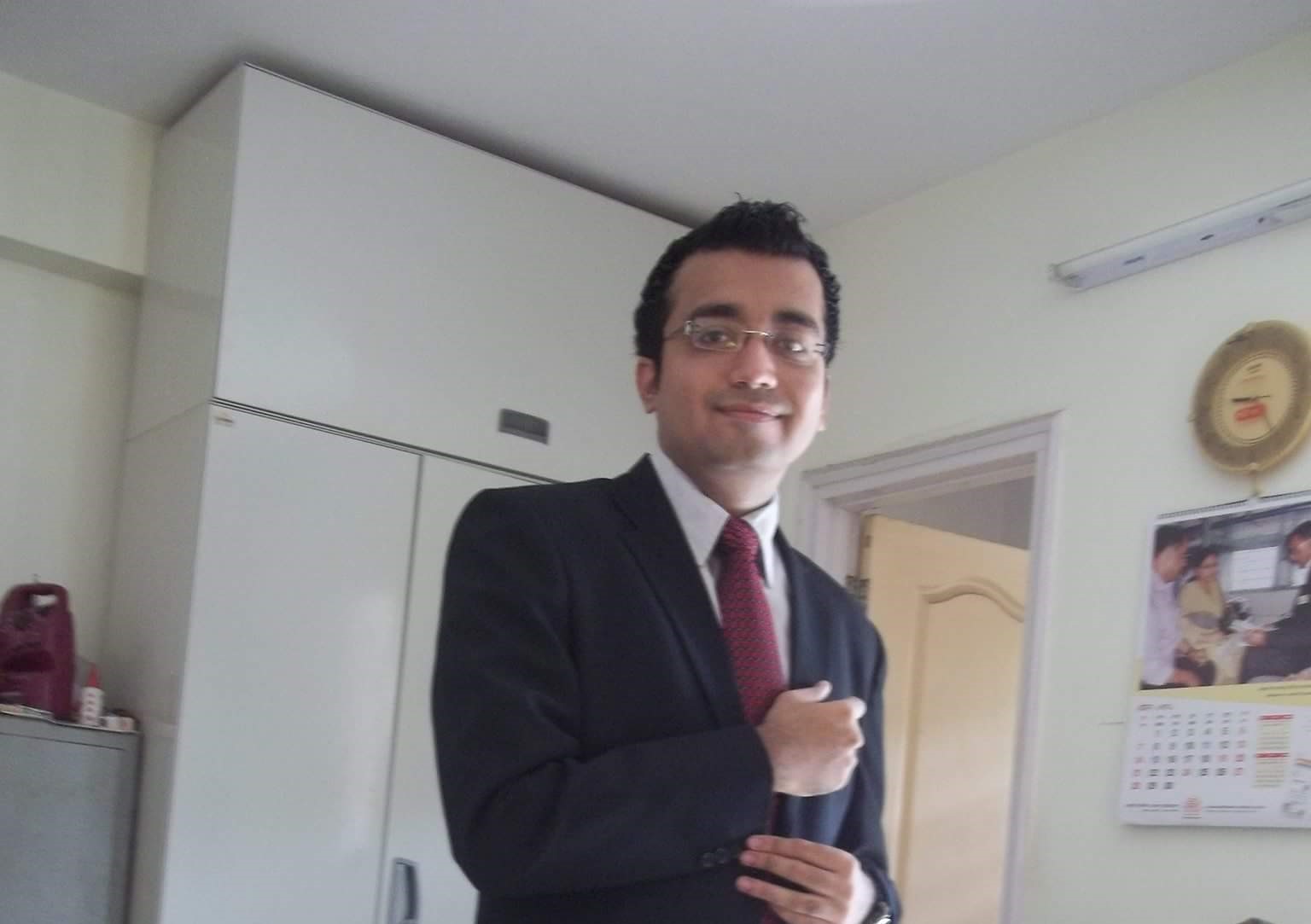 Prathamesh Joshi, Assistant Professor at Symbiosis Law School, Pune has been teaching law for two years now. He is a professor of Contract Law and Code of Civil Procedure Code. He is loved among his students for his unorthodox way of teaching. He is also an alumnus of Symbiosis Law School, Pune having pursued his LL.M in Business and Corporate Law from the same college. He has also successfully completed his CS in 2016. Apart from teaching, he is very enthusiastic about games and sports, especially football.
Hello Prathamesh, the Superlawyer Team wants to thank you for giving us the chance to interview you. How would you like to introduce yourself to our readers?
I am Prathamesh Joshi. I have been teaching law in Symbiosis Law School, Pune. I specialise in Business and Corporate Law and teaching law is my passion. I have also cleared my Company Secretary course successfully in 2016.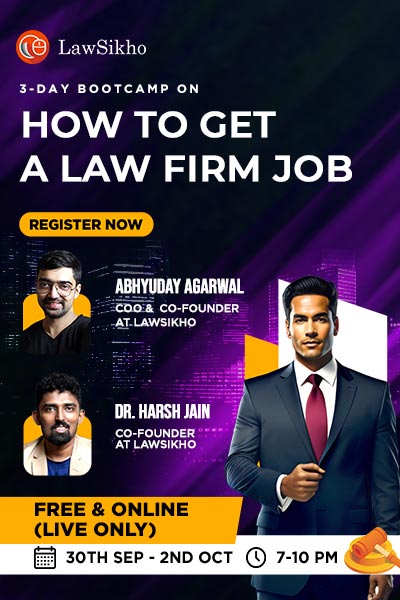 People throw a typical glance at those who study or practice law in today's time as all lawyers are necessarily branded and stereotyped as self-serving in some way. Despite chances of facing such a situation, what are the factors that had motivated you to choose law over other profession?
Since I am from a commerce background, I understood the necessity for corporate compliances. Through this sector I can serve the nation by contributing to the economy through my theoretical and practical knowledge in the corporate sector.
How will you describe your law school experience?
I had a very decent law school experience. My LLB days were fairly good as I did well in almost everything. My LLM days were very good as I studied in one of the premier law schools and was able to take part in many activities such as football, drama and so on. Coming to academics, I performed very well and I was able to strike a wonderful balance in every aspect.
During the course of study, a student's interest keeps on changing from time to time. I believe you have experienced the same as a student and see your own students experiencing the same. What is your take on it? How should one choose a particular field of law to pursue and make a career on it?
Yes, students' interests keep changing and are part and parcel of the legal education as students come across various subjects which they wouldn't have ever before. My favourite subjects were Criminal Law and Constitutional Law but, as I stated earlier, I chose Corporate Law as it facilitated by vision to serve and contribute to the nation.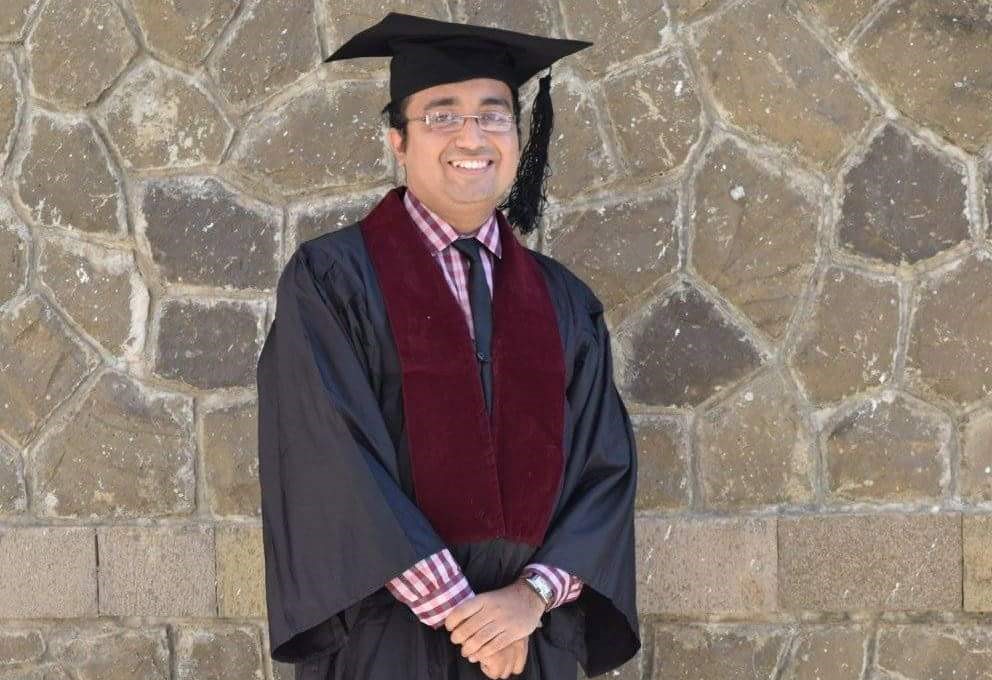 Having done LLM, how relevant do you find the same when it comes to a reality check? Do you think LLM has helped you in a positive way in making you who you are today? Kindly elaborate.
LLM is very helpful as it dwells into the intricacies which are involved in a particular field of law. It has definitely helped me because the curriculum was designed in such a way that it gave me an opportunity to learn various aspects and gain maximum knowledge. The subject I studied was contemporary Business and Corporate Laws.
In the current situation, people often go out to the foreign countries for pursuing masters in law. What according to you prompts people to take the foreign route for pursuing LLM?
As far as going abroad is concerned, in my opinion, there is no large gulf between the education provided abroad and in India. Important specialisations such as Corporate, Criminal, Constitution, IPR and so on are provided in many universities across India with high quality. It is the experience which prompts majority of the students to go abroad.
You are possibly the only professor who has completed CS but is still a professor of law. What's your take on CS?
Despite me completing my CS, I still identify as a law professor because of the belief within myself and my family as well as various third persons such as my students that I should continue to teach in law. CS as a profession opens a lot of doors and provides many opportunities such as teaching, working in private and public sector and so on. Most of all, the Course provides you with a lot of practical knowledge in addition to the theoretical knowledge.
Many people consider CS to be an excellent value addition to their CV. Many people believe that CS is the key to a good corporate job. What do you think on this point? What should be the objective (aim) of the student if he/ she want to pursue CS?
The reasoning of the people is legitimate. Earning money as a prime motive is legitimate and there is nothing wrong with it despite many criticisms of that notion. This should not be the only motive however. Finding ways to perform well and making efforts to strive for excellence shall ensure that success and money would follow. Interest in the subject and excellence should be the aim.
Having been into teaching for some time now, how will you describe your experience of the same? Did you come to teaching after thorough planning or did it come coincidentally?
The teaching profession was planned in advance because of my passion to serve.  My experience in teaching has been a very good one. I have received positive feedback on my rather orthodox way of teaching, which is linking up various themes and topics in order to make a strong point across to the students. Students' being good listeners has also been a contributing factor.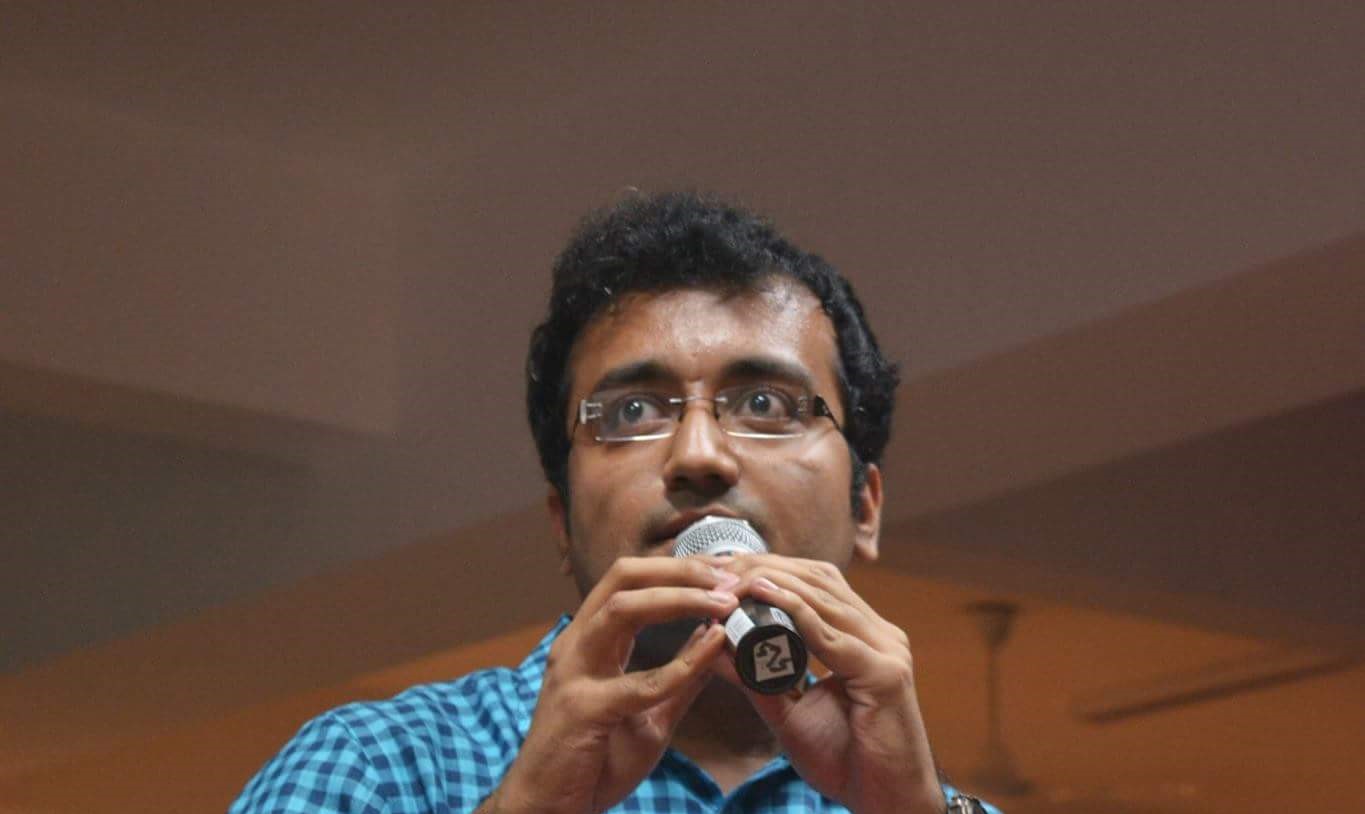 Some people believe and opine that mooting, authoring research papers are a kind of skill development exercise and without these one will not have a good career (will not get a good job post graduation). What's your take on this point?
Of course, mooting and authoring research papers are important part of a law student's life as they will help in minimising mistakes, but his should not be at the cost of academics. You should be able to strike a balance between both aspects because along with theoretical knowledge, logic and reasoning (can be mastered through mooting) is also necessary.
What has been your happiest Day as a law student and law professor?
Worst Day as a law student and law professor – none in specific, but I have faced a bad day where I was not able to deliver a proper lecture and couldn't do enough justice.
Despite being a professor in a law school, you still don't miss even a single match of your favourite football team, Bayern Munich's match. How do you maintain your work-life balance? What other hobbies do you have?
The key for this is panning out well before hand and striking a balance among all the necessities. Teaching and being among students themselves act as a stress buster. Other than football, I am a big lover of music and I play the mouth organ too.
Is there any parting piece of advice you would like to pass on to the readers, especially the students.
I only have a simple piece of advice. Be diligent in everything you do, strike a balance and plan in advance all the things which you want to do and enjoy college to the fullest. Strive towards excellence and success will follow.