Praveen Sharma is a Commerce and an MBA graduate from Kurukshetra University. Right after his MBA he opted for an LL.B from Delhi University and graduated as a lawyer in 2013. Most of you would know about CAClubIndia.com, LawyersClubIndia.com and MBAClubIndia.com; Praveen is the Business Head of Marketing & Partnership of Interactive Media Pvt. Ltd., the company which runs these famous websites.
Praveen tells us about:
Opting for LL.B as a professional requirement after an MBA
The formidable mix of LL.B + MBA
Work as a Business Head at Interactive Media
Utility of online legal courses juxtaposed with the 3 year LL.B
Please introduce yourself to the readers? Please tell us a little bit about your childhood and your background?
I'm a traveller, sketcher, stage actor and a football enthusiast who believes that in life "knowing what you don't want to do is more important than knowing what you want to". My father was in the Indian Airforce. I was born in Srinagar where he was then posted. Originally from Jind, Haryana, my childhood was spent in Pune and teenage days lived in Ambala. After MBA I pursued LL.B from Delhi University and since then I am in Delhi. Since my childhood days, I am a keen observer of people and nature. Travelling helped me to build my skill of observation & correlation.  Currently I am the Business Head of Marketing & Partnership at Interactive Media Pvt. Ltd (CAclubindia.com, LAWyersclubindia.com and MBAclubindia.com)
Being a Commerce graduate and having an MBA from Kurukshetra University, how did you decide to pursue legal studies? What motivated you to choose law after MBA?
Hunger of diversification motivated me. My interest areas are varied and the yearning to learn more every day whether it is through experience or academia is always present. Marketing and Legal subjects were always my favourite and so I decided sometime during my schooling that I will pursue both. My inclination towards law and MBA was inspired by my dad who is also both – a law graduate as well as a MBA. I find marketing an expressive and creative medium while law is fascinating and insightful. I believe both if combined make an extremely attractive and great combination of skills.
How was your experience studying LL.B from Delhi University? Being a marketing professional how did you manage to take out time for such an intensive course?
It was rattling, versed and insightful. Delhi University has its own way of treating things. You will find dramatic political scenario during DUSU elections, debate sessions near tea stalls, Haryanvi tea talks and moot court competitions simultaneously. Everything is so self-driven there. Students are mature and faculties are wonderful and make all efforts to justify the course syllabus. Despite the lack of modern infrastructure, I guess the people who teach and study there make the environment conducive to a holistic education.  In evening class you will find people from different background like CAs, IPS-IAS officers, CS, finance and HR professionals who come there to study law. So you can imagine the level of diversity in one class room for one single objective of studying law. Every single individual has different reason and angle of seeing the particular subject of law – imagine how interesting that is!
As for time, my boss (Mr. Vivek Jain) has always been very supportive, especially during the course and yes, thanks to Delhi metro which made it possible for me to travel 60 km a day on time. When you have passion for something and desire of doing that you find a way to get it done.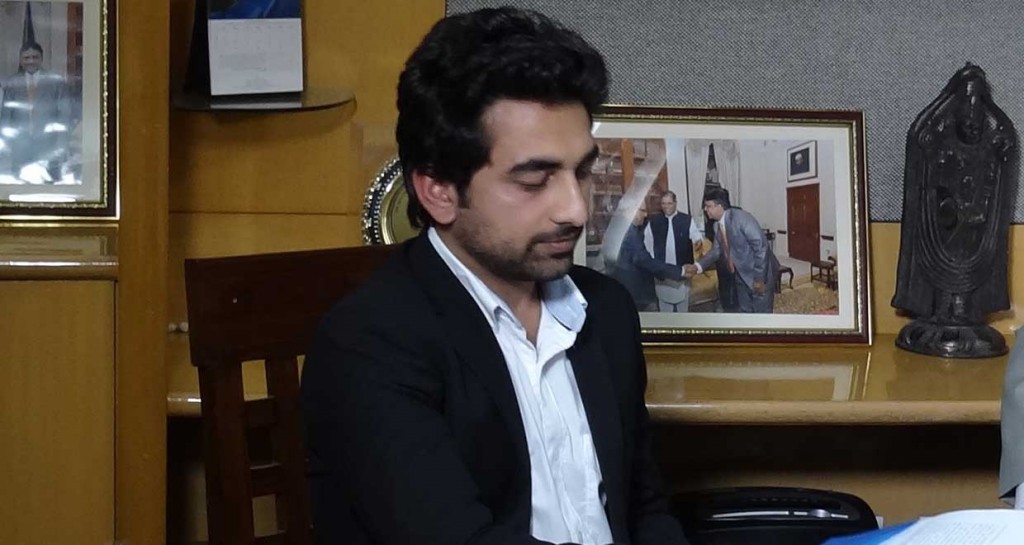 You joined Interactive Media Pvt. Ltd., as a Senior Marketing Manager while you were pursuing Law in 2011. Please tell us how did this appointment take place?
After attaining Management degree, I quit 4 jobs in 2 months, including a campus placement and a job in a PSU. I was reading about some legal topic on the web and found "LAWyersclubindia" link there. I explored the website and it was quite helpful. I joined the website and then sent my CV in careers. After a week I got a call from Interactive Media that the founder wants to meet me for an interview. Initially though reluctant, I went ahead and gave the interview. The meeting was scheduled, I reached there and later Vivek (founder & CEO) came in – a 27 year old, young entrepreneur. We had a long discussion/interview at the end of which he asked me to send a small write-up on the company. I did that and same day got a call confirming my immediate joining. Initially I joined simply to meet my expenses, soon I started getting loads of opportunities to cultivate my skills and learn more- the advantages of working in a start up venture. Vivek trusted me and here I am today.
Please introduce Interactive Media Pvt. Ltd. to our readers. What are the main focus areas, and who form your target clientele?
Interactive media is a company having three brands (websites) i.e. CAclubindia.com, LAWyersclubindia.com and MBAclubindia.com, these connect more than 1.7 million finance, legal and management professionals. By the end of 2015 we hope to reach out to more than 2 million professionals. Our ideology is to connect users, specifically professionals, to provide a platform to share, exchange and distribute knowledge amongst the fraternity. The registration is free of cost for all and anyone can contribute to the community.
We have also introduced e-learning classes (asynchronous mode) with CCI Online Classes on CAclubindia.com in 2012, followed by LCIlexlearn  on LAWyersclubinia.com and MCI learning corner on MBAclubindia.com in 2014. Currently more than 15,000 students are enrolled with us across the globe. The main focus area of e-learning classes is to provide value addition certificate courses at affordable price for our members.
We get some revenue to maintain running cost from our ad sales and our clientele include some of the financial and legal giants like KPMG, CIMA, ACCA, Thomson Reuters, Becker, Microsoft, Intuit, NIIT etc.
Being the Business Head of both Marketing & Partnership at Interactive Media Pvt. Ltd. what kind of responsibilities revolve around your job and what kind of activities do you undertake?
I am primarily responsible for building business partnerships, strategic alliances and branding & marketing of all three portals and sub-brands. I am also involved in new product development & projection strategies. I represent our company on various platforms and am involved in career counselling, motivational and technical seminars, conducting interviews of stalwarts & taking live hangouts. I also take up training classes of the sales and editorial team of the in-house employees & freelancers. In a nutshell my responsibilities revolve around exploring, strategizing & executing the new horizons for various alliances & partnerships and undertaking the holistic marketing activities for a DotCom and e-learning company.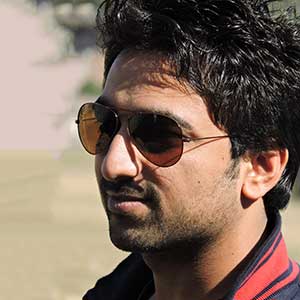 How does your knowledge in law help you in your current work profile? How do you think knowing law can help an entrepreneur?
My studying law has given me a huge advantage at work. Firstly, we have a website 'LAWyersclubindia.com', so it's easy for me to understand and support operational activities on the website. Secondly, we do lots of partnerships with Indian and foreign entities, my education gave me insight and perception to understand the agreements properly, to negotiate fairly, and to be able to ensure that there are no loopholes which might result in our loss and at the same time taking care of the rights and interests of the other party. It also makes it easy for me to handle technical queries and address them effectively.
As we are a dot-com company and deal with immense user generated content and so we have to deal with copyright related issues, IT laws on content sharing, user terms and conditions etc. When you have one or two lawyers in your team you can be confident while dealing with such issues.
Whereas in e-learning we deal with content from third party so Intellectual Property Right comes into the play here. My law background helps me to understand and deal with such issues and gain confidence over partners. Thus, having the basic education in law has given me an immense advantage.
As knowing finance is a must for entrepreneurs so is basics of law which directly affects their business. Understanding the related laws help an entrepreneur to make new product development strategy or starting a new partnership or venture.  It also gives insight in making a marketing policy. New budding entrepreneurs coming up with startups and running SMEs must learn the basics of law and related laws to their business.
I believe that every individual should have basic education with regard to their rights and duties. For example laws related to protection against domestic violence, rape, road accident. Laws related to insurance, rights of a minor and more. This helps an individual to exercise their rights and get a broader view of the issue at hand. It helps society to mature as a whole. And a matured society develops faster and remains culturally stable.
How do you think this formidable mix of MBA and LL.B can help people working in a similar profile? Would you recommend Management and Marketing professionals to learn the law?
MBA+LLB is a great combination. It helps you develop a unique skill set which enables you to mitigate complex business situations by understanding the legal issues related to the situation and taking the managerial approach to solve the problem.  It gives you an advantage over your peers. You become aware of the power of words and use it advantageously. There are great career options available in the industry requiring the blended skill set of these two degrees. For example: legal consultancy, social networking, content marketing, legal journalism, business consultancy and many more. I strongly recommend management and marketing professionals to learn law.
I take care of social media marketing for our brands. Now, I should be well versed with cyber laws, IT and social media laws because I need to deal with related issues in my day to day work. So, one can do small courses to have a better understanding of the areas which deals with his/her job profile.
If there were any part-time online diplomas in Business Laws awarded by one of the top law schools, like the one from NUJS and iPleaders, would you have taken it up?
Certainly yes! We need to take a pragmatic approach and undertake such certificate and diploma courses to enhance our corporate skills. It is great option for the young graduates and for professionals who are unable to attend full time college due to time and geographical constraints. Online courses are very popular these days and if such diploma course is there online or in my city which gives me flexibility of attending classes I would love to do such course. This kind of certificate/diploma course will have the industry acceptance and it will impart you with updated knowledge and skills.
What are your long term plans? Do you consider getting into a mainstream legal career ever?
Mainstream legal career, do you mean litigation? 😀
Whenever you see shows likes Suits, Boston Legal, The Practice, etc. you feel that urge to go into the court house, argue there and win the case with your charming and witty arguments. But frankly, I am quite satisfied with my current job, I love my job and what I get to do. It gives me the space to think out of the box and come up with new things while letting me stay connected to law. I work on numerous projects at the same time, and there is never a dull moment.
My long term plan is to be happy and enjoy my work… whatever I choose to do or not to do.
What would be your message to marketing and management professionals who are thinking of taking up legal studies?
You have to have love for this profession and desire to learn law. Only then you will be able to use the acquired knowledge properly, to grow intellectually, to help others and to share knowledge.
Marketing and management professionals should definitely study laws which are directly related to their job profile & business. In general also they should have basic legal understanding. For example if you are a social media manager you must understand copyright laws, Social media laws, cyber laws etc. Finally, the core competency for us is to be able to think and work in diverse situations. So it is a must to know something about everything. Don't be scared to diversify.
काममयएवायंपुरुषइति। सयथाकामोभवतितत्क्रतुर्भवति।

यत्क्रतुर्भवतितत्कर्मकुरुते। यत्कर्मकुरुतेतदभिसंपद्यते॥

You are what your deep, driving desire is

As your desire is, so is your will

As your will is, so is your deed

As your deed is, so is your destiny!