Prem Rajani graduated from Government Law College in 1990 and is now the Managing Partner of Rajani Associates which was established in 1999. In this interview he talks to us about:
His time in law school and how facets of the profession have evolved with time.
The importance of moots, debating and internships.
Building a corporate law firm profile.
Working in Structuring and M&A deals.
Advice for young lawyers today.
How would you like to introduce yourself to our readers, most of whom are university going law students in India?
Currently I am the Managing Partner of Rajani Associates. Rajani Associates is a full-service law firm based in Mumbai and established in November 1999. The Firm has been involved in domestic and international practice in nearly all fields of corporate law as well as commercial litigation and property law. The Firm closely works alongside firms in the US, Europe, Middle East, South East Asia and Australia to meet the needs of our global clients. Our areas of practice are Corporate & Commercial, Mergers & Acquisitions and Competition Law, Banking and Finance, Domestic and International Capital Markets, Private Equity, Corporate Litigation and Arbitration, fund Formation, Real Estate & Trusts, Projects and Project Finance, Technology, Media & Telecom and Intellectual Property rights, Corporate Debt Restructuring, Structuring, Anti-Bribery and Corruption.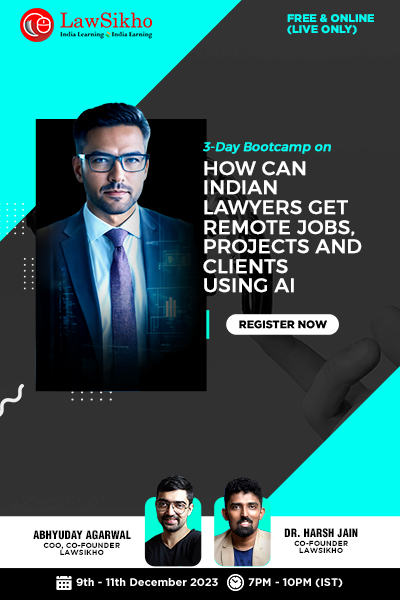 Tell us about your life before you joined law school. What made you gravitate towards law?
Immediately after finishing with school and college (commerce faculty from Jai Hind College) I joined Government Law College. The paramount factor that made me take up law was my father's business that had a lot of dependency on solicitors for preparation of legal documents. Alongside my studies, very early on, I started assisting my father with his business and as a result often met many solicitors. The manner in which solicitors conducted themselves fascinated me. I started getting drawn to legalities and the documents that were being prepared. There came a point that I became so passionate about the profession that I had no doubt left in my mind that a solicitor is all I wanted to be.
You graduated from GLC in 1990. How were the days? What would you advise our readers is the ideal things to look to get out of university, other than a degree?
During my time law firms did not retain interns for summer/winter training and as such work training for most of us did not happen till we joined a law firm as an article for solicitor examination training. Most of us therefore very seriously attended college and read books from the library. Today the trend has changed. Young students are getting a chance to intern at a variety of established law firms giving them a chance to know and practice law outside of books and may be college attendance has taken a backseat. However I don't necessarily mean that in a bad way. I only do wish to suggest to the younger generation that along with collecting work experience they must spend more time reading Bare Acts and established commentary books rather than simply relying on test papers to clear examinations, because after all knowledge of Law is paramount and irreplaceable. The opportunity to participate in moot courts as a student is also great and every student must to his or her best ability try and participate in them, whether as the research team or on the argument team. Lastly, irrespective of which branch of Law one wants to profess, it is my sincere belief and advice that every law student must spend the first two-three years of his or her career practicing hardcore litigation.
What were your areas of interest in the law? Did you engage in extracurricular activities while in college?
During my college days my areas of interest were predominantly the Transfer of Property Act, Income Tax Act and a few other substantial laws (such as the Contract Act, Trust Act, Sales of Goods Act, and Negotiable Instrument Act). Somehow, I was not very inclined towards the constitution of criminal Laws. As mentioned above, in my opinion moot court competitions, mediation competitions and debates are extremely important both in terms of gaining knowledge and to get over stage phobia. I used to stand up and address the judge as well as counter the opponent quite comfortably, all of which assisted in my overall development.
How must a law student decide on choosing his internships?  What criteria did you follow if any?
As I stated earlier, during the initial days a student must try to do more of litigation and property Law and accordingly select law firms established in these practice areas. In my opinion, an understanding of these Laws builds a good foundation for the general practice of Law. However if a student is already decided and is highly focused on a specific branch of Law (such as IPR) then the student must select a law firm accordingly.
Tell us about your internship experiences while at university. How did they aid your development?
The concept of internship did not exist during my college / university days. What existed and what I did sign up for was articleship (a specialized training programme required to pursue the examination of solicitors). I for one had a wonderful experience during my articled days. I was fortunate to have not one but three brilliant seniors. The experience and exposure I received was unmatched and changed my entire perception towards how Law is understood, applied and practiced. During my articleship days there was no access to computers or search engines (life without which is unimaginable by many youngsters today). All research was based on the traditional style of referring to books and a physical library and most often but not self-interpretation. It helped us lawyers from those days to hone our research skills, develop our sense of interpretation and most of all gain an all-round knowledge on various topics of Law.
What led you to gravitate towards Structuring and M&A practice? What opportunities may one find in this area?
During 1990 private equities and IPOs did not exit much and as such the corporate world mostly comprised M&A activities. Structuring became a natural choice (and is now a hobby) considering the complex Laws, most of which keep changing from time to time and the fact that no single transaction can be considered  keeping in mind only one single statue. M&A transactions at all points require the analysation of various Laws. For instance issue of a convertible security must be analysed under the Companies Act, the FDI Policy, SEBI Regulations (for a listed company) and Income Tax Act and in certain cases special statutes such as the Banking Act, Insurance Act etc.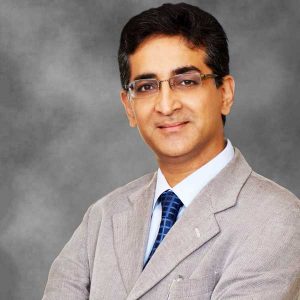 You were well placed after graduation with the then new Foreign Exchange laws coming in post 1991, an area you focus on. Having seen the law evolve and various sectors open up, how did this first-hand experience prove valuable?
I am perhaps one of the few fortunate lawyers who saw the evolution of FDI from 1991 till date. Not only was I amongst those lawyers practicing the Law in 1991 but was also amongst those few who were then working in a corporate law firm. There has been a material shift from what Laws were in 1991 and what the FDI Laws are in 2016. One good aspect has been that during the past 25 years despite several Governments coming up no Government has reversed the FDI Policy. If at all, each Government has systematically liberalised the policy. The current Government has also been quite active and liberalised the policy significantly within the last 2 years. However, liberalisation at each stage has been well guarded and though one may find that there are still some restrictions, under the given economic situation of the country and the globe at large, personally I feel some of the restrictions and regulations are necessary in the interest of the nation.
As for my personal experience, I have first hand witnessed the initiation and then the journey of FDI in this country. It has given me the advantage of knowing and understanding each stage of liberalisation. I have had the chance to follow why a certain sector was so heavily guarded and why certain sectors have slowly and gradually been liberalised together with the thought process for each change. All of this has made my journey as a lawyer very exciting.
You have been ranked by Chambers and Partners and IFLR1000 as a leading lawyer for M&A in India. Could you tell our readers more about what this practice entails, for anyone who may be interested in taking it up?
As stated earlier M&A is an interesting field of Law and one needs to have an overall 360 degrees view and knowledge of the various direct and ancillary Laws involved. For instance, in case of acquisition of a listed company by another listed company one needs to analyse the applicable provisions of the Companies Act, SEBI Takeover Regulations, Insider Trading Regulations, Listing Regulations, FDI Policy (in case there is a significant foreign shareholder) Competition Act, Income Tax Act, Stamp Act and in the event the target company is engaged in any specific sector (viz Banking, Insurance) then those specific statutes also need to be studied. Along with all of this, there is also always a complex grid of transaction documents to be drafted or reviewed. All of this needs proper synchronization amongst various service providers to ensure that both parties to the deal eventually get what they have bargained for.
You founded a law firm that is doing very well today. What challenges do you think someone who wishes to start a firm or independent practice is likely to face? What would you advise them to do to mitigate such circumstances?
The challenges faced by me when I started this law firm in November 1999 are different then what are faced by start-ups today. During 1990s, in a year only two or three new firms were registered or formed, while currently there are almost twelve to thirteen new law firms coming up each year. During 1990s, most founders /partners would usually have 10 to 15 years experience before starting their own firm; but of late I have seen that there are some of the law firm's with partners having 5 to 7 years of experience. Some of the young law firms start out on the promise or assurance of a handful of clients and that is exactly where these law firms should be cautious, in as much as one cannot start the law firm on the strength of 4-5 clients promising some business. Also all clients at the end of the day expect quality work and at no cost should that be compromised on due to inexperience or the lack of a team.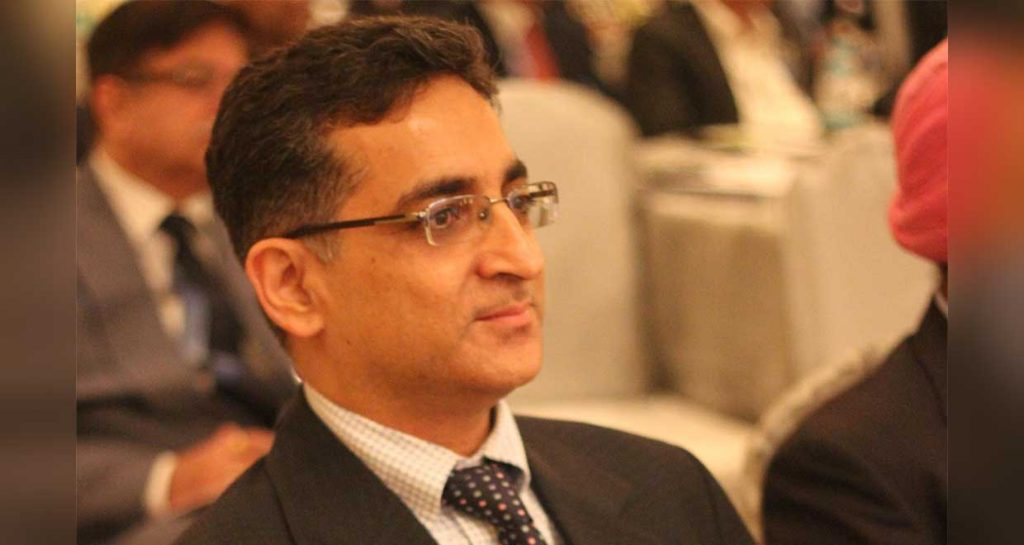 Rajani Associates has consistently been ranked at the top in dealing with Asia-Pacific M&A. Has there been a specific push towards this sector and how have you remained the best?
We are thankful that we continue to be ranked in the top in dealing with Asia-Pacific M&A. There is no specific push towards this sector. It is just that our work speaks for itself backed by the good wishes and recommendations of our clients and occasionally the counter parties in a transaction.
As Managing Partner of the firm, what is an average day at work like? We would love to hear about the day-to-day responsibilities that need to be handled by someone in your position.
I am usually in the office by 9:30 -9:45 a.m. and leave around 10:00 p.m., which is nearly 12 hours in the office. Though the Managing Partner, I still enjoy hands on work in any transaction, more particularly transactions that involve conceptualisation and structuring (whether Corporate or Litigation) and at times negotiations. During the day, in addition to working on some transactions, I also need to devote time to meet clients as well as discuss office related issues with the partners and occasionally also spend time with some associates. All of this goes towards grooming budding lawyers that are the future. No doubt there is a support staff, but there are occasions when some decisions do need my intervention. In addition to all this I enjoy speaking at Seminars (which requires me to spend more time reading and updating). And above all is the updates in Law. I spend my weekends reading the latest in Law, be it judgements or reforms in statutes or policies.
What advice do you have for fresh graduates who are entering law firms as an associate? What can they be expected to be judged on?
As I stated earlier, my advice to the fresh graduates is that they must spend at least the first two – three years in pursuing a litigation practice and amongst other substantial statutes they must read and understand Transfer Property Act, Sale of Goods Act, Trust Act etc. These mother Acts form the basic foundation of knowledge which sadly most of the young generation of lawyers are choosing to skip in the lure of directly studying and practicing the specialised statutes. Specialised statutes are very important but without the basic knowledge of substantial statues, young lawyers will find interpretation and drafting a legally enforceable document a bit challenging.
Finally, what is your parting message for our readers?
Unlike some of the other professions (Medical, Engineering, MBA) that have a high entry barrier requiring extensive hard work even before graduation, the legal profession has fewer entry barriers. Challenges for lawyers begin after they pass Law. The statutes keep changing from time to time, new judgements keep updating interpretations from time to time and more importantly one's own ability to interpret Law develops from time to time. A lawyer is required to read and update himself or herself on a daily basis and throughout his or her professional career. A lawyer must have the passion for reading and must be open for different views or interpretations.