Interviews
PRITISH SAHOO, LAWYER (LEGAL AND REGULATORY) AT VIACOM18 MEDIA PVT LTD, SHARES HIS EXPERIENCE WORKING AS A COMMERCIAL LAWYER, HIS INTEREST IN IP & TECHNOLOGY, AND HIS ADVICE TO LAW STUDENTS AND YOUNG LAWYERS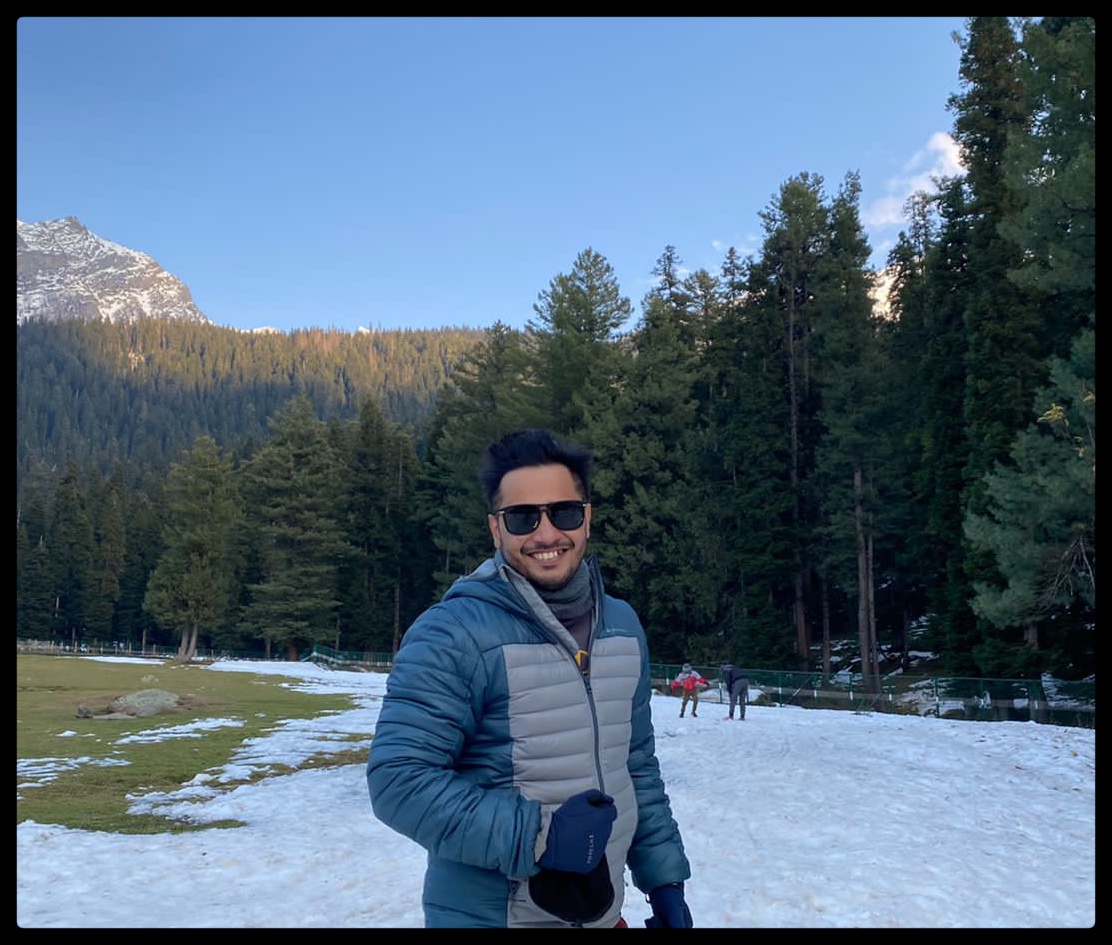 This interview has been published by Maaz Akhtar Hashmi and The SuperLawyer Team. The Interview was taken by Priyanka Cholera.
---
Having studied law at KIIT University, you established a keen interest in Intellectual Property Rights (IPR) and corporate law, what drew you towards IP and Technology?
I was always expected to go into the conventional fields of engineering or medicine. But the zeal of writing and my interest in policies governing the nation drew my initial interests towards the field of law. Further, during my law school days, having my background as a science student attracted my interest in the field of IP and technology – which is an ever-emerging field that draws a lot of curiosity among the young and old minds alike.
During your graduation, you also were an Offshore Research Assistant for Cobalt Business Counsel PC. Could you explain how you stumbled upon this opportunity and the roles and responsibilities you undertook during your tenure?
Cobalt Business Counsel is a Canadian legal processing firm, which was introduced to me by one of my seniors at the law college. Being offshore research assistants – we are expected to research Canadian case laws and make summary reports. Additionally, we also handled contract extraction to create clause banks for the team. The engagement at Cobalt was particularly important since it gave me first-hand knowledge of working with lawyers outside of India. This job also gave us the much-required financial independence while still studying in college.
You joined the offices of Wadia Ghandy & Co., one of the country's premier law firms, immediately after law school. How has that experience shaped you and contributed to your interest in the field of media & entertainment laws?
I got selected for Wadia Ghandy & Co. during my college placements, wherein initially I worked in the banking and finance team and then in the general corporate team. While being at the firm, I got a few assignments on the media domain, which is where my interest grew in the field of media and entertainment, and that's when I decided to specialize in that subject.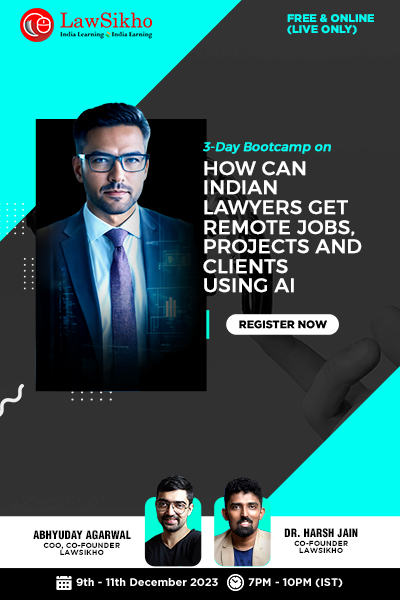 You joined the postgraduate program at NALSAR, where you specialized in media laws. Can you tell our readers the importance of work experience before choosing an area of specialization?
I completed the post-graduation in Media Laws from NALSAR while I was working with the law firm. This was particularly important since I had already worked on a few assignments. This is when I decided to specialize and enhance my learnings in the field of media, which ultimately opened better opportunities for me in the M&E industry.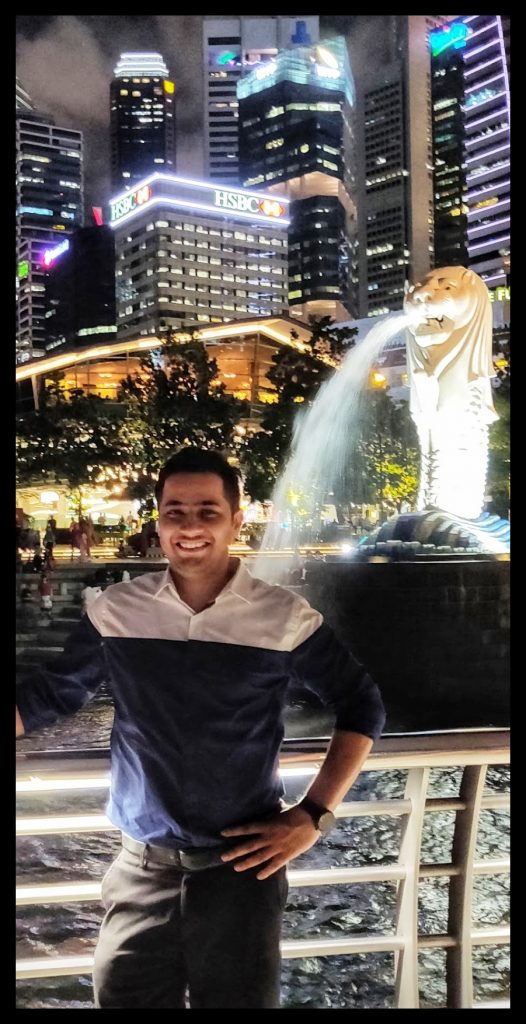 You started working as a Senior Legal Executive with Shemaroo Entertainment Limited. Could you share your experiences working with a leading Indian media and entertainment industry?
The transition from a corporate lawyer at a law firm to being an in-house lawyer at a media company was particularly interesting. Being an in-house counsel has its fair share of advantages since the work was not limited to advising on the legal side of a particular deal. It is expected to understand both the legal as well as the business aspects in a more detailed manner and provide informed advice to the benefit of the company. At Shemaroo – I got the first-hand knowledge to know the distribution business of a prominent media company which further honed my skills as an in-house media counsel.
You went ahead to work with BBC Studios as their lawyer for Business and Legal Affairs (Asia). Would you like to recall your interesting role working with arguably one of the biggest media broadcasting companies in the world?
I was the sole legal counsel for the BBC Studios for their business in India, and working therein was an overwhelming experience. At the BBC – my team was based out of Singapore & London, which gave me the opportunity to work with lawyers around the globe. This role gave me insight into what it takes to be an in-house lawyer on a truly global scale while adjusting to different cultural ethics and time differences. I was also fortunate to find some great mentors while working therein and whose advise, and experience have further ushered my skills and expertise in the media and entertainment domain.
After your brief stint with BBC, you joined Viacom18 Media Private Limited in their legal team. What responsibilities do you shoulder being part of the aforementioned team?
At Viacom18, my role primarily requires me to handle agreements for its flagship entertainment channel 'Colors'. A general day revolves around drafting and negotiating various types of agreements, including but not limited to production agreements, agreements with various artists/talents, agreements with music labels, content acquisitions, and syndication agreements, amongst others. Being a part of the legal team of a major broadcaster provides for a wider opportunity to understand the nuances of the ever-changing media landscape in the country while working for some very exciting big-ticket deals.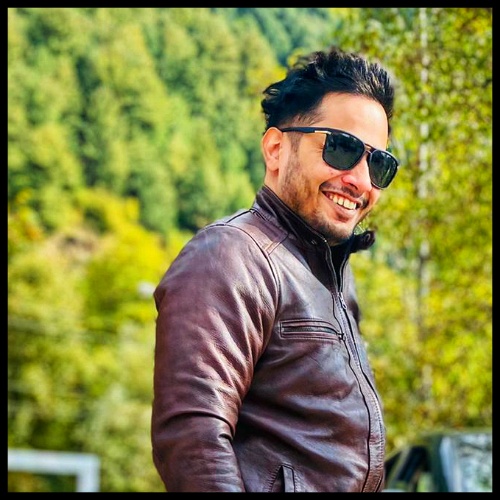 The newly implemented IT Rules introduced by the government lay down a three-tier regulatory mechanism for the OTT platforms. How do you foresee the present rules will affect the media & entertainment industry?
OTT platforms have become increasingly popular in our country, especially during the pandemic. Unlike the laws regulating the traditional media, no specific laws are regulating the content available on these digital platforms, save and except for certain sections under the Information Technology Act, 2000. While most of the platforms had signed a self-regulatory code, the Ministry of Information and Broadcasting enacted the Intermediary Guidelines and Digital Media Ethics Codes, Rules,2021. These rules make it imperative for the platforms to self-classify the content and to set up a 3-tier grievance redressal mechanism. With the unprecedented growth of the OTT platforms in the country, regulations were always expected to come out. And I believe that the regulations will also assist in streamlining the content that is being made available on the digital platforms and bring about some or little level playing field vis-à-vis the traditional television/film industry.
Your LinkedIn bio reads that "you are an experienced negotiator who thrives on applying the law to negotiate and close a deal keeping in mind the best interests of a client." Can you share with us any professional anecdotes where you had a similar takeaway?
I believe one of the most important soft skills that are essential for any corporate lawyer is to excel in is the art of contractual negotiation. And this applies to all fields and industries alike. And as a business and legal counsel – it is more than imperative to understand the exact needs of a particular deal and to be a business enabler. An in-house counsel is expected to provide informed advice to the business teams while mitigating the legal exposure of the Company.
What advice would you have for law students & young lawyers who want to pursue a career in media law?
Indisputably, a career specializing in the M&E field is an exciting choice, given its visual appeal. It does give a sense of genuine satisfaction to see the project that you were working upon, coming live on the big screen, and seeing your name in the credits roll. However, having said that – students and young lawyers need to be mindful of the fact that the opportunities in the M&E industry are limited in comparison to other sectors. Hence, they should keep their options open, especially when they are just starting. I strongly believe that one should try a few different avenues and fields of law – before finding his/her "Ikigai" and then excelling at it with full force. Nonetheless, the entertainment industry has undergone a paradigm shift in recent times with the penetration of the internet to the masses and the ever-increasing popularity of digital platforms. Hence, it's safe to suggest that there cannot be a better and more exciting time to be an entertainment counsel.
---
Get in touch with: