Priya Dixit graduated from ILS Law College, Pune in 2011. During law school, she interned at modest law firms and with independent practitioners in order to ensure maximum learning in diverse subjects of law. Soon after graduation, she joined Johnson and Johnson as a Legal Trainee and after 18 months of hard work, she was promoted to the ranks of Assistant Counsel – Legal.
In this interview she talks about:
Studying at ILS Law College, Pune
Being an in-house counsel
Recruitment and work experience at Johnson & Johnson
Our readers consist of law aspirants, law students and young lawyers. How will you introduce yourself to them?
I am an in-house counsel for Johnson & Johnson Pvt. Ltd. (J&J) since 2011. I graduated from ILS, Pune and went on to join my current company as a Legal Trainee. I was fortunate to be the first legal trainee globally to join J&J, as it does not recruit law graduates straight out of college. Since then there has been no looking back and the learning curve has been very steep for me.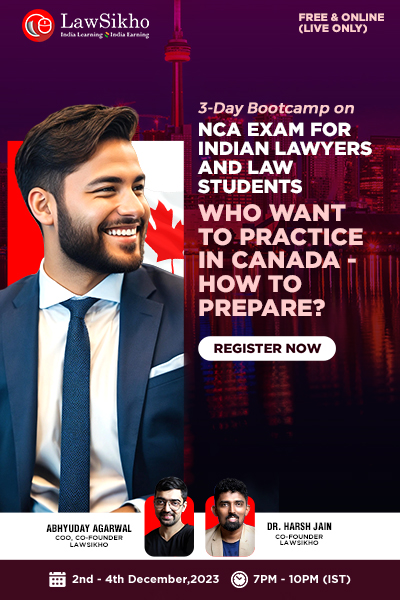 Tell us a bit about your educational background. Do you have lawyers in your family?
After High School, I opted to pursue my higher secondary studies in commerce. Interestingly, almost my entire family has an engineering background. However, my grandfather was a lawyer and his extensive library always fascinated me. After my grandfather, I am the first lawyer in my family.
What motivated you to choose law as a career?
Fortunately, my parents have always been extremely supportive of the choices I have made so far. My interest in law developed over the years while visiting my grandfather during summer vacations and observing him counsel his clients with such ease and candour. The fact that people came to him with their problems and he could provide them with a solution is what fascinated me.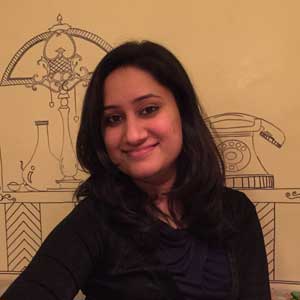 How did you get through to ILS Law School, Pune?
The admission to ILS is on the basis of your 12th grade score. ILS does not have the requirement of an entrance exam .As I enjoyed studying commerce subjects, scoring well in higher secondary was not difficult. This is how I got through ILS Law College, Pune.
Which subjects did you enjoy during your qualifying degree? What about co-curricular activities?
After commercial laws, contracts and law of evidence, I enjoyed family law the most! The complexity of family law with each religion specific provision intrigued me.
Co-curricular activities consisted of the moot courts, research work, competitions and diplomas. For law students reading this post, don't fret yourself on achieving a long list of co-curricular activities. Involve yourself in co-curricular activities which are of interest to you, that should provide as a good foundation.
Tell us about the places you have interned at. Did you plan your internships throughout law school?
To be very frank I don't have a long list of prestigious internships to boast about. My internships were spread across modest firms and independent practitioners. The basic idea was to ensure maximum learning experience in diverse subjects of law as I was pretty sure about pursuing corporate law in the long run. Therefore the internships around Human Rights, Laws of Evidence, and Intellectual Property, coupled with court assistance experience gave me valuable learning skills and confidence for post qualification work.
Soon after graduation, you joined Johnson & Johnson as a Law Trainee and currently work as an Assistant Counsel-Legal there. How did your appointment take place? How did your promotions happen?
The year of my graduation, I was not a part of the group which was selected for campus placements. (Looking back I consider that as fortunate as I was not quite ready to apply and join law firms). After the euphoria of getting my law degree wore off, I applied to a few corporates as well as law firms. During this time I applied for an opening in my current Company (through an online portal) and my Resume was shortlisted for a telephonic interview. After cracking the telephonic interview which was mostly to assess my legal knowledge, I was called for two rounds of personal interview in Mumbai. The personal interviews were conducted by the HR head and the Legal Head. The personal interviews were mostly to assess my confidence and inquisitiveness to learn. The interviewers later told me that what impressed them was the fact that I demonstrated knowledge about the operations of the Company and was aware of its many brands (apart from the Johnson's Baby Range)
As the Company did not have a Campus Recruitment Program for law graduates, I was hired as a Trainee to assess if I could fit in the team and developed as a resource. After an exhaustive training of 18 months I was confirmed and ended up being a part of a great team which comprises of some of the best legal experts in the industry.
On the basis of the feedback I have received from my seniors and peers in the organisation, I have been promoted twice in the last 3 years on the basis of my strong business partnering skills and energy levels demonstrated,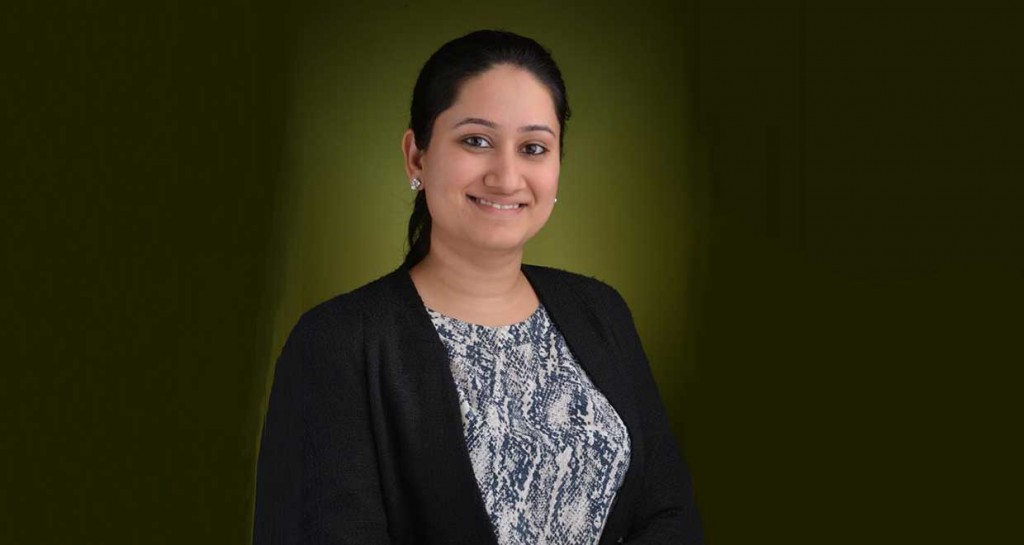 What do you think were the biggest hurdles and challenges in the early days of your career? How did you deal with them?
As a law graduate the most crucial aspect was understanding the business operations. Stating what the law says is only one part of the bigger puzzle. However, I soon realized that complete understanding of the entire puzzle is important in order to foresee the legal challenges which can arise while drafting a contract or advising the business on their next big project.
I always made sure that I have a clear understanding of the issue before giving any advice. The key is to ask as many questions as possible when in doubt. It goes without saying that as a lawyer you should be aware of the applicable law. Over and above that, know the business, understand the issue, look at it from all possible perspectives and then provide legal advice.
Tell us about the nature of work you're entrusted with and what a typical day is like. What is the most challenging aspect of your job?
In my current profile I am entrusted with compliances around Drugs and Cosmetics Laws, Food Laws, Packaged Commodity Laws, Advertising Regulations, Competition Laws, IPR, Employment laws. etc. In addition to these, on an ad hoc basis, I also advise the business on Real Estate laws, Local Pollution and Environmental laws etc. In addition to the advisory profile I also handle the Litigation portfolio for the Consumer Division of J&J.
I feel the most challenging aspect of my job is the expectation of instant advice. When you have a strong business connect and network within the Organisation, people just walk upto you for "quick" advice. This requires that I keep myself abreast with the amendments and constantly upscale my legal knowledge across various fields.
What amount of legal work is there? What have been your failures and successes?
There is varied work in the organisation. The variety drives away monotony and keeps me on my toes. There are regular internal trainings and presentations which keep my public speaking skills polished. (So I do not miss out on the feel of a Courtroom appearance!)
Speaking of successes first, I feel my biggest success was when my Manager showed the confidence in me to brief a leading Senior Counsel, by myself, for an important matter in the High Court. Apart from this I have had the opportunity to handle some really complex litigations and crucial company projects. In addition to this I cherish the moment when I was awarded for my work at an Asia Pacific level.
The learning experience, as I like to call it, were the 8 months in my career where I had to step up to handle my current profile along with the indirect tax profile.. Having no prior experience in tax laws Initially struggled at understanding the taxation concepts as well as the litigation involved. It led to certain delays and I found it difficult to prioritise work. However since then there has been no looking back and the experience taught me time management as well as performing under pressure.
What are the primary professional ethics you follow while at work? How do you deal with mistakes or errors?
Johnson & Johnson has a strong value based ethical culture. The transparency and paramount importance given to doing the right thing ensures we are not faced with any ethical conflicts and are able to work with a strong sense of passion and integrity.  As my seniors tell me, there is no mistake which cannot be corrected. On a personal front, I ensure high stake matters are reviewed by seniors and advice is not given based on incomplete knowledge.
There is a phenomenal obsession amongst law students with maintaining a very high CGPA. How important according to you is this in securing a job?
Good grades sit on your resume all your life and they are the first measure to assess you as a student / potential employee. However, I feel a more rounded personality is the need of the hour and not just a high CGPA. The plus side with Law Schools is that you get to intern early on and have the opportunity to prove your mettle. So the focus for law students should be a fair mix of giving importance to grades as well as gaining practical exposure as much as they can.
Does Johnson and Johnson take interns? Please tell our readers about the process for same.
We do not have an Internship Program for law graduates. However, given the scale of legal work involved I will definitely recommend the option of initiating a summer internship program in my company.
It is believed that the work of an in-house counsel is restricted compared to that of a law firm lawyer but the latter has less (or no) work-life balance. Do you think this is true?
I feel the in house work is mostly structured and with a little planning, work-life balance is achievable. In law firm practice, as I understand from my peers, as the day is divided between courts appearances and office work as well as research work, the work life balance maybe difficult to achieve. However, students starting off their career should give more importance to the quality of work in the initial years and learning the nuances of the trade. Work-life balance can be eventually worked out.
Where do you see yourself five years from now? Would you consider going for an LL.M. abroad?
I see myself gaining more exposure and growth in the industry. To steepen my learning curve is my highest priority. An LL.M does sound very attractive for qualitative addition of a qualification after a modest amount of work experience. However, many other aspects need to be considered before opting for a foreign degree. I have still not made up my mind about it.
What would be your parting message to law students?
There is no fixed formula for success. So don't lose heart if you did not get through to the National Schools or bag the best internships or get a PPO. Just make sure that whatever you choose to pursue, you do it to the best of your ability. Nobody expects you to be an authority on each and every aspect of law. Know your flair and know it damn well. This achieved, the right attitude coupled with never ending curiosity and patience should always work in your favour!
Also for students pursuing law in Pune, do not miss out on Barman's pitcher and some delicious food at Arthur's Theme!