Priyanka Sinha graduated with a B.L.S.LL.B. degree from ILS Law College in 2013. As a law student she has been quite active and participated in many parliamentary debates, moot court competitions, MUNs and conferences. She has also won Best Speaker and Best Memorial awards in few of these competitions. She also has multiple publications to her name. She has been working with Voltas Ltd., as a Legal Executive since after her graduation. We have taken this opportunity to ask her about the several decisive moments in her career amongst other things including:
Importance of co-curricular activities and internships
Research papers
Recruitment and work at Voltas Ltd.
How did you decide to study law? Did you have lawyers in your family?
My decision to study law was quite impulsive to be honest. I had once heard my father say that these days law as a career is quite prospective. Still trying to figure out what he meant by that; but I would not regret the decision whatsoever.
I am the 1st generation lawyer in my family. It depends on which stream of the profession you want to venture. As you can see, I am answering this interview without having any lawyers in my family; which I believe stands testament to the fact that you really do not need a family base if you wish to enter the corporate world. In the litigation sphere, I have heard it helps, although I do not have any personal account to share in that regard.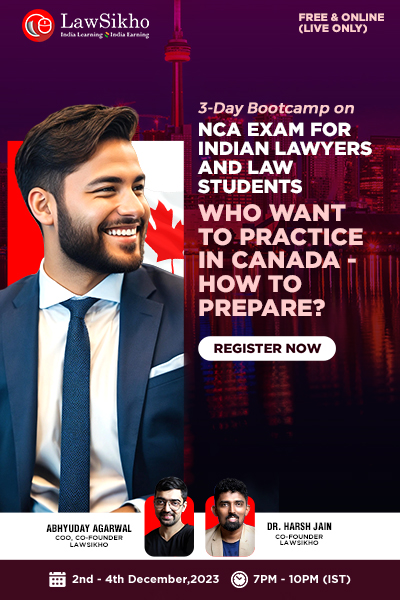 How did you fare in your academics at ILS Law College, Pune? What are your thoughts on CGPA and co-curricular activities?
I was always quite a research oriented student and I love to read. (Yes, the law books as well). So it would be fair to say that I was a decent performer in my college. A great CGPA certainly helps you to crack the seat for an interview, but to transform that to a job offer, it all depends on your understanding of the subject.
If you are one of those stage frightened students, then these activities tend to push you out from your zone and challenge your limits. Otherwise, these activities certainly impart that extra perspective to add to your knowledge base and understanding of the legal industry as a whole.
Having won best speaker at a few moots, what would be your one advice to budding mooters?
Just be confident in whatever you wish to state before the judges. That is all that helps once you are inside the courtroom. Prior to that, I feel if you have done your research properly, it should not be much of a problem.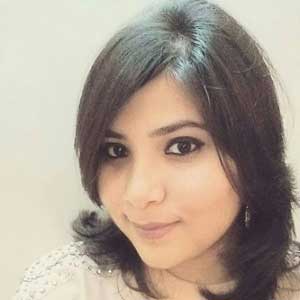 Can you give us a few tips to ace the art of paper writing?
During my internship days, if I did relevant research on any subject matter I used to pen down my thoughts. Even if not for publication, a write up on any subject matter helps you at any point of time.
You have to be articulate and know the exact problem that your paper is trying to resolve. I always tried to provide a solution via my research papers. Doing a sporadic research and accumulating data isn't what a great paper should contain. Infact a good piece of writing must contain a solution to an intricate problem.
You have been working with Voltas Ltd., as a Legal Executive since after your graduation. Tell us a little about your work profile and the responsibilities you have been entrusted with.
Being a Tata Group Company it has a distinct style of working and believes in recruiting people who have an appetite for learning.  As a prospective employee you can't be choosy and must take up every opportunity that comes your way and in due course develop an interest and start working towards that.
As an In house lawyer, I'm exposed to not only arbitration, general corporate & commercial law, Construction law, Engineering Contracts and policy matters but also substantial part of my work includes research and advisory.
Can you tell us about a few of the most challenging problems you have faced thus far? How do you manage the workload and your personal life?
As a fresher the biggest challenge that you face is to understand the commercial and technical aspects. It is easy to ignore the technical bit and restrict to the legality. However, it is necessary for a In-house commercial lawyer to understand the business methods with a lot of patience and bridge the gap between the growth of business and legal aspects.
I'm equipped enough to prioritize my work and passion for dance (Kathak) and travelling.
I believe it is not about the hours you spend at work rather it is all about willingness, enthusiasm and a right set of people around you.
What do you think an intern should accomplish in the course of their internship to get a "callback"?
Enthusiasm, eagerness to learn, diligence and punctuality-these are few of the essential traits that an intern must possess. For a call back, things may be different, but the aforesaid qualities generally are well appreciated by the superiors.
What would be the one misconception you'd say you'd always held about real life legal work till the time you were an intern but changed once you started working as a lawyer?
As an intern it was all about assisting somebody in drafting or carrying out research work but now as a lawyer it involves taking independent decision, work with minimal assistance and research coupled with advisory.
If you could re-live your 5 years in Law school, is there something you would do differently? Where do you see yourself ten years down the line?
No. I am quite content with the 5 years I had spent at my alma mater. I would love to go back and relive the same life again.
I love the work that I am currently doing. I would definitely consider myself to be immensely lucky as I can boast of a job which satisfies me. Consequently, I would want to establish myself as a name in the world of Arbitration.
Lastly, what would be your message for our readers?
Just find meaning in whatever you do. Life is short, do not waste your time in something which you do not enjoy or feel content while doing it. As Steve Jobs once famously asked, "If today would have been your last day, would you have been doing what you are doing now?" If the answer is in the affirmative, well done, you are successful already.
All the best!