Prof. Faizan Mustafa graduated from Aligarh Muslim University in History and Law. Thereafter, he pursued his doctoral research in Intellectual Property Law. He is currently the Vice Chancellor of NALSAR University of Law, Hyderabad, he was also the Founding Director of KIIT School of Law and National Law University Odisha, Cuttack.
He was also consulted in the drafting of Eritrean Constitution and Asian Human Rights Charter of Asian Human Rights Commission, Hong Kong. As a keen researcher and avid academician, Dr. Mustafa has authored several books and has about hundred national and International papers to his credit. Supreme Court of India has also quoted his article in its decision on the right to die. He has worked in unexplored areas like Copyright Law, HIV Law, Art.356, Strict Liability Law, Freedom of Information Law, Religious Conversion Laws, etc.
We requested him to share his views on:
His illustrious experience
Life in academia
Being a prolific author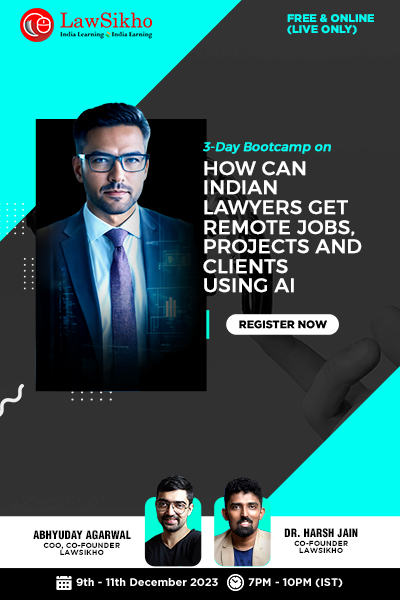 How did you decide to opt for the field of law?
I was admitted in Allahabad University in 1982. My elder sister was doing her M.A. (History) and I used to read her History books and developed interest in History. Aligarh Muslim University's academic session was delayed and therefore I got enrolled at Allahabad University. When I came for Durga Puja holidays, I received a call letter from AMU and since it was my desire to study History under Prof. Irfan Habib, I left Allahabad University and joined Aligarh Muslim University. I enjoyed my graduation in History at AMU and was taught by some of the best historians such as Prof. Athar Ali, Prof. Shireen Moosvi, Prof. M.A. Alvi, Prof. A.J. Qaiser, Prof. I.A.Khan, among others. Due to my interest in debating and having studied History quite well, I opted for Law and I thoroughly enjoyed my legal education at AMU Law Faculty. This University was the best place after Campus Law Centre, Delhi to study law at that point of time. The departmental politics in History Department was another contributing factor for me to leave the discipline which was my first love.
Do you feel that the legal profession has significantly changed from the time when you decided to study law?
I agree that legal profession has significantly changed from the time when I studied law. At that point of time most people did not do law out of choice as engineering and medicine were the prized courses. But the kind of diversity I had in my class was great as I had some B.Tech graduates and Post-Graduates of various subjects in sciences and humanities in my class. We had one M.B.B.S. graduate as well. The establishment of National Law School, Bangalore and other National Law Schools brought in a paradigm shift and law is today a very prestigious course. We attract very bright youngsters and they have proved their worth. The demography of Law Schools and colleges has completely changed in last 25 years.
Which areas of the law fascinated you the most as a law student?
Law Department of AMU was established in 1891 and this department has given maximum number of Vice-Chancellors to National Law Universities. Prof. Madhava Menon, Founder Vice-Chancellor National Law School, Bangalore and West Bengal National University of Juridical Sciences, Kolkata himself studied and taught at AMU. Prior to my joining law, some leading teachers of the University had already moved out of Aligarh or had gone abroad such as Prof. S.Dayal, went to Panjab University, Prof. S.C. Agarwal and Mrs. Agarwal went to Pune University. Prof.Tahir Mahmood went to Delhi University. Prof. Mohd. Ghouse had gone to Ananthapur University and several other Professors including Prof. M.R.Zafar and Prof.Syed Khalid Rasheed had gone to Nigeria but we still had Prof. S. Misbha-ul-Hasan who had studied at Yale, Prof. V.S.Rekhi who subsequently became founder Vice-Chancellor of National Law Institute University, Bhopal, Prof. M.Z.Siddiqui, Prof. Ahmed Siddique, Prof. Mustafa Ali Khan and Dr. Musheer Alam, Prof. G.A.Khan etc. on the faculty.  All of them were great teachers and they have influenced me in a big way. Prof. M.Z.Siddiqui taught me for five years for LL.B., LL.M. and then guided my Ph.D. and proved to be a teacher, philosopher and friend in the true sense of the term. Prof. V.S.Rekhi was a great constitutional law teacher. Because of him I developed interest in this subject. Due to these teachers of great eminence, I developed interest in law particularly in criminal law and evidence. If you have a good teacher then learning becomes a fun activity and the teacher would help you in developing quest for clarity which would lead to good understanding of complicated legal problems. Law quickly became my second love.
What are the 3 most important tips that you would like to share with law students for consistently excelling in academics?
My three tips to students to consistently excel in academics are:
Develop interest in the subject you are doing
Read good text books and articles from the journals and finally
Never miss classes.
Why did you choose copyright law in particular as the subject for your Ph.D thesis?
Copyright was the 5th topic which I selected for my Ph.D. In 1980's IPR was not there as a subject in most law colleges and faculties including Aligarh. Even today as per Bar Council of India regulations on legal education, IPR is only an optional subject. India was blacklisted by U.S. under Super 301 and this controversy about our IPR regime was responsible for choosing copyright law as a subject of my research. Moreover the country has just initiated a debate on the reforms which are to be brought in the Copyright Act of 1957. I believe that in addition to personal interest in choosing a Ph.D. topic, we should also think of its current relevance for the country.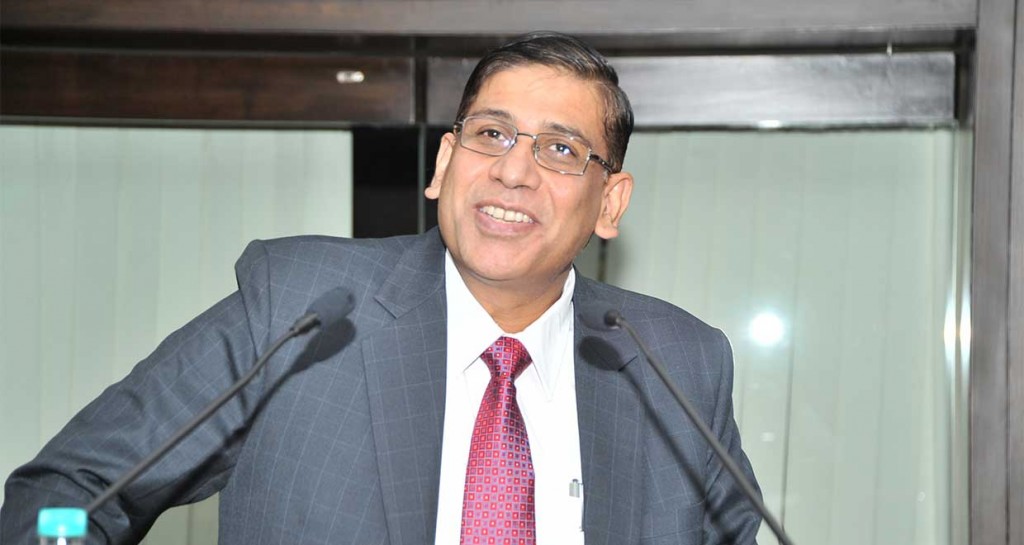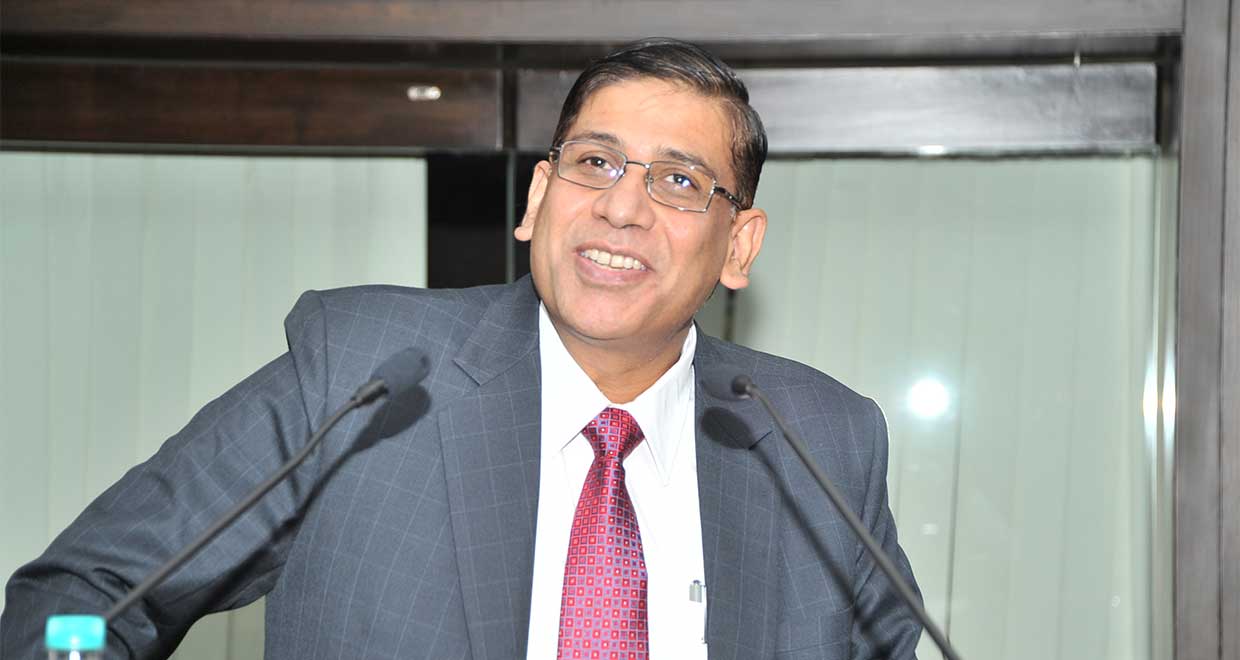 What role do legal researchers and academics play in the Indian legal system?
Legal researchers and academics are not considered important stakeholders in our legal system. We have not yet appointed any professor of law as the Judge of the Supreme Court even though Art.124 of the Constitution explicitly talks about the appointment of an eminent jurist as Judge of the Supreme Court. The establishment of Law Schools and the involvement of Chief Justice of India as their Visitor and Chief Justices of High Court as their Chancellors has opened up avenues of dialogue between academics and judges and I am sure that this would help them to learn from each other.
Tell us about your Diploma in International and Comparative Human Rights from International Institute of Human Rights, Strasbourg, France.
The Strasbourg Course in International and Comparative Human Rights was an intensive course and had several processes of evaluation including a Moot Court in which you are given a problem to argue before European Court of Human Rights at Strasbourg. The course had good input of practical issues and helped me in understanding human rights problems. Human Rights was also not there as a subject in most law colleges including Aligarh. I introduced this subject at AMU Law Faculty.
How did you decide to go into academics?
I was persuaded to join teaching by my Dean Prof. M.Z.Siddiqui as per the tradition of the University to recruit Gold Medallists. I had qualified IAS Prelims but he asked me not to write Mains exam. I was appointed within one month of my completing LL.M. and since I had seen some of the best law teachers, I tried to emulate them and started enjoying teaching. My advice to law students who want to join academia is that the amount of autonomy which you get as a teacher you cannot get in any other field.  Nobody is your boss and nobody writes your confidential appraisal reports.
When would you say that an academician is successful?
A teacher is successful if he is able to ignite fire in the minds of students. A law teacher would be considered successful if he has taught his students how to find law. He is not supposed to tell them what is Law. The goal of a legal academician should be to produce competent and socially relevant lawyers. Today anyone who is appointed as an Assistant Professor in Law and he is good would surely end up as Vice-chancellor of some National Law University. Thus in appointing Assistant Professors I also consider how would they shape up as Vice-Chancellor.
You were involved in the drafting of the Eritrean Constitution and the Asian Human Rights Charter. What were the most intellectually stimulating aspects of this experience?
Eritrea came out as a country out of partition from Ethiopia. Ethiopia was never colonized except Italian occupation of some parts of Eritrea for about five years. They had uninterrupted monarchy for about 3,000 years. They also had the experience of socialism prior to the drafting of the constitution.  I gave number of suggestions on the fundamental rights and the government-people relationship. Similarly, Asian Human Rights Charter was drafted in 1995 and legal luminaries like Justice V.R. Krishna Iyer were involved in its drafting. As a young law teacher I learned great deal during the consultation on the drafting of this Charter. Justice Iyer's presence and conversation with me are still fresh in my mind. I specifically recall sessions on Rights of Elderly and HIV patients which were indeed intellectually enriching.
How did you find time to produce so many scholarly articles?
(Dr. Mustafa has authored several books and have written approximately 100 national and international research papers on a large array of subjects pertaining to Information Law, Religious Conversion, HIV, the Right to Die, mandatory death sentence, etc. His article was also quoted by the Supreme Court in its decision on the Right to Die.)
I do not think I have written anything substantial. In fact I feel bad when I read my own writings. The only consolation which I get is that I tried to study areas of contemporary relevance. I took up Right to Information Law in 1995 and wrote another book on this subject in 2003. Parliament enacted a law on RTI in 2005. Similarly I had written on HIV Law some two decades ago but the country is yet to have a law on this subject. I had written on mandatory death sentence many years ago but we continue to have laws which still provide for mandatory death sentence in spite of it being held unconstitutional by the Supreme Court way back in 1983.
I had also written something on recognizing domestic work as work two years ago. Supreme Court of India was shocked to note that the work performed by the housewives is not considered as productive work and house-wives are clubbed together with prostitutes and beggars. Ministry of Welfare tried to salvage the situation and came up with a proposal whereby housewife would be paid 15% of the salary of their husband. I again opposed this proposal because it reduces wife to the status of an employee. Fortunately nothing happened thereafter.
I have also been writing on the inconsistency in the decision of the Supreme Court on the commutation of death sentence. 'Right to Die' has been another area of my interest and continues to be relevant because new BJP government proposes to delete Sec.309 from IPC. If you have an idea which you want to communicate with others or initiate debate on an important issue you will feel compelled to write. I think teaching schedule has no relationship with one's writings as the maximum number of classes a Professor takes in a week is not more than twelve. Moreover, we have long winter and summer breaks. One can also take sabbatical to write books, etc.
Any time management tip for budding legal academics?
Time management is an individualistic trait. If a teacher writes even one paper a year, I think it is good enough. A good academic should spend lot of time in reading.
When would you say a legal academician is ready to start writing books?
One should write when one feels he must write.  From one's teaching one gets ideas for research and writing and therefore teaching and research go hand in hand. It is painful that good teaching is not given any importance in the selection committee of teachers. The focus is only on the number of publications. UGC should do something about it.
What, in your view, are the few most important skills that law students should strive to acquire in order to write research papers effectively?
I do not believe in teaching research methodology. I never taught this course. Research is like swimming and no amount of teaching can help you in learning it. You need to go in water and learn. Similarly you need to start writing, over the years you would improve your writing skills.
What have been the biggest challenges and impediments in building institutions?
(Dr. Mustafa is the founder Vice-Chancellor of National Law University, Orissa as well as the founder Director of KIIT Law School.)
I had a great time in Orissa and believe me I enjoyed every minute of my stay in Orissa. KIIT Law School is like second home to me and I feel more at ease in Bhubaneshwar than in Aligarh. Dr. Achyuta Samanta, Founder of KIIT University is a human being par excellence who believes in "art of giving". He has too much of positive energy. He is a living legend of our time. He has set up Asia's biggest tribal school with 25,000 students who are given education free of cost and the school takes care of their food and clothing. He gave me full freedom to set up a law school and I am sure in the years to come KIIT Law School would become a leading institution of legal education.
My challenge as founder Director was to create a space for KIIT Law School and I feel that KIIT Law School can be easily compared today with several National Law Schools. Establishing National Law University at Cuttack was my other significant assignment in Orissa and I got full support from the dynamic Chief Minister of Orissa. I continue to believe that NLUO was a unique experiment in terms of innovation in the curricula. My most effective strategy was to create ownership of NLUO amongst judges and lawyers of Orissa. We conducted first 3 admission tests and each year NLUO's admission test was rated as the best law admission test of the year.
Do you think the reputation that precedes NLU's far supersedes their actual quality?
There is some truth in it that with the establishment of National Law Schools the quality of law students has gone up but the quality of law teachers has gone down. But then it is the problem of all professional courses. We are not able to attract our brightest students to teaching. I feel the solution is to make B.A.LL.B. as the qualification for appointment as Assistant Professor. At NALSAR, I have succeeded in persuading some of our young graduates to join academia. Moreover I believe readymade teachers are not available anywhere. It is the duty of the Vice-Chancellor and other senior Professors to train youngsters. In the recruitment of Assistant Professors I always look at their potential and my ability to train the selected candidates in becoming a good teacher.
Does law school prepare its students adequately to face real life scenarios?
The Law School curricula may not be completely outdated. But it is certainly stressful. I am a firm believer of reducing academic stress. I also believe that the number of projects should be drastically reduced and the students should not be asked to do more than one project in a semester. Our curricula has not been made after receiving inputs from the industry. We need good Law School – Industry interface in preparing curricula. We should also accept the fact that classroom is not the only place of learning.
What do you have to say about top notch law schools being inaccessible to many owing to their fee structure?
Law schools are islands of excellence and should therefore just like IITs be directly funded by Ministry of Human Resource Development, Government of India. Due to the small number of students, the fee collection is very small and government has to give generous grants to these institutions to keep them functional.  If government agrees to liberally fund then the fees would be automatically reduced.
What steps should be taken to usher in greater uniformity in the quality of legal education in the country?
1085 odd law colleges are in pathetic state and there is an urgent need to bring them at par with National Law Universities. Admission to all law colleges should be based on CLAT. If this is not possible, CLAT would collapse. Vacant teaching positions should immediately be filled and National Law Schools as part of their CRC should be asked to adopt at least one law college every year and give training to their teachers and help them in building libraries.
Any thoughts on the current system in place to train the Indian judiciary and continuous legal education of lawyers?
I think we should quickly have Indian Judicial Service in place to attract bright youngsters. National Judicial Academy and State Judicial Academies are doing well to train our judges. Judicial training is different from judicial education. National Law School and Judicial Academy, Assam is a novel experiment where law school and judicial academy have been integrated. A closer relationship between Judicial Academies and Law Schools may help us in the long run. A programme for training lawyers was also initiated by Government of India and I think it was a welcome step.
NUJS and GNLU have introduced online courses that are receiving much attention and attracting professionals from various backgrounds. What are your thoughts on these?
Online education is the in-thing today and a country of our size badly needs it. We run number of courses in the proximate and online onsite mode (P.G. Diploma in Cyber Law, Media Law, Patent Law, International Humanitarian Law, Two-Year Master's Degree in Aviation Law and Air Transport Management (MALATM); Two-Year Master's Degree in Space and Telecommunication Laws (MSTL); One-Year Post-Graduate Diploma in Aviation Law and Air Transport Management (PGDALATM) and One-Year Post – Graduate Diploma in GIS & Remote Sensing Laws). We need to further strengthen these courses. We are going to launch some new courses as well.
As the current Vice Chancellor of NALSAR, how do you feel NALSAR can take a greater role in social engineering in India?
In my opinion in terms of academics, NALSAR is doing exceedingly well and is the best destination for legal education in the country. I had introduced number of academic reforms such as flexible choice-based credit policy, huge number of electives, diversified project scheme etc. We are indeed producing highly competent law graduates. If we can produce some socially relevant lawyers it would be good for the country. We are offering number of unique courses which help our students in appreciating social issues.
Do you feel that there should be an independent CLAT body?
There is an urgent need to bring structured reforms in CLAT and compel all Law colleges of the country to admit students only on the basis of CLAT scores.
What would be your message to those hard working law students who did not make it to a top NLU but want to excel in the profession?
None of the leading lawyers of the country went to top National Law Schools. In the long run it does not matter from which institution you got your degree; if one is hard working one would surely succeed in life. There is no short-cut to success. Those who are not admitted to top National Law Universities should not feel frustrated, they are no less than anybody as CLAT or for that matter any competitive examination is not a perfect measurement of one's merit and talent.