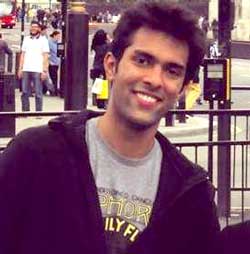 Punya Varma is a graduate of NLU Delhi's 2015 Batch. He has an enviable academic record and has an excellent series of internships done at top law firms. Having done the Vis Hong Kong moot twice, he has gained useful skills in commercial laws. He recently bagged a training contract from Linklaters. In this interview he takes the reader through the five phases of getting a training contract.
The process of getting a training contract
Her experience as an undergrad
Plans for the future
What prompted you to pursue law?
If I were to answer this question absolutely honestly, I did not know of the existence of magic circle law firms even until my second year. I was introduced to these firms when my friend was offered a Training Contract with Linklaters. It was then that I decided to apply for the same. Thus I got lucky with the course that my CV took. However I would suggest all law students to acquaint themselves with the backgrounds of these firms so that they can make an informed choice about joining them. It is very important to tailor your CV towards securing a Training Contract.
The firm prides its international stature and thus looks for people who can easily mix with people from different jurisdictions and work in such an environment. It is thus important to have international exposure on your CV. This may be in the form of an international moot, international publication and conference or simply an exchange program. This is the one thing you will find present in CV's of all students who have secured a Training Contract with a magic circle firm, apart from technical proficiency and commercial awareness which are a given.
While I have given more importance to mooting in my law school career, some students prefer to publish papers. There is no one fixed activity that must be given priority, however one must make sure that whichever activity one chooses, it gives them exposure to commercial law, helps them work as a team and develops one's personality holistically. It is not important that your grades be very high. People with relatively low grades have also managed to secure Training Contracts. A holistic personality, on the other hand, is very important in the application process. The firm can gauge whether the applicants really know their stuff or not.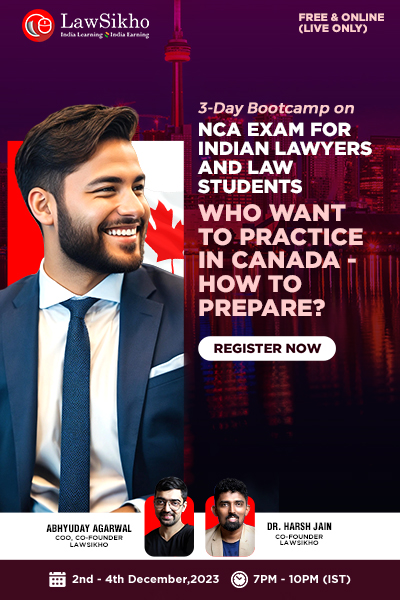 Did the Vis moot help in your preparation for the entire process?
The Vis moot was instrumental in piquing my interest for commercial law. I was a merits speaker and thus got the opportunity to delve in the legal issues of international transactions and learn and enjoy commercial law at its core. The knowledge of CISG (Convention on Contracts for the International Sale of Goods) I gained by doing two editions of this moot pushed me further towards wanting to work in the field of commercial disputes. This also functioned as a good showcase of the international exposure I had achieved especially having worked on the commercial side.
How did your internships contribute in your decision to do this?
While the Vis moot was instrumental in providing me with theoretical knowledge, it was the law firms I interned with that helped me understand the everyday working of commercial laws. Having interned at some firms in the country I wanted to try the same experience at the international level with the largest and most complex deals. Such an experience is only possible with magic circle firms.
What specific skills did you focus on in first three years of your law school life?
Research and writing are skills absolutely essential for a law graduate be it any area of law they wish to practice. It is very important that one develops these skills early on in the law school so as to utilize the different internships to their fullest. It is further important to keep up to date with the latest happenings and in general have an understanding of how things work in the commercial world.
Another important skill that I focused on was teamwork. The firm looks for applicants who know how to work and succeed as teams. This can be developed by taking part in team-based competitions or even simply by organizing events. Working in a team is a valuable learning experience that no one should miss out on.
What sources, materials, books or blogs did you rely on to crack commercial awareness?
Linklaters highly values commercial knowledge in an applicant. An applicant is expected to know how a commercial deal works and what the role of a law firm is while advising its clients. An applicant is also expected to know the general functioning of the market and the latest deals to have hit the market.
I relied mostly on a daily reading of the newspaper with special focus on the business section. Linklaters does not look for experts in commercial law; they only look for a basic level of awareness and a commercial approach to providing any legal advice.
List five things one can do in their third and fourth year of law school to drastically increase their chances of landing a training contract.
If you haven't already had some form of international exposure, now is the time to get that on your CV.
Do internships aimed at developing skills that would help you solve commercial disputes.
While high CGPA is not something the firm specifically looks for, it makes for a good impression if your CGPA is respectable. Thus now is the time to work on improving your CGPA as much as possible.
Before going for the Vac-Scheme, vac-schemers need to clear their concepts especially related to basics of commercial laws.
For those of you like me who are socially awkward, its time to learn to let go of that and learn to strike up conversations.
Can you please describe the application procedure for Linklaters India Internship Program and the subsequent Training Contract for the London office?
Applications for the Linklaters Indian Internship program are open for all students in the penultimate year of their law course. It is a three-step process starting with the completion of the application form. The application form requires the applicants to fill details of academic, extra-curricular and co-curricular activities undertaken. It also includes certain subjective questions, which need to be filled.
Linklaters then shortlists the best applications it receives in that year and asks the shortlisted applicants to complete an online Watson Glaser Test. This is the second step in the application process. A practice test can be found on http://www.pearsonvue.com/nphstr/wg_practice.pdf.
A further shortlist is done depending upon the cut-off that Linklaters decides and the shortlisted applicants are invited to Mumbai for the technical interview round.
The third step is the successful completion of the interview process. The Interview Day can be exhausting. It starts with an hour-long Watson Glaser Test followed by a three hour-long E-Tray exercise. It is then followed by an hour-long HR interview and an hour-long Partner interview. Linklaters then selects the best candidates among the shortlisted candidates and makes an offer of the Summer Vacation Scheme to them.
During the Vac-Scheme, each student is placed in two seats of their choice and is also expected to complete a written project. At the end of the Vac-Scheme, there is another hour-long Partner interview based on the written project. It is upon the completion of all the above steps successfully that the firm makes an offer of the Training Contract to the applicant.
The entire application process can also be found here: http://www.linklatersgraduates.co.uk/application-process
Did you face any particular difficulties or found anything particularly challenging while applying online?
The Linklaters application form is fairly clear and straightforward and the applicants should find no difficulty in understanding the instructions. Please do visit their graduate recruitment website for further guidance- http://www.linklatersgraduates.co.uk/
Are there any specific pointers to keep in mind while writing your CV on the law firm website during the application process?
The application form does not directly ask the applicants for their CV. It is upon the applicants to showcase the highlights of their CV within the subjective questions that the form asks them to complete. It is very important to bring out all the qualities that I mentioned earlier on through these questions so that you can show the firm that you are the correct fit for them. Please make sure that all parts of the questions are answered. The format in which the question is to be answered depends upon the question itself; hence it is imperative to understand the question clearly and to also understand what the firm expects from the applicant.
How did you prepare for the Online Aptitude Tests post your application?
The Watson Glaser Test is a fairly universal Aptitude Test and thus applicants can find practice tests online. I have already provided one such source in the above question and another source to be accessed is http://www.linklatersgraduates.co.uk/application-process/critical-thinking-test.
The Telephonic Interview/ video conferencing is the first level of shortlist for the Herbert Smith Freehills application procedure. How did you prepare for it?
The HSF process involves a telephonic interview, which lasts roughly twenty minutes. It is a basic HR test conducted by a member of their HR team. It involves simple HR questions like answering why you wish to join a foreign law firm, why you wish to relocate to London and why do you specifically wish to work with Herbert Smith Freehills. It is also a test of whether the applicant has basic proficiency in spoken English.
Are there any specific technical issues that you faced?
The telephonic interview isn't a very tough part of the HSF selection procedure. Make sure that you have read up on the firm and that you are in an area with sufficiently good connection and you're good to go.
The interview day can be quite nerve racking, did you take any particular steps to calm yourself?
I made sure that I had a good night's sleep before coming for the interview. It is very imperative that one has a clear head during the interview day as it is rather long and tiring. Prepare well and take a good night's rest before going for the interview day and it should go absolutely fine.
What was your strategy for the E-Tray exercise?
The E-Tray exercise is a simulation of an office work environment. The first 30 minutes are reserved for reading a package of information based on which you have to complete the exercise. The next two hours comprise responding to emails that arrive in your inbox. This involves a multitude of tasks and is essentially a race against time. At the end of the task an e-mail has to be typed with your conclusions for the Partner Interview.
This exercise is essentially a race against time and hence time management was on the top of my list while attempting it. It is a good idea to acquaint yourself with the working of the exercise before actually attempting it. A practice test can be found here: http://www.cubiksonline.com/Cubiks/Etray3/PracticeEtray/?clientID=93642980-3145-4DDE-A11C-AB99C1A6BB76&locale=en-GB.
Did you prepare extensively on Indian Corporate Laws?
The Interview does not require you to know Indian Corporate Law extensively. You must know your CV in and out and you also must have your basics in Contract Law, Property Law, and Competition Law etc very clear as the technical questions are also based on them. It is also helpful to know the basics of mergers and acquisitions and the various methods in which the same can be done. Any book, which provides the basics on this, can be referred to.
What newspapers/blogs/magazines would you recommend to stay prepared for the day?
Reading the business section of the newspaper on a daily basis and making a concerted effort to understand concepts that you don't in one go. A very important aspect that Linklaters tests the applicants on is their knowledge about the firm. It thus makes sense to completely scan the Linklaters website thoroughly before going for the interview. Important things to be noted from the website are the locations of their offices and the values that they subscribe to.
Did you prepare for some stock questions ahead of time for the HR Round?
It is very important to prepare basic HR questions before hand. While it is counterproductive to sound too rehearsed, it also doesn't make sense to go absolutely unprepared. Thus all applicants must have a general idea of what to say in the event of a particular question. These involve quoting instances from your life when you have depicted teamwork etc. and answering questions like "why London", "why Linklaters" etc. It usually helps if you work along with someone. I found it really helpful to work with my friend who had also been shortlisted for the interview and practiced the questions with him.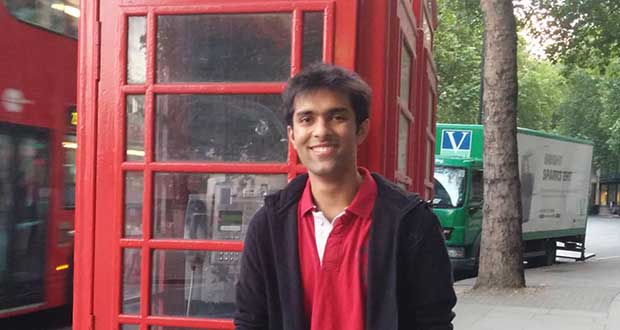 How did you prepare in the run up to your London Trip?
There is no specific preparation required for the Vac-Scheme. You should prepare for the trip like any trip to a foreign country. However the clothes you wear to the office need to be absolutely prim and proper. The dress code is formal and hence choices must be made accordingly. In an office environment, one's dressing sense speaks volumes about one's capabilities and hence the same must be kept in mind.
How was the social environment during the vacation scheme?
The Vac-Scheme usually has two socials per week wherein the firm takes out the vac-schemers for an activity and a dinner. It involves social interactions with Trainees, Associates and Partners at the firm. Since these socials form part of recruitment criteria it is advisable to make an extra effort to be social, to mix with people from different cultures and to ask questions. It may be something completely outside of one's comfort zone (me for instance), however it is an important criterion for selection and hence the effort must be made.
Describe a typical day as a Vacation Schemer?
A typical day for a vac-schemer started at 9:30 am and ended at 5:30 pm. It was usually filled with a lot of training sessions and departmental presentations. The rest of the time we were required to be at our seats finishing any work that may have been assigned to us by our Principals or Trainee Buddies. The Grad-Rec team assigns Trainee Buddies to each vac-schemer who helps the vac-schemer with any query that they may have. The day usually ended with a social or an activity in 'Silks'- the cafeteria named after the street in which Linklaters has its headquarters- Silk Street.
What in your opinion are the aspects that the firm is evaluating you on during a Vacation Scheme?
As vac-schemers we complete two seats during our Vac-Scheme wherein we are given work by our teams and ultimately our Principals provides a seat appraisal. The two seat appraisals are an important indicator to the firm of our working style and also tells them whether we are a right fit for the firm or not.
We are also assigned a research project on the first day and the same is to be completed within two weeks. The technical interview with the Partner is heavily based on the research project we submit hence it is important that we work hard on this. The interview itself is also assessed and can prove to be quite a grilling experience.
Apart from these, the Grad-Rec team also assesses our social skills during each social that we attend. Networking is of utmost importance to the firm and hence they only wish to hire people who can easily communicate with others and network for the firm.
What were your learnings while interacting with law students from different universities?
Interacting with students from different universities is always a fun exercise. You get to learn so many new things and learn to look at things from a different perspective. The vac-schemers are not necessarily from law schools and could simply be doing a course on classics. Once hired, they complete their conversion course in law and join as a Trainee.
The UK students are as professional and their approach to work is as methodical as the Indian students, however they tend to exceed the Indian students in their social skills. That also might be because they remain firmly in their comfort zones in terms of social interactions (since they have to majorly interact with other Indian students) while the Indian students have to break out of their comfort zones to make conversation with everyone.
What difference did you feel was there between your Vacation Scheme Interview and Training Contract Interview?
While the Vac-Scheme Interview is based upon the final E-mail to the partner at the end of the E-Tray exercise and the knowledge of the firm that you have attempted to gain, the Training Contract Interview is based on the research project and the actual experiences in Linklaters. Thus the latter is definitely more grilling and technical and seems more exhausting than the former.
What approach should a vacation schemer follow to get the best of out the entire experience?
I think the best approach any vac-schemer can follow to get the best out of the Vac-Scheme is to just flow with the entire process and to enjoy the process. Once selected for the vacation scheme, the firm changes track and instead pitches the firm to the vac-schemer as opposed to the other way round. Thus I would strongly advise all future vac-schemers to enjoy the process fully!