Rackhee graduated in law from Government Law College, Mumbai, in 2011. After a successful stint with Cyril Amarchand Mangaldas as Senior Associate, Rackhee discovered her passion for spiritual healing, and left a lucrative career in law to purse her calling. Rackhee Trust is a transformational coach and holistic healer who works with individuals, corporates, children and groups to facilitate breakthroughs in all areas of life. in 2016 she founded her independent venture, Ojas, which offers personal development, spiritual advancement and holistic well being workshops, coaching for private individuals as well as corporates, Reiki classes and one-on-one sessions all over the world.
In this interview we speak to her about:
Her time as Research Assistant at Harvard
Working for Cyril Amarchand Mangaldas
Pursuing a career in spiritual healing
What would you like to say to our readers in the manner of introduction?
We have become very accustomed to introducing ourselves in professional terms. Over the years, I have come to realise and experience and that each one of us is far more than just that job, just that role or just that career.
That said, I am simply a seeker. A seeker of the Self. One constantly discovering more about who I am, my purpose here and what life has to offer.We take up several roles to give us an identity and often lose ourselves in this role itself. My journey has been riddled with several such instances. One such milestone being my short stint of five years as a lawyer. Just as they say you can take a girl out of Bombay but can't take Bombay out of her, you can take me out of law but can't take law out of me. I cherish the wisdom and skills law gave me as I continue on my path to everlasting learning, seeking and inner work
What influenced you to do your undergraduate course in International Relations at Tufts University?
The need to take up an academically challenging subject that proves to be an asset in my career as a lawyer drove me to majoring in International Relationships during my undergraduate at Tufts University, Boston. Naïve and not realising that pure passion should drive these decisions, I allowed my mind to make a logical decision and yet thoroughly enjoyed my years there.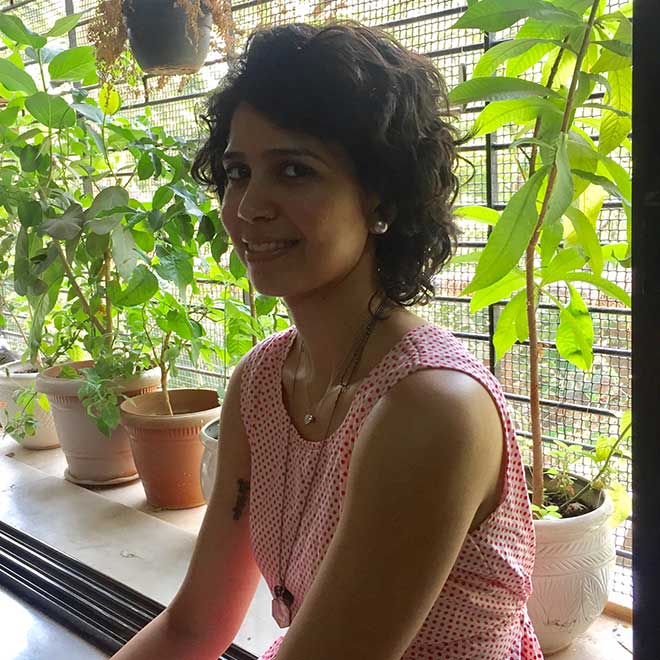 Tell us a bit about your time studying law at GLC, Mumbai. 
I was driven to make the most of my time as a law student and gain as much practical experience and exposure during this time. I worked my entire three years during my studentship at GLC, interning in several law firms. I realised even as early as then that this wouldn't be where I'd end up all the way at the end of my career but it seemed like the right thing to pursue in that moment.
Could you tell us about the internships you took up, and what you learnt from those experiences?
My internships were very varied and I am very grateful for that. I strongly urge students to take up diverse internships to explore the different opportunities the law has to offer. Often what we think to be our passion translates into something very different in reality. Getting first hand experience of all those aspects of the law that we know to be of interest or not to be of interest to us can be quite an eye-opener.
My internships ranged from litigation with a very small home office to a clerkship with a very respected justice of the Hon'ble Bombay High Court, followed by M&A, real estate and banking and finance experience across several prestigious law firms in the city.
What are the parameters that must be considered in deciding what the next step should be after graduation?
Given my experience both as a lawyer and law student struggling with a "decision paralysis" as you accurately term it, all I can say is follow your heart. We often make the wrong decision of choosing what is "safe", "logical", what will make zyx happy or proud of you. This may not be as easy at it seems because you may need to introspect a lot to really get in touch with what you're most passionate about or what your heart really wants. However, when you get in touch with your heart you will realise that you also get in touch with the mighty potential deep within you to make that possible.
The parameters to be considered once you graduate are really: (i) what really makes happy? (ii) for a moment if money didn't matter what would you be doing? (iii) are you choosing xyz role/job for the money/lifestyle/freedom/independence or something else? (iv) what is really driving your decision? (v) what else can you do to achieve happiness and also the money/lifestyle/independence/something else that you're looking for?
If you can answer these questions truthfully to yourself, you will have made the best decision for yourself. Trust that decision and follow through.
Could you share with us your experiences as a Research Assistant at Harvard's Center for Public Leadership?
It was a great experience working as an RA at Harvard's Centre for Public Leadership, if you like doing research. At this stage, I wasn't in touch with what I love doing most. The learning experience was wonderful and it definitely honed my research skills which come handy as a lawyer. I encourage all law students to take up as many opportunities to work on their research skills as possible. Not all law schools provide the environment to do so, GLC definitely did not. You may struggle as an intern/lawyer without knowing how best to research.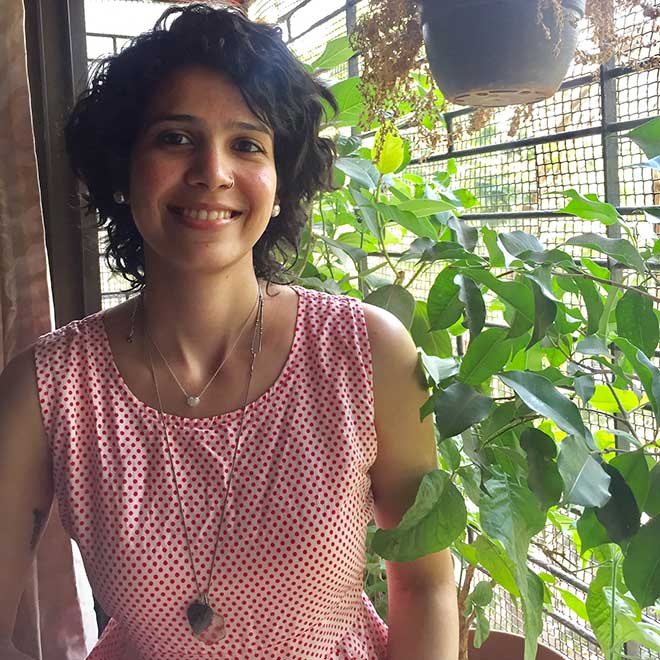 Tell us about your early professional experiences at Naik Paranjpe & Company.
This was quite natural for me as I was accustomed to working when this transition took place. In fact I had been working with Naik Paranjpe & Company for over a year before I graduated. The bonus was the associate pay when I did finally graduate! That's the only real transition.
From being a Senior Associate at Amarchand Mangaldas, what inspired you to take the leap in beginning your career as a transformational coach and holistic healer?
Honestly, doing what I currently do has always been my calling. Sometimes it takes many turns and twists to realise that you landed up where you started off and that is truly who you are. I have been a Reiki practitioner for over eighteen years and the foundation of who I am lies in my spiritual journey and practice which began at the very young age of three when I met my spiritual master and Guru, Swami Chidvilasananda. My life has been riddled with experiences where I have constantly sought the answer to several questions surrounding Who am I? What is my purpose in life, why am I really here? and so on. This introspection and constant questioning lead me on my spiritual journey which has eventually culminated in my following my heart and making a life out of it. Taking this so called leap came very naturally as the time was right and the opportunities simply presented themselves. Like I teach my students now, when you open yourself to the universe, everything simply flows as you are aligned with the flow itself.
What are the challenges and learning opportunities that you were faced with in establishing Ojas? 
The challenges I faced were self created obstacles. Obstacles of my own limiting beliefs and as I overcame them with the work I do I began realising the power of what I do itself. My obstacles presented me with the opportunity to overcome them for myself before I could be instrumental in others overcoming their obstacles. So be it in their career, personal life (relationships) or physical/mental/emotional health, I experienced that the answer lay deep within ourselves. In fact, the root of the problem too lies within, although often it may seem to be externalised in the form of a situation, pattern, person, experience, consequence or decision. My biggest challenge was attracting clients who didn't want to pay or didn't have the money to pay for what I did. My first two weeks in my new role was the most challenging. I remember sitting down with this and working on myself one late night and there has been no looking back since then. Today I am humbled and grateful to say I earn more than what I earned as an associate leaving Cyril Amarchand Mangaldas, and the earning is effortless.
The outcome of this experience was the realisation that each of our challenges are presented to us merely as an opportunity to discover what lies beyond it. When we tune in and get in touch with what really lies at the heart of this challenge, it feels like the opening up of a Pandora's box. Suddenly, everything opens up and before you know it that challenge itself is not there anymore (or is not a challenge any more!). This is what my learning in establishing Ojas brought me to. A very deep understanding of who I am and what I really do.
Ojas seeks to touch lives. To bring every seeker to a space of Self Empowerment through Knowledge of the Self. Healing, coaching, etc. are very limited labels. At Ojas we simply come together as seekers of knowledge, the Self and the truth. The journey reveals the rest.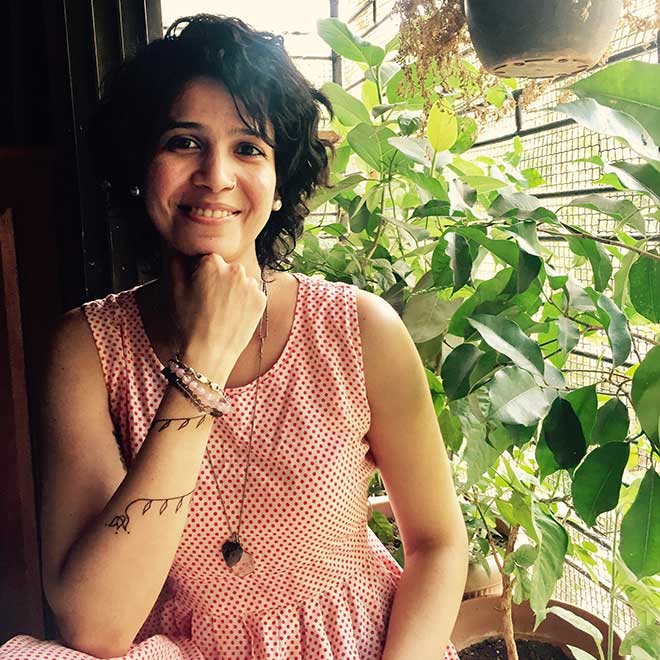 What courses did you take up in preparation for your job as a transformational coach?
The biggest course has been the learning as a result of my journey through life. Each experience has given me so much that it has added to my unique skill set. No two people who go through the conventional "courses" or "training" will come out the same because each one's life journey will mould their individual ways.
That said, I have been through extensive international training in various paths that lead to the healing of the subconscious mind which carries the key to all our suffering and challenges. I am a Reiki Grand Master and practice Reiki while also teaching it. Other than that I am an internationally certified Emotional Freedom Technique (EFT) practitioner, Matrix Reimprinting Practitioner, Neurolinguisitic Programming Pracitioner, Breakthrough Coach, Magnified Healing Practitioner & Teacher, Bach Flower Therapy Teacher and Practitioner, Angel Healing teacher and Practitioner (among a lot else).
Did you have a mentor or guide during the formative years of your career? 
I have had several mentors along my journey. The list is endless and I am very grateful to each of them for the role they have played. This is a question that has almost haunted me all my teenage years because I wondered whether it was essential to have one guide, as I never did. Over the years, I realised that there had been several role models and as I evolved they too kept shifting. So in my experience it is very important to keep having more and more mentors or role models for different aspects of ourselves (as we are multi-faceted individuals and not linear) as we continue to evolve. This allows for our evolution to take place consistently without stagnation and in an all round manner.
As the Founder at Ojas, what does a typical work day look like for you?
Every day is very unique and that is what I love about what I do. My day usually begins with some self-work in the form of meditation or some such inner practice. Then my day is typically studded with client appointments all across (beginning as early as 6 am and concluding no later than 6 pm). In between I'm busy writing course material for the several courses I deliver and am continuing to develop. Reading, writing, reflecting, sharing, growing and relaxing typically encompass every day in the life of me. I have a beautiful and constantly growing set of students and clients across the world and we reflect and share and grow on a daily basis. This keep my inner work in check on a daily basis and my inner growth continues to take place thanks to each and every one of them.
Please share with us the initiatives, workshops and projects that Ojas takes up?
At Ojas we take up several projects, initiatives and workshops ranging from ones offered to individuals, groups as well as corporates and uniquely created to cater to their goals and needs. There is no cookie cutter approach to anything we do because each individual is unique and so what we have to offer to is needed to be such. Our initiatives and workshops range from Reiki classes, manifestation workshops, stress busting initiatives (that work at the level of the subconscious mind), targeting relationship blocks through various tools, trainings on effective speaking, meditation and heartfulness trainings, teaching about Angels and different realms of energies, monthly meditations, Bach Flower Therapy courses and tons more.
What are the key attributes that one must develop in order to excel in stressful workplaces in the legal profession? 
My work has brought me to a state of complete stressfreeness. It is an inner journey to get here really. I can say for all my clients and students that they have achieved this or are getting there and there are no "key" attributes that will get anyone there because each one is wired so differently that the remedy for each will be unique.
That said, the key to each one's stress lies in the subconscious and when we deal with what's deep seated within the subconscious mind, a state of stress-free freedom arises spontaneously. Doctors, therapists, counselors etc. are trained to treat surface level issues. Each symptom is treated in isolation. In the work we do at Ojas, each individual is looked at as one whole comprising of all that which makes up who they are.
The healing takes place deep inside at the level of the root cause (of all surface level issues). Often the root cause lies in some situation, emotion, event, memory etc. that took place several years or even moments ago. That leads to thoughts, feelings, emotions, beliefs, habits, actions, decisions, choices, patterns and personality which eventually manifests in the form of that which is troubling us (as disease, relationship issues, money/finance/career related struggles etc.). When the root cause is healed, the surface level issue disappears spontaneously. This is the answer to releasing stress at your workplace and in life in general and experiencing waves of joyful abundance through a life that may seem dry and regular. Each one of you can have this experience, the question is whether or not you are ready for it!
How do you manage your time between your professional and personal interests? 
There is no difference and yet they are balance. My professional and personal interests are one and the same. I am very blessed to have a partner who loves what I do and so what we do is part of our lifestyle. I believe only when you truly are what you do can you enjoy both personal and professional as one and the same.
What are the challenges you have faced in building up your career as it stands today?
We are steadily moving in the direction we had envisioned. We are blessed to be moving forward at a faster pace than we envisioned. I don't believe in planning and envisioning in as much detail (as a five year plan) because even our vision can limit the limitless possibilities. All I know is that Ojas is on to something very big, a universal revolution. It will take us places as also each individual associated with us in any form.
What advice would you like to give our readers, who are mostly law students and young lawyers?
Follow your heart. Listen to your inner voice. You know what really makes you happy. You know what YOU really want. Go for it. Life is a miracle, anything is possible. Believe in this. You are capable of achieving far more than you can even imagine. Just trust in the universe a little more than in your own fear and insecurities and watch where all you end up! Enjoy the journey!