This interview has been published by Ayush Verma.
Please tell us about your journey towards the legal field. What inspired you to read the law?
I was never fixated on the idea of being a lawyer but I always had an inclination towards politics and governance which ignited my interest in learning the law. After finishing my schooling at DPS RK Puram, I came to know about the integrated law courses offered by premier law universities such as NLSIU, NALSAR, and NUJS. This was the pre-CLAT era where I had taken admission tests for all three NLUs. I ranked well and took admission in NALSAR which prompted me to spend half of a decade in the city of Hyderabad. I had no family associations in the legal field, therefore, joining a law school was completely my decision and my family supported me in venturing into this profession.
What are the reforms that you believe the legal education sector needs in India?
One aspect that I regret from my law school days is that we used to fret over things that do not matter in the long run, such as grades. Moreover, understanding the correct sources of law for a matter is a critical skill for a lawyer which one needs to learn but is not taught in the curriculum of a law school. Furthermore, learning drafting and other practical aspects of the legal profession is an opportunity that lawyers often only get post law school, in a senior's chamber. These are some reforms in the legal education sector that are needed. 
What were your reasons for choosing a career in litigation? Were there moments during law school that nudged you towards litigation?
I come from a family which is well-to-do and while choosing my career path, money was not a relevant factor. My interest in politics and governance subsisted after my law school journey and I felt that I can contribute towards developing law and policy in the best manner by pursuing a litigation practice and humbly contributing to policy-making alongside. Furthermore, I was born and brought up in Delhi which helped because I was in familiar surroundings.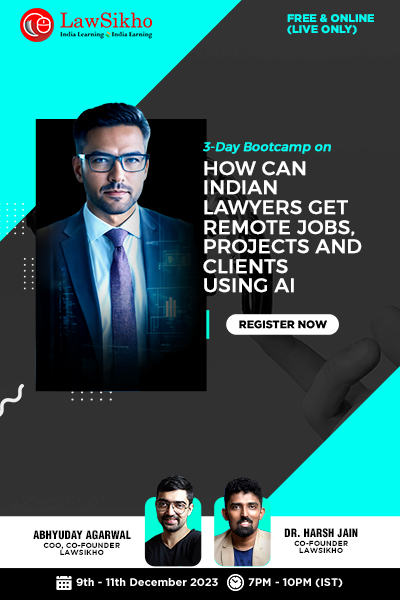 Would you like to share some insights from the first law office you joined after graduating?
I joined Karanjawala & Co. and was in Advocate Meghna Mishra's team for over two years. We primarily handled Delhi High Court matters, including matrimonial, commercial, and property disputes, and work related to commercial transactions. It was a very enriching experience which not only enabled me to learn the law but also understanding and catering to the needs of the client which is one of the most important skills for a lawyer. 
You have been actively involved in filing and arguing PILs on various constitutionally significant matters such as the constitutional validity of the marital rape exception and the legal recognition of same-sex marriages. Could you tell our readers about the reasons that prompted you to undertake such social causes?
The social causes such as the PIL for criminalizing marital rape, or the PIL for recognition of homosexual marriages and other matters which I have filed and argued in the Hon'ble Court have been in the position of a lawyer. A lawyer should argue and represent his client while keeping his personal beliefs and biases aside. Accordingly, I am arguing these matters to the best of my abilities and I do agree with the importance of gender justice in society.
You have also been actively involved in political debates and discussions on various news channels. What was the path you took to join politics?  
I was in college when 26/11 happened. That incident had a profound change in my perspective towards the politics of the country and especially on the constitutional concept of secularism. In 2009, I joined RSS when it did not wield the power it wields today and I tried my best to represent its views to the general public through debates and discussions in the national media. Furthermore, I continue to contribute towards the Sangh and the country in any form I am deemed fit to.
What are some skills that are vital for establishing a successful practice as a young lawyer?
For a First-Generation lawyer with no familial contacts in the profession, it is very important to increase your network and hone your networking skills as much as possible. There is no secret formula for networking, except you have to make sure that you connect with a new person each day. This aspect should be given as much importance as learning the law because a lawyer's job is not only to argue the legal points but to cater to the needs of the client which can have out-of-the-court solutions. The other skill is cultivating the virtue of humility which is almost indispensable for learning and the process of learning is something that expands from the inception to the end of your journey as a lawyer. Lastly, a lawyer has to learn the art of delegating his work and trusting his juniors in helping his legal practice. This comes over time and is imperative for growth.
Considering the determination and hard work required in litigation, did you ever consider quitting the profession? What inspired you to persist?
Quitting is easy. There were times when I did not have any matters for months. However, it was the financial support of my parents and the persistence that kept me going. Persistence is very important in this profession; there can be weeks, months, and even a year when a young lawyer can have no cases to argue. Persistence is what keeps you going during those tough times.
Where do you envisage yourself in a decade?
I would have never thought that I would be doing what I am doing today, way back in 2011. However, I would keep applying the same principles which I have applied in the previous decade and hope that I make a broader impact on societal betterment. This could mean contributing towards the practice of law and the Party equally. However, I shall always remain a student of law and politics as I was in the previous decade.