Raghav Pandey is currently an assistant professor of Law at Maharastra National Law University, Mumbai. He graduated from Dr. RML National Law University, Lucknow in the year 2012 and then went to pursue a Masters in Arts from Tata Institute of Social Sciences, Mumbai. Later on, he pursued his Masters in Law from Indian Law Institute, New Delhi and presently pursuing his Ph.D. from Indian Institute of Technology, Mumbai.
In this interview we speak to him about:
His law school days at Dr. RML National Law University, Lucknow;
Being a prolific writer and authoring several papers in reputed journals;
His interest in academia and his teaching methods;
His interest for pursuing his higher studies;
His opinion on the Indian legal education system; and
His experience as Assistant Professor at Maharastra National Law University, Mumbai.
TELL US A BIT ABOUT YOUR WORK LIFE, YOUR DREAMS AND ASPIRATIONS.
Well, currently I am an Assistant Professor of Law at Maharashtra National Law University, Mumbai and a Senior Research Fellow at the Department of Humanities and Social Sciences, IIT Bombay.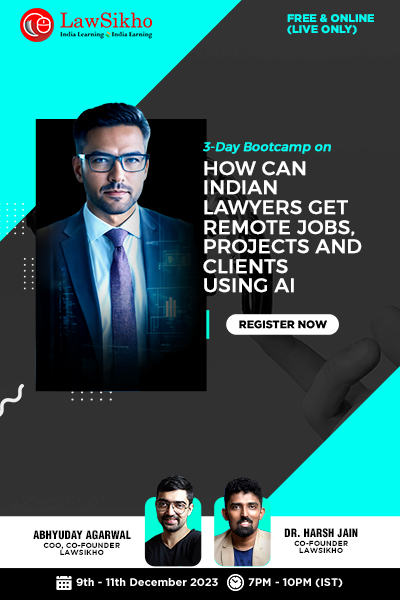 Coming from a family of academicians, I have always been environmentally inspired to be a teacher. This has recently been formalised, after I have entered an institution to streamline myself into an academic life and career. I had always wanted a proper work life balance in life, which the academic ecosystem certainly promises to give. It was precisely because of this reason I never wanted to enter the corporate world or even litigation.
DO YOU RECKON ANY INCIDENT THAT MOTIVATED YOU TO CHOOSE LAW AS A CAREER?
There is no particular incident as such, however my father played a very important role in making this choice. As opposed to the contemporary wisdom of choosing a career option whatever you want yourself, I think that at the age of 17, one is always not in the best position to decide for themselves. In class 12th I was very interested to pursue sciences and scored really well in the board examinations in both Mathematics and Sciences. However, Law also appealed to me as a very lucrative career option. Being born and brought up in Allahabad, where every second person is a lawyer (quite literally), motivation to take up law as a career, was everywhere around town. I would say thankfully my father intervened, and we jointly decided that I should go to a law school. I say 'thankfully' because I really enjoy reading law more than anything else now.
TELL US ABOUT YOUR TIME AT DR. RML NATIONAL LAW UNIVERSITY, LUCKNOW.
Life at Dr. RML National Law University, Lucknow was very simple. I studied there at the time when attendance was not taken very seriously, I hear that has changed now. Hence, we had a lot of time to do whatever we choose to. The campus was fantastic, with all the modern amenities (except for seamless internet connectivity in the hostels!) and I was in the second graduating batch of the University. Hence, it also involved a fair bit of compromise from our end. For instance, there was no alumni to support the University. It was at RML though, that I started reading books at a serious level, precisely because of ample availability of time. It was because of this routine that I also read a lot of non-law books like books on history, politics and religion. These would shape my career choices in future.
TELL US HOW HAS BEING ASSOCIATED WITH COMMITTEES WHILE YOU WERE AT DR. RML NATIONAL LAW UNIVERSITY, LUCKNOW HELPED IN BUILDING YOUR PERSONALITY AND SHAPING YOUR CAREER?
I was the student in-charge of the Organising Committee of the University fest, twice. I was also part of the Vice-Chancellor's committee for a fair period of time. All of this contributed to the development of my personality and interpersonal skills. I was not very good at public speaking and now I am a teacher, this has to do a lot with me being part of these committees at law school.
WHAT WERE YOUR AREAS OF INTEREST IN LAW SCHOOL?
My favourite area of law has always been Constitutional Law, followed by Public International Law, Jurisprudence and Criminal Law. I was very fortunate to be taught by Prof Jariwala. His lectures on Constitutional Law are still afresh in my memory and perhaps remains as the best part of the classroom life at law school.
WHAT PROMPTED YOU TO PURSUE A MASTERS IN ARTS FROM TATA INSTITUTE OF SOCIAL SCIENCES, MUMBAI?
I had interned at TISS in the second year of my law school at the Centre for Criminology. This internship along with a lot of reading on social sciences, had convinced me that a systematised study of social sciences is something which I must do. I was fortunate enough to secure an admission to the course which I wanted to pursue.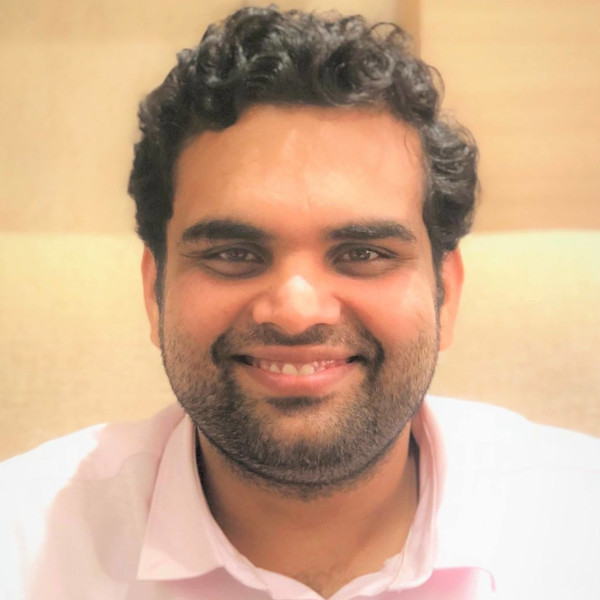 PLEASE TELL US ABOUT YOUR EXPERIENCE WITH INDIAN LAW INSTITUTE, DELHI. HOW WAS IT DIFFERENT ON COMPARING WITH THE NATIONAL LAW SCHOOLS ACROSS THE COUNTRY?
I.L.I as opposed to National Law School is an exclusively research institute, which makes it more relevant for academicians than practitioners. I.L.I offers no bachelor's course like an LL.B. For the longest period of time it offered no curriculum-based courses but only worked as the research institute to aid the Supreme Court of India. ILI is possibly the best institute in India, if one plans to enter legal academia. It's LL.M. course forms a benchmark of sorts, unlike the National Law Schools where usually the LL.M. and Ph.D. courses are not given their due importance and the focus is mostly on the undergraduate course.
WHEN DID YOU DEVELOP YOUR INTEREST TOWARDS LAW AND SOCIETY?
This happened in the concluding years of the law school itself, however after joining TISS it formalised more clearly. I began to be enamoured by the idea that what is the meaning of all the legal edifice of constitutional rights and liberties, if they are not translated into something tangibly visible in the society. Naturally law has no meaning if it does not positively impact a person's life who is standing last in the que of development.
AT PRESENT, YOU ARE A DOCTORAL CANDIDATE AT IIT, BOMBAY. WHAT MOTIVATED YOU TO PURSUE A PH.D., IN HUMANITIES AND SOCIAL SCIENCE?
During my time at TISS as well as ILI, I secured an award of Fellowship from the UGC to do a PhD. Since then, I researched on the best institutes to do a PhD in India. I was thoroughly convinced after my time at TISS that a purely legal and a doctrinal research is something which I would not want to pursue, simply because the lack of tangible benefits it would accrue to the society. I had also developed a very deep fondness for the city of Mumbai and somehow wanted to stay here, if staying at my hometown was not an option. IIT Bombay fitted into all my filters. In addition to it being in Mumbai, it is also one of the finest or perhaps, the finest research institute in the country. In sciences, IIT-B produces the greatest number of published research papers, annually. The Humanities and Social Sciences Department is no different, when it comes to inculcating and practicing the best research practices. I had been aware of the research culture of the institute, which is primarily based upon the model adopted in the American Universities. As soon as I secured the admission in the Ph.D. program directly, usually they admit after completing an M. Phil., there was hardly an option to not take admission.
WHAT PROMPTED YOU TO CHOOSE TEACHING AS A CAREER?
As I said this was primarily due to the influence of my family. My grandfather, who has a profound impact on the early years of my life, was a Physics teacher. His father was also a teacher. My father, paternal aunt and uncle, are all teachers. Even while studying, especially at TISS, I was teaching my classmates a day before exams. This is something which I enjoy more than anything else and this I realised even more, when I started teaching professionally. Hence, the decision to select a teaching career was after all, not so difficult.
TELL US ABOUT YOUR TEACHING METHODOLOGY.
I principally use discussion and Socratic Method of teaching, especially for undergraduate classes. At the undergraduate level, the development of legal concepts is critical, which is best achieved through these two methods. They are also relatively less boring for the students. These can be combined with case method, in a law class room. In my experience till now, if the teacher gives out the facts of a case and the relevant law and subsequently initiates a discussion on the question of law, it is most widely received by the students, instead of the regular lecture method of teaching. I think the widespread use of lecture method in legal curriculum, should be discouraged, even though it has its own set of advantages, but it certainly proves to be detrimental in the longer run because lawyers require advocacy and argumentative skills to excel in the profession and not volumes of memorised information.
COULD YOU GIVE OUR YOUNG READERS CERTAIN TIPS ON EXCELLING IN ACADEMICS AND RESEARCH WRITING?
The first tip, which anyone who wishes to indulge in academic writing, should take is to not plagiarise. Academic writing, especially in India, is plagued with plagiarism. Forget research papers, there are very popular books in law school curriculum, which are entirely plagiarised. In fact, the curriculum at law schools in India, inbreeds plagiarism. A student at any National Law School is often required to submit five to six projects in a semester. These projects are supposed to be drafted like research papers. No legal academic on this planet can do this successfully, without plagiarising i.e. coming out with six research papers in a semester, which is mostly less than six full months. This becomes even more problematic when teachers start prescribing insane word limits of say 8000 words. In such a situation, the student will only plagiarise and will then find ways to conceal such plagiarism. Secondly, to draft a decent research paper, it is necessary that a proper referencing method, as required, is followed. I have been telling this to my students, that this is more than half the job done for them. Of course, the substantial part of any research paper, revolves around finding a good legally researchable problem area and a theorised or philosophised solution (hypothesis), to that problem. This should be followed by a fair bit of analysis of the problem through case laws or empirical data and one will have a result.
YOU HAVE PUBLICATIONS IN VARIOUS RENOWNED JOURNALS. HOW SHOULD ONE GO ABOUT WRITING PAPERS AND GETTING THE SAME PUBLISHED? PLEASE SHARE SOME HIGHLIGHTS OF YOUR BEST WORK
As I said above, if a research paper does not suffer from plagiarism, has followed the proper referencing, has a good researchable problem, hypothesis and analysis, it is unlikely that it will not be published. My publications have been in varied areas, in addition to my doctoral research area, which is Insolvency Law, I have published on current affairs, commenting upon politics, history, legal developments primarily emanating from contemporary judicial pronouncements and religion. As far as academic writing is concerned, I have published on Constitutional Law and Jurisprudence and Criminal Law. In my experience, trying to research and publish in different areas, actually improves one's analytical and research abilities. This contributes in the positive development of the research aptitude in all areas which one seeks to research on. One of my favourite papers is on Public Interest Litigation and Child Labour, which has been published by the ILI Law review. It focusses on the 2016 amendment and the MC Mehta case. A research problem can be easily found out by critically examining a judicial pronouncement or a legislation. This can serve as a starting point for anyone who is looking to get themselves published.
WHAT IS YOUR OPINION ON THE INDIAN LEGAL EDUCATION SYSTEM?
Indian Legal Education system, especially in National Law Schools, in my opinion, suffers from the vice of overregulation. The IITs and IIMs rose to excellence, precisely because they were spared of the regulation, even from the UGC. IITs and IIMs directly report to the Ministry of Human Resource Development (MHRD). In contrast, the National Law Schools, in addition to being regulated by the UGC, are also subjected to strict regulatory norms of the Bar Council of India. Despite being Universities in their own right, there is very little any NLU can do in its discretion to be innovative and creative. The system of assignments, reading material (in some NLUs) is largely futile in its current format and needs massive improvements. Moreover, the most critical area in which the Indian Legal System suffers, is the shortage of faculties. In any NLU, hardly any student graduating from the undergraduate course decides to take up teaching as a full-time career option. If one contrasts this situation with the IITs, most of the Professors at IITs are products of IITs themselves. Of course, this has also to do with limited incentives which an academic receives while being at an NLU, as compared to a corporate job or even litigation.
WHAT WOULD BE YOUR MESSAGE TO OUR READERS?
I would just like to encourage the students at law schools to consider teaching as a viable career option. Even if it is not financially competitive with a job at a Tier I law firm, it still is increasingly much more so with most other career options. Moreover, there is a very good work life balance and above everything else there is hardly anything in this world which offers as much contentment as receiving complements for being a good teacher and seeing your student's excel.