Rahul Bhandari graduated from Symbiosis Law School, batch of 2009. He has been engaged in litigation since then. He has assisted Senior Advocate and former president of Supreme Court Bar Association, Dr M.N. Krishnamani in Supreme Court of India, briefed him in various landmark Constitutional matters, Service matters, and Criminal matters in Supreme Court of India and in various High Courts of the Country before starting his full fledged independent practice.  He has been handling various matters on an independent level in Supreme Court and High Courts.
In this interview we speak to him about:
His passion for litigation

Being an first generation lawyer
Starting independent practice
How would you like to introduce yourself to our readers?
I am an Advocate-On-Record at the Supreme Court of India and practising counsel for close to eight years now. I am a first generation lawyer and I come from a humble background. My father is a senior journalist with a leading Hindi newspaper and most of my family members including my brother are into print journalism. Therefore, establishing myself in the field of law was quite challenging as I had no legal background. However, Symbiosis helped me gain exposure and contributed greatly to the grooming process. I have been engaged with litigation since the beginning of my career. I started working with Mr. S.D. Salwan, a leading lawyer in Delhi, and was exposed to quality matters and independent handling of matters in courts. We closely worked with the Commonwealth Team and looked after their legal issue, worked for the India Today group and for the Government of Delhi. In the start, it was not easy and at times very frustrating since the stipend offered is not impressive. But the real test is to stay on and keep inspiring yourself. After almost two years of working experience, I switched to Mr. Rajiv Bansal, a leading lawyer in Delhi High Court. That was the office which gave me number of opportunities in terms of self exposure. Mr. Bansal being a Standing Counsel for DDA and Delhi High Court, had a plethora of matters and he trusted me and my confidence. Therefore, I had all the opportunities to appear and contest matters in Delhi High Court and Trial Court. This boosted my confidence greatly. Remember one thing; working with a lawyer who has government panels is the best thing in the initial years of your career. Since there are a number of matters in their office and some amount of calculative risk can be taken in the government matters before the court, unlike the private matter where a senior would not want you to appear and contest so often. It helped me a lot in gaining momentum and establishing my independent practice. I got pretty good exposure working for Delhi Development Authority, Delhi High Court, GAIL and so many other well known companies. Thereafter, I planned to switch to Supreme Court and that's the reason I Joined Late Dr. M.N. Krishnamani, Senior Advocate (Padma Shree) and former President of Supreme Court Bar Association. Working with him was a phenomenal exposure and I consider him my Guru. I always wanted to go step by step and that's the reason I ensured not to directly reach the Supreme Court, which in my opinion is very important for anyone who wants to pursue his independent practice. With him, I got an exposure to Constitutional Matters, Service matters and other matters of great importance in the Supreme Court. I got to learn how to advance arguments, the art of briefing, and researching, which eventually helped me in clearing the Advocate on Record exam in the very first attempt.
Give us a brief overview of your law school days.
Pursuing law in an institution like Symbiosis Law School is a matter of immense pride. Law school days were as challenging as they were joyful. Symbiosis played a big role in my career. When you actually start working then you realise the importance of a good law school. In today's competitive world where even law has become glamorised and more people are being attracted to this profession, it is essential that your base be very good. I mean if you are from a good law school, you are respected and you have some initial confidence which makes you different in that big crowd of lawyers.  There are so many lawyers in the country,  but having a degree, and education from a good law school is all what you need to start well. During law school days, I was more into sports. But I was fortunate for it did not affect my academic performance in any way. I did my Diploma in International Business laws and in Intellectual Property Law apart from obtaining the degree. However, the fact is that scoring in law school and practising in courts is not the same thing.  A person scoring excellent marks during law school days may not necessarily do well and shine bright in litigation just because he or she was an excellent student during school days.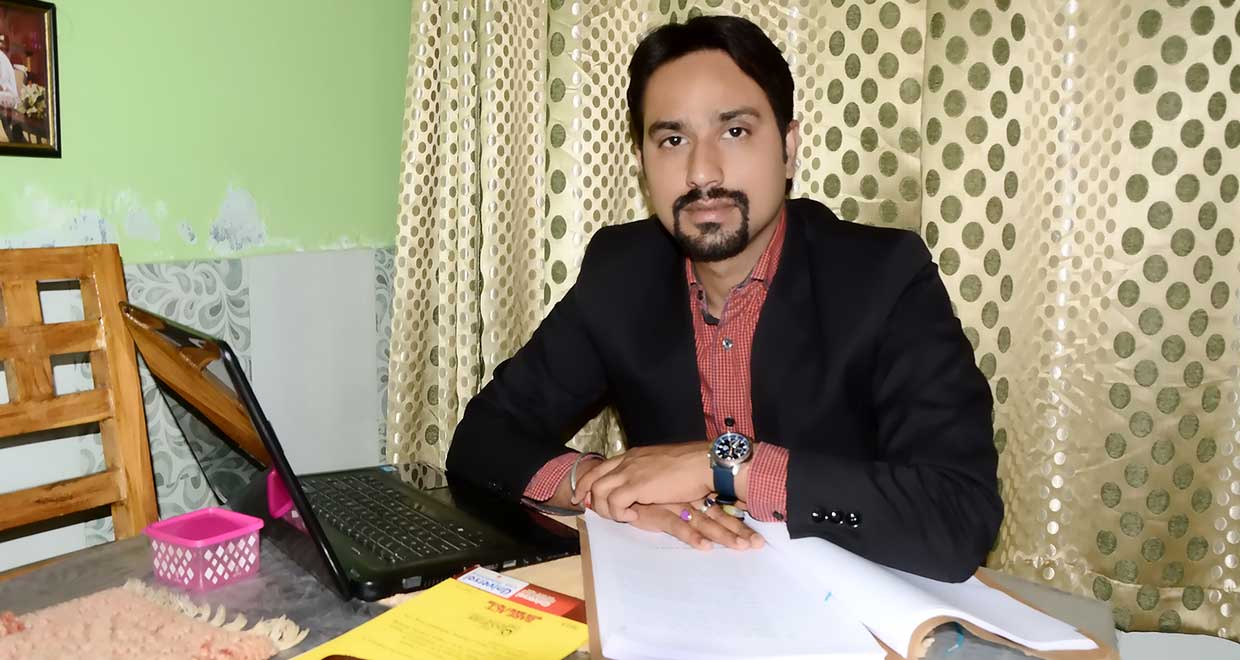 What were the activities, academic or otherwise, that you undertook in your law school days which in your opinion have shaped you and your career?
Our college has given us a lot of exposure. Good teachers, competitive environment and a cosmopolitan crowd make a difference. You learn from each other in such an environment. We had very good visiting faculty teachers which included the likes of Mr. Ram Jethmalani, among others.  Frankly speaking, I was more into sports during law school. Academically the only credit which I take is that I cleared my all papers without any backlog with first division and did some diplomas in order to have an extra edge over others. I did participate in some mock trials, and some moot court competitions but I believe that interning at the right places is more important. During our law school days, it's important to focus on doing internships at a place of your interest as it gives an exposure which you may not get sitting in the classroom. Not to undermine the credibility of law school but I feel apart from just performing academically you need to do all kind of extra curricular activities which can shape your personality. Personality building is very important for this profession which can be very well done during your college days.  On a funny side, I must tell you last minute study was a common thing in our college.
What kind of internships did you engage in during your student years which you feel were invaluable to you?
Internships are very important during your law school days. During that phase, I interned with various law firms. I did internships in both corporate and litigation. Initially, I wanted to get the experience of both corporate and litigation in order to decide what would suit me for a long term future and that's the reason I chose to intern in both streams. Initially I interned with a Lit Law Firm and got exposure to Courts. Thereafter, I interned with some of the big corporate law firms which included Udwadia and Udeshi in Mumbai,  Lall and Sethi an IPR law firm in Delhi, Associated Law Advisors and Rajinder Narain and Co. in New Delhi, a leading name in the Aviation Sector in New Delhi. After few internships, I realised that I want to pursue my career in litigation and came to Delhi. In fact, I had an offer from one of the law firms where I interned, but I chose to work in Delhi since I wanted to practise at the Supreme Court.
Who was your mentor, or main source of inspiration who motivated you all along the way?
Every office and senior would play an important role in your career and life. From your first office to last office, you would learn so many things, both good and bad, which are so valuable in shaping your career. Its very important to choose a good office which can give you good exposure, opportunities and confidence. If you want to see yourself as an individual legal practitioner, it's important to utilise as many opportunities which come you way. For that you must choose an office which allows your individual growth, an office or senior who can give you opportunities to appear and argue in courts. And that's very important, especially when you are a first generation lawyer as you will not get fixed clients and you will have to learn and inculcate those values, ethics and standards of the profession.
As a first generation lawyer, its very important to have belief in yourself and patience in abundance. The initial years will throw a lot of challenges and I have seen so many of my colleagues leaving litigation practice and moving to companies and the corporate sector. Especially, the number of hours you would be required to work and the kind of stipend you are paid for that work would be minuscule. However, the key is to keep going. But it's very important to learn the ethics and discipline of the profession which you can gain only from a good senior or good office. My first motivation was my father only though he was not a person from the legal profession. You need a lot of family support particularly who can believe in you and can allow you to take your own time for growing in this Profession. However my biggest inspiration and ideal from the legal sector was my mentor and senior late Dr M.N. Krishnamani , Senior Advocate of Supreme Court. He was a president of SCBA and four time recipient of the Padma Shree Award by the Government for his valuable contribution to this field. He was also a first generation lawyer and due to his sheer hard work and ability, he rose to such a position in life. I worked with him for more than two years and he guided me a lot in life. His ethics and discipline in the profession was unmatched. I remember, he always used to say if you believe and know  you are standing for the right values then don't hesitate  to raise your point even before the highest court of law. He always used to say as a young lawyer you should not be afraid of speaking for the right reasons and there is burden on you to take the profession in the right direction and set up examples.  He never returned any client for the sake of money and always used to help struggling lawyers and clients who could not afford hiring such a big name for the Supreme Court. I remember reading a book on great Mr. Nani Palkhivala titled The Courtroom Genius where it was emphasized that a good senior is all what you need in the initial years of your career to shape up your future and that's absolutely right. That came true in my life and am proud of the fact that I am from the Chambers of Dr. M.N. Krishnamani. With him, I had an opportunity to attend Constitutional Matters, Service matters, and various other matters. I was a part of some of the landmark judgments including the challenge to law of Defamation i.e. Section 500 of IPC in Supreme Court and a case of highest ever compensation granted in the field of medical negligence. There is always a continuous pressure to perform and deliver while maintaining the ethics of the profession if you are from such a chamber.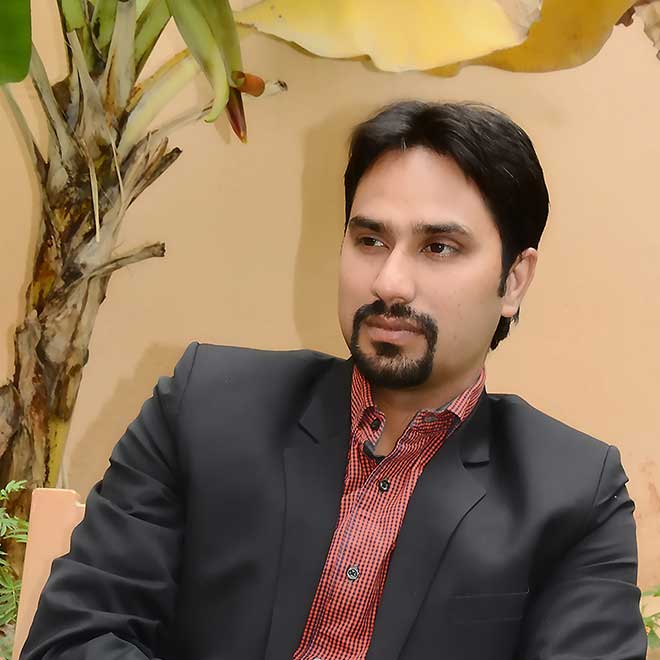 At what stage in one's law school life must one pick a field to specialize in?
It all depends on your interest which you are picking up during law school days. I think, the last one years of your college, one should be in a position to make up his mind whether he wants to pursue corporate or litigation. Though I again feel there is no straightjacket formula and there are eminent lawyers in our Country who after working for companies and corporate  in initial years came to practice and earned a big name today. Internships are very important to decide the specialization that time.
I would say, it's your sheer hard work, determination and faith in yourself which works in this profession and there is no substitute for that. You need a single point determination to succeed.  You have to have a lot of patience and faith in yourself since the initial days would be very very challenging. The initial four to five years are very important for shaping your career and ambitions therefore one should be particular in choosing a good office and senior. And in my opinion, one who wants to work in litigation he or she must start from Trial/High Court and then come to Supreme Court because when you start on your own, you will have difficulties in conducting the case for clients and there will always be a gap in your understanding.  Have faith and confidence that you can do well and keep doing continuous self improvement.
What would you say to aspiring lawyers who think that litigation and corporate drafting must necessarily be mutually exclusive?
(Rahul has experience working in both areas of the law.)
First of all, I must say I have yet not mastered both areas of the law. I am yet to learn and grow in this profession. But yes, I have worked in both environments. The point is very simple; both corporate and litigation requires you to apply your mind and work diligently. Both corporate and litigating lawyers have a different style and requirement of working. Drafting is very important for both. What I feel is that a person who has done drafting in the Lit side may have an edge over the people working in Corporate, since litigating lawyers are more exposed to courts. I have both corporate and lit clients. However, very rarely a person into corporate would be required to draft cases and appear in Courts.
Tell us about one particular matter that you've previously worked on, which left a lasting impact.
There are a number of matters in different different offices. I remember working on one defamation case on behalf of India Today in the initial days of my career. In my first office, I was assigned to attend an outstation matter in  Trial Court in Bareily and there was a very interesting issue wherein India Today published an article relating to assassination of Gandhiji and RSS filed a defamation case against them. I used to read a lot during that case.  I also had an opportunity  to look after the issue of Commonwealth games.  I worked on various land acquisition cases in Delhi High Court. During my last case I got a lot of exposure working with my senior in Supreme Court on the constitutional validity of law of defamation section 500 IPC in Supreme Court. A number of matters were filed challenging the validity of criminal action prescribed under the said section. We were defending the said law. A number of eminent seniors were involved and I got see each and everyone arguing. A number of points were raised and we also presented our case. We worked on that matter for more than a month  and my senior Mr. Krishnamani used to ask us to research on different propositions every day. Ultimately, the challenge to the said law was dismissed by the Supreme Court recently in a reported judgment.  So it was an overall a great experience working on that case. Every case is a teacher.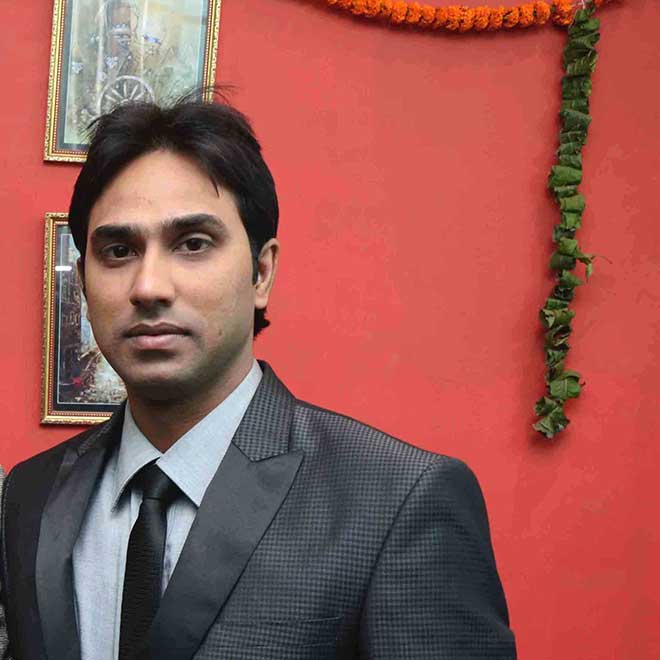 What is the charm of litigation, in your opinion?
In one word, very addictive. The charm of representing your clients in Court and getting justice for them is unmatched. Litigation throws continuous challenges and with every case, there is something new to learn. The feeling of standing in Court and persuading the sharpest mind in your field gives you immense satisfaction and pride. For me it is like  once you have experienced it you would not want to leave it just because it takes longer to establish yourself. I don't think in today's world any field can be more enterprising and challenging than this. It's very inspiring to work for others. I still remember my first case where I argued in Delhi High Court for a BSF guy who was not given an appointment letter, owing to a frivolous reason, despite him clearing the exam. I fought hard for him and got him the favourable order and he was taken back into service. The feeling of getting justice/relief for someone is unmatched. There are several events like this and with every case, you would individually grow and learn. It's not static and you have to keep enhancing your skills. And if you are in Supreme Court, the standards are very high and challenging.  Which is the profession where even at the age of 70 or 80 you would be respected and valued this much? That simply works for me.  
How important are grades, in your opinion?
Grades are important but I don't think they make a lasting impact. See, if you have done well in your law school days, obviously that gives you confidence and opportunities to grow. However, what we learn in college and in Courts are entirely  different things. I don't believe that one's GPA affects one's ability to achieve great heights in the legal arena. You may be a topper in college but the actual execution of your knowledge starts when you are in this profession, especially when you are in litigation. Litigation requires a different attitude, confidence and belief in you. I know people who have done very well in college but are reluctant to come and argue in courts.  A practical experience makes the difference and that is a real test in litigation. What you learn in college has to be executed here and that's interesting and challenging.  
What are your views on pursuing a Master's degree?
An L.L.M is any day a plus point and if you want to study more and gain expertise in one particular subject, it may be relevant. It depends on the person entirely. I feel in litigation, it may not be of paramount importance whether you have done an LL.M. or not. For me personally, the stepping stone was becoming an Advocate On Record and that's helped me more than anything else.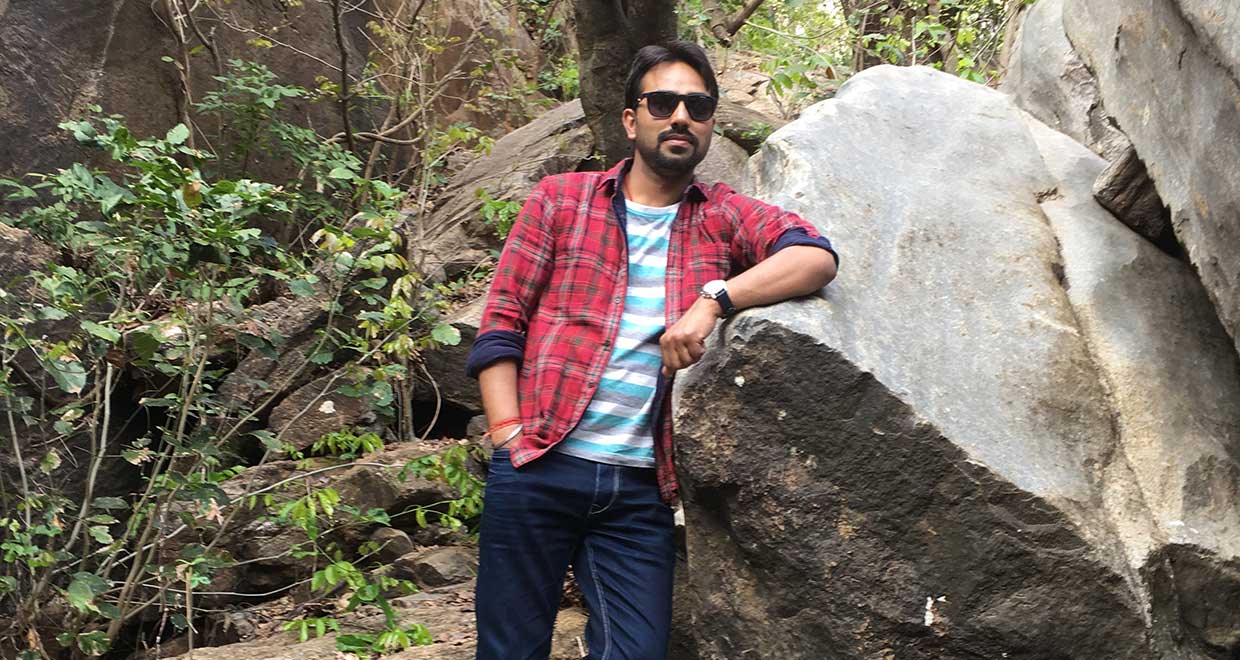 If given an opportunity, what would you do differently in your career journey up to this point?
I would want to not repeat the mistakes which I did at the time of assisting my seniors, at the time of conducting cases, conducting myself, and or any common mistakes which every amateur lawyer would do. One thing I would definitely want to do is to improve my focus towards that direction. It's essential to have a plan but at the same time you need to work towards achieving that. You know you are going in a right direction when things happen at the right time with you. For me clearing the AOR exams in the first attempt and also becoming Amicus Curiae in the Supreme court gave me a belief that I am going in the right direction after all these years.
Common blunders which a student should avoid in my opinion are to think of achieving everything in a limited span of time. I have seen  fresh law graduates  losing patience and wanting to establish himself/herself in just two or three years. In litigation, you have to have a lot of patience and dedication. You need to deliver a lot and focus on first learning things. It's important to train yourself . Unlike Corporate, we don't get good stipend or handsome salary in the initial years and growth is little slow. But if you have the will and determination then this will be worth waiting for.

How has being an AoR changed your life?
(Rahul is also on the panel of Amicus Curiae in Supreme Court.)
Becoming an Advocate On Record was a matter of pride  and gave me a satisfaction that I am making the right moves in my career. I became an AOR in the year 2016. Fortunately, I was able to  clear it in the first attempt itself. The learning and exposure which I got in the office of my mentor Dr. Krishnamani gave me confidence in clearing the exams of AOR in Supreme Court. Frankly, I did not have much time to prepare since I used to work from Monday to Sunday in his office and I was given only the last month  to prepare for the exams. But I believe all your work experience apart from studying for the exams helps in clearing the papers. Being on the Panel of Amicus Curiae in Supreme Court is again a matter of pride and a huge responsibility comes with that status. Both are very important and as an AOR and Amicus you owe a big responsibility towards Supreme Court. Unlike legal aid matters, here you get a chance to assist the Honourable Judges on questions of law and you need to give it your best.
As an AOR, you have to be very careful that you should not end up becoming just a filing counsel. You have to be very particular about your filings in Supreme Court, ensure that no reckless filings are done and should be present at the time of matters in Court. When you are conducting matters in Supreme Court, you have to be very dignified and disciplined. Here you don't have the scope of committing mistakes. Supreme Court is very strict about reckless filings by the AORs, language used in the drafting and about their presence when the matters are called up.
How challenging is it for a first generation lawyer to set up independent practice?
As a first generation lawyer, it's  quite challenging and tough to get clients during  initial practice . Therefore, you need to deliver your best. You need to focus and work in the right direction. I have been handling matters in the Supreme Court, High Courts and Tribunals. I do travel a lot for conducting outstation matters. In your independent practice , you  get to work for both individual and corporate clients. Getting variety of matters is a plus point as you tend to work on different subjects. For me , it has been a wonderful journey till now and I get opportunities to work for for some leading law firms in Delhi too. In your independent practice you are the master of your own acts and sometimes you have to take important calls relating to matters which are challenging and interesting. When you are working with a senior, you are dependent on his understanding and ideas but in your independent practice, you have to more responsible and committed. What I feel is the best client for a first generation lawyer who wants to establish his own practice is a lawyer and/or a senior colleague. As an independent professional, you have to ensure you maintain the professional ethics and standards which is very important. At times in order to grow soon, people do commit some common mistakes which we should avoid.  We don't have to just do what the client says, you should be in a position to decide between right and wrong.  You have to really burn the midnight oil and keep yourself aware about the changes in law. But it's not that tough and a common myth that it takes so many years to establish is also not correct. You have to just go in the right direction and then nothing is impossible. Time management is another task which we have to get used to in litigation.  
What is your message to our readers?
I would simply say believe in yourself and work hard.  Keep improving yourself. There is no substitute for hard work and dedication. This field requires continuous improvement. Decide your priority carefully and work in that direction.