Rahul Donde is an alumnus of GLC Mumbai and specializes in international commercial and investment arbitration. He acts as arbitrator, counsel, secretary, and assistant of the arbitral tribunal in international arbitration proceedings under both ad hoc (UNCITRAL, Swiss PILA, Indian Arbitration Act, 1996) and institutional arbitration rules (ICC, LCIA, ICSID, CEPANI).
He has specific experience in disputes relating to utilities, natural resources (water, oil, gas, renewable energy) and joint venture/shareholder agreements in different jurisdictions. He has been involved in high-profile disputes arising under the NAFTA and BITs as well as under complex long-term contracts. He has specialization in energy law with focus on oil, gas and renewable energy.
Prior to joining Lévy Kaufmann-Kohler in 2012, Rahul worked in the arbitration department of a large European firm. Before that, he was an associate for several years in the dispute resolution team of a major Indian law firm. Rahul has acted as counsel in numerous commercial disputes before arbitral tribunals and domestic courts in India and has specialized knowledge of the idiosyncrasies of dispute resolution in multiple jurisdictions.
Rahul is the co-editor of the first-ever TDM Special on dispute resolution in India, and he is the country reporter for India for the IBA Report on Arbitrability under the New York Convention. He has been appointed to the Advisory Board of the Thailand Arbitration Center and the Center for Advanced Research in Dispute Settlement. He is a Steering Committee Member of the young arbitration practitioners groups of the Chartered Institute of Arbitrators and the Mumbai Center for International Arbitration. He is regularly invited to speak at conferences and conduct training programmes and workshops organized by UN organizations, the ICC World Business Institute, the Chartered Institute of Arbitrators, Young ICCA, the Asian Society of International Law and others. His publications cover topics of current interest in water, energy law and international arbitration
In this interview, he talks to us about:
applying for LLM abroad
a career in international arbitration
being the youngest ever Indian arbitrator to be appointed by ICC
HOW WOULD YOU LIKE TO INTRODUCE YOURSELF TO OUR READERS?
As I am! Bookworm, technogeek, football and swimming enthusiast.
PLEASE TELL US ABOUT YOUR TIME AT GLC MUMBAI.
I thoroughly enjoyed my time at GLC. Lectures by Prof. Pithawalla, Prof. Daswani, and many others were particularly memorable. My seniors described GLC as a "buffet" early on, and I must say that I took full advantage of that. I was a member of a number of student committees – the Moot Court Association, the Debating Society, the Law Review Committee, Rotaract Club, and others, many of which I also had the pleasure of leading. I co-founded Students for the Promotion of International Law (SPIL), the first international law association in Mumbai and helped set up GLC's computer research center. I am very happy that GLC has moved from strength to strength over the years.
YOU HAVE PURSUED A LOT OF ADDITIONAL COURSES IN CYBER LAW, ADR, ETC. WOULD YOU RECOMMEND THESE COURSES TO LAW STUDENTS?
I strongly recommend pursuing specialized courses to law students. Pursuing such courses exposes you to the finer details of a subject, so you can be sure that you are truly interested in it (without incurring the cost of an LL.M.!). For instance, my ADR and International Trade law courses led me to conclude that my interest lies in international dispute settlement. Besides, pursuing such courses could help to get admitted to an LL.M., and for getting scholarships.
WOULD YOU SAY WORK EXPERIENCE BEFORE A MASTER'S DEGREE HAS AN ADDED ADVANTAGE?
Definitely. Work experience allows for a better appreciation of the higher level of education dispensed at the LL.M. level. It also enables you to gain more from your classes: with the help of your professors, you can test how your instruction would apply to real-world situations rather than engaging in purely theoretical discussions. Besides, some universities value work experience for admissions to LL.M. programs.
WHAT WAS YOUR MOTIVATION BEHIND DOING AN LL.M. ABROAD? HOW DID YOU CHOOSE TO SPECIALIZE IS INTERNATIONAL ARBITRATION?
I always wanted to do an LL.M. abroad. Foremost, I wanted to experience different methods of instruction than what I was exposed to at GLC. I was also keen on doing project-work rather than simply writing annual exams. The idea of sharing thoughts and experiences with fellow students across the world (it's a big world!), was all too enticing! I'm happy to say that my LL.M. experiences far exceeded my expectations.
As for choosing international arbitration, I've always been a disputes lawyer, right from my very first internship in Mumbai. As I mentioned, I took courses in ADR and international trade law, and soon realized that international dispute settlement would be the ideal field for me to merge these subjects along with my interest in public international law.
WHAT WOULD BE YOUR WORD OF ADVICE TO STUDENTS LOOKING FOR A CAREER IN INTERNATIONAL ARBITRATION?
Beware! International arbitration is a particularly unique field as it attracts students from many different disciplines. Those intending to make a career in international arbitration should be prepared to go the extra mile to stand out from their peers. As I mentioned, I recommend pursuing specialised courses in international arbitration before pursuing an LL.M. degree in the field. Also, students should think of writing on the subject too – articles, blog posts and the like. Further, students should attend arbitration conferences – a great way to keep abreast of latest developments as well as connect with leading practitioners. While such conferences were rare (and expensive), we're changing that now: an international conference I organized in Mumbai last year saw students attending in large numbers. Finally, students should think of offering to help senior practitioners in their ongoing projects or research. This not only helps increase awareness of "real" arbitration work but also helps create (valuable) relationships in the field, besides bolstering your resume of course! I work with several research assistants myself for my academic pursuits and hope that the experience is as educative and useful for them as it is for me.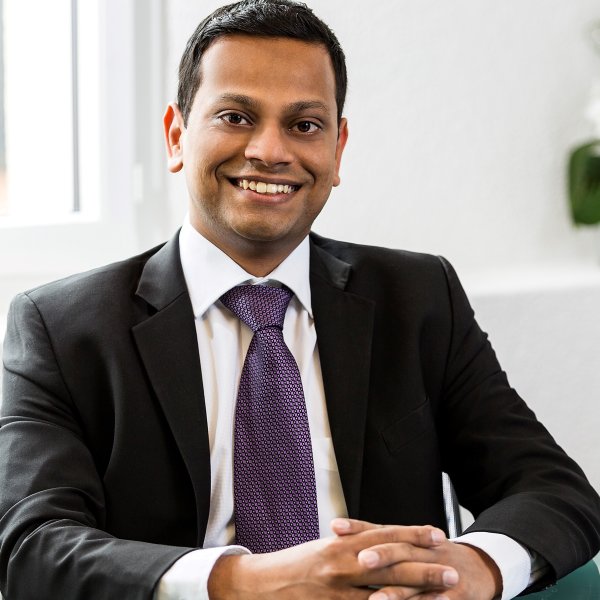 CAN YOU PLEASE TELL US ABOUT YOUR EXPERIENCE APPLYING FOR YOUR MASTER'S DEGREE? DO YOU BELIEVE IT IS MORE DIFFICULT FOR NON-NLU STUDENTS TO GET THROUGH INTO FOREIGN UNIVERSITIES?
I completed my first LL.M. in 2011 – an LL.M. in Dispute Settlement offered jointly by the Graduate Institute, Geneva and the University of Geneva. I completed my second LL.M. via distance education this year – an LL.M. in Oil and Gas law from the Robert Gordon University, Aberdeen. Applying for my first LL.M. was quite challenging. I remember spending hours drafting and redrafting my Statement of Purpose (SoP). Organizing other documents was tough too – recommendation letters, transcripts etc., all while working full time. I would strongly recommend setting aside some time for making applications, it's quite a job! And do spend time on your SoP; I can say from experience that it will be read, and the success of your application may well depend on it!
I do not believe it is difficult for non-NLU students to get through foreign universities. Each law school has its own strengths and weaknesses, students have to maximise all available opportunities, and have good grades. From experience, I can say that while admissions committees do take into account an applicant's university, the SoP, grades, co-curricular activities and the like carry far more weight.
WHAT LED YOU TO CHOOSE TO STAY ABROAD AND NOT RETURN TO INDIA AFTER COMPLETING YOUR LL.M.? HOW DID YOU JOIN A REPUTED FOREIGN LAW FIRM AFTER YOUR MASTER'S COURSE?
I always looked at an LL.M. as a two-part project – foreign education and foreign work experience. The latter was particularly important given that I chose to do an LL.M. in international dispute settlement – something that at the time was not very common in India. I choose to stay abroad now because I still have a lot to learn and a long way to go to become the global dispute resolution professional I aspire to be. Moreover, I enjoy my work in an exceptional environment that is intellectually stimulating and nurturing in equal measure. In any event, I travel back to India at least 3-4 times every year to meet clients, friends and organize arbitration events. In some senses, I never left!
Joining a foreign law firm took some effort. Besides being actively contributing in class, I volunteered to work on small projects for my professors, which I did to the best of my abilities. Their recommendations, coupled with my work experience and grades, got me here. It also helped that I interned at a law firm while pursuing my LL.M. – 15-hour workdays for nearly six months, but well worth it in the end.
DO YOU BELIEVE THAT A MASTERS IS A MUST FOR LAWYERS SEEKING INTERNATIONAL EXPOSURE, AND JOINING A FOREIGN LAW FIRM?
I would say that some form of foreign education is useful for those seeking employment outside their home jurisdiction, as well as those seeking to have international exposure while remaining in their home jurisdiction. This could be a full-fledged LL.M. degree or any other program. There are so many unique programs out there these days that a targeted short course may be valued more than a generic LL.M.
HOW IS THE WORK CULTURE ABROAD DIFFERENT FROM THE WORK CULTURE IN INDIA?
I think we should be careful not to generalize the working culture in India and abroad. There are firms all across the spectrum everywhere. Dedication is required everywhere but perhaps not understood the same. Professionalism is rewarded here, not benchwarming. There is no requirement to spend long hours in the office unless there is a real need to do so. Another difference is personnel development. Foreign firms are more open to their associates engaging in career development activities. There seems to be some hesitation towards this in India.
WHAT ARE YOUR ROLES AND RESPONSIBILITIES AT LÉVY KAUFMANN-KOHLER? WHAT IS THE AVERAGE WORK-DAY LIKE?
Lévy Kaufmann-Kohler (LKK) specializes in international dispute resolution, particularly international commercial arbitration and investment arbitration. I'm happy to say that I play a role in all aspects of the arbitral process: I sit as arbitrator, act as counsel, and also act as secretary to arbitral tribunals.
The average work-day varies tremendously depending on what work comes up. I could be issuing procedural orders in cases where I sit as arbitrator, drafting legal memos, and/or brainstorming strategies for use in current cases – anything goes. Its why I love my job! I also try to spend some time each day reading on current developments, not only on international arbitration – continuous training is important.
WHAT IS THE SKILL SET REQUIRED TO BECOME AN ARBITRATOR?
One needs a varied skill set to become an arbitrator. In my view, the most important skill is truly listening to what the disputing parties are saying. All too often one hears/reads what one wants and not what is said/written. It is equally important to be diligent – the devil is nearly always in the details! I could go on, but I find these to be the most important skills, common to the top arbitrators in the world.
YOU HAVE BEEN THE YOUNGEST-EVER INDIAN TO BE APPOINTED BY THE ICC. PLEASE TELL US ABOUT YOUR JOURNEY FROM BEING A FRESHER TO BEING AN EXPERT IN ARBITRATION?
A long journey, with a long way to go! Sitting in a classroom at GLC I never thought that I would one day work in Switzerland with the leading international arbitrators of the day. As I mentioned above, working hard and working well eventually pays off! I've received (and continue to receive) plenty of support and encouragement, especially at LKK, for which I am extremely grateful. Its been a tremendous learning experience so far, and the journey continues!
WOULD YOU HAVE ANY PARTING WORDS OF ENCOURAGEMENT FOR OUR READERS WHO WOULD LIKE TO FOLLOW YOUR FOOTSTEPS?
There are much bigger and better footsteps for others to follow!
I would only say that nothing really replaces diligence and hard work. If you work hard and work well, results will follow. Also – and this is particularly relevant as I've often seen Indian students being intimidated in a foreign environment – don't be afraid to step up. Just because something has not been thought of before doesn't mean it can't be done. And finally, always keep an eye out for opportunities – you never know what can happen!