Rahul Rai graduated from WBNUJS, Kolkata in 2006 and got a PPO from Economic Laws Practice after interning there twice. He joined as an Associate after graduating and worked mostly on international trade and competition law matters.
In 2011, he decided to pursue an LL.M and got in at Stanford Law School in the USA. He describes his LL.M experience, talks about the world-class professors and facilities and his time as an Article Editor of the International Law Journal.
After returning to India, he joined AZB & Partners and contributed in building their competition law practice. Here, he talks about:
Why he didn't take up any extra-curricular activities in law school
His experience as an Associate at Economic Laws Practice
The biggest reason he got through to Stanford Law School, USA
Joining AZB & Partners upon his return to India
Please tell us a bit about yourself. How would you like to be introduced to our readers?
I am a competition and international trade (WTO law) lawyer working with AZB & Partners in Bombay.
How did you come to know about the newly established WBNUJS? What helped you gravitate towards law?
Like most kids from my part of the country, I too aspired to crack the IIT-JEE. Like many, I bombed through class XI and XII and unless my parents were to buy a management quota seat in some forlorn engineering college; I stood no chance of becoming an engineer. Even if I were to get into an engineering college, I was confident about my incompetence. Throughout high school I had loved studying non-science subjects like history, economics, and civics. I fleetingly heard about Professor Madhav Menon and the National Law School in Bangalore. Law as a possible career option was becoming more and more promising- it offered the escape from sciences and also promised reasonably well-paid jobs upon graduation. The prospect of landing decent jobs helped win over my parents and their fascination of seeing their son in an IIT. The prospect of getting over the baggage of disastrous XI-XII performance (I got 2/100 in Maths in the first semester in class XI and passed my XIIth with 43/100), never to look back at sciences, studying subjects that I had enjoyed in high school and yet be hopeful of a decent job upon graduation made me zero down on law as a possible career. Thereafter, it was simple. In 2001 Google was relatively new but was catching up as a research tool. I went searching for National Law School, Bangalore and found a thread talking about Professor Menon's move to Calcutta as the founding Vice-Chancellor of WBNUJS. I wrote the WBNUJS entrance test, got through but failed to crack the entrance to National Law School, Bangalore. So I ended up in Calcutta and WBNUJS.
How would you describe your time at WBNUJS? Did you partake in extracurricular activities?
Time at WBNUJS was fun. I entered NUJS with three other friends from school. All four of us had struggled in similar fashion to find a roof over our heads after class XII. The five years at NUJS made me cement the friendship for life. I also met some very interesting and nice people and the friendships forged during college days continue to this day. That is one of my most cherished takeaway from NUJS. Academically, when I look back, I can count 5 out of 50 subjects that were taught brilliantly. I just loved G. Ajay's Political Science, Prof. Rudranshu Mukheerjee's History, Prof. BS Chimni + Ms. Sheela Rai + Prof. Mritiunjoy Mohanty's International Trade Law and M.V. Shiju's Constitutional and Competition Law courses.
Extracurricular activities were a strict no for me. I had spent my high school days in boarding school chasing (with reasonable success) the trophies in debates, elocutions and sports and decided to do nothing in law school unless it interested me. So, all I did, was sleep, read a few books, and spend just so much energy on studies that would offer a fighting shot at jobs.
Right after graduating, you started working at Economic Laws Practice. How did the appointment take place? How difficult were the first few months of ELP given that it focuses mainly on a specific field of law?
I had enjoyed studying International Trade Law and had done reasonably well in the course. With some good luck I landed an internship at ELP, Bombay. I think I worked hard and that got noticed. I got another opportunity to intern with ELP and I decided to work in their Delhi office. Back in 2006 there were 6 associates in their office and Samir Gandhi led the International trade practice in Delhi. Again, I think I worked hard and ELP made an offer.
First few months at ELP were difficult. I could barely draft a two sentence email and within the first month I was working on a full blown WTO dispute. Samir was and continues to be a great mentor. I struggled with drafting for about 8-10 months and finally one day I got a draft without any red marks! Working in the area of International Trade law and doing a WTO dispute was more of fun than a challenge.
How did you build up your expertise in competition and trade law? Please tell us a bit about your work profile at ELP.
I had joined ELP with the idea of working in the area of International Trade law and the hope that someday when the Competition Act, 2002 becomes operational, take up competition law as well. I spent most of the first eighteen months at ELP working on the WTO Dispute with the US on additional and extra-additional duties on import of alcoholic beverages. I would spend 8 hours in the office and another two to three hours reading up on WTO laws. I guess once you become a lawyer, there is no substitute for reading legal texts and commentaries. I just read as much as I could between Monday to Friday, week after week and month after month while at ELP.
Sometime in late 2007 I saw an advertisement from the Competition Commission of India for conducting market studies. I took the idea to Samir, who was extremely supportive and so was Mr. Suhail Nathani, my ultimate reporting partner at ELP. We put in our proposal to run a study on the interface between antidumping and antitrust law, the Commission accepted it and thus began my career as a competition lawyer. Again, I read and read- there is just no substitute.
The work profile at ELP was just what I had asked for- mix of litigation, advisory and policy. Above all, ELP offered the opportunity to do what I wanted to do- trade and competition work.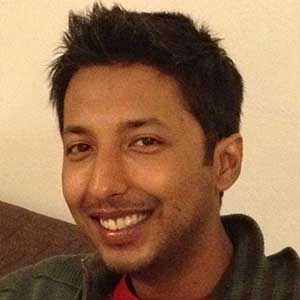 What prompted you to opt for an LL.M from Stanford Law School? How difficult would you say it was gaining admission?
The desire to study for LL.M. was driven more by the idea of experiencing life in a very good university and not so much by learning 'law' a little more. Perhaps, I wanted to make good for the ignominy of not even coming close to cracking IIT-JEE (I was ranked somewhere around 99000 in prelims)! An LL.M. in the US back in 2011 cost about USD 75K and therefore I wanted to go to a place which ranked amongst the very best. Stanford Law School, of course does not need my certificate. I lucked out, despite my not so great rank and CGPA at WBNUJS, Stanford granted me a seat. In retrospect I think, it was all because of my work experience at ELP.
Did you apply for any scholarships? How was the academic culture at SLS?
Stanford Law School does not offer any scholarships to LL.M.s and I had secured the Hugo Grotius scholarship at Michigan. So, it was a tough call. In the end, the lure for the sun and sand in California took me to Stanford. I also tried my luck for INLAKS where I did not even make the shortlist.
The best part about Stanford Law School was the absence of a formal grading system which made the law school such a fun place. Once you stop pitting students against each other and get rid of the system where one student will necessarily be ranked first and other ranked last, studies become fun. Students no longer run after CGPA, take up courses that they really like and above all study than aim for the top CGPA/rank. Like most top law schools in the US, Stanford attracts the very best of faculty and students. The professors are the very best, the peer group is the most diverse and extraordinarily talented. The law school promotes multidisciplinary education in the truest sense. Some of my friends were able to take up courses at the design school, others opted for 'coding'. I had read a little on Francis Fukuyama's work and never knew that he taught at Stanford. Realising this, I ran to register for his introductory course of political theory and despite being very selective he was just glad to take in a trade and competition lawyer with nothing but pop political science theories to offer. Likewise, I wanted to try courses at the Stanford GSB and was able to take up one of the most sought after courses-"Build your own start-up". If I have to sum up the academic culture at Stanford, I would say that it offers the opportunity to try different things, perhaps fail, try again and in the end if nothing works out then walk out with an experience that will certainly make you a better person, if nothing else.
You were also an editor of the reputed Stanford Journal of International Law. How did this opportunity come to you?
Stanford Law School is fairly small but has significant resources. So it offers more opportunities than one can make good of in a year's time. Every year, the student run law journals invite applications for editors. I had spent close to four years doing trade work and so I tried my luck with the International Law Journal. It worked and I got selected as one of the article editors.
The experience though was a little 'under-whelming' considering how correcting footnotes can be quite boring. The article I edited was written by one of the top trade law practitioners and it was fun to read the primary sources and test the author's propositions.
How would you say in retrospect your experience in LL.M. helped you in gaining more knowledge and expertise in competition law? Would you suggest other lawyers having a similar profile to opt for an LL.M.?
Yes. I studied competition law under Professor Mark Lemley, who is without a doubt one of the very best professors in IP and Antitrust and Charles Koob who has one of the most unparalleled profiles as a practitioner. The lessons in Antitrust and assignments have indeed helped in the manner in which I approach an issue now.
I would most certainly recommend people to opt for an LL.M. at Stanford. If nothing you'd come back with a lot of good friends and even if you sleep through the classes, the activity surrounding you will leave you richer in many different ways.
After finishing your LL.M. you started work at AZB & Partners. What prompted you to join AZB? Were there other career options available to you?
Of course I wanted to spend sometime in the U.S. and had managed to secure an offer from one the top firm's with their antitrust practice in Washington DC. The law firm withdrew the offer after a few weeks of extending it. I had to come scurrying back to India and look for a job. Although AZB did not have an established competition law practice, Samir and my colleagues from ELP had moved to AZB. I spoke to Samir and Zia and was convinced about the firm's focus on building the competition law practice. Zia was and continues to be very enthusiastic about competition law and that was a big plus. The prospect of reuniting with the old team at a firm that promised to invest in a new area of law made the decision to join AZB a fairly simple one.
I would have considered sticking around in the U.S. if we completed the "Build your own start up" course at Stanford GSB by securing the seed capital from a venture fund. All VCs told us we were ahead of the curve (polite way of saying the idea sucks). Once the start up dream failed to take off, and the DC law firm withdrew its offer, I came back to India.  AZB happened and I did not try my luck at any other firm.
Have you ever considered litigation or starting up on your own? Would you say the opportunity a firm provides for a young lawyer is worth the trade off in building a reputation?
The romance of doing litigation never got to me. I had grown up seeing a generation of my family and family friends with nothing short of master degrees looking for jobs and not finding any. Deep down I wanted a JOB and at the moment I am happy with the sense of security the monthly pay cheque provides.
I don't necessarily see a disconnection between the opportunity offered by law firms and building reputation. All professions are about building trust and maintaining one's credibility. In a law firm setting, one has to first gain the trust of his/her colleagues, immediate seniors, then the partner and finally the clients. I like the system where you are slowly exposed to different levels of responsibilities. Once you have won the trust of colleagues, seniors, partners and clients, recognition will come. On the point of building reputation I do not see any trade offs between a law firm career track and private practice track. One has to earn the trust of everyone around whether at a law firm or at a counsel's chamber. Become trustworthy and then recognition is bound to come.
What are the primary essentials of a corporate lawyer? How do you say a fresh graduate can work on building these skills?
There is a massive gulf between what is taught at law schools and what is expected from an associate at a law firm. If you manage to learn something, there is a good chance that you will have to unlearn it all once you start working. I generally think that most students walking out of the law schools have more or less the same level of intelligence and certainly sufficient intelligence to become a successful lawyer. The real differentiator is communication skills- written and spoken. The good part is that you need not be a gifted writer or orator- these skills can be acquired. And for that you need to be very very careful in the first job you pick. Rather, the decision to take up a job should primarily be driven by the senior you'd work with. If you find the right senior, the battle is half won. And if the senior has the time and patience to guide you, then nothing like it. Else just observing every single word he/she writes and speaks, analyze the difference in approach, and very soon you would develop your own style, tempered by the basic dos and don'ts taught by the senior.
The other skill set that law schools can never provide is the ability to handle pressure. As you progress in your career, the pressure points will change and you'd see yourself struggling again. It is a continuous process and I am yet to reach a stage where I can start preaching.
What is your current work profile at AZB? How can an intern be of help while trying to learn?
I do a mix of competition and trade law work. I would say about 85% of my work is in competition law. In competition, a bulk of my work involves representation in behavioural cases and merger notifications to the CCI. Increasingly companies are approaching us for risk assessment on their business practice and guidance on mitigating risks. We loosely call it competition advisory and compliance. In International Trade I do the occasional representation for an exporter in an anti-dumping or safeguard duty investigation.
Interns are quite valuable as the colleagues are working full time. We try and involve interns in ongoing assignments for all types of work, including research and drafting of bits and pieces of let's say an appeal memo. All that I look for in an intern is ability and willingness to work hard and with diligence.
What would be your parting message to our readers?
To continue to work for a long period in a law firm set up can be challenging. Unless you enjoy the work, there is just no way that you will survive. So, pick the area of law that interests you the most and make a career out of that.