This interview has been published by Ayush Verma.
HOW WOULD YOU LIKE TO INTRODUCE YOURSELF TO OUR READERS?
I am a simple person who loves his work and enjoys binge-watching TV shows and listening to music in my free time which, fortunately or unfortunately, I don't get much of. In terms of my work, I am what one would call a commercial litigation lawyer and I have been primarily working in dispute resolution and arbitration for the past few years. I also specialise in litigation management and labour and employment law. While my career began with an in-house role at SREI Equipment Finance, I quickly moved to a law-firm thereafter upon realising that in order to be a good in-house counsel, it's important to learn the basics which are best absorbed in a law-firm environment. 
KINDLY SHARE YOUR JOURNEY TOWARDS THE LEGAL SECTOR. WHAT INSPIRED YOU TO TAKE UP LAW? ARE YOU A FIRST-GENERATION LAWYER?
As a kid in school, I was never the most studious and was always unsure about what I wanted to do in life but I always knew that it wouldn't be something that was related to science or maths. I had a keen interest in subjects like social studies, geography, and history and I always loved public speaking right from a very young age.When I was attending my 12th Standard board exams, I wasn't sure about what I would be doing after the exams. My initial plan was to pursue a bachelor's degree in commerce and eventually pursue a career in management. Around the same time, my paternal uncle, Prof. Dr. Rambhatla Venkata Rao, who was the Dean of the law college at Andhra University was appointed as the Vice-Chancellor of National Law School of India University (NLSIU) at Bangalore. I remember accompanying him to his swearing-in ceremony which was right after my board exams and we were taken on a tour of the campus. I was super impressed with the library and the overall vibe of the campus. All of a sudden, I knew what I wanted to do! 
Neither of my parents are lawyers, so yes, I'm a first-generation lawyer. I've been blessed to have uncles on either side of my family (maternal and paternal) who are in the field of law with one being an academician and the other being a seasoned litigator.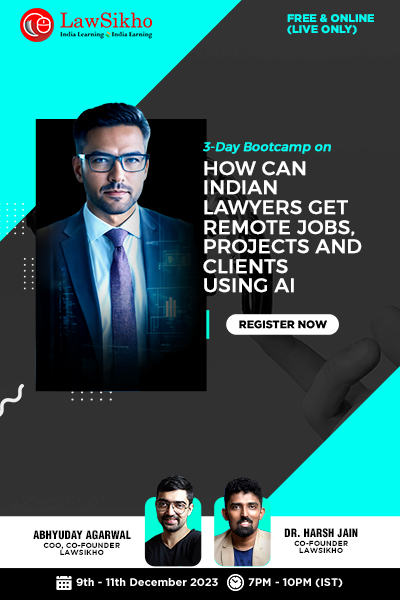 KINDLY SHARE YOUR MEMORIES OF CHRIST UNIVERSITY AND THE CONTRIBUTION IT HAS IN SHAPING YOUR CAREER AS A SUCCESSFUL LAWYER. WHAT KIND OF CO-CURRICULAR ACTIVITIES DID YOU PARTICIPATE IN DURING YOUR LAW SCHOOL DAYS?
Law school was indeed a life-changing experience for me. I was blessed to have the peers and the faculty that I had during my time at School of Law, Christ University. I always like to say that while I learnt the nitty-gritties of the profession through my internships and work experience, I learnt the nitty-gritties of life from law school. The faculty and my peers had an equal role in helping me shape a part of my personality which I carry till date. I was never the most avid mooter in college. I did participate in a few internal and external moots but my passion throughout law school was towards parliamentary debating. I also remember participating in a few client counselling competitions and MUNs. However, out of all the activities, PDs remained my favourite. I was active on the PD circuit even for a couple of years after graduating and it still remains an activity that is very close to my heart.
PLEASE TELL US MORE ABOUT YOUR EXPERIENCE AT SREI INFRASTRUCTURE FINANCE LTD. HOW DID YOU LAND YOUR FIRST JOB THERE? WHAT WAS THE NATURE OF WORK YOU DID? HOW WAS THE LAW SCHOOL LEARNING DIFFERENT FROM THE FIRST HAND PRACTICAL EXPOSURE YOU GOT THERE?
SREI Equipment Finance was my first job fresh out of college. It was a campus placement and although I was over the moon at the time knowing that I got selected for an in-house role straight out of law school, little did I know that I was nowhere close to being prepared for the role that I was getting into. Ideally, in-house counsels are expected to have basic knowledge of law and they are expected to liaison with external counsels and also advise internal stakeholders on various legal aspects. In order to effectively perform this role, it is important to have some amount of experience in the practical applications of law which are learnt better either through chamber practice or law-firm roles, be it litigation or otherwise.
As someone who has been in the profession for the better part of a decade now, I feel young lawyers should always start their careers either in litigation or in a law-firm because that is where you learn the basics and a lawyer who doesn't know the practical applications of the basics can never make a good in-house counsel. This was the reality of my stint at SREI Equipment Finance. My team and my mentor at the company were great and they did their best to make me feel comfortable in my role but the truth is we learn our best lessons when we are outside of our comfort zone and despite getting good exposure in terms of the practical aspects of working in the legal team of an NBFC, I decided to move to a law firm to ensure that I learn my basics first. However, I always knew that at some point I would love to return to an in-house role.
While the law school curriculum is important, practical experience gained through internships and while working is crucial to an individual's development especially in the formative years of one's career. Having said that, I learnt a lot from the different roles that I found myself in within the first two years of my career and this varied experience helped me in figuring out my career path within the broad spectrum of the law.
YOU SPECIALISED IN MEDIA AND ENTERTAINMENT LAW AND THEN MOVED TO THE INFRASTRUCTURE FIELD, WHAT LED TO THIS SHIFT OF MIND (OR HEART)?
During my 5th year of law school, my batch had to choose an elective subject and I chose Media and Entertainment Laws as my specialization, frankly because it was being taught by the best faculty on our campus, Prof. Dr. C.S. Somu, who was also the then Head of Department. I did have an inclination towards Media and Entertainment laws but the fact that the course was being taught by Dr. Somu was what drew me towards the subject. I was never too keen on building a profession out of this subject as I never worked specifically on Media and Entertainment laws either in my internships or thus far in my career. I certainly enjoyed learning what I received from the specialization. Being in litigation now, advising a wide array of clients, I occasionally get opportunities to apply my knowledge of Media and Entertainment laws as well.
WE SEE THAT IN THE INITIAL YEARS OF YOUR PROFESSIONAL CAREER, YOU SWITCHED MULTIPLE JOBS; IN OUR TRADITIONAL SOCIETIES A LOT OF YOUNGSTERS FIND IT DIFFICULT TO TAKE A SIMILAR STEP. WHAT WOULD YOU LIKE TO TELL THEM? WERE THOSE DECISIONS FRUITFUL IN THE LONG RUN OR DO YOU HAVE ANY REGRETS?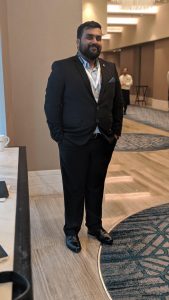 I don't have any regrets. In fact, I look at each job change as a learning experience. One of my early mentors told me that I should change as many jobs as I could in the first 2-3 years of my career so that I can find the role or field which I truly enjoy and which will be a good fit for me. We are all advised to find a job and stick with it, but my advice to youngsters would be to look for the right job so that you never need to find a job again. In my case, my multiple job changes were definitely fruitful as I have gained varied experience which is now proving rather useful in my career as a litigator.
YOU MOVED FROM AN IN-HOUSE ROLE, FOLLOWED BY A CORPORATE TRANSACTION ROLE, AND FINALLY INTO LITIGATION. WHAT LED TO SUCH DECISIONS? WOULD YOU SUGGEST A SIMILAR PATH TO THE NEW GENERATION OF LAWYERS?
Sometimes I look back at my own career graph and it brings a smile to my face when I think about where I had started and where I am now. I did start my career with an in-house role in Bangalore; thereafter I moved to the corporate team of a law firm in Hyderabad where I was in a transactional role. It was at this firm that I started working alongside the litigation partner as well and I got myself enrolled at the bar, little did I know that this was going to define my career path going forward. Post this role, I worked with another law firm in Bangalore but I was deputed by the firm to one of their client's legal team for a period of one year. This company was one of India's (and the world's) largest automotive manufacturers. I picked up some wonderful in-house experience at this role and eventually after completing the one-year contract, I decided to practice independently for a while before ending up in a litigation role at King Stubb & Kasiva, Advocates and Attorneys.
KINDLY TELL US ABOUT KING STUBB AND KASIVA AND YOUR ROLE THERE.
King Stubb & Kasiva ('KSK") is a full-service law firm that had originally started with one office in Delhi but has quickly grown to 5 other cities in India – Bangalore, Mumbai, Chennai, Hyderabad and Kochi along with an international office in the city of Milan, Italy. I joined KSK back in 2018 in their Bangalore office as a part of their litigation team. In mid-2019, KSK decided to set up an office in Hyderabad. Looking at my previous experience in the city, our managing partner, Mr. Jidesh Kumar, felt that I would be a good fit to head the firm's operations at Hyderabad. Hence, the responsibility of heading the KSK Hyderabad office came on my shoulders. I am responsible for overseeing the operations and managing the team at KSK, Hyderabad. I shall always remain grateful to Mr. Jidesh Kumar, our senior partner Mr. Rajesh Sivaswamy, and our Dispute Resolution partner, Mrs. Smita Paliwal, for having faith in me and guiding me through what I believe has been the most challenging role of my career so far.
AS ONE OF THE YOUNGEST PARTNERS OF A FULL-SERVICE LAW FIRM, WHAT WERE THE CHALLENGES THAT YOU FACED AND HOW DID YOU DEAL WITH THEM?
Although my colleagues sometimes refer to me as a Partner, I always politely remind them that I'm only working at a Partner-level and I am yet to prove myself and earn the privilege of being a Partner of a prestigious firm like KSK. I believe that I am certainly making my way towards it while enjoying my current role and learning every day. My primary responsibility at KSK, Bangalore as a part of the litigation team was to handle a few clients but one of the biggest issues I faced after taking on my current role as Head-Hyderabad was that of managing the office not just in terms of managing my workload and that of my team's or managing my clients but also managing the administrative aspects of the office and developing new business for the firm in Hyderabad. This was not something that I was used to doing in any of my previous roles. Suddenly I found myself managing a team of associates and mentoring interns directly which took a little bit of time for me to get used to. Having said that, I have always loved challenges and thanks to the constant help from my mentors at KSK, especially Mrs. Smita Paliwal, I was able to quickly hit the ground running.  
YOU HAVE REPRESENTED A GERMAN INFRASTRUCTURE COMPANY BEFORE THE COURTS AND HAVE ALSO ADVISED AN UK BASED CLIENT IN ACQUIRING AN INDIAN COMPANY. WHAT CHALLENGES DO YOU THINK INTERNATIONAL COMPANIES FACE WHILE DEALING WITH LEGAL CONFLICTS IN INDIA?
As a young professional, I thought that there wasn't much bias against foreign companies in India. In fact, I believed that they might have it easy because of their global reputation. I couldn't have been more wrong. Foreign companies face many regulatory and compliance related challenges in India. Quite a few judicial institutions tend to take a pro-India or an anti-capitalist approach and this impacts the outcome of the cases that these institutions adjudicate. It's the same for Indian companies abroad as well. This is a rather sad state of affairs as we live in a global economy now and it would be prudent for us to have a regulatory system which is conducive to foreign companies so that the financial benefits can be reaped by everyone collectively.
HOW IS A LAW FIRM EXPERIENCE IN A SMALLER CITY DIFFERENT FROM A METROPOLITAN? ARE THERE ANY BENEFITS OF WORKING IN HYDERABAD OVER DELHI?
Hyderabad is by no means a small city and it is definitely a metropolitan in its own right. However, it is much smaller when compared to cities like Mumbai, Delhi or even Bangalore. Hyderabad has a huge manufacturing industry which is spread across various sectors including but not limited to Pharmaceutical, packaging, textile, and many more. Hyderabad is also home to various technology companies from all over the world. All of these factors make it a great place for business and there is a lot of potential for law firms to support the widespread business community in Hyderabad. Having worked in all of these cities in various roles, I would say that the experience of working in Hyderabad is not very different from other metro cities. In my current role, I only work with corporate clients and the nature of the work that we do at KSK Hyderabad is very similar to what other offices of KSK and other firms in bigger cities do.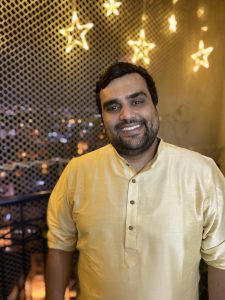 IS THERE A RECENT NOTEWORTHY INCIDENT WITH A CLIENT THAT YOU WOULD LIKE TO SHARE?
It's not a very recent incident but around this time last year one of our big clients required urgent support in Hyderabad against an unconditional bank guarantee which could have been encashed by a potentially delinquent company in whose favour our client had issued the said bank guarantee in the course of business. It was a challenging matter to work on as all of us know that the law on unconditional bank guarantees is settled and it is next to impossible to obtain a stay order on the encashment of such a bank guarantee. We were able to obtain a favourable order for our client and we ensured that the said bank guarantee wasn't encashed at that time. This was one of the most challenging and interesting cases that we have handled at KSK. 
WHO IS YOUR ROLE MODEL AND WHY?
Our managing partner, Mr. Jidesh Kumar, is someone I've looked up to ever since I met him in 2018. Having learnt so much from him and seeing everything that he has achieved at such a young age is quite incredible. I hope that I will be able to take a leaf from his book going forward and continue getting opportunities to learn from people like him.
WHAT ARE YOUR VIEWS ON GETTING INTERNSHIPS THROUGH CONTACTS? IS THERE ANYTHING WRONG WITH SECURING INTERNSHIPS THROUGH PERSONAL CONTACTS? DID YOU FACE ANY DISCRIMINATION ON SIMILAR GROUNDS?
I was fortunate enough to have few contacts in the legal field but I always made it a point to make limited use of them. While I did pester my uncles on either side of my family to help me secure 2 to 3 internships, most of my internships were obtained by me in my individual capacity or through the Placements Committee at law school. If students make sufficient use of the college committees, keep their eyes peeled for good internship opportunities which are regularly posted on multiple online portals nowadays and make it a point to network with professionals, they will go a long way in securing great opportunities.
YOU HAVE DONE MULTIPLE INTERNSHIPS DURING YOUR COLLEGE DAYS AT PLACES LIKE POOVAYYA & CO., OFFICES OF MENAKA GURUSWAMY, OFFICES OF ADITYA SONDHI; DID YOUR LITIGATION INTERNSHIPS HAVE A SPECIAL INFLUENCE ON YOUR LONG-TERM CAREER DECISIONS? WHAT WOULD YOU SUGGEST TO YOUNG LAW STUDENTS? SHOULD THEY TRY TO DO MULTIPLE INTERNSHIPS OR SHOULD THEY JUST FOCUS ON COLLEGE CURRICULUM?
Absolutely, I was fortunate enough to have done  3 to 4 litigation internships out of a total of 10 internships during my law school and these internships definitely made it easier for me to decide whether I wanted to pursue litigation long term in my career. Law students should firstly aim to look towards maximising their internship windows and not just stick to the 4 or 5 mandatory internships if they want to maximize their learning experience. It's best not to just stick to the course curriculum but also try to do at least 2 internships in different areas, especially litigation and corporate law, and if possible, in-house, in order to get a taste of everything before they decide what they want to pursue in the long run.