Prof.(Dr.) Rajinder Kaur is a veteran in the field of research and currently a Professor of Law at University Institute of Legal Studies. She has achieved the prestigious prefix of the professor at a very young age, courtesy her extensive success in publishing and researching. She has dedicated her life to unceasing research and development in the law, with three of her case studies listed in the Harvard Business review! She has also collaborated and worked on numerous government projects. Her blend of new-age gallant thinking in law and advantage of teaching the same in classrooms makes her the perfect picture of success every young law enthusiast can aspire to achieve.
In this interview she talks to us about:
How to become a successful researcher
How to choose the right journal for publishing work
How does the life of a researcher look like and opportunities for young researchers
Advise to young academicians on blending research with teaching
What can the new generation of students learn from her generation on the art of studying law?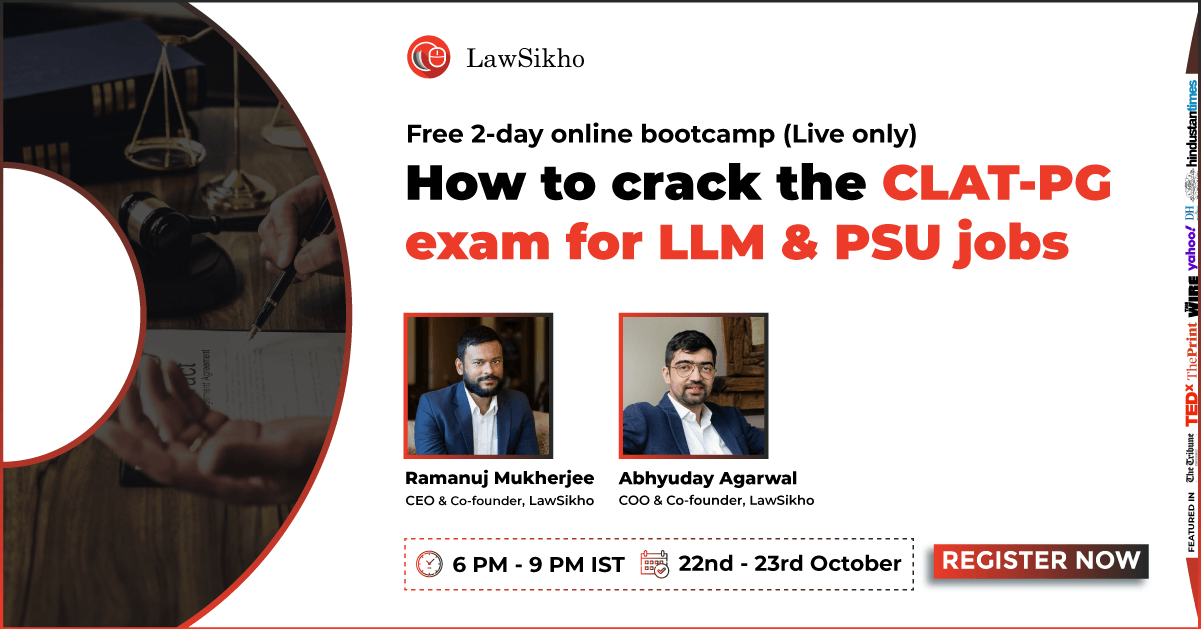 PLEASE TELL US SOMETHING ABOUT YOURSELF AND HOW YOU CAME TO BE IN THE LEGAL FIELD?
I was pursuing pharmacy. I belong to an agricultural family and there were a lot of legal issues in the family which motivated me to pursue law instead. I did my law from Department of Laws, Panjab University.
YOU HAVE DONE YOUR MASTERS IN LAW AS WELL AS THE DOCTORATE IN LAW ON THE ISSUE OF CHILD LABOUR. HOW DID YOU DECIDE TO PURSUE THIS SOCIAL ISSUE THROUGH RESEARCH-BASED STUDIES?
There were certain articles which I came across during my graduation in an ILI journal. I was a student of constitutional law and studied certain books like 'Neera Bura's Born to Work' which impacted me. So I decided to take up the topic of Child Rights.
HOW HAS LEGAL EDUCATION SYSTEM CHANGED OVER THE YEARS AND WHAT ARE THE ADVANTAGES AS WELL AS DISADVANTAGES OF THIS CHANGE? WHAT CAN STUDENTS OF TODAY LEARN FROM THE OLD SYSTEM OF LEGAL EDUCATION?
Practical training and clinical legal education have found a central place in the system of legal education today and it was not that stressed upon during our time. We were not exposed to court working and procedure until the final year itself. We came to know about the concept of mooting very late and nowadays it is part of the curriculum. Secondly, clinical education, developing legal clinics to bring awareness to citizens about their rights is also a welcome change. It simultaneously helps students develop insight into what they are actually supposed to do when they graduate from the college. The new legal education system is working towards incorporating changing trends of society, for instance, corporate and business laws are now taught as a regular subject. Research is also stressed upon more now. We didn't have that many resources. The quality and quantity of resources have definitely brought about a significant change in the system.
But one drawback of too many resources and activities is that depth of knowledge has decreased in students. They have a shallow knowledge of their subjects. They don't even take into consideration the critical analysis of the subjects or topics they are studying. When we were studying, we studied a topic holistically and in entirety. Students don't look beyond words or at the objective of having certain words and not others in the statute. This makes knowledge only superficial. While students are equipped with good oration skills and research, but in-depth knowledge is missing. For instance, Students don't turn to constitutional debates anymore to fuel their research.
YOU HAVE BEEN AN ACADEMICIAN FOR A LONG TIME. WHAT IS YOUR ADVICE TO STUDENTS WHO WISH TO PURSUE A CAREER IN ACADEMICS BUT ARE CONFUSED BETWEEN LITIGATION AND ACADEMICS?
Be it practise of law or academic, one must do that which gives him/her more happiness and satisfaction. I wanted to go for the judiciary but due to Sidhu scam and various other litigations, I got into teaching instead. But when I did it, I started enjoying it. The moment you deliver a lecture and come out satisfied – that is your cue that you have made the right choice. And if you are in the court and the moment you come out and feel satisfied that you have done justice to your client, it is sufficient to conclude that this is your calling. There is no difference between the two fields and it all depends on the individual's interest.
YOU HAVE BEEN A RESEARCH SCHOLAR FOR SUCH A LONG TIME AND WRITTEN INNUMERABLE ARTICLES, THAT TOO IN DIVERSE FIELDS. HOW CAN AN ACADEMICIAN FILL THE GAP BETWEEN RESEARCH AND PRACTICAL TRAINING?
A writer or researcher should avoid becoming self-obsessed after writing a few articles. Research is an on-going learning process. I am a teacher of Constitutional law, but due to several administrative reasons, I ended up teaching Business and Economic Laws. Company law as a subject had no takers. People usually underestimate its importance as a subject of legal education curriculum. But I found it to be very interesting and also found that labour laws, company law and corporate laws are actually interdisciplinary subjects and directly impact management.
If you look into my research work, writing a case-study was a very challenging task for me. I was told to simply sit and observe, and note down things. There was no place for opinion in this type of researching. I was to narrate the events as it is. These case studies are now listed in the Harvard Review. But they helped me to fill the gap between research and practical training. I learnt structural problem solving and I share my experience and learning with students who gain insights into the practical aspects of working of companies. Research should be a tool to analyse the problem and solve the problem thread by thread, rather than simply looking at it as a cumulative and big problem. Steer clear of opinions and biased approaches, and simply look at the problem, bifurcate it and the gap between pragmatism and research will be filled. Case- studies method is the most sought-after way of teaching nowadays. Research can be more challenging than the practice of law! A good research exercise enhances one's acumen in critical and analytical ability.
SHOULD A RESEARCHER SPECIALIZE ON A PARTICULAR TOPIC FOR PURPOSE OF GETTING PUBLISHED OR RESEARCH ON DIVERSE TOPICS?
One must continue in the research that is undertaken and acquire a thorough knowledge of his subject. I have done my research on child rights and then I continued it with topics of company law now have practically covered all topics under both. Now my research has ventured into Trade Conflict. Initially, I also committed some blunders, for instance, I wrote a paper on Bio-Terrorism which was very good and also got published, but I never followed up the issue through continuous research. Now I have to explain this anomaly in every interview I face.
SO WHAT IS YOUR ADVICE FOR YOUNG RESEARCHERS? WHAT SUBJECTS SHOULD THEY FOCUS ON? WHAT ARE THE DO'S AND DON'TS THEY SHOULD BE AWARE OF?
If you look at the demand in the market, it is for corporate law universities are already providing quite a lot of specialization in Constitutional law already. We need teachers to teach new upcoming subjects of national importance like Corporate Governance, CSR, Commercial Arbitration, International Trade Law, Competition Law, Financial regulatory Market etc. We are still lacking in this regard. Students should take up these subjects. Trends are changing very fast, for instance, the shift from arbitration to mediation and negotiation. So one must focus on the trends and work accordingly.
HOW SHOULD STUDENTS GO ABOUT CHOOSING THE RIGHT JOURNAL FOR PUBLISHING THEIR WORK?
Choosing the right journal has become a tricky task because there are so many predatory journals these days. A journal might have an impact factor of 3.5 or 4.5 in their local area but it doesn't mean it is a good journal. For instance, Elsevier has an impact factor of only 1. So, it has become a market. So, one must either go for University Journals. Initially, one can start with student-run journals also. One should aim for good and standard publishers. For example – Elsevier, Springer, Sweet Maxwell, Thompson, INDUS foundation, I J Global, Lexis-Nexis etc. However, be it any journal, one must always aim for doing qualitative work and not sub-standard work. A good journal will teach you about your mistakes and shortcomings in research and that is important for growth in the field.
WHAT IS A GOOD IMPACT FACTOR?
Even a 0.1 or 0.3 is a good impact factor if it is given by the right agency. Now, the UGC has laid down that the impact factor given by Thompson Reuters will be taken into account. They mark out a journal and then give an impact factor rating. Thompson Reuters is a massive publishing house and also ranks Universities.
WHAT OTHER OPPORTUNITIES EXIST FOR STUDENTS AND ACADEMICIANS LOOKING TO EXPAND THEIR CAREER IN RESEARCH (EXCEPT GETTING PUBLISHED AND TEACHING)?
There are many opportunities for researchers. Editing is a great opportunity but command over language is very important. One can be a researcher for Government projects also. The Government hires researchers for framing public policies from time to time. One should keep a tab on the websites of various Ministries to avail the opportunity. The teachers who are selected to handle these projects also advertise for research assistants. Fellowship programs can also be availed by students.
WHAT HAS BEEN THE HIGHEST POINT OF YOUR CAREER SO FAR?
Listing my case-studies with the Harvard Business School! The first case-study took two years to complete. It was first published with Ivy and subsequently got listed with Harvard.
HOW CAN ONE PUBLISH FREQUENTLY? WHAT ARE THE FUNDAMENTAL QUALITIES OF A GOOD RESEARCH SCHOLAR?
One must give himself or herself a target and work towards achieving that target. Hap-hazard publishing will only add stress to life and lead to the imbalance between work and life. One must read a lot, and that too good books; Patience; Hard-work; Developing a framework of mind to comprehend things correctly; laying out things in the proper manner are the undisputed hallmarks of a good researcher.
WHAT IS YOUR MESSAGE TO STUDENTS OF LAW?
Students are running towards judiciary a lot and I was also a part of this Bandwagon once. But I would advise them that they should leave it out and things will come to them on their own, whatever the fate has laid out for them. One just has to work hard. The basic aim should be to study hard and be honest with yourself. Be sincere towards your studies and rest will follow.