Rajrupa Sinha Roy is an alumnus of NALSAR. Having studied law from Haldia Law College in 2009, she pursued LL.M from NALSAR in the year 2011. Currently pursuing his PhD in Environment Law from Rajiv Gandhi School of Intellectual Property Law, IIT Kharagpur and gainfully employed at Adamas University as an Assistant Professor of law, she has taken part in several conferences in India and abroad. An academician throughout, she has worked in various projects that were funded by Government of India.
In this interview she talks about –
Her college days
Her opinion on importance of Mooting
Her experience as a Junior Research Fellow in Ganga River Basin Management Plan
On pursuing a PhD from an IIT
Her experience of working as a professor
How would you like to introduce yourself to our readers?
I would describe myself as a strong and dynamic personality with a broad temperament as well as someone who is a staunch supporter of innovative and constructive ideas.
Tell us something about your school and college days.
I wish I could travel back in time to be with my friends with whom I cherish fond memories. School and college days had been the best days of my life as it has helped me in shaping my present career. I take pride in being a student of Bethune Collegiate School, Kolkata which has inculcated a sense of discipline in my day to day activities. My tenure as a student at Bethune has always since my graduation from there motivated me to accept the tough challenges presented from time to time. I graciously thank Ms.Rekha Sengupta,my ex Principal, for assisting me to deal with complex situations in life. Graduating from Haldia Law College was no different from my school days since my teachers and friends reserved the same support for the endeavours I had taken now to be a lawyer. My stay at Haldia Law College has nothing but offered immense opportunities in the form of inspiration to take up higher studies that I had taken from my teachers and seniors. I owe a lot of credit to these beautiful people for what I am today.
How important do you think mooting or any co-curricular activity is in shaping one's future career in law?
I being a student of a non NLU understand the importance of mooting in contemporary academics as I never got the opportunity to participate in any National level Moot-court Competition due to lack of proper guidance in regard thereof. Mooting is a vital co-curricular activity for all law students as it brings out the inquisitive personality in a student. It also helps in building inter-personal skills and all-round development which are basic necessities for a successful lawyer. I strongly believe that whether a NLU or non-NLU, the university should prima-facie focus on conducting moot-court competition both at University and National level to help aspiring law students to hone their skill and exhibit the same. As for other co-curricular activities are concerned a law student must make sincere efforts to undertake publication of Research Papers, Articles, Case Notes etc. in reputed journals. Publications in reputed Journals aids in writing a strong resume for students seeking jobs or applying for higher studies in reputed Universities around the world.
How important a role do you think law school plays in shaping one's career?
The theoretical and the practical aspects of studying law are divided by a fine line of critical thinking and analysis which can be put into effective usage. Take for example an instance where the culmination of a research oriented topic could be used for framing policies in the legal domain. As the saying goes that knowledge without its application is meaningless, theoretical ideas supplemented by practical usage can go a long way in grooming a law student for achieving a successful career at the best law firms and companies in India.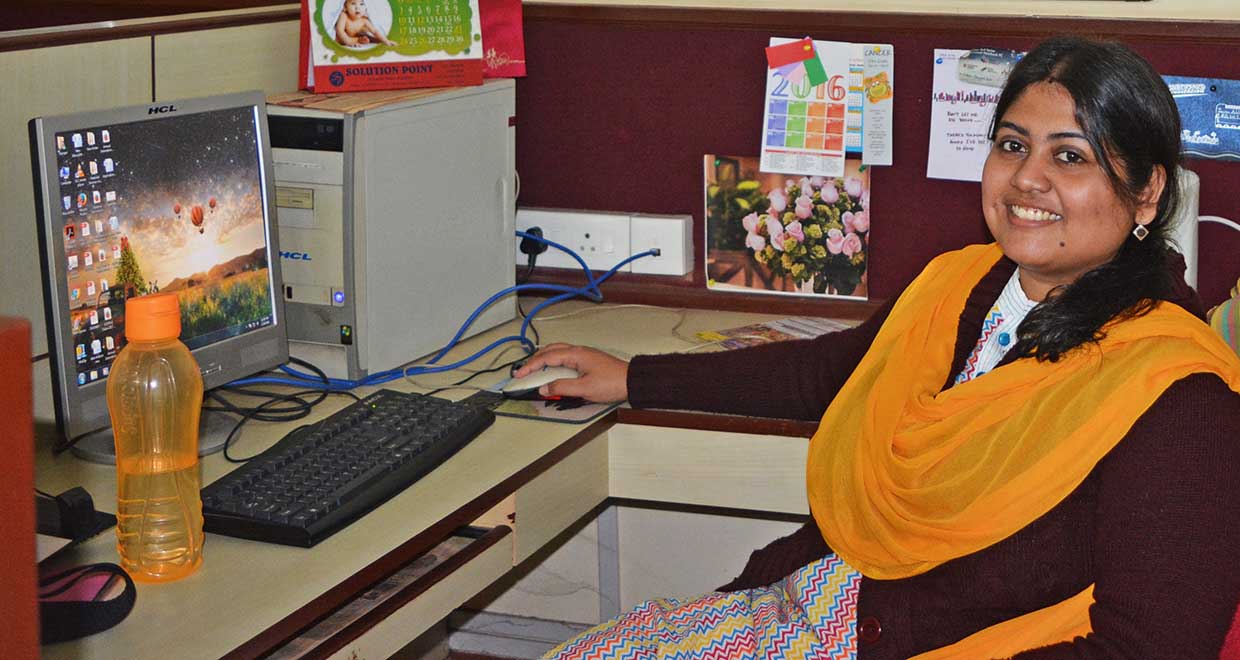 Please share with the readers your LLM experience at NALSAR. What are the challenges you had faced while studying at NALSAR?
I did not face much difficulty in terms of my academics as while studying for my LLB degree I had a course structure similar to that in most other law schools. However, though the syllabus and other activities were quite similar, I had but two very significant disadvantages; one was 'Internship' and second was 'Moot-Court'. Nevertheless, I still treasure each and every moment of my stay at NALSAR and made friends for life.
After completing your LLM, you worked as a junior research fellow in the ganga river basin management plan and policy project under the MoEF, GOI. Do share your experience on the same.
That was a major turning point in my life where I got the opportunity to begin the most desirable research work on environmental law. I wanted to do my LLM in Environmental Law but that dream materialized in a pragmatic sense only when I started working in the Ganga River Basin Management Project. I worked in the project for almost three years where I mainly researched on various legislation and policies relating to the river Ganga. The association with prodigious academicians as well as the Ministry of Environment and Forest ascertained me with a range of opportunities. I received the chance to not only work with great academicians but to also attend several research-oriented programmes, which eventually helped me to determine the area of my Doctoral Dissertation.
Please tell us about the selection procedure of for the fellowship program which you were inducted into.
There is no specific selection procedure for these kinds of research programmes. It depends upon the types of Projects that are presently in the pipelines or are being initiated and the funding which is available for the same.
Having secured a PhD from IIT, how would you describe the journey to attaining the same?
The moment I enrolled myself for the PhD I was determined to achieve all the goals which would have never been possible before I joined.  The application procedure is very simple. The admission is open in July and in December every year. One can apply in four different categories for PhD in IIT. The first category is 'Regular with Institute Assistantship', which is the category where you will be ensured a Scholarship from the Institute. The second category is 'Individual Fellowship' (CSIR/UGC/DBT/ICAR/INSPIRE etc.). The third category is 'Sponsored'. The fourth category is 'Through Project'. You shall find all the rest of the details on the relevant web-page for the programme. The topic of my Doctoral dissertation is 'Law and Policy Framework on Pollution of River Ganga in West Bengal'. I would not call it a challenge because striving hard for something which makes you knowledgeable and strong is worth the hardship and pain. I never thought in my life that I would go to Oxford University to present my thesis. I would always cherish these memories no matter where I go.
You can be best described as an academician. When did you realize that academics is the place where you can excel professionally?
I have always been fond of becoming an academician ever since I graduated as a law student. Being among the students gives me a sense of power and happiness. I believe I could positively contribute to the society by being a teacher. I could be a role model for students who are the future of this country.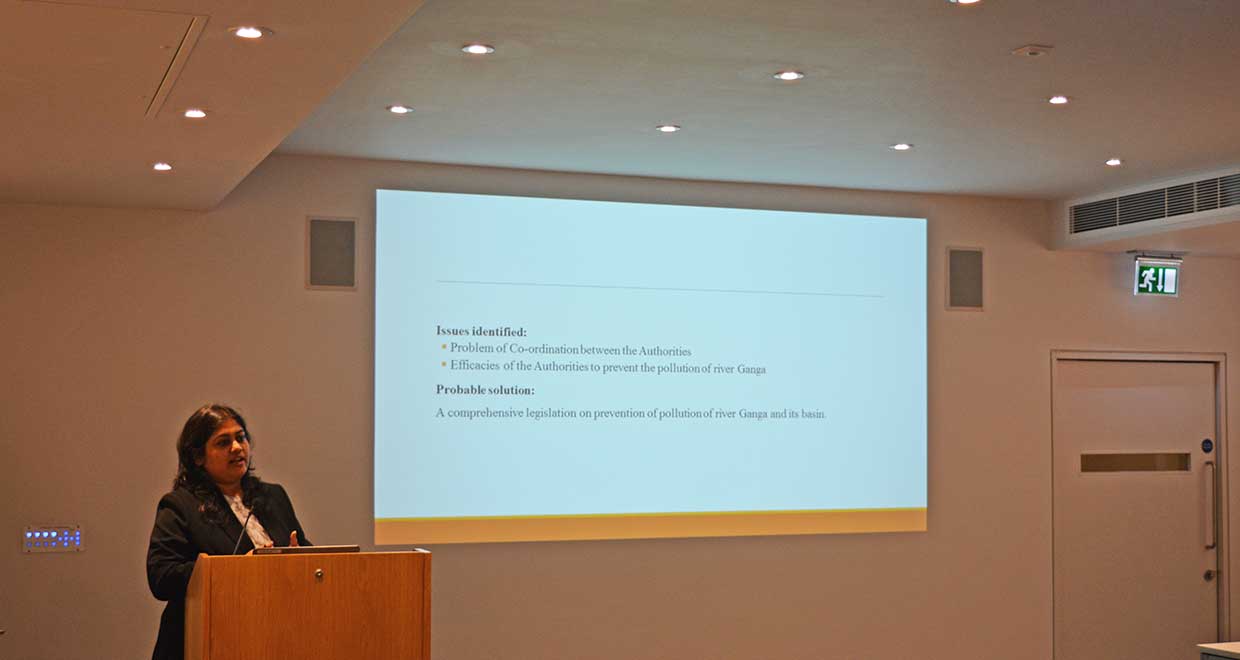 You are now working as an Assistant Professor at School of Law, Adamas University Barasat. How is your work experience so far?
The experience till now has been very wonderful. Teachers and staff have been very kind and supportive. My role as Assistant Professor has been well appreciated by the Dean of law department and, most importantly, by my students. As I have already pointed out before, it was my love for teaching as well as academics that truly prompted me to take up this job of Assistant Professor at Adamas University.
In today's time, every law graduate wants to get into the rat race of landing a job at a corporate law firm. What prompted you to choose the less charted pathway of teaching law?
Though working with a corporate law firm is a lucrative job, one has to be satisfied as well with what he or she is doing in life. My choice of working as an academician would definitely be more about my sense of satisfaction and happiness. As already mentioned, my love for teaching had a profound influence on me on taking up this job. I believe that teaching as a profession is not a less charted pathway as one can always do better in this field as well.
You have studied at a traditional law college, a NLU, a college constituted under the aegis of IIT, and, currently, you are teaching at a newly instituted private law school. How has the collective experience of that been?
It will be wrong to think that you could list out the pros and cons of a University because it is not the same as measuring how you would measure any place of work or vocation.  A more appropriate way to discuss what you mentioned would be to address the challenges I faced as a student at the institutes where I studied or taught. To be very frank, in today's time, every student faces immense stress related to academics, peer competition and the drive to excel in life. One nevertheless has to remember that opportunities lie in adversity. University is a level playing ground and it is the student who has to decide the rules of the games where he can excel.
Where do you want to see yourself five to ten years down the line?
I am very much keen to pursue Post-doctorate from a reputed University where I can excel in my research skills with regard to environmental law.
What final piece of advice do you want to pass on to the readers of the SuperLawyer?
A good piece of advice for this young generation would be that no matter how hard life plays with you it is upon you ultimately whether or not you want to get up and walk to see what life has in store for you. Never give up and try to give your best shot and leave the rest up to the Almighty.