Ramanuj Gopalan graduated in the year 2007 from the West Bengal National University of Juridical Sciences. He got a Pre-Placement offer from Amarchand & Mangaldas & Suresh A Shroff & Co, Delhi, and was part of the M&A and Corporate Advisory Teams. He was made Principal Associate in 2013, after working there for six years. During his career, he has also published articles relating to FDI in major publications. Currently, he is one of the youngest General Counsels in India, at SAIF Partners. SAIF Partners is a venture and growth capital fund invested in helping Asia's exceptional companies grow from concept to IPO.
In this interview he discusses:
His time at AMSS and his perception of the field
The reasons behind his success at AMSS
His shift from AMSS to SAIF, India
The scope and nature of his responsibilities as General Counsel
How would you like to introduce yourself to our readers?
I am a commercial lawyer presently working as general counsel with SAIF in India. In terms of background, I was born and brought up in Kolkata. I did my schooling in Don Bosco School, Park Circus and did my law from WBNUJS, Kolkata. I received a pre-placement offer from Amarchand, Delhi and joined its M&A and General Corporate Advisory team in 2007, worked there for 8 years and then joined my current position.
What motivated you to pursue this field? Are there any lawyers in your family?
I am a completely first generation lawyer. No one in my family is a lawyer.
My introduction to law was mainly from American novels, movies and serials which both my sister and I used to like. Lawyers such as Atticus Finch and the ones in Grisham's novels fascinated me. I was a science student in school, and while engineering and medicine were popular choices in my region, I was not too interested to pursue these as a career. In fact I had taken the form for JEE but did not give the exam. The plan to study law however, was not fixed till my last year of school. This was when WBNUJS had just opened in Kolkata under Dr. Madhava Menon. While I was not very sure of my chances as I had not prepared very hard or taken any coaching for the exams, I was very happy when I got through as it gave me an opportunity to stay in the city and be with my family.
Tell us about your experience at NUJS, Kolkata.
College and staying in a hostel were life changing experiences for me. There was good exposure and guidance in core academic and co-curricular areas such as publications, mooting etc. The experience of staying independently away from home and interacting with people from diverse backgrounds and cultures in college and hostel was also invaluable.
We had a very vibrant student body at least in our first few years when Dr. Menon was there as Vice Chancellor and Professor Shiju as warden. In the last couple of years, because of the pressure of placement and recruitments this tapered off a bit.
Since I was from Kolkata, I used to stay in the hostel and go home during weekends or holidays, so in that sense I had the best of both worlds. Of course it was easier for me compared to students from other cities who may have found it difficult initially away from home. Our college is located very centrally and it is very easy to go around the city. Apart from academics I was part of the Recruitment and Placement Committees and also the Constitutional Law Society.
What advice do you have for law students on maintaining a good academic profile?
I find students today to be a lot more focussed and clear about their career goals so not sure I am the best person to be giving advice on this! In terms of academics I was never the type to study a lot. However, what I found helpful was to listen attentively in class and take notes as that helped in absorbing what the teachers said and was also helpful to study before the exams.
You have published many articles in the field of business laws. What advice do you have to give students on how to go about writing publishable articles?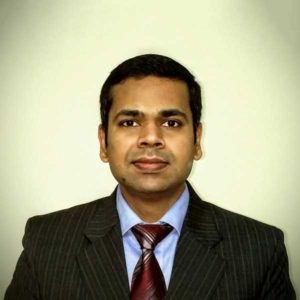 There are several publications today that are looking for good articles on topical issues. For business related articles the key is the topic selection. It must be relevant and preferably bring some new perspective on the issue. The other important area is that it has to be comprehensive but still concise. The difference with pure academic articles is that the article must be presented in a reader friendly format and not become too technical or legalistic as your audience would lose interest.
How did you decide on this particular field of expertise? Did your internships help in shaping your current career trajectory?
Yes, to an extent. The other big factor was career certainty. In my view at least till a certain level a law firm (and a corporate job) is certainly more merit based and democratic than private practise. While private practise also interests me, I feel it is very difficult to find your feet in litigation practise initially and there is very less financial security. So for someone from a middle class background and without any family connections in law like me, a law firm or corporate job was ideal. Corporate law also has its own nuances and constantly challenges you so it is not difficult to remain motivated.
Tell us about your time at AMSS, Delhi. Did your perception of the industry change in the eight years you spent with them?
I had a very good time in Amarchand and worked with Mr. Shardul Shroff and some great team members during my time there. I was fortunate to have worked on a lot of interesting and headline deals which gave me great exposure to different areas of law and sectors. One advantage with working in a firm like Amarchand is that you work on larger and more complex deals involving issues from different areas of law, including other practise groups such as IP, Competition, Tax etc. The corporate team, by project managing the deal, has a 360 degree view of the issues involved. Another big advantage is of course the network effect in working with leading lawyers in the country. Systems, infrastructure, training and knowledge management within the firm was much organised. It helps in building a strong base.
On the second question, yes of course. A large part of what we do develops with practise and experience. When we are new graduates, while there is enthusiasm and energy there still exists a big learning gap which only gets overcome through experience. With increasing liberalisation of the economy the legal field as well as perception of lawyers has also changed for the better over the years.
What are the secrets to your outstanding performance while you were at AMSS, Delhi? What must one keep in mind before joining such an organisation, especially immediately after graduating?
Well I guess the first question is subjective but I performed to the best of my abilities and the firm was kind enough to recognise and appreciate my efforts. I feel what is critical in practising commercial law is not just spotting issues but to also find solutions to those issues. One must be keenly aware of what the business requirements are. In general terms, like in any field, there is a lot of hard work and commitment required. Since law firms are in the service industry there must be absolute dedication to the client who is paying a premium for your service. Be eager to learn and committed and have good attitude is what I would advise young lawyers before joining.
What falls within your scope of responsibility as a General Counsel?
All legal matters essentially from beginning to end and during the life of the investments. These include fund structuring, investments and exits in companies, litigation and disputes, review of ongoing legal issues, advising portfolio companies, advising directors, sectoral review, coordinating with and managing external counsel and advisors.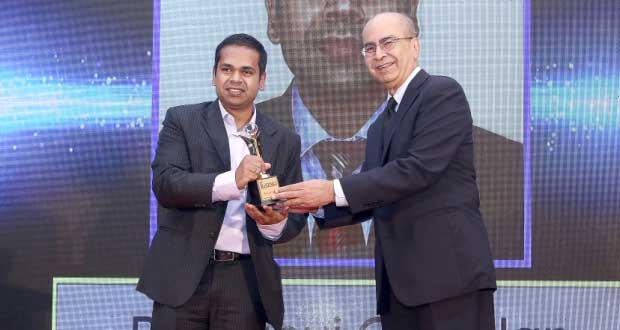 What prompted your shift to from handling headliner deals at AMSS, Delhi to becoming General Counsel at SAIF India? How different is the nature of work and the challenges you face?
While I had very good growth in Amarchand, SAIF presented a fantastic opportunity so it was in a sense moving because of the role. Working as a General Counsel for a fund like SAIF gives me an exposure which would have been difficult in Amarchand at the position I was in.
The nature of work is very interesting. Handling transactions not just from start to finish but also during the life of companies gives a very unique perspective. It is in a sense putting theory into practise. The people both within my organisation as well as outside I deal with are very dynamic since that is the nature of the fund and the investments. I have to work alongside the deal team and business teams on the transaction, keeping in mind what is required for the transaction/business. Except for the requirement of business development, my work is as challenging (if not more) as was in Amarchand.
In terms of challenges nothing specific per se but of course the level of support that one has in a large firm both in terms of peer group support, legal infrastructure and databases, domain knowledge is not something that can be found in-house.
You were with AMSS, Delhi for Eight years. Was it difficult to handle a change after such a long time? What helped make the transition smoother?
Moving out was really difficult as in a sense you are moving from the really close relationships you have built in the firm over time. Then I had to shift from Delhi to Gurgaon so there was the whole shifting process and adjustment process which my wife and I had to handle. In terms of work there was some learning curve to adjust to the documents, thinking and existing advisor relationships of SAIF. The SAIF team was very helpful so the shift was smooth in that sense.
Given that you are one of the youngest General Counsels in India, is age a factor, either positive or negative?
In the venture capital space I would say age is a definite positive as the thinking is very dynamic and hands on and the overall team is also young. It is also easier to learn and adjust at a younger age. In more traditional sectors as well as litigation practise being older would probably be a positive.
What do recruiters look for in the current crop of law graduates?
I would say good attitude and commitment are very important. The law school one belongs to, CGPA and co-curricular activities also matter, especially early on and help in getting interview/PPO opportunities. One must be confident and articulate with good communication skills.
What would be your advice to our budding lawyers?
Be good in what you are and you will definitely get results. A lot of opportunities are there for lawyers and the legal market in India is also maturing. Keep abreast of technology as I feel legal practise both on the corporate side as well as litigation will increasingly embrace technology in the next few years.