Ranjeetsinh Jayendra Pawar graduated from ILS Law College, Pune in 2012. While in law school, he worked with various organization like K11 Fitness Management Co. Pvt. Ltd., 5 Fitness Club and Unique Organic Agri Tourism Pvt. Ltd. handling their Sales Operations and Business Development. Soon after graduation, he co-founded ARP Associates, a full service law firm in Pune. Very recently, ARP Associates has been renamed as OJAS Legal which is an umbrella organization that provides legal support in five major cities including Pune, Mumbai and New Delhi.
In this interview, he talks about:
Law school experience at ILS Law College
Starting up with ARP Associates
Journey from ARP Associates to OJAS Legal
Having business operational skills as opposed to skills of a lawyer to become a partner
Internship opportunities at ARP Associates.
Were your sure about pursuing a career in the legal field from the beginning or  did you think of alternate career options?
My father was in the judiciary, so ever since I can remember, I have been closely involved with the legal profession. I was brought up in an environment that saw court procedures, criminals and police as daily affairs. There was no alternative for me, truth be told – it was clear from the very beginning.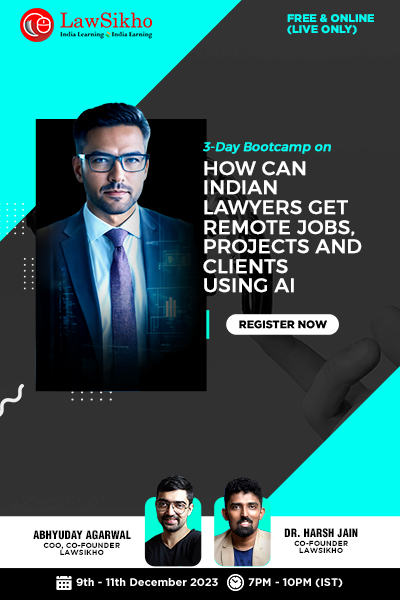 What made your journey with ILS worth it? What is your take on extra-curricular activities and maintaining CGPA?
After having the kind of childhood that took me from school to school in various cities every few years, thanks to my father's transfers as a judge, ILS was the best kind of college I could have dreamt of.
I loved making friends and made it a point to get to know as many people as possible in the college, regardless of what batch they were in.
My extra-curricular activities included photography and organising events like moots and conferences. Memorably, in my fourth year, we did a research project that culminated in a National Level Conference chaired by Justice P N Bhagwati himself. Working on this project with the like of Soli Sorabjee, Harish Salve, Fali Nariman and Dalveer Bhandari was the high point of my years at ILS.
So, while a good CGPA definitely helps, it isn't the only thing that is going to take you to success.
What were your areas of interest during your graduation? How did you go about developing expertise and knowledge in these areas?
Honestly speaking, I wasn't sure of an area of interest all through my graduation. Around the final year though, I started studying property law, sparked by some personal interest and its instinctive appeal to me. I also worked with a real estate development company in the same year, assisting them with acquisition and development work. The intricate ways in which property can be transferred and its lineage be traced back through the years – almost like a human bloodline – fascinated me immeasurably. In this pursuit, extra-curricular activities like research projects and moot courts definitely helped.
Right after graduation, you co-founded ARP Associates and currently work as a Partner there. Was it pre-planned or it just happened during last year at ILS?
The trio that founded ARP are batchmates from ILS. It so happened that after college, when we had all taken up our respective jobs, we realised that we actually wanted to be entrepreneurs – for the freedom of being able to call the shots. Also, it dawned on us that all three of us had complimentary areas of interest, which would allow us to cover more areas of service. And so, ARP was born.
Please tell us something about "ARP Associates". What are the main areas of practice  of the firm?
ARP was founded around mid-2012, with the primary goal of becoming a multi-city organisation that provided one-stop services, to individuals and entities looking for a more solution-oriented legal experience, at an easier price point.
Since we were a start-up, we took up all sorts of work, learning it on the go. But, we continued with a clear goal. ARP gradually developed into a full service law firm, focussing on corporate advisory and litigation support.
Very Recently, we changed ARP Associates to OJAS Legal which is an umbrella organisation that provides legal support in 5 major cities including Pune, Mumbai and New Delhi. OJAS now covers more areas of work and has more associations and partnerships to ensure that our clients have a complete service experience. Our strength has been the personal touch we provide our clients in the service which has ensured that we have retained all our clients since the beginning.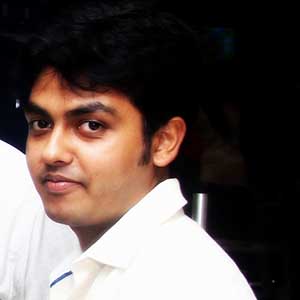 What were the initial challenges you faced setting up your law firm and how did you get through them?
Initially, the biggest challenge we faced was lack of experience! More, to be honest, our 'lack of age'. People were reluctant to give us work in this field that is largely seniority-controlled, in which experience counts for more than capability, which is not entirely unjust. The work we got initially was from people who knew us. It came to a point where breaking even looked difficult and we started doubting the risk we had taken. Minor work here and there kept coming in, but not much was at stake in those cases. We had to execute these deliverables with impeccable perfection to ensure that we had some wriggle room moving on. But, one thing led to another and things turned around; our biggest support was word-of-mouth from clients.
What is the most challenging or stressful part of being founder of a law firm? Is it easy to have a work-life balance?
The challenging part of being a start up law firm is acquiring and executing work when your failure is a bigger possibility. The other side of the challenge is managing the human resources. Not many freshers want to work with you because you're new, and since you're new, you can't pay them enough. This leads to partners having to multitask on all fronts, like work deliverables, client service, research and admin.
Work consumes most of life – we are always available for retainer clients and emergencies. Long vacations are impossible and short one-day leaves become dearer. But today we are around three years old and have a stronger team and a presence in the industry which attracts new interns and associates. This has allowed us to be able to delegate work and duties but the burden of work keeps increasing with each day.
How is the work culture at OJAS Legal? Are there new challenges every day or did work fall into a predictable pattern?
The work culture in our office is quite strict, thanks to my partner Arpit Ratan, who is a total workaholic and a maverick in legal solutions. We are flexible about almost everything in administration, except client service. That is the one thing we are uncompromising about. There are new challenges literally every hour, because people come to us with issues regarding things even we aren't too sure about. It is a continuous learning process for us partners, being on the field, liaising with government departments, researching, negotiating and strategising. Every other problem is full of surprises. Only the shock factor may have gone down slightly, but the number of surprises and problems has just increased.
If an associate commits a mistake or an error what course of action do you follow as a partner?
We are quite like a school when it comes to associates. An associate will be asked to sit with either of the Partners for an evaluation upon committing a mistake. S/he may be asked to repeat the work with more instructions, or review the partner's work to learn for the future. We try to train associates to broaden their thought process and ask more questions. Our Firm believes in the power of dissent – the more the argument or questions on an issue, the better the solution.
What kind of effort should a young associate put in to work to be appreciated? What distinguishes an associate from a partner when it comes to work?
The associate has to reach a point of delivery at which the firm can directly forward their work to a client, with little or no changes. Mistakes in work are never the liability of an associate; the partner has to face the client about them. This is where the associate can start by thinking like the person who has to answer or face the music for delivering bad work. That's the sign of a very efficient associate.
What falls within the scope of your responsibility? Tell us about a usual work day.
Most of my morning hours involve co-ordinating between our resources. The day's to-do list has to be ticked off, and that means all the pieces need to fall in place. A major part of it is calling people and following up on their respective duties. A lot of the day is spent meeting people for different purposes – there could also be visits to client offices for various troubleshooting requirements. The end of the day is generally spent in office, reviewing the day's deliverables from associates and researching; the partners also meet to discuss the next day's scheduling.
How important is it for a law firm partner to be good at business development, or are great advocating skills enough to become a partner?
Business development is absolutely crucial to corporate law firms. Without clients, you would have no work and no growth. Great lawyering skills are definitely irreplaceable, but without good business development, they cannot reach their true, optimised potential. Meeting as many people as you can is the key to good Business Development.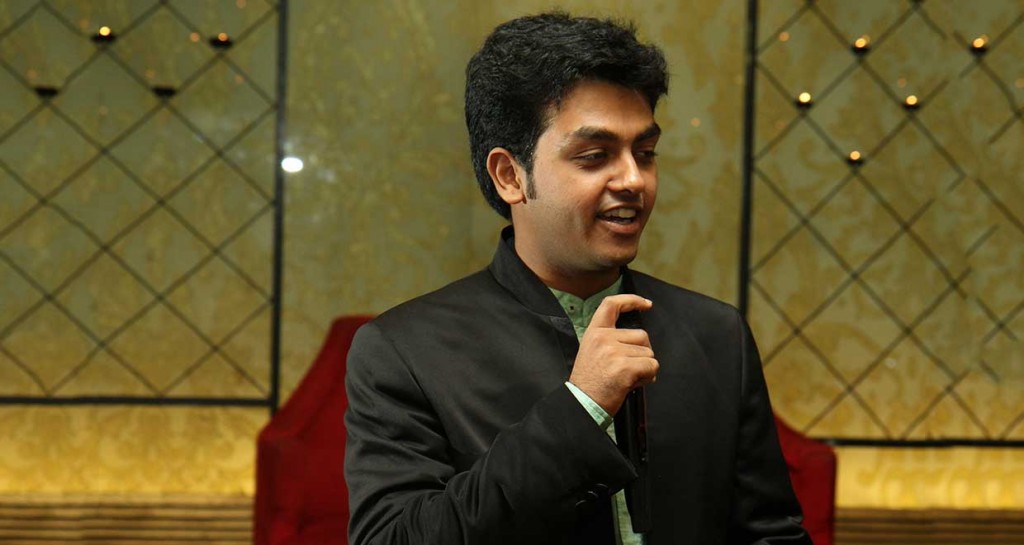 How is internship helpful for a law student?
During my college years, interning with big corporate law firms was a rage amongst the students. It isn't a bad thing either, but what I strongly believe is that students should try for variation in the experiences they gather during college. Work at different levels of legal institutions to understand the system better. This varied experience will help you take a better decision during your final year. Internships are definitely important, as they are the only exposure to the practical application of our education during college years.
Does your law firm take in interns? What do you look for in a prospective applicant?
Yes, we do take in 2-3 interns for every month from different colleges or cities. The application procedure is the same as any other place – send us a mail and we will call you in for an interview. With the interns, the only qualities we look for are zeal to learn and some sense of responsibility. The applicant needs to treat this internship with due respect, as we allow more exposure to them than most places – for example, we have interns sitting in on client meetings and interacting directly with clients. We have had some pretty great interns over the past, some of whom even worked directly on client deliverables and qualified for the strict OJAS standards.
Please share your experience of starting up with a law firm for the benefit of law students and young lawyers who want to start up on their own.
All I would say is don't be afraid of the difficulties. This profession has enough work and different strata of clients' paying capabilities allow everyone to have their pick. Just be honest to your principles and keep working.