Rashna Jehani graduated from Government Law College, Mumbai in 2012. After having interned with several top legal firms in India, volunteering with various organizations, publishing some of her legal writing, and working full time as an Associate, Rashna is presently pursuing an LL.M. from Columbia Law School.
In this interview, she tells our readers about:
Co-curricular activities during law school
Challenges as a young Associate
Experience at Columbia Law School
How would you like introduce yourself to our readers who are mostly law aspirants, law students and young lawyers.
I am Rashna Jehani, and I am currently pursuing my Masters in Law at the Columbia Law School. Back in India as a corporate lawyer, even though I was involved in the nuances of commercial law, the focus in every transaction remained on the promotion of the right and prioritizing public virtues over personal gains. My varied work in corporate practice has seen me involved with matters ranging from advising multinational and domestic investors in several private equity and debt transactions to representing a global manufacturer in an arbitration claim and being on the empanelment constituted for a consortium of lenders.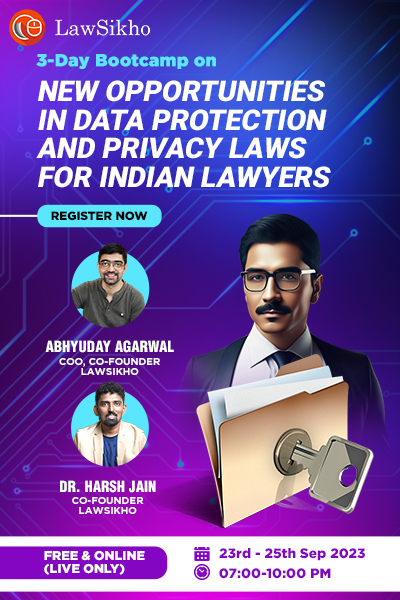 Tell us about your law school experience and what are some of the co-curricular activities that you took part in?
I ensured that I paved the path towards achieving my goals by securing a First Class throughout the five years of my LL.B. degree. The study of the subjects provided me with the analytical tools and assisted me in understanding the vagaries of the human mind which turned out to be essential in getting to the grips of the codified laws. I was chosen by my professor (Prof. Pithawalla) to assist him in compiling reference books pertaining to the Civil Procedure Code, 1908, Land Laws and the questionnaire for the All India Bar Examination. As a student who believed that the learnings were beyond the classrooms, I represented the college at several national and state level moot court competitions, volleyball tournaments and won medals in shia and kata karate competitions. My commitment to ethics and social responsibility was demonstrated by drafting bail applications for the under-trial prisoners, organizing colloquia and moderating symposiums under the auspices of the Theosophical Order of Service, conducting debates on public policy and current affairs and being one of the principal organizers who undertook the initiative "Shikhar" an exhibition cum sale to promote the articles made by the underprivileged children. The participation at the Harvard Model United Nations hosted by Harvard University also made me realize that with structured thinking and persuasive negotiations a belief could take the shape of a principle which would find a way into the international law-making process if such beliefs were to fulfil the fundamental requirement of fairness.
What does being a Paralegal mean? How different is it from being an Associate at a law firm?
Speaking out of experience, I would say I had the good fortune of working with seniors and partners who did not distinguish between a 'paralegal' and say a first year associate as at the end of the day it was the work that mattered. Having said that the learnings as a paralegal were quite crucial which certainly aided on a going forward basis.
How was your first year after graduation? What were the challenges you faced as a young Associate?
As a first year associate it is very crucial to be well organized with the assignments, do thorough research and be prepared to defend your views.It would be important to have that readiness of speedily formalising yourself with the relevant regulations as you would then be able to make insightful findings during a diligence or while drafting a transaction document. Lastly display a level of integrity which will take you from meeting the strict requirements of the mandates to contributing effectively towards the development of the firm you are associated with.
Why did you prefer Masters over your job?
The matters which I undertook made me conversant with subjects including International Finance Law, Banking Law, Company Law and International Commercial Arbitration where I realised that in the wake of globalization, new approaches to legal and policy will require a domestic lawyer to be thoroughly knowledgeable with international law and practices. With a new India looking towards eradicating poverty and meeting the growing needs of its people by increasing its foreign capital and investments, international and transnational laws play an instrumental role in developing corporate laws to deal with commercial issues and enforce human rights. While editing the economic and foreign policy updates of the firm's policy dossier, I learnt that issues such as the regulation of the international financial system and the fate of the global problems could be accomplished by consolidated international efforts.
How did you choose Columbia University over others? How did you go about choosing a university?
I believed that an LL.M. at Columbia Law School would give me the unique opportunity of creating a course structure which will include the traditional law courses as well as focus on practical courses including corporate finance law, mergers and acquisition, corporate governance, transactional practice and dispute resolution. I have no doubts that the enrolment in this specialized program will provide an opportunity to get a comprehensive understanding of the business and management concepts which will augment my capacity to develop my legal practice. This venture would constitute a novel experience for me as I am benefitting by studying the legal principles in an environment and with people who are honest, public-spirited, thoroughly organized and compassionate towards all the sections of the society, just and cultured.
Can you share a little about your journey so far at Columbia Law School and other activities you have engaged yourself with?
(1) Volunteering at the NYC Bankruptcy Assistance Project which provides free legal assistance to low income NY residents facing financial difficulties. The work includes filing bankruptcy petitions for the debtors who then represent themselves through the remainder of the process.
(2) A Mentor with the Columbia Law School High School Law Institute ("HSLI") which is a student-run organization that serves talented and motivated high school students throughout New York City. Alongside that a teacher with HSLI's teaching program where we engage in  academic programming in constitutional law, criminal law, mock trial, and moot court on Saturdays.
(3) Volunteering with the Human Trafficking Intervention Court Project (HTIC). It is a pro bono project work with Sanctuary attorneys to interview foreign-born individuals with cases before the Human Trafficking Intervention Court to identify any trafficking-based or other immigration remedies potentially available to them.
Lastly, what would be your parting message for our readers?
Believing in yourself is the first secret to success.
Start your day with the following 3 words:
Try-For a better future
True-To your work
Trust-In God
All your dreams can come true if you have the courage to pursue them.