Ridhi Kabra graduated from NALSAR, Hyderabad in the 2013 batch. She went on to pursue higher studies from University of Cambridge after being awarded the Commonwealth Shared Scholarship. Her thesis presentation there earned her the Nappert Prize in International Law at the McGill University in Montreal. She has had experience of working with the International Arbitration Team of Shearman & Sterling LLP in Paris. She has been awarded TAPP Scholarship to pursue PhD from Cambridge University, which she will be pursuing later this year.
In this interview she talks about:
Her experience at NALSAR, winning the 19th Willem C. Vis International Moot Court Competition;
The application process, scholarships, etc. for admission at Cambridge; and
Her experience in Arbitration and at Shearman & Sterling LLP
Tell us a bit about yourself. What motivated you to choose law for a career?
I was brought up in Calcutta. I went to school at Mahadevi Birla Girls' Higher Secondary School. I was lucky to be schooled there, because in the 90s my school was probably the only school that afforded students the opportunity to excel at academics and extra-curricular activities. In school, I was involved in swimming, skating, gymnastics, dance, music and a host of other activities. My mother played a huge role in giving me a holistic learning experience as a child. Outside school hours I would go for my bharatnatyam, Hindustani classical music and art training. This level of exposure had a considerable impact on my life, it taught me that being good at academics was never enough.
Looking back, I think the reason I chose law was because I did not want to pursue the more preferred options among students of Calcutta- engineering, medicine, chartered accountancy, business studies. Since, I found these options very conventional, I began reading up on different career options and chanced upon law. Law appealed to the logical side of me. Having no lawyer in the family, it was difficult to understand what legal education meant. So I decided to join Prime to prepare for the entrance exams. It was during my coaching at Prime that I met a few lawyers who ultimately influenced my decision to take up law as a career.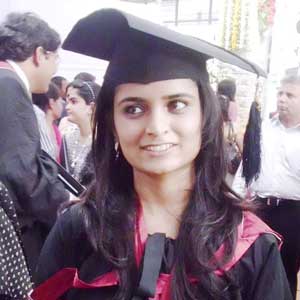 Tell us about your college life at NALSAR. What all activities did you partake in?
Since I had no concrete reason for taking up the study of law, I remember being quite lost in my 1st semester at NALSAR. I was part of the first batch of students to be admitted through the common law entrance exams (CLAT). To my good fortune, this meant that I was surrounded by exceptionally talented batchmates who helped me learn a lot.
Since I do not come from a legal background, I started with a clean slate. NALSAR provided the perfect platform to explore different areas of law- so I went from being interested in intellectual property law in the first couple of years, to constitutional law and corporate law and then eventually to international law and international arbitration. For each of these areas of law I tried to develop my understanding better through a range of activities- internships, participation in various competitions, publications and the like.
NALSAR gave me the foundation I was looking for. I credit NALSAR for giving me the opportunity to explore my area of interest, both within the classroom and outside. At NALSAR, I saw myself participating in both national and international moot court competitions, presenting papers at conferences and publishing research papers. The freedom to undertake these activities helped me develop me skills beyond what was taught in the classroom.
You were one of the most exceptional students at NALSAR in your batch and have graduated 2nd in the batch with a few gold medals for being one of the batch toppers. Please give us a few actionable tips on managing higher grades.
I think 5 years is a long time and it is very easy to lose sight of the bigger picture, therefore one must find reasons to stay motivated. I have always set goals/targets for myself, challenging yet attainable, and have worked towards achieving those goals.
I have found it useful to pay attention in class. Listening to what professors have to say, irrespective of our own assessment of their teaching, and taking notes in class has worked for me. I have also found it useful to explore concepts in detail instead of learning by rote. In a field such as law, a little extra reading outside the class room can set the fundamentals in order and go a long way in developing a sound understanding of the law.
Lastly, I cannot overemphasize the importance of organization and discipline. Having a planned schedule for the semester (or just for exam preparation), organized notes on each subject, etc. is half the battle won.
Having said all of this, there is no set way to manage high grades and is an individual choice.
You were a part of the team which won 19th Willem C. Vis International Moot Court Competition. What does it take to be a great mooter?
I firmly believe that moot courts are a great way of learning in-depth about a particular area of law. Further, moot courts are a great way of developing one's skills of applying the law to a fact situation. This is what drew me towards mooting in law school. From the 1st year itself, I began taking part in various national and international moot court competitions. I was fortunate to have wonderful seniors who were always willing to provide guidance. My moot court achievements are a direct reflection of the collective hard work, dedication and skills of the various teams I have worked with.
Mooting being a team exercise, an individual is only as good as the team he/she works with. Since a moot court competition takes several months of preparation, it is important to have a good working relationship with your team members. The dynamics of the team reflect upon the preparation and performance at the competition. It is also important to start early and to start with the basics. For example: for the Willem C Vis Moot, we started our preparation 2 months before the moot problem was released. During this time, we focussed on strengthening our basics of the subject areas of the moot- arbitration and CISG. The team would take turns to discuss a particular topic, so that by the time the problem was released, we had our foundations in place and could delve into the issues that the problem raised. The process of cracking a problem aside, a good mooter is one who moots because he/she enjoys the process and is passionate about it; not because it adds some value to one's CV.
You have published a few papers in renowned journals and have won the Kachwaha essay competition twice in 2013 and 2014. How should one go about writing papers and getting the same published?
Frankly, there is no fixed way to go about writing a paper. A research paper should address a recent legal development or a change that is desired in the legal system and present cogent reasons for the position being taken. A good paper/essay is one that has a clear structure in place, contextualizes the thesis, and then presents strong, well-reasoned arguments. I also believe in keeping the language simple, easy to read and follow. What is said about mooting applies to publications as well: you shouldn't write and publish because it checks another box in your CV; you should write because you want to contribute to the debate.
In order to get a paper published, prepare a shortlist of the journals/law reviews you want to approach. Each journal has their own requirement. Once you have modified your paper to meet this requirement, approach the editors of these journals/law reviews. The process is pretty simple, your paper is reviewed by the editors who then inform you if they are willing to publish your paper.
Tell us how has moot court participations and paper publishing helped you in acquiring skills that are important for a successful legal career?
As mentioned earlier, I have found moot courts to be the best way to explore and learn a particular area of law. Moreover, moots help develop various skills, ranging from academic to personal. Moots helped me learn how to apply the theory in practice, improve my legal drafting, build on the ability to work in a group and to handle competitive, high pressure situations. Moots have also taught me that presentation and perfection can leave a huge impact. Authoring papers has gone a long way in improving my legal drafting. It has also helped strengthen my research and analytical skills.
After your graduation, you further went to the University of Cambridge to pursue your Masters. How did you apply for the University? What is the procedure to apply to the prestigious University?
Application to the University of Cambridge is a two-step process. Application to the University has to be made by the middle of November via an online application form. The online application form consists of a range of questions that seek to assess your performance (both academic and otherwise) at the undergraduate level, your reasons to pursue an LLM and similar questions. The application has to be supported by 2-3 referees.
Once the application form is submitted, the next step involves uploading all the relevant documents- transcripts, degrees, CV, etc. At the same time, the University approaches the referees requesting them to upload their recommendations.
Offers of admission are made by the University around March-April.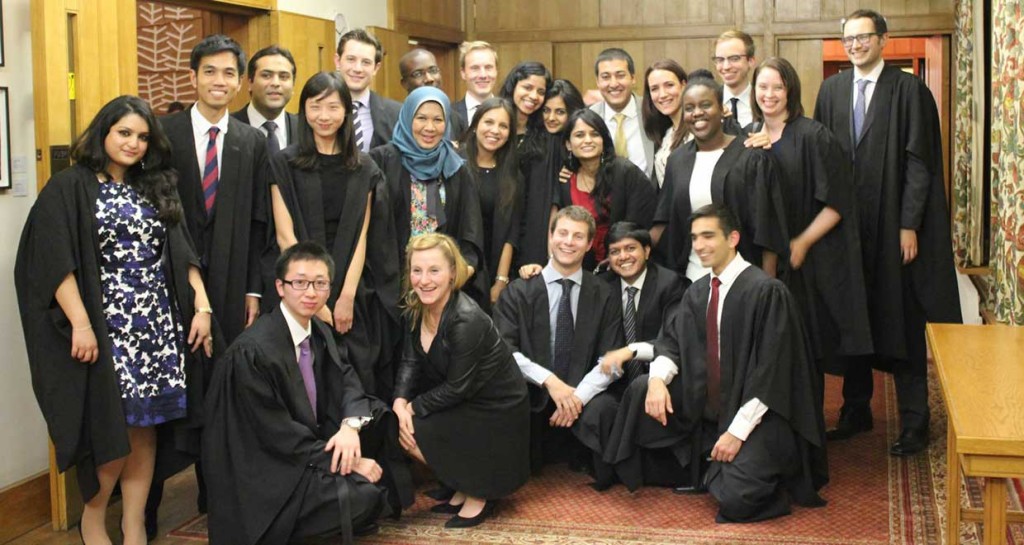 How did you opt for University of Cambridge? Which other Universities were on your shortlist?
Given my interest in public international law, the University of Cambridge was an obvious choice. The list of international law courses offered by Cambridge is unparalleled and is supplemented by ad-hoc lectures and seminars by visiting academics and practitioners.
The only other university I had applied to was the University of Oxford. Between the two, the choice was made based on funding. Since Cambridge offered me a full scholarship before Oxford, I chose to study at Cambridge.
What are the top three things one should necessarily do in order to get successfully inducted as an LL.M. candidate?
If I had to prepare a list of the three things that are most important, they would be the following-
Consistent record of good academic performance– While Cambridge does not give undue importance to academic performance like the University of Oxford, candidates are still expected to have a consistent record of academic performance. This means, you must aim to be in the top 5-10% of your class.
A well-rounded CV– The application form requires you to furnish details of your achievements, work experience, research projects undertaken and awards secured. This is to ensure that the selectors can undertake a holistic review of your achievements, instead of limiting themselves to your academic performance. It is therefore important for the application form to reflect that you have excelled outside the class room.
Reasons to do an LL.M.– Your application should highlight the reasons you want to do an LL.M. For instance, I have always been interested in pursuing academia and that was reflected in my application.
How was the academic schedule? Was there a lot of academic work? Tell us about the courses which you have undertaken during your LLM at Cambridge.
The rigour of the academic schedule is based on personal choice. The classes are organized in the form of lectures and small group sessions. For each lecture, students are assigned readings; while for the small group sessions which focus on delving deeper into the subject matter, students have the option of submitting an essay. The Faculty does not believe in enforcing its rules on graduate students- the idea is to be responsible for your own work. What this means is that you're free to sit through the lectures without reading or attend a small group session without submitting an essay. However, I found sitting through lectures and seminars without reading to be quite unproductive, and therefore sought to spend a few hours on my readings everyday. Students are expected to choose 4 subjects. Each subject has a 2-hour lecture every week. Small-group sessions for each subject are generally held once / twice a month.
I chose a combination of commercial and international law courses- settlement of international disputes, law of restitution, competition law and corporate finance law. The idea was to study a combination of subjects I wanted to specialize in (international law) and subjects I did not get the chance to study at the undergraduate level (law of restitution, competition law).
Given that you went to Cambridge on a scholarship, you must be having a fair idea about various scholarships; it would be great, if you could tell us about those to our readers intending to apply for scholarship.
As a law student, the Commonwealth Scholarships are the most prestigious and widely available scholarships for Cambridge. There are 2 ways to secure a Commonwealth Scholarship- you are either nominated by your home country (India) or the University itself. For the former, application deadlines are generally around the first week on November; for the latter, the scholarship application is sent with the university application.
Apart from the Commonwealth, each college at Cambridge has its own set of scholarships. It is best to conduct an online search on the 'fees and funding' page of the Cambridge website to get a sense of the scholarships available for the year of study, since some scholarships may not be available every year.
The Cambridge Trust also offers a host of scholarships- either in conjunction with the Commonwealth Commission or in conjunction with a college. There are a few scholarships specifically available to Indians, and there are others open to all international students. The Cambridge Trust also provides part funding to students with a demonstrated financial need. Again, it is best to check the website of the Trust for updated information.
Other than the above, there are a number of trusts in India that have also set up their own scholarships. The Inlaks Trust, the OCSI, the Ratan Tata Foundation, the Aga Khan Foundation, etc are some scholarships aimed at Indian students intending to study at any University outside India.
You were awarded the Commonwealth Shared Scholarship for pursuing LLM at Cambridge University. Tell us about it.
The application process is divided into two steps. As a first step, you must specify that you wish to be considered for the Commonwealth Scholarship in the application form to the University itself. The University application form requests every candidate to submit a 500 word essay to support their scholarship application.
The University then creates a shortlist of the students who are to be considered by the Commonwealth Commission. Once the University informs you that you have been shortlisted, you are invited to complete the Commission's application form. Since the Commonwealth looks for candidates interested in making a difference to their home county, the application form consists of questions that expect you to outline how your country would benefit from your education, etc.
The Commission then decides on the merit of the applications and the successful candidates are informed towards the end of June.
You did a thesis on settlement of international disputes under the supervision of Dr. Michael Waibel for your LLM course. How was the experience working under his supervision?
Michael is an amazing supervisor. He understands that the thesis is the work of the student and therefore refrains from enforcing his own opinion. Instead, he debated each argument with me, playing the devil's advocate sometimes, just so I could look at the issue holistically. He also challenged my thinking by presenting hypothetical situations to ensure that my work was forward-looking. Michael also doesn't believe in spoon-feeding his students. It is the student's prerogative to approach him, and decide how best to use the supervision time allotted.
I also find Michael very approachable. No question is a stupid question for him. He is very patient and is always keen to provide guidance on various matters.
Your thesis was awarded the Nappert Prize in International Law and you were invited to present your paper at McGill University in Montreal law. How did you go about achieving this?
The Nappert Prize has been instituted by Sophie Nappert, along with the Faculty of Law at McGill University. I was informed of the prize by Michael, who suggested that I could send my thesis for the prize.
After tweaking my thesis to meet the requirements of the prize, I sent my submission in May 2014. All submissions went through a three stage review. At the first stage, the essays were reviewed by Prof. Andrea Bjorklund of McGill University. The essays shortlisted by her were then sent to the jury which consisted of Professor George Bermann, Teresa Cheng, Professor Cordero-Moss, José Ricardo Feris, Meg Kinnear and Philippe Pinsolle. At the second stage, each essay was reviewed by 2 of the 6 jurors. To be shortlisted for the third stage, each essay had to be approved by both the jurors. Finally, the last stage involved the shortlisted essays being reviewed by all 6 jurors.
I was informed that my essay was awarded the Nappert Prize in August 2014. As part of the prize, I was invited to present my essay at a symposium held by McGill University. The symposium was part of a conference on the Canada-EU Free Trade Agreement. Needless to say, I found the opportunity to present my work in front of some of the stalwarts of the field to be an enriching experience. In particular, I found their feedback on my work very useful.
Do you think that the Indian law universities need a change to match up to the standards of foreign universities? What can be done in order to make NLUs more conducive for learning? How do you think Indian Universities may improve the education regime?
I would be writing a short thesis here if I attempted to answer the above questions comprehensively. There is a lot that Indian universities can do to provide a healthy learning environment- by which I do not just mean improving the standard of teaching.
I have said previously that the Indian education system lacks vision. Enough importance is not given to individual, original, analytical thinking. A lot of the blame for this falls on the lack of innovation among the faculty. A good example would be the answers expected in an Indian law school exam. Professors expect students to find the 'right' answer to a problem, failing to realize that, in most cases, the law may be open to multiple 'right' answers and it is the ability to identify these multiple interpretations that a professor should be marking. Analytical thinking is developed by mandating regular readings, introducing recent developments in the law into the classroom and encouraging students to submit written work on questions that they find interesting.
Indian universities also need to invest in attracting talent towards academia. In the current system, academia is looked at as a last resort, for a host of reasons- the pay is not satisfactory, younger members of faculty are not allowed to teach their subject of choice, most institutions do not have access to some basic legal resources (books, online databases, etc.) and for a law graduate starting a career in academia, it could be a major obstacle to conducting research and producing good work.
Also, foreign universities place a lot of importance on providing guidance to students. I have had law students asking me the "correct" way to structure a research paper, to work on cracking a moot court problem, to apply for internships etc. There is a lot to be learnt from the manner in which assistance is provided abroad- there are dedicated cells to assist with any and every problem that a law student may face, regular workshops to teach students how to conduct research or write a paper and a formal system of coaching for moot court activities, dedicated tutors and mentors to provide individual assistance, etc. This is a model that Indian universities would do well to emulate.
You have worked with the International Arbitration Team of Shearman & Sterling LLP in Paris. What drove you to take up work in a law firm?
The intention behind joining Shearman & Sterling was to gain some practical experience before starting my Ph.D. and shifting to academia. Almost everyone I spoke to during my LL.M. advised me to commence my Ph.D. only after I had gained some practical experience. I had applied to Shearman & Sterling while at Cambridge because Shearman has one of the biggest arbitration practices. The application process, which involves 2 rounds of interviews (the first by an associate and a counsel, and the second by a partner) took about 6 months.
While at Shearman, I got to work on both commercial and investment arbitrations. Commercial arbitration is more experimental- there is more scope to strategize and innovate. Investment arbitration on the other hand, is slightly more rigid- the broad contours of the arguments are more standard. I was involved in various stages of an arbitration proceeding- from discussing the strategy, to drafting memos and claims, to filing. Such a wide range of exposure ensured that I understood the arbitration process thoroughly- something that I look forward to using in my Ph.D.
What's your take on work- life balance? How do you go about it?
In a field such as ours, where work hours tend to get crazy, I think it's very important to maintain a work-life balance. I think I learnt the art of balancing work and life while at Cambridge. If there's one thing we Indians should learn from students abroad, it's that. They know how to get the maximum out of a day.
I don't really have a standard formula. I generally believe in a disciplined life and try to keep a very comprehensive schedule of things that need to be done on any given day. As far as I can, I try not to compromise on anything.
You are going to start your Ph.D at Cambridge later this year. What benefit can the arbitration practitioners derive out of doing Ph.D?
Strictly speaking, arbitration practitioners (counsels) do not gain much from a Ph.D. Generally, law firms require lawyers with basic skill sets, i.e. lawyers who have an undergraduate degree, because most of the training is on the job.
A Ph.D. is preferred by people looking to pursue a career in academia.
You bagged TAPP scholarship and got a full scholarship to pursue Ph.D from Cambridge University. How did you get to know about it? What is the application and selection process? What is essential for one to succeed in his/her application? Please share details of the scholarship with us.
The W.M. Tapp Scholarship is provided by Gonville and Caius College (G&C). A simple search on the University's funding page is sufficient to identify the scholarships available. I chose to apply for the Tapp Scholarship because I was looking to have my education fully-funded and was not allowed to re-apply for the Commonwealth Scholarship.
In order to apply for the Tapp Scholarship, you need to first select G&C as your preferred choice of college in the University's admission form. This is because you need to be accepted by G&C to be eligible for the scholarship. The next step is to submit a specific application to G&C. For a doctoral degree in law, the research proposal has to be attached to the application form. The application has to be supported by two letters of recommendation, preferably by professors you have studied under/worked with. It is important to have at least one recommendation from a professor who taught you during the LL.M. course.
The Tapp is a very prestigious scholarship for law students. The basic requirement to be awarded the scholarship is a 1st in your master's degree (or its equivalent). For a doctoral degree, the area of research should be novel, you must have prior publications and a well-rounded CV. The references also go long a way in supporting your application.
What would be your advice for the students planning to pursue higher studies?
Follow your heart, do not let others influence your decision. Dream big and persevere to achieve those dreams, don't be side-tracked by minor obstacles. There is a lot of help available, do not be afraid to ask.
And, use your education to contribute to the (legal) community in whatever small way you can. We can truly make a difference if each one of us makes a small effort to improve the education system in India.