Rishab Kumar is working as a Junior Associate at David Polk & Wardwell LLP. He had graduated from Government Law College, Mumbai in 2009. While in college, he interned as a law clerk with Justice Cyriac Joseph and worked at diverse places such as Reserve Bank of India and Majumdar and Partners. Later, he went on to join the chambers of Mr. Darius Khambata (Additional Solicitor General of India at the time) as a Junior Attorney. After working for a year, he entered into a two year training contract with Linklaters. Thereafter, he went to pursue an LL.M from Columbia University where at the end of his course, he was offered a job at David Polk & Wardwell. This interview brings out the journey of a law student to become a corporate lawyer working in one of the leading law firms in the world.
In this interview, he talks about:
His experience at GLC, Mumbai – being a founder member of GLC, Debating Society and conceiving GLC Policy Debate;
His internship experience with Justice Cyriac Joseph, Reserve Bank of India and Majumdar & Partners;
Linklaters and his training contract with them;
Doing LL.M from Columbia and then joining David Polk LLP.
His experience as an expert in Merger and Acquisition between India and China.
The merits and demerits of both corporate lawyer and a litigating lawyer.
How will you introduce yourself to our readers? What motivated you to choose law as a career?
To introduce myself, I would start by saying that I was born and raised in Bombay (as it was then called) and I went to school and college there. I took to law because it was a field that gathered within itself two possibilities: intellectual stimulation and a rewarding professional career (and also because I wasn't any good at mathematics). I always enjoyed debating, model UNs and was drawn to the humanities subjects generally, so it seemed like the right choice to me.
What activities were you involved in as a student? Looking back, is there anything you wish you had done differently?
Given the way the five year law course at GLC is organized, I always saw it as an opportunity to explore various aspects of the legal profession. Being in Mumbai, I was able to intern at law firms, with senior counsel, at the RBI and law clinics, all with the aim of getting a broader perspective on the industry.
In college, I spent my time mooting, debating, writing articles and serving as a student editor on the GLC Law Review. All these activities really help developing the skills required to be a good lawyer.
Looking back, I wish I had better grades through law school, because that's something you're always answerable for in black and white. But, it's not an insurmountable obstacle. I devoted time to co-curricular activities and I don't regret that – it's important for everyone to find their own balance.
What motivated you to start a debating society and why did you decide to organize the 'GLC Policy Debate'?
(Rishab was one of the founders of the GLC Debating Society, and also conceived and organized the 'GLC Policy Debate'.)
GLC already had a very vibrant community of intellectually curious students who were keen to debate everything from Plato to Pluto. The debating society was meant to be a structured outlet for these discussions and to provide students a platform to express their views. It instils public speaking confidence in those who lacked it. It was a particularly rewarding process because GLC, as a government college, has students from a wide range of backgrounds and this led to a remarkable diversity of opinion.
The GLC Policy Debate was formed along the lines of the Oxford Union policy debate which used to be framed as "This House has No Confidence in Her Majesty's Government". We adapted this to the Indian context and invited noted bureaucrats, academics and journalists to defend and oppose the government's policies. The debate was conducted on the steps of the Asiatic Society Library, for its symbolic significance as the former Town Hall of Mumbai. This was a unique event in India in that it was a fair and frank assessment of the government's policies by an intelligent audience, with students voting at the end.
The most challenging part of organizing this was obtaining the infinite government permits and approvals required to hold this event in a public space – particularly given the controversial topic.
Please describe your internship experiences for our readers.
(During Rishab's time at law school, he interned with Justice Cyriac Joseph, Supreme Court of India, as a Law Clerk; Reserve Bank of India as a Research Intern and Majmudar & Partners as a Trainee.)
With its early morning classes, the five-year course at GLC allows students to spend time working as an apprentice during the afternoons and gain a very real initiation in the practice of law. Students can either choose to be at one firm/organization for the duration or do a variety of different things. Both paths have their merits, but I chose the latter. The range of experience I gained offered me a unique perspective in that it allowed me to read and research a wide variety of subjects and learn how they were applied in practice. I was also able to meet some extremely inspiring people at these organizations, some of whom remain mentors till today. Most importantly perhaps, this variety in experience was useful to me when I applied to foreign law firms and LL.Ms.
Clerking in the Supreme Court was a fantastic experience because I was able to witness some of the great lawyers of our time arguing the most significant legal issues of the day. Working as a research intern at the RBI, I learnt to value the role of a central bank in the economy and caught a small glimpse of how policies are formed at such institutions. At Majmudar & Partners, I gained my first experience working at a corporate law firm and interacting with clients. All these experiences gave me a solid foundation and held me in good stead going forward.
Please tell us about your experience working with Mr. Darius Khambata.
(After graduation, Rishab joined the Chambers of Mr. Darius Khambata (Additional Solicitor General of India at the time) as a junior attorney and worked there for 1 year before leaving to start a training contract at Linklaters.)
By the time I joined the Chambers of Mr. Khambata, I knew that I would be leaving in 8-10 months to start a training contract at Linklaters in London. Mr. Khambata was kind enough to let me follow him around during this time. He is a towering figure at the bar and an inspiring human being. Working in his chambers was an extremely rewarding experience.
My general duties were to research and assist Mr. Khambata in court. Mr. Khambata was the Additional Solicitor General of India at the time, so I was able to research and follow matters that involved constitutional law issues, administrative law issues, international and trade law issues – a variety of interesting subjects. This was really a dream assignment, because as a junior lawyer you typically don't get to write research memos and spend hours reading Supreme Court cases to formulate and test arguments on such fundamental matters. But this was what I did during my time in chambers and it was a tremendous learning experience. I also enjoyed the camaraderie and tradition of working on the original side of the Bombay High Court.
When did you start thinking to opt for a training contract from a foreign law firm?
I started first with the idea of doing an internship abroad, because I thought it would be a valuable experience and good for my CV. At one point, I might have written emails to over 50 firms all over the UK. I didn't get a single positive response. That's when I learnt about the Linklaters India Internship program. I had missed the deadline for that year, so I decided to apply the next year. The application process for the internship was quite detailed. I spent a considerable amount of timing drafting and finalizing my application.
I was thrilled to be offered the internship, which turned out to be more fun than I had expected. Living in London and being wined and dined every other evening was really an enjoyable experience. You also get to do some real work and get a glimpse of what life as a trainee is like. At the end of the internship, you're invited to interview for a training contract. When I was offered the training contract, I thought that if I was going to practice corporate law, what better place to start than Linklaters in London – the work is exciting, the training is excellent and the compensation is very attractive.
International Law Firms stress on commercial awareness. What sources, materials, books, newspapers or blogs did you read to crack commercial awareness?
International firms do stress about this. But, reading the business newspapers and perhaps the Economist should hold you in good stead. You're not expected to know the closing share price of Infosys the day before – just a general awareness of what's going on in the world with a particular emphasis on things that would affect the practice of a global law firm.
Describe your experience applying to Linklaters. Is there any specific point to keep in mind while writing the application process?
The application process for the internship was quite detailed. Several essays, two rounds of interviews and an aptitude test. My advice to anyone applying is to take the application seriously. Spend time to read it, re-read and then proof-read it. I remember the recruiting department used to say, if an application contains more than three obvious typos, that's probably a straight cut.
How did you prepare for the Aptitude Tests in connection with your application? Do you recommend to undergo proper training for this?
I'm quite certain that the Aptitude Tests don't require any specific preparation – and that's part of the objective. It's probably useful to sample a few IQ tests and maybe the Watson Glazer critical thinking test, but only to get a sense for what to expect. It's not a test that you're expected to prepare for. The only thing that can hurt you on this test is to stress about it.
Could you briefly describe the interview process for us?
The interview is typically a casual conversation about your past, what you have done with your time and why you're interested in the firm. Always have a story and explanation for every item on your CV because, if it's on your CV, an interviewer is entitled to ask you about it. You'll rarely be tested on a point of law, and even if you are, if you reason your answer correctly, not knowing the actual provision of law is completely acceptable. Research the firm and the interviewer – it'll help you understand what they're looking for. Ultimately, it's just about making intelligent conversation and showing that culturally, you will be the right fit.
Describe your time at Linklaters during your Training Contract. Also, briefly describe your work experience in various practice areas while undergoing Training Contract at Linklaters in London.
The training contract is a 2 year contract where you rotate through four different practice areas. I chose to work in Capital Markets, Litigation, Banking and Corporate (M&A). The work you do in each practice area depends on the people you work with and the nature of the transaction/case. In most circumstances, you will play the role of a junior lawyer on the transaction/case, which may involve some tedious work (due-diligence, document review etc.), but you'll also get asked to do interesting research and even get the opportunity to interact with clients. The people you work with are extremely intelligent and inspiring and the quality of training is really excellent. It's also exciting to work on the most high-profile cases that you read about the next day in the newspapers. At the end of the training contract, trainees are expected to choose a practice area to 'qualify' into and this is a question of preference and a person's area of interest.
I enjoyed my time most in the Corporate (M&A) department because out of the various corporate groups, it seemed to me, the most tangible and relatable – a company buying or merging with another company. Every task that you perform is in furtherance of this objective and that simple context makes your work understandable and rewarding.
What motivated you to leave Linklaters and pursue LL.M. at that point of time?
(After completing Rishab's Training Contract, he went on to pursue LL.M. from Columbia University School of Law, New York.)
I had always wanted to do an LL.M. simply because I wanted to study further. There were a lot of subjects that I wanted to learn more about and to immerse myself in an academic environment. I knew that this would not be possible while working at a corporate law firm. The end of the training contract is a clean break and gave me the opportunity to get away and study for one last time.
How did you go about writing your SOP for Columbia? Are there any key factors which one should keep in mind before writing the SOP?
Writing an SOP is a deeply meaningful and personal exercise and one should treat it as such. It's a process that cannot be rushed – I remember when I applied to Columbia, I had probably started writing my essay in June for a November deadline. I think the most important thing to do with an SOP, is to read the question. Each university has a different format and rather than viewing them all as the same essay, it's better to look at the specific question and answer the question.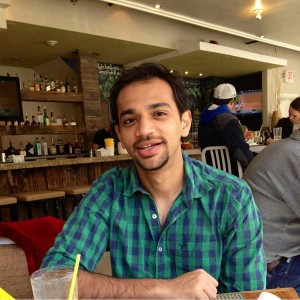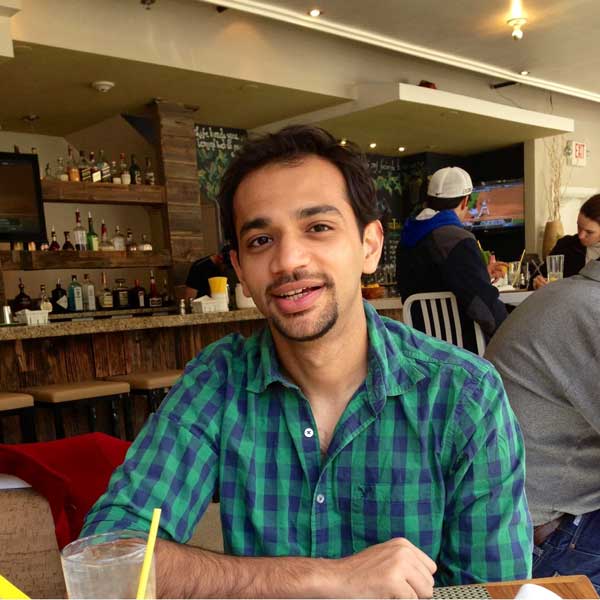 Tell us about the cost of an LL.M. at Columbia Law School? Did you receive any scholarship? Does Columbia Law School provide students with scholarships?
The cost of an LL.M. at Columbia Law School is approximately US$80,000 (including tuition, rent and reasonable living expenditure). I know that Columbia Law School offers a number of scholarships, but I wasn't offered any that year and I financed my LL.M. through a student loan. There are several educational trusts in India that will offer scholarships to students, but many of them are in the form of an interest free loan. If a scholarship is not forthcoming or feasible, the cost of an LL.M. is a factor that one should consider thoroughly. It is not easy to find a job after an LL.M. that will pay a salary which allows you to pay off that amount of money fast.
After completing your LL.M., did you face any obstacles towards finding a job in the US? What is your opinion on LL.M. recruitment vis a vis  J.D. recruitment?
Whether it is difficult to find a job in the US is often a function of market conditions which cannot be predicted. In 2013 when I graduated, market conditions were not great and there were few jobs for international lawyers.
However, the key obstacle is the recruitment cycle. The JD program is a three year course. Students interview for summer associate positions during their first and second year and at the end of their second year, law students will intern at a law firm over the summer. Law firms usually finish their first year recruiting from this cohort of summer associates and by the time LL.M. students arrive in the fall, all law firms have completed their recruitment for the following year. This means that unless a specific position opens up, it is very difficult for LL.M. students to find jobs at US law firms.
That said, if market conditions are favourable and if you are diligent with your search, it is possible to break in; especially for someone who is able to demonstrate a substantial amount of relevant work experience.
After the LL.M., you joined Davis Polk & Wardwell as an Associate. This is one of the most prestigious and sought-after law firms in the US- how did you come to be offered this position?
Davis Polk & Wardwell is one of the few firms with a strong India practice and the firm was looking for someone with my profile to do US and Asia cross-border M&A work. At the time, their India practice, as part of the broader Asia practice, was operated mainly out of the Hong Kong office and so I was hired for that position. The firm was a top choice for me and I was extremely fortunate to be offered the position.
After starting in the New York office, you shifted to the Hong Kong office of Davis Polk. What led to this shift?
I started in the New York office as any US associate, I worked on a few transactions and went through the introductory training program before moving to the Hong Kong office as always planned. The cross-border India, Asia M&A practice in Hong Kong was the right fit for me at the time and so, I moved to the Hong Kong office.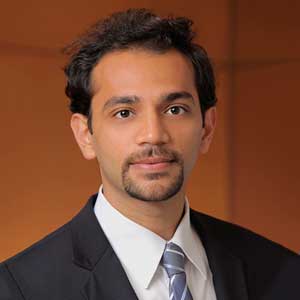 Your core practice area is Cross-border M&A and PE/VC investments. How did you come to choose this practice area? What skills does one require to be a lawyer in this field?
I had always been interested in international and cross-border work. But my focus in M&A was developed during the course of my LL.M. The US jurisprudence (Delaware in particular) around corporate M&A transactions is extremely sophisticated and I was drawn to it. Several of my classes were in this field and I enjoyed the nuanced discussion on fiduciary duties, business judgment and shareholder value. I was particularly attracted to the idea that this academic discussion was directly related to the practice of M&A at a US law firm and was constantly evolving.
Moreover, no two M&A transactions are the same and there is no cookie-cutter method to a transaction. You start with a clean slate each time and tailor your work to the specific context and the client's objectives. This makes each transaction intellectually stimulating.
In practice, the role of an M&A lawyer is often to play quarterback to various specialty groups. In any given transaction, there may be labour/employment law issues, tax issues, IP issues, environmental law issues, anti-trust/competition law issues etc. The corporate lawyers have to coordinate and synthesize the advice from such specialist teams and reflect it in the terms of the main transaction documents.
Ultimately, as an M&A lawyer clients look to you to find solutions. So, thinking on your feet and problem-solving are two crucial skills that a lawyer must possess.
At Davis Polk, you are working on some challenging and highly complex M&A transactions, especially in relation to India & China. Can you tell us about this experience?
Working at a firm like Davis Polk is a privilege. You work with extremely intelligent people on cutting-edge transactions. Much of my practice today is representing strategic companies or private equity funds in their acquisitions/investments in India, China and South East Asia. Foreign direct investment transactions in these countries are quite challenging to execute and there is always a higher level of risk. One has to be familiar with the local regulations and work closely with local counsel in the target jurisdiction to come up with a viable transaction structure. However, businesses in these regions are growing at exponential rates and the reward for patient and diligent investments can be quite high. These challenges make the work extremely interesting and serve as a great learning experience for a junior lawyer.
You have practised law in Mumbai, London, New York and now Hong Kong. Give us some highlights of India practices at International Firms in USA, UK and Asia.
Logistically speaking, many international firms have their India practices operated in Singapore, Hong Kong or London. The time difference between India and the US, makes it more difficult to service clients and negotiate with the other side during a transaction from New York or the west coast.
However, law firms are ultimately professional service firms that are responsive to client needs. India practices at law firms are a good example of this. Firms have India practices only to the extent that clients are interested in doing business in India which is in turn dependant on prevailing economic conditions. It is difficult to sustain a practice solely on inbound and outbound transactions related to India and few firms will hire an associate to do solely India work. From an associate's perspective, while working at an international law firm, it is important to branch out and be a general corporate lawyer with some India experience. If you want to practice solely Indian law, the place to do it is at an Indian law firm in India.
There was a time when firms operated India practices outside of India in anticipation of the legal markets opening up in India, but that is not the case anymore as there is no clear indication that the market will open up. This event has been 2 years away for 15 years now.
You have worked with two Top International corporate law firms. Tell us about the work culture of both law firms, their work-ethics, salary package and also comment on the diverse practice areas.
Linklaters and Davis Polk are both extremely prestigious firms with extremely capable lawyers. They are also both very large organizations and it is impossible to generalize the culture. Both firms demand the highest levels of professionalism and also exhibit tremendous team spirit and work ethic. In terms of offices, magic circle firms tend to be larger and more international than US firms. But, both firms are full service law firms with top-tier corporate practices.
At a magic circle firm, the first recruits are trainees and most associates were trainees at the firm. The training contract system is a very good start to a legal career. You rotate across departments for two years and that gives you the time to adjust to life in a corporate law firm and sample various practice areas. Coming straight from an Indian law school, this system is an excellent first step to take. A typical magic circle firms pays approximately GBP 40,000 to trainees and approximately GBP 60,000 to its associates (who qualify after two years of training).
At most US firms, the first port of entry is a summer associateship at the firm between the second and third year of law school. This is much shorter than a training contract and is premised on the fact that by the time students finish their JDs, they are more polished and ready to start practising law. Because, unlike the LL.B. system in the UK, the JD program is a post-graduate program and law graduates are older and have often had some prior work experience. As a result, US law firms typically don't recruit outside of the JD circuit and international students find it hard to break into the system directly, especially without a US LL.M. However, once you are able to break in the system, a first year associate at a top New York firm will start at US$160,000.
What is your take on Corporate v. Litigation?
I believe that practising litigation (as a counsel) in India can be challenging without the support of a mentor. It is difficult to get briefed as a junior counsel without that support and as a result, at a very crucial age in life, you may not have a steady source of income. If you have the financial means and the talent to overcome this barrier, then litigation can be a highly rewarding experience, especially in a place like Bombay where the tradition is for seniors to support juniors and mentor them. The actual day to day work is intellectually stimulating and you are an independent professional, not constantly answerable to a senior.
Working at a corporate law firm offers you financial stability and can be less daunting to start with because you work as part of a team and are sure to be offered the training and assistance to grow. Also, corporate law often involves problem solving and over time, you can feel like you've help build something, whether it's a company, a power plant or a new product. However, with that stability and sense of accomplishment, comes long, unpredictable hours of a stressful environment.
Life at a corporate law firm can be very hectic at times. What is your take on work-life balance? How do you unwind?
Life as a junior associate at a corporate law firm is indeed quite hectic and stressful. However, sometimes, it's important to step back and look at the bigger picture. My wife is a doctor and she always reminds me, if nobody died or suffered physical pain, it's a good day.
Playing a sport has always been very important to me – it's a complete escape from everything else. So, playing basketball on the weekends is almost a religious activity and I rarely let work come in the way of that.
Any advice you'd like to give to young lawyers who hope to follow in your footsteps?
While in college, it's important to cultivate an intellectual curiosity and let that drive you. Do what you feel passionate about, stick with it and work hard towards it.