Rishabh Mastaram graduated in Law from Jitendra Chauhan College of Law in 2005  and then went on to pursue his LL.M. from Middlesex University, London. After having worked with top tier firms like DSK Legal, Desai and Diwanji and Fox Mandal Little Co., he decided to set-up his own firm "RGM Legal".
He has multi- jurisdictional legal experience as he has worked with London based law firms and top tier law firms in India. He works extensively in practice areas of corporate advisory, transaction support, private equity/venture capital, mergers and acquisitions and joint ventures.
In this interview we speak to him about:
The importance of extra activities like mooting, debating and publications in law school.
Why should one pursue higher studies?
Starting his own firm "RGM Legal".
His message to Law students who dream of having their own law firm.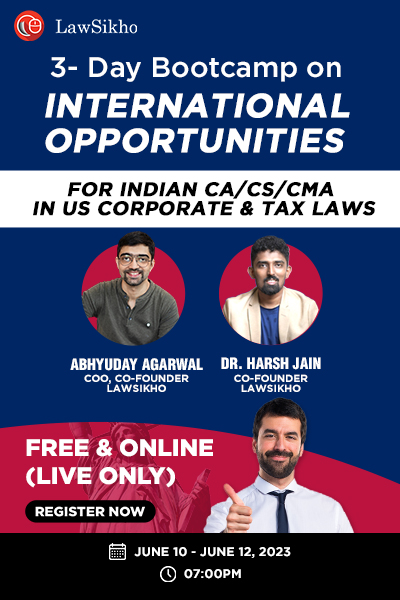 How would you like to introduce yourself to our readers?
"You don't know till you try. If you don't try then the result will be 100% negative".
This is something which I personally believe in because it actually reflects my personality.
Trying and striving has become like my DNA. So far my attitude of "trying and striving" has helped me reach where I am today, obviously with blessings of my parents and support of well wishers (especially my clients who have now become like close friends/ family members).
Constant striving and trying has resulted in developing a unique practice of  being updated and trying to find untapped/ innovative means of structuring a deal. In short, its "Kaizen"!
I am obviously not God gifted (which means natural talent), except for having a good memory, and hence I had to put in a lot of efforts in honing my skills (both lawyerly and non-lawyerly  😉 ) to reach up-to this level. Now it is all about leveraging my experience and skills which I have developed over a period of time.
By the way I am a first generation lawyer and probably that is the reason why I had to put in those extra efforts.
Having done B.Com, what motivated you to choose law as a career? Or did it just happen?
Even before graduating and knowing the true life of a lawyer, I aspired to practice law (either as advocate, solicitor, CS or otherwise) after realising my deep interest in law in my second year of B.Com My first encounter with subject of law in SYB.Com was the trigger of  my decision of pursuing law. In the same year I found out about the Company Secretary course and started pursuing it. After my graduation I decided to join a law college for LL.B. degree (to pursue my interest and also because I found out very early that LL.B. was one of the cheapest professional course back then). By the time I was in second year law, I had decided to become a corporate lawyer (pursuing CS course majorly influenced this decision) and today being one is like fulfillment of my aspiration.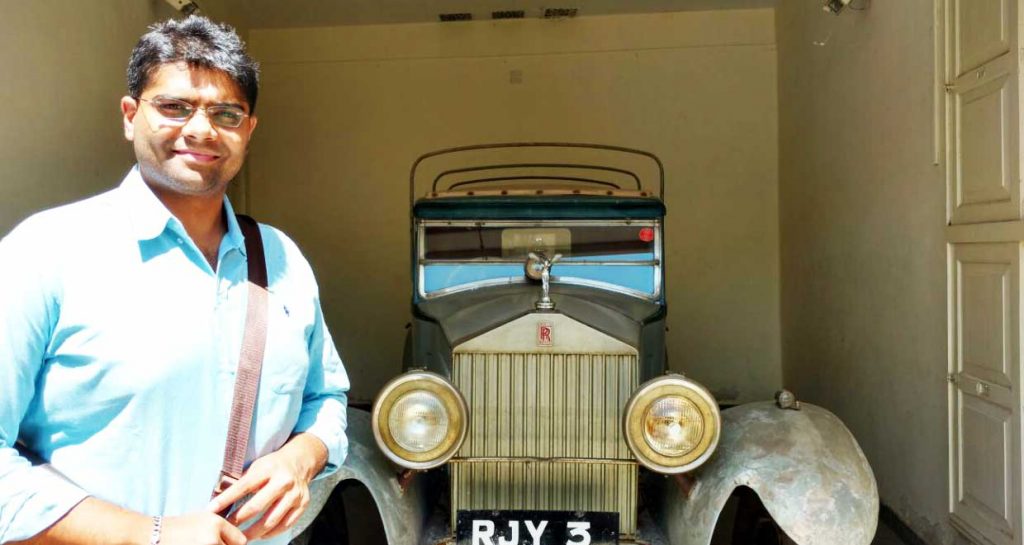 What were your areas of interest during your graduation? How did you go about developing expertise and knowledge in these areas?
During my B.Com graduation and LL.B. graduation, I had very wide areas of interest. However, if I have to narrow it down to Law then Companies Act, 1956 and Contract Act, 1872 got me interested.
I was and I am a very keen researcher. Wanting to know new things and exploring it (with help of internet based research in college library) was my top most interest.
According to me there is no methodology for developing expertise and increasing knowledge. Just having fire in the belly with strong desire to reach somewhere helps you develop expertise and knowledge both, as by-product.
I have to mention one of my experience of getting up-to speed with my contemporaries. On returning back to Mumbai after finishing my LL.M. in London, I was given FEMA related assignments in my first week with Fox Mandal Little and Company (then merged firms got split in 2010). It was all together a new area for me. To ensure that I make meaningful contribution in meetings and negotiations, I use to read the FDI policy cover to cover in a week. I continued with this practice for about 3 to 4 months and thereafter most of the provisions were on the tip of my tongue – like a ready reference. This approach really helped me to get a lead with my contemporaries and even immediate seniors.
What are your thoughts on activities like mooting, debating and publications in journals? What skills do law students acquire by engaging themselves in such activities?
Being an "outstanding" student, my interest was more towards extra activities that college had to offer. Some way or the other I use to get engaged in moots, debates, etc… if not as a speaker/ mooter then as a researcher. It is all very important to experience. That is when you learn that implementation and application of what you know has more value than knowing more but unable to apply/ implement. This has a very deep meaning when it comes to practice because I have seen rank holders and academic legal writers/ authors getting entangled with law and unable to give practical advice and whereas those who know how to practically apply law are more effective as professionals.
Did your law school education prepare you sufficiently for the many tasks you were required to execute after graduation?
I completed my Law from law college having syllabus designed by Mumbai University. Historically our education systems is based on R3 i.e. Read | Retain | Reproduce. The competition is primarily for scoring good marks rather than focusing on being able. I understand that this has drastically changed and law schools and colleges are now focusing more on practicals. With a strong desire to give back to the society, I also impart guest lectures on practical side of the legal practice.
After graduating, you went for LL.M. and then a PGDFM from NMIMS and then solicitors from England and Wales. Why did you decide to go for higher studies?
I did my LL.M. from London. This was primarily to get international exposure and international way of doing things. If it would have been LL.M. from India then it would have been purely for academic purpose. I think this was the best decision of my life. Today I have international connect with worldwide practitioners. Hence, I don't see just India as a market but the entire world as a market for legal services in India.
Being a corporate lawyer, it was important to understand financial aspects better. Pursuing management studies in finance i.e. PGDFM from NMIMS helped in honing my ability to understand commercials better. Combination of law with finance is a value add for corporate clients.
What advice would you give to people who are trying to decide which area of law to specialise in?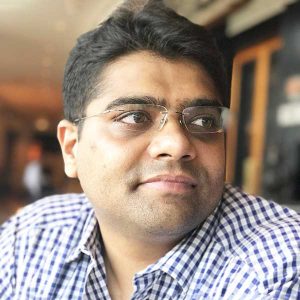 It is very subjective and vary from person to person. However, if someone wants to pursue legal practice as professional career option then ask yourself following questions to determine your specialisation after gaining experience of two years with senior or law firm:
What is your interest? Litigation? Transaction? Structuring?
What is your aspiration? Top lawyer? Highly paid lawyer? Renowned lawyer? Challenges?
What is your priority? Money? Law? Practice? Society?
What is you ability?
How big is your tolerance level?
Above all, before pursuing law, please ask yourself: whether you are ready and willing to live a lawyers life? Please make yourself fully aware through your parents/relatives, friends, etc.. about lawyers true life before pursuing it.
You've worked at DSK Legal, Desai and Diwanji and Fox Mandal Little Co. On what practice areas did you work on at these top tier law firms?
I started working in a law firm in London as corporate lawyer and since then there is no looking back.
Thereafter, you have started your own law firm "RGM Legal". What prompted you to make this choice and start your own law firm?
Necessity is the mother of all inventions and RGM Legal is no different. There were certain compelling reasons why I decided to start RGM Legal. In a short span of time, RGM Legal has closed more than 10 deals already and still counting. Proof of the cake is in eating and RGM Legal has proved a point by closing a number of quotable deals.
I have to mention that RGM Legal initiative has been taken with the intention of creating flat organisation, if it is possible in Indian circumstances. Unlike many other law firms where seniority is decided by the designation (and such designations are decided by the equity partners), in RGM Legal I wish to implement a practice where even a senior most can be assisting a mid-level lawyer if that lawyer has more grip over the matter. This concept will evolve in time to come but will try to implement it in some form or other.
If someone who works with you makes a mistake or an error in an assignment what course of action do you follow as a partner?
For transaction/ deals, I strongly believe that mistakes and errors are pardonable until the documents are signed. Even if the error or mistake is identified before signing, it is good enough rectification.
Having said that, considering RGM Legal is trying to shape-up as a flat organisation, the responsibility on the lead professional should be of same gravitas as what the client expects from partner/ founder.
What were the difficulties you faced in the early days of your practice? How difficult would you say it is to build a reputable practice?
I think the initial days of start-up firm varies from person to person. For me, personally it was extremely challenging due to unforeseeable personal reasons. My focus was spread very thin on multiple things, including starting and growing practice of RGM Legal. Also, the initial four to six months of dry period were extremely difficult to see-off, especially when I had very heavy outgoings. But all's well that ends well. Although I can't say it with full conviction but I can somewhat mention that the initial difficulty phase has now subdued. Now I started facing sweet difficulties like moving the office to client preferred location (it is a big task but is still sweet), selecting the right candidate, deciding which work is to be given priority (especially when you have to finalize the bill of cost in between execution/ closing), setting-up, marketing, meeting new leads, etc…
Do you take interns? What do you look for in a prospective applicant?
We will start taking interns from April 2018 onwards.
If a candidate is looking for entrepreneurial career growth then RGM Legal is the firm to apply. We at RGM Legal promote entrepreneurial lawyers who wishes to work as a professional with ambition to have a career trajectory of becoming an entrepreneur.
The policy of the firm is only to recruit lawyers with entrepreneurial spirit and commercial acumen.
What would be your message to Law students who dream of having their own law firm one day?
"He knows enough who knowns how to learn".
The day you stop learning or feel you know everything and self claim to be law god right up there, then you are misfit to become a lawyer. Learning should never quit.
Also, most importantly, please understand the life of a lawyer before aspiring to become one. Have seen umpteen number of young talent being crumbled because of the pressure. Life is like a road trip and you are most likely to get a vehicle ahead of yours! So believe in yourself and do your best.