This interview has been published by Priyanka Karwa and The SuperLawyer Team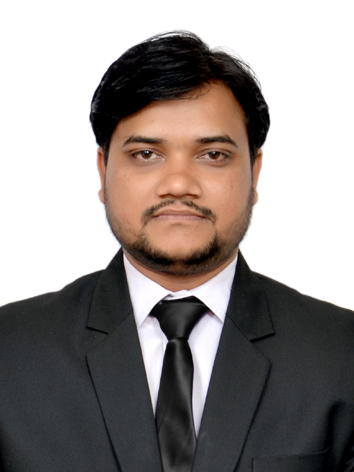 Being a science student, and then choosing law, what was the idea behind?
Great Question. Though I am used to this question and answering this question every other day. Actually, this science and law cocktail was not planned. In fact, Law was something I never imagined I would be pursuing. I did my graduation and post-graduation in technological streams and happily started working as an Engineer.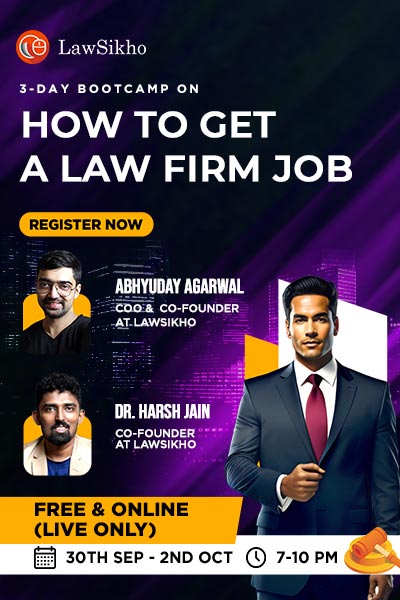 Barring a few things, I was satiate with my carrier. As destiny had other plans for me, one fine day, I felt something is not right about my job and the kind of work I was doing back then. I started looking for other options and got to know about Intellectual Property Rights and prior art searching. The domain looked different and exciting, so I decided to switch my path and get into Intellectual Property. So, this is how I get into Legal domain, and in this journey, I qualified the Patent Agent examination. Later, I felt like having formal qualification in law, which led me to pursue LL.B.
Please enlighten our audience about the initial struggles in your career and how you managed to overcome them?
I'd rather start with initial anxieties. As I started my career as an RF engineer, and I was letting go my 3-4 years of job experience for something new called Intellectual Property, which, at that point in time, people thought to be some sort of real-estate business related endeavor, I had lot of disquiet in my mind, and I was in dilemma about the decision I was going to make. Plus, the baggage of what people would say if I failed. But my heart had already accepted it, so it pushed to me to make a bold decision and take that plunge, which I did, and I am elated to say that I made the right decision at that point.
Of course, there were struggles, but I was very passionate about what I was doing and loved it so much that struggles never felt struggles, they felt like challenges, for which I was determined to go any lengths.
What are the most important considerations to keep in mind when dealing with IPR and registering patent issues?
Over the years, I have realized that inventors are mostly concerned about the outcome, i.e., the grant of a patent, not about the events that come along the way of patent grant. I have experienced that most inventors, if not all, are interested in getting their patent granted, and they are either ignorant about the very-very important milestones that starts with patent application filing and end with patent grant/refusal.
Let me give you a little more perspective, I believe prior art searching to be the most important thing in the patent proceedings, but inventors hardly show any enthusiasm to get it done. And those who consider prior art searching, they fail to understand why a prior art search is done at all, how it can contribute in shaping his/her patent application. Similarly, patent application or claims drafting is merely considered to be the patent agent job. Of course, it is as you are paying him/her, but I'd like advise that please do not recklessly depend on your Patent Agent and be actively involved in the events/proceedings—-Afterall inventions are inventors' child, not Agents'. My intention is to make the inventors more inquisitive and interactive so that they know what is actually being done by their patent attorney, how the attorney is giving shape to claims, application, arguments, etc.
IPR and other corporate sectors are evolving like never before, would you like to throw some light on the same? And according to you Lalit, what exciting opportunities it can create for our young lawyers?
With government initiatives such as "Make in India", "Self-reliant India", push for innovations, and programmes like "Start-up India", protection of innovations is seen as a necessity to compete in the market. With this patenting activities has increased many folds, and patent filing in India is rising at an unprecedented rate.
As per the Economic Survey 2021-22, the number of patents filed in India has gone up from 39,400 in 2010-11 to 58,502 in 2020-21 and the patents granted in India have gone up from 7,509 to 28,391 during the same time. With so many numbers of patent filings, Patent Prosecution is rising, so is the Patent Litigation. Therefore, one can easily infer the prospects for young professionals.
Lalit, as per your experience in the legal field, how do you see the legal industry coming up with new concepts and creating exciting opportunities?
With the constant push for digitization, arrival of faster telecommunication technologies like 4G/5G, invent of communication platforms such as Zoom, Teams, etc., alike every other domain, Legal industry is also witnessing rapid transformation. Everyone is now aware how virtual courts have started, how virtual hearings has transformed the way hearings were taken. If I specifically talk about the Indian Patent paradigm, Indian Patent Office (IPO) too has segued from offline system to online system. With conversion of physical hearings into into virtual-call-based hearings, paperless patent application filings, mandatory online filings for Patent Agents, and many other such initiatives, IPO has put in place a lot of new concepts/systems. So, newer opportunities are coming along, we just need the right approach and right temperament to grab said opportunities.
What can be some of the toughest considerations while someone from a non-legal background has to see before opting law as a career?
For someone from a non-legal background, the toughest consideration would be the time window for success. To make a mark in this industry, one must possess the tenacity to climb every rung of the ladder that leads to the success. As they say, there is no shortcut to be successful—legal domain is no different or alien to this saying.
Lalit, what is a typical day like for you?
Well, a typical day is typically typical for me. I get up around 6 AM. Do my daily chores by 8 AM and leave for office by 8.30 AM. Commute to office, reach there by 9.30 AM, and get lost in the pool of matters waiting my arrival. Leave office at 6.30 PM, reach home around 8.30 PM where my son and my daughter (twins) remain armored to welcome me with the showers of anecdotes, complaints, happenings, and everything in between from their typical day.
Could you highlight some of your success habits that enable you to meet your goal?
Never say no attitude' and 'to remain grounded' at all the times are some of the attributes which I think play pivotal roles in anybody's success.
Lastly, what advice would you give to someone starting out?
Keep your mind, eyes, and ears open for anyone and everyone—you never know who might give you the piece of information that can change your life forever. One more thing, everything progresses at its own pace, so never feel frustrated/agitated if something is not happening at your whims/desires—time and destiny will certainly make it happen for you if you are honest and keen about it.
Get in touch with Lalit Suryavansi-