Rudraneel Chattopadhyay graduated from ILS Law College, Pune in 2015. In this interview we trace his story from his time at law school to Young India Fellowship at Ashoka University to working as Project Associate at Quality Council of India.  He is passionate about global governance, multilateralism, and the United Nations, currently engaged in harmonising the Indian sustainability standards ecosystem.
In this interview we speak to his about:
Importance of moots and extra curricular activities in law school
Participating in MUNs
Young India Fellowship
Roles and responsibilities as project associate at QCI
HOW WOULD YOU LIKE TO INTRODUCE YOURSELF TO OUR READERS?
A confident hodgepodge. Tangled flat-wired earphones. Learning to swim after taking the jump in deeper waters. Anything that can describe a systematic mess. I am still figuring out myself.
I am a student – that's the only thing that will never change. My biggest privileges include being born male (and later to identify as cisgender heterosexual) in an extremely loving, caring and cohesive upper caste Hindu nuclear family, who could, to whatever extent possible, fulfil my desires, my education, my emotional needs, and my upbringing in a manner in which I can never complain that I didn't receive enough. These, coupled with numerous other privileges and experiences, have shaped me and my identities.
Cooking is passion-hobby and also therapy – if there's a clean well-stocked kitchen, you will find me there even after a long day's work.
Most of the times I keep forgetting what I have done. So, I list them on LinkedIn, and then safely forget. If you're a recruiter, or someone interested in that kind of stuff, feel free to read it there.
PLEASE TELL US SOMETHING ABOUT YOUR COLLEGE LIFE. HOW INSTRUMENTAL HAS YOUR COLLEGE BEEN IN SHAPING YOUR CAREER?
Again, I am still grappling with the what career means to me. College definitely had no role to play in making me question the idea of a career itself. It was actually pretty straightforward.
However, my law school life was quite a pleasant accident. I wanted to study law, but not particularly from a national law university. I desired more free time for myself, for an outside-of-campus non-law school social life, and an easy-going curriculum. I wanted to explore different things outside the ambit of just law. ILS gave me that space to grow. It had very limited classroom hours, and numerous scope for other voluntary activities. One could tailor-make their experience, and it could be way beyond just law!
In all those times, I nurtured my interest in international relations, set up Model UN conferences and trained students in UN procedure, worked with professors on a range of topics, published and helped publish, etc. That way, college was quite instrumental in setting the tone of my life till now.
YOU WERE INVOLVED IN MANY EXTRA CURRICULAR ACTIVITIES AT COLLEGE. HOW IMPORTANT IS IT FOR A LAW STUDENT TO PARTICIPATE IN MOOTS AND OTHER EXTRA-CURRICULAR ACTIVITIES?
Very much depends on who you are, what you are passionate about, what drives you, and what do you think you want out of the law education. It depends on where your energies go.
It's always good to get out of our comfort zones to try out new things – and all the extra-curricular activities that you have not been part of before fall in that space outside of your comfort zone. Sometimes it's just a one-time thing – could be fun, could also be terrible. The best feeling is when you try something for the first time and you find yourself resonating with it. That suddenly becomes your thing. You would not have found out had you not tried.
That said, from an evaluator's point of view – be it for a job or for higher education, co- and extracurricular activities are sometimes taken note of as reflection of a candidate's holistic academic experience, and sometimes even of their adaptability and interest in problem-solving.
YOU ORGANISED THE PUNE MUN CONFERENCE IN 2014. HOW IS PARTICIPATING IN MUNs BENEFICIAL FOR LAW STUDENTS?
Model UN conferences, when done right (and by right, I mean when the procedure, values of the UN are accurately upheld), can be helpful in inculcating a sense of self-discipline and service to people. That's applicable for everyone.
If you are a law student in particular, sincere, dedicated and committed participation in MUNs coupled with good pre-training, can aid in sharpening of your UN-related research skills, your drafting abilities, your understanding of international relations, organisations and protocols, and make your art of negotiation more nuanced.
The pre-conditions to getting the most out of your Model UN experience are honesty in approach, roleplaying the diplomatic character, painstakingly in-depth research, and refraining from acts unbecoming of a diplomat.
WERE YOU INCLINED TOWARDS PUBLIC POLICY FROM THE BEGINNING OF YOUR TIME AT LAW SCHOOL? WHAT SPARKED YOUR INTEREST?
Let's say that I was inclined to join international civil services (likes of UN). This was from almost seventh grade in school, completely fascinated by the idea of the UN and its purposes. I wanted to serve people of the world through an organisation like that. Back in school, I just knew that there is a subject called international relations which one might pursue in order to join the UN. But there was no IR course in India at the Bachelors level. So I thought, what could prepare me for an education in IR at the Masters level? A lot of IR consisted of political science theories, international law, economics, etc.
Study of the laws appeared to be the most obvious step in that direction – five years of foundational prep for IR, plus domestic laws that could also help me understand how our country functions.
When I joined law school, I had the opportunity to engage with various developments in the socio-legal policy-making space – thanks to the various Centres and Cells run by the faculty and students of my college, which acted as the initial nudge for me to read up more on issues that I found interesting. Few of them that I was part of was the Centre for Public Law, Environment Law Cell, Gender Studies Cell, Women Studies Centre, Centre for Mental Health Law and Policy – and so on.
As I said earlier, I continued doing a lot of Model UN conferences, kept engaging with international laws of all kinds – commercial, trade, economic, public, etc – through various advocacy skills activities. I also started working with the Women Studies Centre and Centre for Mental Health Law and Policy on issues dealing with human rights of women, and that of persons with intellectual and psychosocial disabilities. By then, I had parallely begun freelancing on outsourced jobs for self-represented parties from common law jurisdictions outside India, through a firm that a senior of my college had started. That gave me exposure to contract and investment laws in US, Canada, UK, and Australia. I kept doing whatever came my way. Kept exploring. Did not think of what the next good fit for my career would be.
With time, I became more and more curious about how law-making and policy-making interact, and how people are involved in these processes, and how this affects foreign policies and international relations – all for one end – to serve the peoples of this world. That's when, somewhere in my fourth year, I felt like – yes, this is something I can spend a good amount of my life and time doing. Let's explore the intersection between public policy and international law.
WHAT FACTORS LED YOU TO APPLY FOR YOUNG INDIA FELLOWSHIP AFTER YOUR GRADUATION AND NOT OPT FOR THE TRADITIONAL ROUTES? WHAT IS THE APPLICATION PROCESS FOR YIF?
Right from the beginning of the third year in law school, I wanted to do the YIF. The Fellowship had an instant match with my values and curiosity; I was especially intrigued by the variety of subjects and fields that it promised to introduce me to.
I wanted to learn in a setting like that – where I can just take in a wide array of ideas and information in arts and the sciences, and their interconnections. Play around with concepts which would help me apply them to my life. Put in perspective the stories of people. A whole year where I am not expected to force myself into a unidirectional career path, but just push my limits to keep learning. Keep engaging. I wanted to be a part of this environment.
For someone who was also playing with the idea of a career in public policy, I felt the need for learning in variety in order to have a multi-dimensional approach for every issue. Hence, YIF.
The application process for YIF involves a pretty straightforward online application, followed by telephonic and personal interviews. There's shortlisting done at every stage. The only tip for a YIF application is: be honest and express. There's no one way to 'crack' it.
PLEASE TELL US ABOUT YOUR TIME AT ASHOKA UNIVERSITY
For those who may not know, the YIF is a programme of Ashoka University. That one year at Ashoka, doing the YIF, was the fastest and shortest year of my life. As an alumnus, the engagement now has only taken another form.
YIF was all about exploring, experimenting, and evolving. Coming out of comfort zone. Giving everything a chance. Engaging with whatever came our way. The idea was to learn concepts, think about them, contextualise them, and see if and how they play out in life. Coupled with this was the aspect of peer learning; 190+ young people who are highly accomplished in their own fields and who have their own struggles and stories – all under one roof. Free flow of talent, information, expression and learning.
The best part about the Ashoka experience is our constant struggle to keep romancing with what should be an ideal university – in midst of all externalities of a socio-political system that looks at 'ideal' as a subjective end, than as a standard.
Ashoka constantly endeavours to be that ideal university space, and on most counts, it flourishes. It has a supremely competent management and administration, crème de la crème faculty, committed founders and leadership, forward-looking infrastructure and most importantly, industrious students and alumni who all believe in upholding the ethos of the University and holding every spoke accountable to the purpose of the larger wheel.
WHAT ARE YOUR ROLES AND RESPONSIBILITIES AS PROJECT ASSOCIATE AT QCI? DOES A BACKGROUND IN LAW HELP YOU IN YOUR WORK?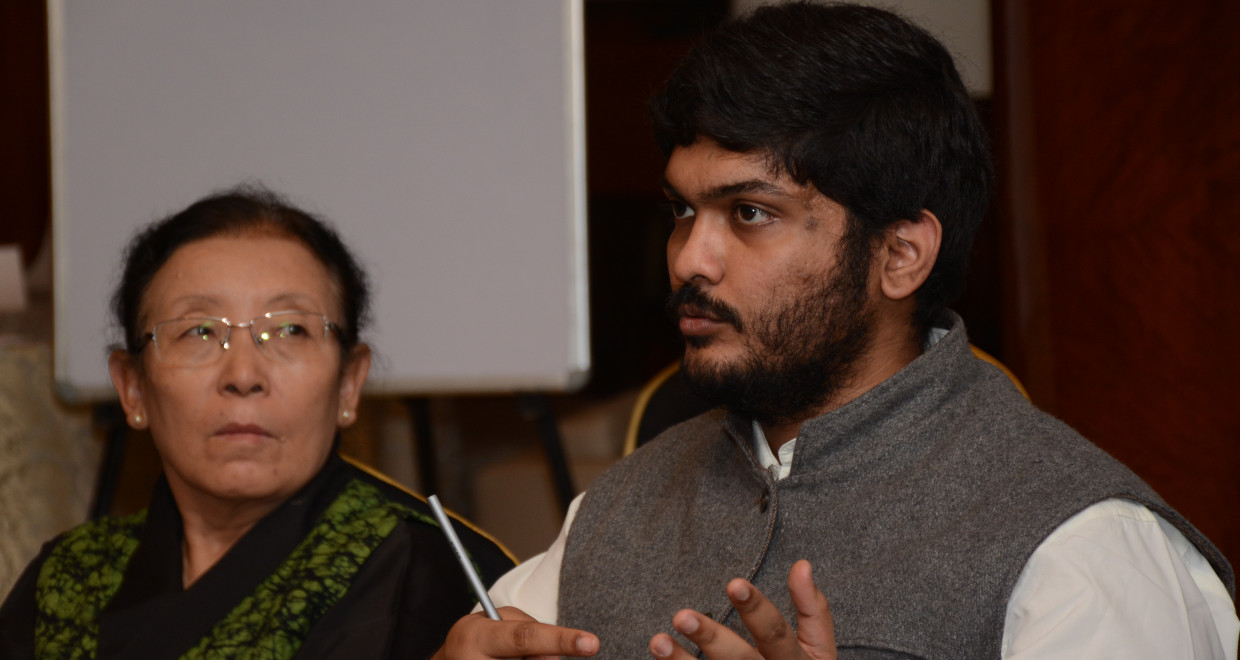 Quality Council of India is an autonomous national accreditation body under the Ministry of Commerce and Industry, responsible for setting up and maintaining the quality infrastructure of the country.
During my tenure at QCI, I have been part of two major initiatives – one, the Skill Management & AccReditation of Training centres (SMART), a project with India's National Skill Development Corporation, and the other, India National Platform on Private Sustainability Standards (Indian PSS Platform) – along with several other assignments in the areas of trade, education, healthcare, human rights, good agricultural practices, digitalisation, public policy systems transfers, personnel training, and capacity development where my assistance was sought by the organisation.
In SMART, I have handled and led workstreams which included establishing the assessment and accreditation criteria, ICT platform, call centre, client interface and parts of execution of the final inspection phase of the project.
Over the last 20 months, as a member of the Secretariat of the Indian PSS Platform, I am responsible for institutionalising the Platform, stakeholder engagement for understanding and resolving PSS-related issues, organising meetings and presentations for the Platform, interface with partner organisations, initiation of projects that will add to the knowledge on PSS in the country, and related documentation and web presence. I am trying to identify and understand whether sustainability standards have any impact on the Sustainable Development Goals in India, and if they could be achieved through standards compliance by businesses, producers and smallholders.
Whether a background in law helps at work? I feel that an education in laws helps in anything and everything that you are doing. It just makes you think a certain way. You know what's the skeletal structure for things that put institutions and policies in motion. You know how they are made. You know what you can do if they malfunction.
In my work especially, my law background has come to aid in situations where important decisions were to be taken based on contractual offers, honouring of memorandums of understanding, researching legislative and legal positions on policy issues, and drafting appropriately to cater to a wide range of audiences – from national leadership to common persons. The law education helps me design a logically sound and nuanced argument in favour of or against something, which decision-makers often find trustworthy to rely upon.
YOU HAVE ALSO WORKED WITH PRS LEGISLATIVE RESEARCH. WHAT PROJECTS WERE YOU INVOLVED IN?
Working with PRS was part of my Experiential Learning Module of the Young India Fellowship, whereby a team of 3 Fellows work with an organisation on a project / set of projects to gain professional insights and experiences into the area of work of that organisation.
My team's larger prompt was to design and develop citizen engagement products that would enhance participation of people in legislative affairs at the state and national levels. As part of this, we developed online databases of pan-India legislators and speech videos of MPs, session wraps for summing up proceedings of legislatures' sessions across 12 states in India, and policy briefs for parliamentarians on State Finance and Union Budget. These have now become scaled digital products which Indian citizens are consuming to enhance their knowledge of and participation in legislatures.
PLEASE TELL US ABOUT YOUR COURSE AT MGG ACADEMY
Managing Global Governance (MGG) Academy is a central pillar of the MGG programme of the German Development Institute / Deutsches Institut für Entwicklungspolitik, which is a highly reputed think tank and research institution in Germany. The programme is financially supported by the Federal Ministry for Economic Cooperation and Development / Bundesministerium für wirtschaftliche Zusammenarbeit und Entwicklung.
The dialogue and advanced training course brings together young professionals from rising powers, such as Brazil, China, India, Indonesia, Mexico and South Africa, and from Germany and Europe.
The Academy draws on the premise that future change-makers need profound content knowledge and the ability to analyse complex interdependencies as well as personal and social skills. The course blends knowledge components on global governance challenges with the development of the participants' leadership competencies. In an action-oriented component, participants apply the knowledge and competencies they have acquired and develop a collective change project.
It also strives to enhance the understanding of policymakers and scholars in Germany and Europe about values, worldviews and policy priorities in rising powers.
WHAT INTERNSHIPS SHOULD A LAW STUDENT UNDERTAKE IF THEY ARE INTERESTED IN PUBLIC POLICY?
Any place where one's energy goes. Honestly, there's no one set of or type of internships for pubic policy. What is essential is that one spends some time to strengthen their understanding of micro and macro-economics. A lot of what public policy is, is driven by theories of economics. Apart from that, internships can be of any kind.
WHAT IS THE ONE PROFESSIONAL ACHIEVEMENT THAT YOU ARE PROUD OF?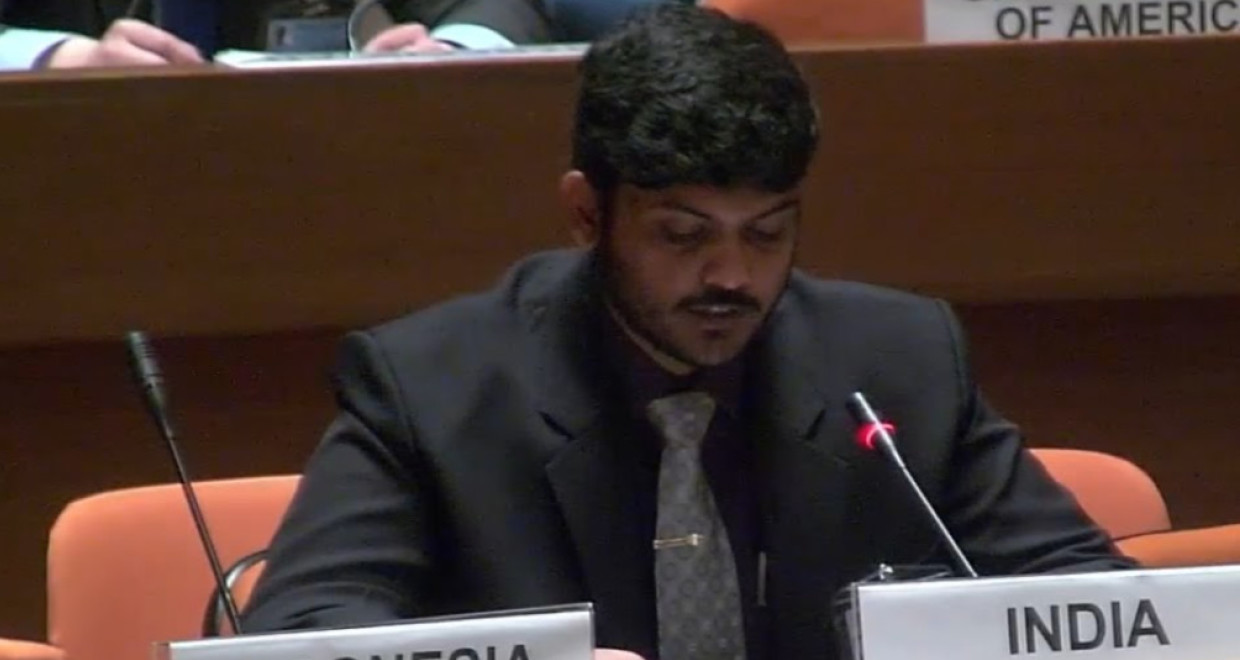 I am very grateful for being nominated by QCI and the Ministry of Commerce and Industry to represent the organisation and the country as part of the national delegation at the United Nations Economic and Social Commission for Asia and the Pacific, Bangkok, Thailand for the Asia-Pacific Forum on Sustainable Development. I had the honour of representation and participation across the entire agenda of the forum and I could further India's contributions in shaping the Asia-Pacific regional road-map for achieving the sustainable development goals. One could also find me delivering a country statement as part of the Indian Delegation under the agenda item on localising the SDGs for their better implementation.
WHAT WOULD BE YOUR WORD OF ADVICE TO YOUNG LAW STUDENTS ?
If you have reached reading this till here, I firstly want to thank you for engaging with my thoughts. I also want to tell you that I am in no position to offer you advice without knowing you – your context, your life, your strengths, your struggles, what drives you, what leaves you shocked, what makes you who you are. Would not dare do that.
I can tell you something that I feel I should have been told when I was a law student through five years, and when the competition and grading system around me made me feel that I am just not made for it.
(There are a lot of things that I wish I was told about – personal and professional; so, this is only about the legal education and career.)
And that is, it's all right to not be the textbook definition of good at everything. It's okay to not score well. It's okay to not give that exam that you just don't have the mental bandwidth to engage with. It's okay to not win that moot or debate; it's actually completely okay to not be interested in doing one! It's okay to feel out of place in college. It's okay to fail an exam or drop a year. It's okay to not have a 'career plan' ready by end of the course, far so to have it ready in year one. It's okay to not do internships if you don't feel like you're ready for them or they do not drive you.
I spent a lot of time scared about how I do not have life figured out yet, about what do I tell my parents the next time they want to know what my next step is – especially when the numbers in my marksheet looked like I could use some help.
I do wish that somebody listened to me and my struggles and told me that it's completely fine for me to take more time to figure out myself without giving into the atmosphere of competition and peer rush. That it is okay to progress on an uncharted path without knowing what's the next step. After all, every experience is shaping who you are.