Sahil Ahuja graduated in law from Pune University, batch of 2010. He currently works as an in-house Legal Counsel with Flipkart and his core practice areas include IP, litigation and software contracts. Prior to taking up his current role with Flipkart in 2015, he has worked with R.K. Dewan & Co. for over four years and Krislaw for about an year.
In this interview we speak to him about:
Being engaged with IP Law
Choosing between litigation and corporate law
His past experiences
Have you always been keen on pursuing law?
With some of my family being reputed members of the legal fraternity, I always found law intriguing. However, joining the armed forces and taking up music professionally were other career choices I had pondered over. I am fortunate to have liberal and supportive parents, who, right since my formative years, encouraged me to find my passion and pursue it professionally. After giving it a lot of thought and receiving valuable counsel (and watching a lot of Boston Legal!), I decided that law was the profession for me.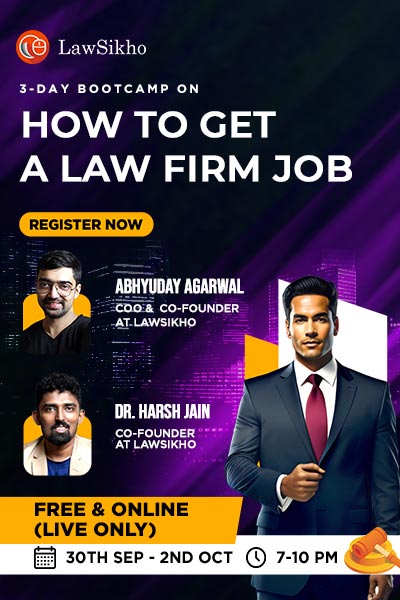 Tell us a bit about your time as an undergraduate student.
Law College was a long five year journey and at times the abundance of subjects made it seem longer. Like most law students, there were some subjects that I really found gripping and others that made me want to hit the sack and doze off! I enjoyed spending time researching on subjects that caught my fancy and the rest on either sports or music. Examination preparation was always limited to the eleventh hour.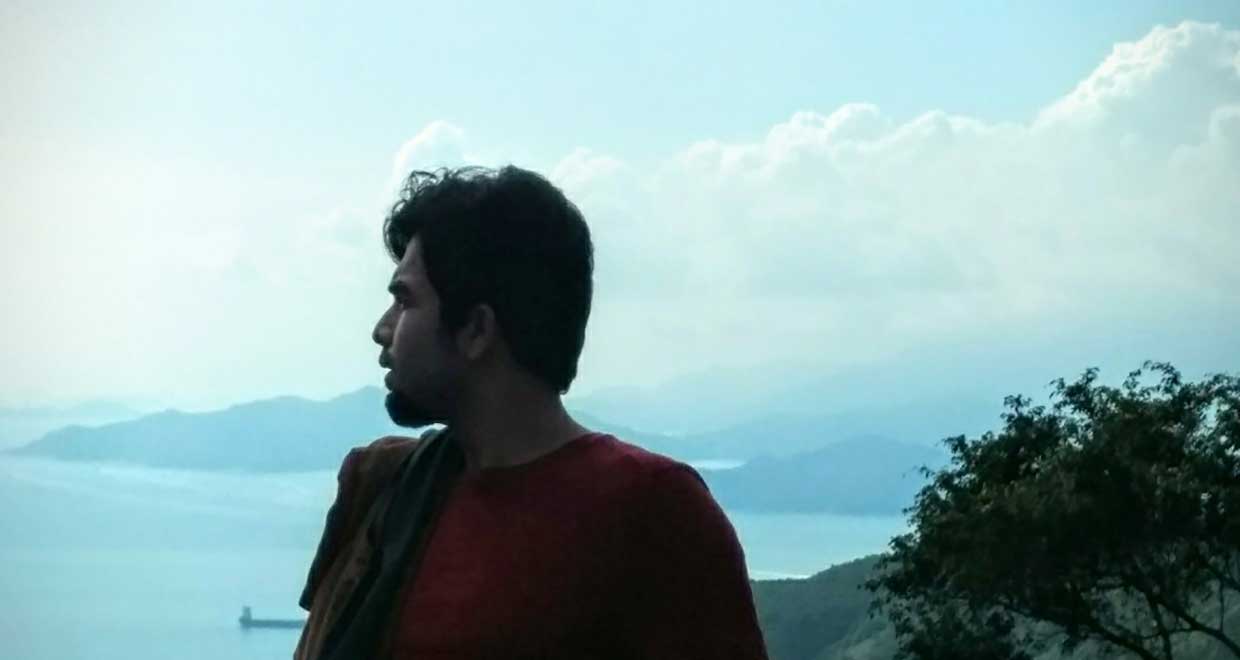 Did you take part in co-curricular activities while in college?
Well, you know what they say about all work and no play. Situational awareness, problem solving abilities and an open minded approach are pre-requisites to being a good and effective lawyer today. These are best achieved through being involved in a competitive sport and pursuing other co-curricular activities. I can't emphasis enough on the importance of overall personality development for someone interested in practicing law.
I played the lead guitar for my college band and was a winger in the football team.
In fact I'd like to share an interesting experience that taught me one of life's crucial lessons. Initially, whenever I tried to master a really fast paced guitar solo, I'd find myself trying too hard, which would result into my fingers tensing up and I'd end up falling short on speed. I remedied this by consciously calming my mind down and letting go of muscle tension and after that speed and accuracy were never an issue. Sometimes you end up not getting the desired results because you're trying too hard and are hell bent on getting things perfect. In, such a situation, it is important to relax, withdraw yourself from the situation and rethink your approach.
What were your areas of interest during your legal education? 
IP, contract law and jurisprudence were among my favourite subjects. I found criminal law and criminology gripping as well. Always having been fascinated by the value of intangible assets and the importance of protecting innovation, I found myself inclined to pursue IP as my core area of expertise.
How did you make the decision between Litigation and Corporate practice?
Choosing between the two is a common dilemma for a lot of law students, but I strongly believe you cannot sever litigation from corporate practice or vice versa. Litigation is the essence of law and every lawyer should experience it, whether under a senior counsel or in a corporate environment. On the other hand, understanding business is as important for effective application of legal education.
I wanted to hit the ground running and owing to my love for IP, I decided to join an IP law firm straight after graduation.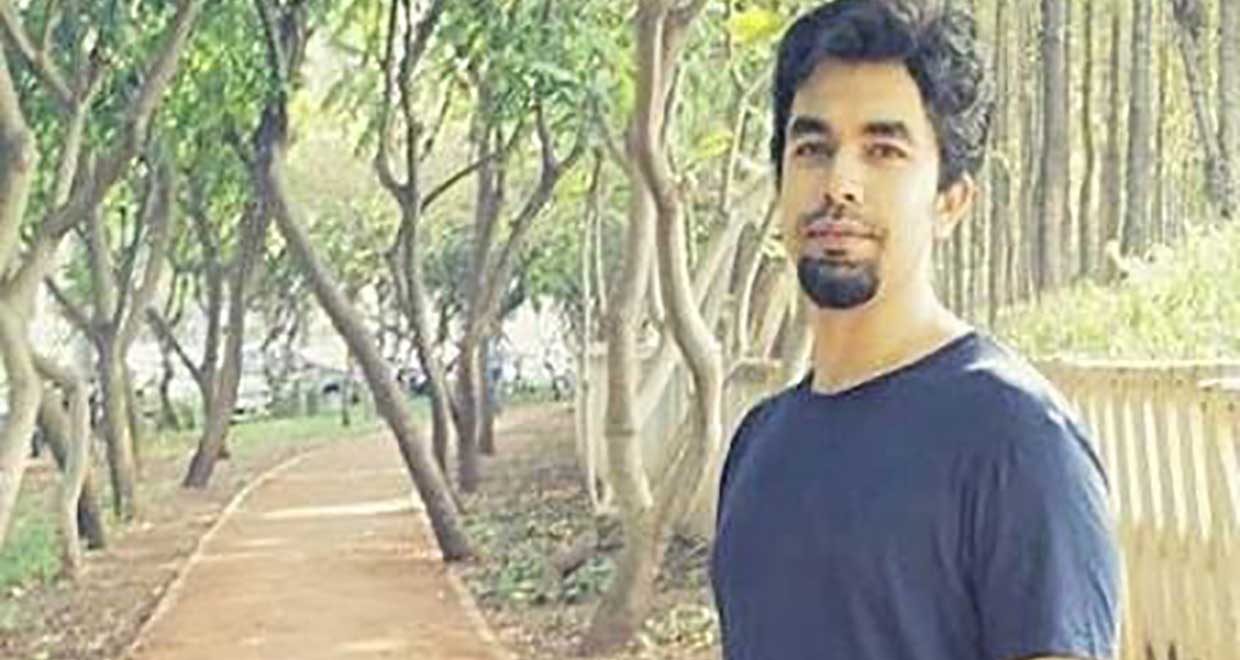 What are the causes you feel strongly about? 
I strongly believe innovation is the key to improving the quality of life and the surest way to encourage innovation is by strategically securing rights therein for effective monetization. It has always been my endeavour to formulate strategies to protect creativity, whether in the form of novel technology or marketable brands. Through my expertise and experience in the field, I have helped safeguard innovation and ward off infringement which has hopefully incentivized innovators I have worked with.
Law graduates are faced with having to choose from several career options and the choice of studying further. What advice would you give students in avoiding a decision paralysis? What are the parameters that must be considered in deciding what the next step should be after graduation?
Career options for law graduates nowadays are plentiful and being unsure about what path to take is absolutely normal. While at law school, students are exposed to a plethora of subjects and it is essential to identify one or two practice areas that appeal to you the most. To arrive at this decision, it is advisable to get a taste of the practical aspects of all subjects by participating in moots, debates and attending the Courts.
I think deciding between studying further or commencing practice is a very personal choice and the key here is to follow your heart and avoid being swayed by convention. It is crucial to spend some time organizing your thoughts about the direction you would like your professional life to take.
When making an overall decision, ask yourself two questions:-
"What practice area do I want to deep dive into?"

"How can I create the maximum impact in that area?"
And remember, there is no wrong answer. Once you've narrowed it down, your self-belief should set you on your track.
How did you come to take up a position with R.K Dewan Co.? 
I started my career with Krislaw, a Pune based IP firm right after graduation. Here I got introduced to working on the practical aspects of IP. However, I soon felt the need to deep dive into the subject and deal with its intricacies. Consequently, I joined R.K Dewan & Co., one of the earliest and better known IP boutiques in the country. After just a couple of months at the firm, I knew I was at the right place to grow as a professional and a subject matter expert. At R.K Dewan, I was exposed to a wide array of matters involving identification of IP, formulation of IP strategies, strategic brand protection and effective enforcement mechanisms to name a few. I was extensively involved in litigation and commercial contracts and also got a taste of driving anti-counterfeiting actions for an automobile giant.
What does your role entail as an Associate at R.K Dewan Co.?
R.K Dewan & Co. offers an extremely rich and conducive environment to grow professionally. The absence of rigid water tight compartments ensures the opportunity to work on a wide array of matters, making it ideal for young professionals. My proactive and result oriented approach was always appreciated here and due to the firm's high repute, I got the chance to work extensively on matters for several high profile clients. Title clearance searches, attending to office actions, drafting cease and desists, IP due diligence, technology licensing and brand protection were areas I had to attend to on a daily basis. Another skill I acquired here was advising clients on identification, selective registration, monetization and effective enforcement of IP. I also got my first taste of appearing in Court and arguing before a Judge.
I focussed quite a lot on developing drafting and negotiation skills, in so far as commercial contracts are concerned. I tried to keep myself abreast with landmark precedents and latest judgements. Another activity I enjoyed was writing articles for the firm's monthly newsletter.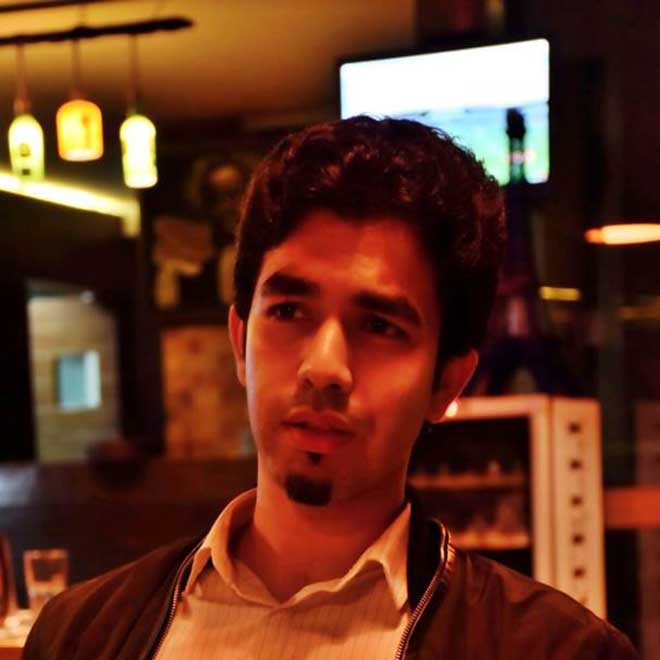 What has the experience been like representing R.K Dewan Co. at international conferences?
I was fortunate and am grateful to the firm for sending me for various conferences and seminars. The most memorable and noteworthy was the INTA Annual meet which took place in Hong Kong. It was exhilarating interacting with IP professionals from all over the world and learning about what course the law had taken in their respective nations. Apart from sharpening my networking skills, the conference offered the chance to be a part of committees that addressed global aspects of IP like cybersquatting, trans-border reputation and counterfeiting to name a few.
Can you please share with the readers your work profile so far at Flipkart?
Having gained a lot of exposure in a little over four years at R.K. Dewan, I wanted to experience things from the other side of the spectrum and in 2015, I decided to take up the role of an in-house counsel with Flipkart. After a promotion in less than an year of joining, I am currently at the position of Legal Manager in the IP and litigation team here. Apart from managing the entire IP portfolio of Flipkart worldwide, I have broadened my horizon to include handling recovery, competition and warranty related contentious matters. Flipkart, being one of the most valued brands requires constant proactive measures to curb rampant infringement. My strong focus on the most effective, timely and cost efficient mechanisms for brand protection has led to me adopting unorthodox strategies to resolve issues on several occasions. I work on negotiating and vetting several technology and cloud services procurement contracts at Flipkart. A lot of my time goes in working on cybersquatting and domain disputes. Intermediary liability is another aspect I work on extensively. Working at Flipkart has been an insightful journey so far which has taught me the essence of balancing business and law.
Did you have a mentor or guide during the formative years of your career?
I was fortunate to receive the guidance of Dr. Mohan Dewan from an early stage in my career. Apart from his unmatched knowledge in IP and law in general, he knows a lot about almost everything under the sun! I found this very inspiring and always looked up to him. His ability to expeditiously understand a client's exact requirement, better than the client himself was something I always admired and strived to inculcate. He has and continues giving me valuable counsel about various aspects of life, far beyond merely my profession.
Aneesh Garg, who heads the litigation team in Flipkart is another person I look up to as my mentor. Having been a Judge for a decade, Aneesh's assessment of proposed litigation strategies is second to none. He has motivated the team to achieve newfound success.
How do you manage your time between your professional and personal interests?
Being a professional, the only way you can pursue personal interests is by consciously making time for them. My undying love for music has ensured I don't give up playing the guitar and I try to keep challenging myself. Football is now restricted to the weekends and I try to squeeze in a few frames of snooker every now and then. I make it a point to devote time for fitness on a regular basis.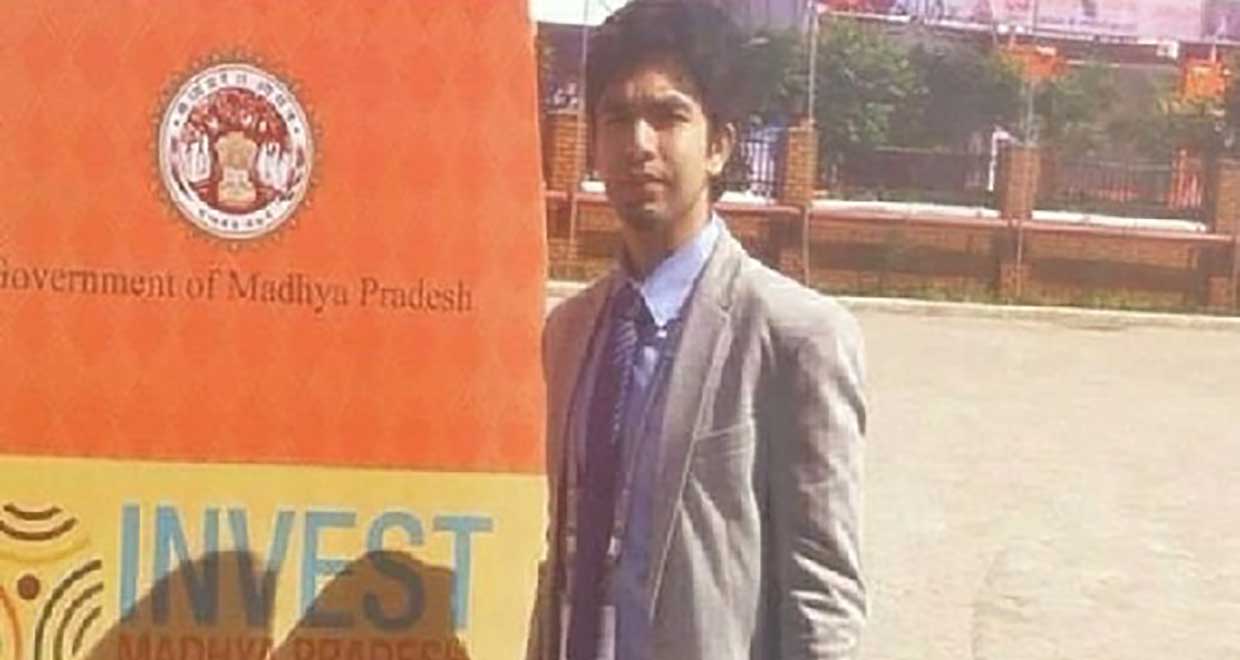 Given the dynamic nature of the field you practice in, how do you keep yourself updated about the latest developments in the law?
I keep myself updated by regularly reading a couple of quality blogs and through knowledge sharing sessions at work.
What advice would you like to give our readers, who are mostly law students and young lawyers?
Have faith in your ability, stick to your beliefs and constantly work on yourself, not just your knowledge base.