Sairam Sanath Kumar belongs to the first batch of National University of Advanced Legal Studies, Kochi (Batch of 2007). During law school, apart from achieving excellence in other co-curricular activities he was an avid mooter also. He was a part of the winning team at the 17th Constitutional Law Moot Court competition in Kerala Law Academy in 2006. He has held numerous publications to his name.
Soon after graduation, he did a post-graduate journalism course at the Asian College of Journalism in Chennai. He then worked in Delhi for CNN-IBN as a television journalist and then with Indian Express, where he covered the Delhi courts as a legal correspondent. Thereafter he joined Infosys as an Associate Legal Counsel and in May, 2012 he switched to Cognizant Technology Solutions as a Senior Legal Counsel. He currently works a Legal Manager there.
How did you to decide to pursue law as a career?
Frankly, I didn't have law in mind initially. At school, I was keen on pursuing journalism. Law happened when several friends decided to sit for the entrance exam and I joined them. It was a last-minute jump. I don't regret the decision.
Tell us about your life at National University of Advanced Legal Studies (NUALS).
I was part of the first batch of NUALS. Without much fanfare, we lit the ceremonial lamp on the first day and commenced classes. It was a small campus in the first few years. They later shifted to a sprawling, full-fledged campus in another part of Cochin. We were a bunch of 50 and quite happy that we didn't have seniors to dictate us. We took the lead in everything – participating in and organizing moot courts, legal aid clinics, editing and publishing the law school journal, networking with eminent lawyers, arranging internships, extra-curricular, campus placements etc. It was a lot of effort and great fun. Of course, we were the proverbial 'guinea pigs' – the management did all their 'experiments' on us. Our batch and subsequent batches won several moot court competitions all over the country in the 5 years we were there. We were very buoyed by these, especially since we started off as underdogs.
I was part of the winning team at the 17th Constitutional Law Moot Court competition in Kerala Law Academy in 2006. If I remember right, NUJS had won this moot 3 or 4 years on the trot. We ended their run in 2006. It was a huge morale-booster back then.
I also took time off to write thesis papers. I got a few papers published in leading law journals such as All India Reporter, Criminal Law Journal, Cochin University Law Review etc. on topics affiliated to constitutional law and criminal law. I was also a student editor of NUALS Law Journal – we published the first edition in 2007 that carried long-form articles from law students, prominent lawyers and jurists.
Looking back, how significant do you think your legal education was?
Well, it was definitely significant to qualify as a lawyer! As a law student, I wasn't decided on pursuing a career in any particular branch of law. Legal education was about toying with various options and subjects. I was, in fact, keen on legal journalism. I wanted to cover the courts and legal policy for a major national media house. I worked as a journalist for 2.5 years initially, before I took up an in-house counsel's job.
Soon after graduation, you joined Infosys as an Associate Legal Counsel. What landed you in this job?
No, I did not join Infosys after graduation. I did a post-graduate journalism course at the Asian College of Journalism in Chennai for a year, right after law. I then worked in Delhi for CNN-IBN as a television journalist and then with Indian Express, where I covered the Delhi courts as a legal correspondent. Journalism in Delhi was exciting. I covered several newsworthy cases such as the 1984 Sikh riots, NitishKatara murder, Delhi terror blasts, Uphaar theatre tragedy, status of under-trials in Tihar jail, etc. I would visit courts, interact with senior advocates, activists and petitioners; break down legalese for a layman's understanding. I was a journalist for around 2.5 years, and then moved to Bangalore. I got back to being a lawyer for personal reasons. I got to know that the Infosys legal team was looking for hires, applied, was interviewed by the General Counsel and got the job.
Generally the first year after graduation is the most defining time for a law graduate. What would you suggest a fresh law graduate should do to garner the maximum from the market?
It depends on what you're interested in pursuing. I think it's very important to give yourself the time and space to experiment if, after graduation, you're still undecided on what to do and how to shape your career. The first year after graduation is probably the best time to zero in on a career path. If you're the experimenting kind and looking for a full-time job with a firm or company, you may have to jump a couple of jobs early on. I would say, those jumps are crucial, provided you stabilise later. If, however, your first job works out well (which is quite rare), nothing better.
You left Infosys to join Cognizant Technology Solutions as a Senior Legal Counsel in 2012. What prompted this choice and what made this shift possible?
Cognizant attracted me because it is one of the fastest growing top-tier IT companies. I went through four or five rounds of interview and a written test before I was offered the job. It's been a good journey so far.
You were promoted to Manager – Legal from Senior Legal Counsel, in exactly a year at Cognizant. How did you go about achieving this?
I was managing my portfolio independently from the start by catering to client requirements and ready to manage a team. I understand that triggered the decision to promote me.
What is your work profile at Cognizant like?
I am the lead counsel for all client-specific transactions and compliance for ASEAN and Greater China across verticals. I manage a team of 4 attorneys who directly report to me, spread over Chennai, Bangalore and China. I was earlier managing a team for Cognizant's Global Alliances that drove to closure several strategic transactions for the company.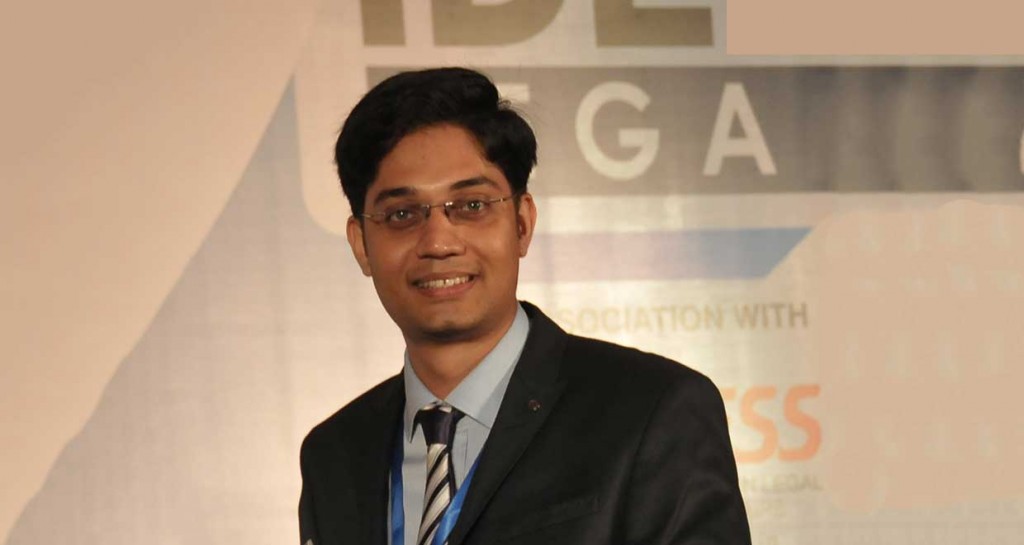 As a Manager, what are your responsibilities, and what's a normal workday at Cognizant like?
A 'normal' workday may not be very normal! It could involve anything from long-drawn negotiation sessions with clients/partners/third-party vendors to short-notice conference or video calls with business teams and other internal stakeholders, advising company's executive management on risk mitigation, deal structuring, compliance, intellectual property, data protection, employment/HR matters, updates on laws and legal policy, etc.
What are the toughest challenges in a job such as yours?
Establishing a relationship with business teams based on mutual trust is integral. That takes time, effort and regular engagement with multiple stakeholders. Business/sales teams, including the senior management, need to be convinced that you're the go-to lawyer for their business, that you can handle client and business pressures and be an equal partner to them. It takes effort to win them over. The vice-versa is true as well. A lawyer's advice need not always go down well with his/her internal clients. There are bound to be differences of opinion. But it's crucial to 'disagree agreeably'. At the end of the day, you're facilitating business, even if that entails naysaying.
What, in your opinion, are the soft skills essential for a young lawyer to build a successful career?
Excellent inter-personal skills, impeccable command over written and spoken English (or the concerned language of medium), managerial and team-building skills, and a right balance of affability and assertiveness.
What, in your opinion, constitutes the most important part of professional ethics at work? How do you deal with mistakes or errors?
It begins with taking complete responsibility for your work. As an in-house counsel, you're answerable to the management and internal clients for your and your team's advice and opinion. Every word spoken or written, every email counts, and is a potential building block for others to judge your integrity. Secondly, it's a cardinal rule to treat your colleagues and team members in a fair and just manner.
There would be serious introspection to do for a lawyer who makes mistakes of facts and blatant blunders. The reality is, there's no room for mistakes or errors.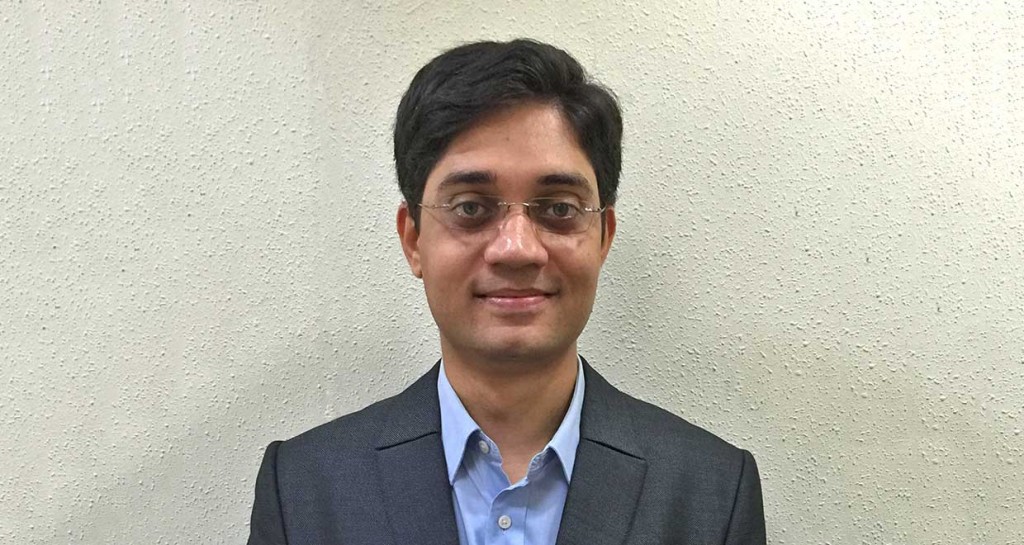 Please tell us more about the Lexcellence award.
(Sairam received the Lexcellence Award in October, 2013 from the Legal Center of Excellence – Cognizant for outstanding performance, and the Young In-House Lawyer of the Year Award at the 7th Annual Legal Counsel & Congress Awards held in Mumbai in March, 2014.)
I was nominated for both these awards by the General Counsel of Legal APAC at Cognizant, G.V. Anand Bhushan. Lexcellence Award is an annual award given to select in-house counsels in Cognizant, amongst more than seventy spread across India and Asia Pacific.
The latter was at an event organised by IDEX Legal and Lex Witness (a magazine on legal and corporate affairs), to acknowledge excellence amongst in-house counsels and lawyers in India, cutting across industries and practise areas. The jury for this comprised of some of the top names in the profession in India. IDEX short-listed me as one of the final 3 contenders. I was announced the winner at the event.
What would you suggest to someone who wishes to work with a company like Cognizant?
Frankly, there's no formula or template. Take it as it comes, give it your best.
What would you suggest for a law student to stay ahead in today's times?
It's definitely worth the effort for a law student to invest in much more than academics. A law course can offer diversity in terms of subjects and activities that that no workplace easily can. I think most students nowadays understand this.
What are your views on the future of Indian legal education?
With too many 'national law schools' in the country, the premium traditionally placed on students who graduate from these institutes isn't as high as it used to be. By the same logic, a huge chunk of graduates nowadays is from national law schools. Most firms and companies who recruit fresh graduates do not/cannot differentiate on the basis of alma mater anymore. Legal education has democratized itself to a significant extent, and this phenomenon is here to stay.