Sajai Singh graduated in B.Sc from St. John's College, Agra and later qualified in law from Delhi University in 1990. Sajai is currently a partner at J. Sagar & Associates and the Chairperson of the firm's Corporate Commercial Practice. Having experience spanning over more than 25 years, Sajai is an acclaimed transactional lawyer. Sajai has been the President of the International Technology Lawyers Association and is a member of the American Bar Association. In this interview he shares with us:
His college life, education and becoming a partner at JSA.
His experience as the past president of International Technology Lawyers Association, and also the field of Technology law.
The work entailed in his position and the field of corporate law dealt with.
How would you like to introduce yourself to our readers, most of whom are aspiring lawyers?
I am a first generation lawyer. My growing up years were spent moving from one cantonment to another as my father was in the Indian Army. Growing up in the army background bought a sense of discipline and commitment in me. I changed schools every two years if not earlier and my first exposure to living in a big city was when my father was posted to London and I joined him after completing my 12th Board exams, for one year.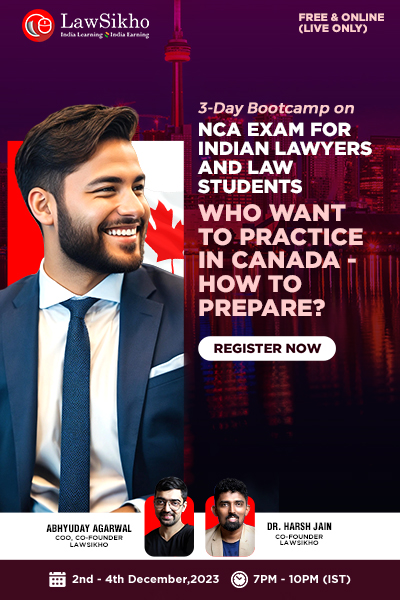 Could you tell us a little about your college life and why you decided to pursue a legal career?
In college I studied Science. Chemistry was my favourite subject. Post College I studied Business Management and had an interest in International Trade. As I read more about International Trade, I realised the interplay and the key role played by Law.  It was the glue that made business possible in an organised and harmonious manner. Without the principles of law governing every aspect of business, a business transaction, like may others, would be anarchic. We had to keep referring to the 'rules' to answer any response to a 'why', a 'how' or a 'what'. This was interesting, and at the same time intriguing.  That's when I got interested in study of Law. Subsequently, I joined the Campus Law Centre, Delhi University.
You completed degrees in B.Sc and PGD Business Management before pursuing law. Have these courses helped you in your work?
Not just my qualification in Science and Business Management but also my secondary education in the Kendriya Vidyalaya system helped my overall growth and awareness, eventually assisting my study and practice of Law. Science taught me technical skills, while my Business Management background developed my analytical skills. My multidisciplinary exposure helps me understand the needs of my corporate clients better.
What kind of activities did you take part in while at law school?
Writing has always been a passion for me. While studying Law in the 80's, mooting and debating opportunities were fewer compared to today. We made the most of the opportunities that came our way. Students today are blessed to have far more opportunities and avenues open to them. And they are not limited by geography.
Did you do many internships while at law school? In retrospect, how important were these internships in shaping your career?
Internship opportunities were few during my Law School days. I was, however, working while studying law. My passion for writing got me an opportunity in a leading advertising agency and I used to work in the copy department of the same. I also did part time work at Doordarshan and All India Radio. From the money I earned, I paid my rent and met my other needs. While the money I earned was not much, things were simpler, choices were scarce and my needs were simple. It were these life experiences that helped me realise the value of hard work.
Having participated in a number of international programmes and workshops, what would you say were you biggest take-aways from each?
I feel international exposure not only builds confidence for people from developing nations but also allows one to understand how to function in a flat world. The learning is both ways between developing and developed economies; between modern and ancient cultures; and between different professions. I have been lucky to have done courses in Wharton and with the Euromoney Institute. But the single most impactful experience for me was with the Centre of International Legal Studies/(CILS) Austria. I did a Certification Program in International Practice with them. This program took me to Dallas, where I spent 4 months working with the US law firm, Jackson & Walker. This time was an eye opener and prepared me for my forth coming move to set up open and run the Bangalore office of JSA in 1996.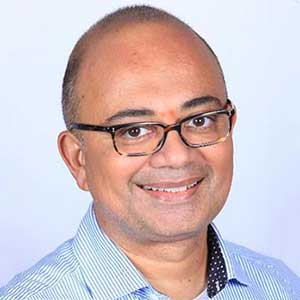 You have worked with J. Sagar & Associates (JSA) for 23 years now. Can you tell us the best and worst things about working in a corporate environment in general, and JSA in particular?
I started my career as a Litigator. I moved to Corporate Law after 2 years of Litigation and Arbitration practice. I would recommend all future corporate lawyers to have some exposure to Litigation and the Court system before they shift work exclusively in the Corporate Law field. My tip on this point for aspiring lawyers would be to spend as much time in the Court Registry as they can. This exposure is key to understanding process and how the backbone of the justice system works. Contentious work develops quick thinking, contextualising and research ability, which is very useful for a Corporate Lawyer. While exciting in its own way, it may take time for Corporate Law work to replace the adrenal rush of arguing a matter before judge.
My Experience in Corporate law field is limited to JSA. Therefore, I would not be able to comment in general about corporate law firms. JSA has been a very International, forward looking and broad canvas exposure for me. Its institutional character, ethical rooting and transparent interactions make it a very happy and comfortable environment to practice law in.
As the Chair of JSA's Corporate Commercial Practice, how do you recall your career traversed to bring you to your current position? What is your current work profile like?
Since 1992, when I joined JSA, some months after it started, I worked extensively for multinational clients setting up business in India. Those were the years when India was slowly liberalising its economy and JSA was working closely with its overseas clients to try and maximise value for them as a part of their India entry strategy. Other than foreign exchange regulations, the other laws that I initially worked with were Company Law and Contract Law. With years of focus on these statutes I had a background which led to me being made the Chair of JSA's Corporate Commercial Practice. It is my endeavour to continuously expand this practice including in areas that I am passionate about and feel will become strong practice areas in their own right very soon. These are Employment Law, Anti-corruption Law, Data Protection & Cyber Security. I am doing a fair amount of work in both these areas. In terms of my work profile, in addition to doing billable work, I am also expected to create a business development strategy, training schedules and curriculum, recruitment and HR needs and implement them for the overall growth of the practice.
Please tell us how do you approach work with regard to management and delegation.
As with any progression it is important to nurture the younger generation and allow it to grow develop and play a larger role. I follow the same principle in my practice. I have always been surrounded by brilliant young lawyers who have worked closely with me in delivering extraordinary service to clients. I believe in delegation. I believe in trusting my colleagues and their ability. At the same time I do feel a challenging is a good way to obtain the best performance. Unless a matter requires involved supervision or is evolving with time, I tend to keep my role limited to supervision and emerging essentials.
Tell us about an interesting case you handled recently. What is your favourite part in the life cycle of a given matter or case?
One of the recent anti-corruption investigations, that I worked on, involved out-of-the-box time critical thinking. Most of the challenges came from the human element rather than from a law or a regulator. And it is the ingenuity of the human mind that emerges as the most fascinating aspect of any transaction. Unravelling and anticipating this aspect is my favourite part. Using technology as an able tool has proven to be a wonderful experience.
How did you develop an interest in Technology law?
(Sajai was the immediate past-president of the International Technology Lawyers Association, which is a first for any Asian.)
I have always been interested in new areas of law, which evolve with the development of Society. Be it Television Broadcast Law, Cable Television Law, Copyright Law, or information Technology Law, I have seen all of them evolve before my eyes and these have been fascinating experiences. I am sure there will be other and newer areas of law that will grab my fancy in the coming years. I look forward to that.
Please give us some practical insight into the Information Technology sector in India juxtaposed with the same in the global context.
From being the back office of the world, India today provides the world cutting edge consulting and advisory support. I see entrepreneurs come up with new ideas and technological breakthrough on an encouragingly frequent basis. I do hope India would evolve into an IT product, Software and Patent creations hub in the near future.
Could you please provide us with some context in regards your long standing association with the American Bar Association?
Since most of my clients were American Corporates doing business in India, I had to closely work with US lawyers and US General Counsel. These interactions led to me being invited to speak at several Seminars and Conferences, including those organised by PLC, IBA and ABA. These and many other associations welcomed me and my thoughts into their fold.
ABA seemed a natural fit for my practice as it helped me understand the US legal landscape. My clients operated in this space and I had to keep abreast with it if I wanted to adequately service my clients, Thus began my association with ABA.
Please tell us a bit more about the Private Equity and Venture Capital Committee that you are the Chair of.
As a part of my leadership of the PE/VC Committee, I collated International experiences, regulations and understanding to what may be considered a cross border phenomenon – PE/VC investments. These collated thoughts, updates and experiences were presented to the Committee members at meetings and online.
You conducted skill development courses on Negotiation and Transactional skills at the NLS Bangalore. What is the structure and curicula of this course?
I like to teach and work with students. They have so many new ideas and life is looked at with different perspectives. As a part of this interest I taught at the National Law School, University of India Bangalore. Now due to time constraint I'm only able to conduct shorter skill development programs and not teach semesters as in the past. My Negotiation Skills and Transaction Skills Courses were focused on practical development of the students rather than on teaching theory. I wanted to provide my students with an opportunity to understand how negotiations are conducted in practice and the life cycle of a transaction with several live examples exercises and fact patterns. My students got an opportunity to role play in a controlled environment which I hoped would prepare them for the practice of corporate law.
I also conduct legal workshops in different universities across the world as a part of my education initiative for ITechLaw. The recent ones that I conducted were in Colombia, Ecuador, Peru and Chile. I hope to conduct one in Cuba next year.
What advice would you like passed on to an aspiring lawyer?
My advice to any aspiring lawyer is to remain curious, ask questions and try to learn one new thing every day!