Sajan Poovayya is a graduate of the 1996 batch of NLSIU, Bangalore. Thereafter, he went on to finish his LL.M. from LSE by 2000. Sajan took the plunge and started up with a law firm Poovayya & Co. right after graduation from NLSIU. After 18 years of looking after the growth and developing the firm Sajan quit his role of Managing Partner in 2012 after being appointed as a Senior Advocate. A former Additional Advocate General for Karnataka he has also served as the Chairman of Karnataka State Council, and the Federation of Indian Chambers of Commerce and Industry (FICCI).
In this interview, he talks to us about:
Experience as a student at NLSIU
Foreign masters, internships and meetings
Setting up a firm after college and taking charge of its expansion and development
Experience as the Additional Advocate General for Karnataka and Senior Advocate in the Supreme Court
Advice to those wanting to set up their own litigation practice
What influenced you to choose law as your profession?
Although my father is a lawyer and his court room advocacy inspired me early in life, I aspired to become a neurosurgeon, as medicine fascinated and continues to fascinate me. During my 12th standard (second year Pre-University Course as it was then known in Karnataka), I had devoted considerable time for preparation to sit the medical entrance exam. It was in the latter half of my 12th standard that I was brain washed by my father, not so much to consider law as a profession, but to consider the National Law School at Bangalore as an institution to study at.
My father was inspired by the wonderful work done by Dr. N.R. Madhava Menon, the founder director of National Law School and he used every bit of that to convince me to sit the National Law School of India University (NLSIU) entrance exam. My elder brother was already a student at NLSIU, having entered the institution inthe school's first batch of students. At that time, NLSIU had no campus or infrastructure facilities whatsoever and operated literally out of a few sheds in the City's Central College campus. Despite these odds, Dr.Menon had pulled a rabbit out of the hat by building an institution which, by the end of the 1980s, had gained considerable popularity.
During my occasional visits to the Law School to meet my brother, I had seen Dr. Menon in action. His approach was to deal with every situation hands on and decisively. I was tremendously influenced simply by watching Dr. Menon in action. Clearly, my father's brain washing skills and Dr. Menon's personal aura influenced me to choose NLSIU over any medical school. I sat the exam and secured admission. Once in, confusion in my mind remained for some time, but it took me little less than sixty days during the first trimester to realize that law is the profession for me. Love for the law, although not instant, was strongand I must say has remained stable.
Please tell us a bit about your father's practice and your initial exposure to law.
My father has had and continues to have an extremely positive influence on me. He continues to be a very active trial lawyer at Coorg despite completing 55 years at the Bar. He is a very soft spoken person but is voracious and vigorous in court. I would, as a high school student in Coorg, accompany my father to the District Court during school vacations. Many a time, I accompanied him in what he did; as his driver, clerk, stenographer, and at times, simply as his chaperon. His court room advocacy certainly inspired me and many others.
Although a high school student, I would be tasked with transcribing plaints, completing paraphernalia in dockets to make them ready for filing, etc., which exposed me to the practice of law in the mofussil courts. Law was not abstract to me anymore. I realized that I liked what I saw. My early interest in the law was certainly instilled and inspired by my father's practice, though I continued to aspire to be a doctor until I saw Dr. Menon in action, building NLSIU.
How was life as a law student at NLSIU? What was the University's role in shaping you into the individual you are today?
For me, life as a student at NLSIU was fantastic in every sense of the term. I owe every bit of what I am today to the Law School. When I entered NLSIU it may not have had infrastructure but it certainly had attitude. It had built a culture of academic excellence, healthy but not intense competition, and above all, a holistic approach to the study of law. It is the inter-disciplinary approach to legal education that enamoured me the most. NLSIU did not just induct me into legal studies but also shaped my character and changed my personality completely. I had the benefit of having a wonderful group of teachers at NLSIU and each one greatly influenced and motivated me. I continue to thank them at the end of each day for what they have done to me.
My peers at NLSIU influenced me even more. They completely changed my personality from being an introvert to becoming not only an extrovert but a fighter too. I found everything that I needed at NLSIU; academic excellence, personality development, strong sense of right and wrong, and above all, true love. I have spent the last 24 years with Sanjanthi, my best friend and wife, who I would possibly have never met but for NLSIU.
Many believe graduates from an NLU have it easier in kick-starting a legal career. How truthful is this belief? Does it make any difference to one's litigation practice?
It is a myth that a graduate from a National Law University will find it easier to kick start a legal career. Another astounding myth is that graduates from NLUs are always better than graduates from other law colleges. Extraordinary jewels of the legal profession have emanated and continue to emanate from local law colleges. At the same time, not all graduates from NLUs make a mark in the profession.
I firmly believe that while institutions can equip you for your journey and provide you with good shoes, what you achieve is not dependent upon the shoes you wear but the steps you take. Being a graduate from an NLU certainly helps inasmuch as NLUs do instil an analytical approach to the study of law and a greater degree of capacity to undertake legal research. To that extent, I believe, it will make some difference in one's litigation practice, but only that far and no further. If one has to excel as a litigator, one should continue to be determined, to provide his or her best to each brief that comes his or her way. Each brief is akin to a step for you to achieve a higher threshold in the legal profession. It is for you to take those steps, firmly and evenly, lest you trip.
How important do you feel are moot court competitionsfor a law student who wishes to pursue litigation?
Whilst academic and research oriented activities are very helpful in instilling in a student the capacity to work hard and dig deep to find the essence of every legal matter,moot court competitions sharpen the analytical ability and skill sets of a student. Students should participate in moot court competitionsasmuch as possible. As a student, I have enjoyed every moot court competition that I have participated in and I have emerged a better law analyser therefrom.
Whilst moot courts necessarily do not expose you to the practicality of real life court room situations, they do provide you with some flavour as to how litigations are contested or defended. To be a successful lawyer, consistency and hard work are necessary ingredients. Hard work does not commence post enrolment at the Bar, but from the very moment you seek admission in a law school.
What kind of internships did you undertake as a law student? Which was the most enriching internship experience for you?
I was clearly inclined towards a career as a litigator. I therefore chose to do every internship of mine with litigators. From my second year at NLSIU, I regularly attended the chambers of my senior and guru in the profession, Mr. S. Vijay Shankar, Senior Advocate and Former Advocate General for Karnataka. I clerked in his chambers on a daily basis, post school hours, through my years at NLSIU. It enormously exposed me to the practice of law in the High Court of Karnataka. The four years of clerking for Mr. Vijay Shankar had sufficiently equipped me to deal with many nuances of drafting, filing and registry processes in the High Court. Mr. Vijay Shankar is one of the most methodical and disciplined lawyers I have known. His methodical approach indeed equipped me with sufficient skill sets. It was clearly one of the most enriching experiences for me.
That apart, I interned with litigators in the Supreme Court during my summers through law school. One of the most enriching internships in Delhi was with Mr. V.R. Reddy, Senior Advocate and at that time the Additional Solicitor General of India. His capacity to portray some of the most complex legal propositions in the most simplest of terms amazed and inspired me.
What challenges did you have to overcome in setting up a firm soon after graduating from law school?
(Soon after graduating from NLSIU, Sajan established the firm Poovayya & Co. in Bangalore)
I graduated as a gold medallist from NLSIU and late Dr. A.P.J. Abdul Kalam handed over the degree tome in the convocation. I was on cloud nine. I had to go through a year's compulsory post qualification internship before enrolling at the Bar as per the prevailing rules(which fortunately have been changed today). No sooner did I complete my post qualification internship, Poovayya & Co. was established with enormous support from my senior Mr. Vijay Shankar and my father Mr. M. K. Poovayya. It was unusual for lawyers to set up independent chambers or law firms immediately after enrolment at the Bar. When I expressed my desire to do so, my Senior and my father did not once discourage me, they in fact supported me in this venture. I plunged into the profession for I knew in the back of my mind that my father would continue to be a safety net, not so much in terms of finances but in terms of guidance.
The initial years for Poovayya & Co. were extremely hard but never depressing. It was hard to gain the confidence of clients and the Bench. Hard work continues even today and enormous travel across courts in the country makes it harder. But therecontinue to be happy days and never have I gone home sad at the end of the day.
I am glad Poovayya & Co. began its journey from Bengaluru and not any other city. Bengaluru, as a city in the mid-1990s, was going through a metamorphosis with corporatization being the buzz word that helped the firm garner quite a lot of work quickly.
The Karnataka High Court is possibly the best High Court in the nation for a young lawyer to commence a career in litigation. Through my initial years, judges were extremely encouraging. It is for a young lawyer to make the best of such encouragement and aim forhigher thresholds of excellence in the profession. It is a myth that it is hellish for a litigator during the initial years.Hard work is a requirement, no doubt, with lesser amounts of monies compared to corporate non contentious lawyers, but the sense of achievement is extremely gratifying.
Do you still get reminded of your first case and first hearing?
I do recall my first argument in Court. I enrolled at the State Bar Council at 11.30 am and was out for lunch with Mr. Basavaraj, my immediate senior at the chambers of Mr. Vijay Shankar. Duringlunch, he encouraged me to argue a matter in the Chief Justice's Court post lunch at 2.30 pm. I knew the matter well on account of my continuous clerkship at the chambers of my Senior.
Mr. Basavaraj sat beside me in Court as a fulcrum of encouragement. The matter involved a question of incorporation by reference in a legislation. I argued for about forty five minutes, my first ever as a lawyer. I lost the case but received compliments fromthe Bench headed by Mr. R.P. Sethi. A few members of the Bar enquired with Mr. Basavaraj, if I was a Counsel from another High Court, specifically briefed to argue the matter. Failure in the first case was not only sugar coated for me but also became a stepping stone to get here and go on further.
Is it important to have prior connections within the legal field to successfully manage this?
Prior connections in the legal field are unnecessary and many a time, can be detrimental as well. Prior exposure to the legal field is very necessary and this can be achieved with the help ofinternships and/or clerkships. Prior exposure certainly better equips you to deal with the vagaries of the profession whilst prior connections may not necessarily do so.
What made you choose London School of Economics and Political Science (LSE) for your masters in Information Technology Law? How has your Masters from the prestigious LSE affected your career in the long run?
I would always recommend a stint at reputed universities abroad, not so much for the quantum of law that you will learn but for the enormous exposure such stint affords you. I have been a fan of LSE since the time I read the works of Bernard Shaw and also for the fact that Dr.Ambedkar, at one point of time, was associated with the institution. I obtained a Master's degree and thoroughly enjoyed my time at LSE. The fact that I received a fat scholarship which took care of not just academic fees but also expenses for a comfortable living in London was an added incentive. I pursued the solicitor's programme in parallel and was admitted to Law Society of LES as a solicitor of the Supreme Court of England and Wales.
I realized that the thresholds of academic excellence at NLSIU were as high, if not higher than LSE. Therefore, more than the academic exposure, what I gained most during my stint at London was exposure to how barristers work in the city. I was associated with a few barristers and I would regularly attend hearings (as a visitor) at the Royal Courts of London. Those experiences further reinforced my decision to remain and continue as a litigator.
After having completed your masters in a foreign university, what made you come back to India, instead of setting up a career in the UK?
India offers one of the most vibrant platforms in the world for a litigator. The quantum and diversity of litigation in India far exceeds anything that UK can offer. I had no doubts ever in my mind that I wanted to litigate and that too in my home country. While I did receive job offers from a few London law firms, they made no sense to me in light of what I always wanted to be, i.e., a litigator. Coming back to India to litigate was therefore a natural choice for me and I am very glad I did.
How was your experience working as the State Government's lawyer?Would you consider taking up such work in the future?
(Sajan was the Additional Advocate General for Karnataka from November 2012 to May 2013)
I officiated as an Additional Advocate General for Karnataka for about a year and was the sole Additional Advocate General for the State of Karnataka for good part of the tenure. I thoroughly enjoyed my tenure. What made it even more special for me was that my chamber senior Mr. Vijay Shankar was the Advocate General, officiating for the second term. Sixteen years prior thereto, in 1996, he had commenced his first term as the Advocate General for Karnataka during which time I was his chamber junior and had closely worked under him in many matters of importance. The opportunity to work with him again and that too as his Additional Advocate General was indeed a wonderful experience.
I firmly believe that all litigators should, at some point of time in their careers, work for the State or the Union. The dimensions of work that you experience as a senior law officer for the State or Union far transcends the exposure that private practice can offer. Representing the State or Union as a senior law officer in the midst of multiple bureaucratic constraints makes you not just a better lawyer but a more mature human being. For a successful private practitioner, occupying such position also affords the opportunity to contribute to the profession and give a little back to the society. An efficient lawyer as a law officer can make an enormous difference to the State and consequently to the society. I will certainly consider taking up such positions as and when, and if at all, they are offered to me.
What would be your advice to recent law graduates when they are faced with the choice between joining law chambers of a Senior Advocate, or working with an up-and-coming new lawyer?
It does not matter whether you join the chambers of aSenior Advocate or work with an up-and-coming new lawyer. As a young lawyer, fresh off mint, one should join a chamber which has a wide variety of work. It is extremely important for a litigator to experience a wide area of contentious practice, rather than restrict oneself to a particular specialized vertical. The greater the exposure to a variety of legal work, better will you emerge as a lateral thinker. The key aspects that a lawyer should look for in a chamber are therefore: (i) variety of work; and (ii) opportunity to handle litigations completely, however minor they may be.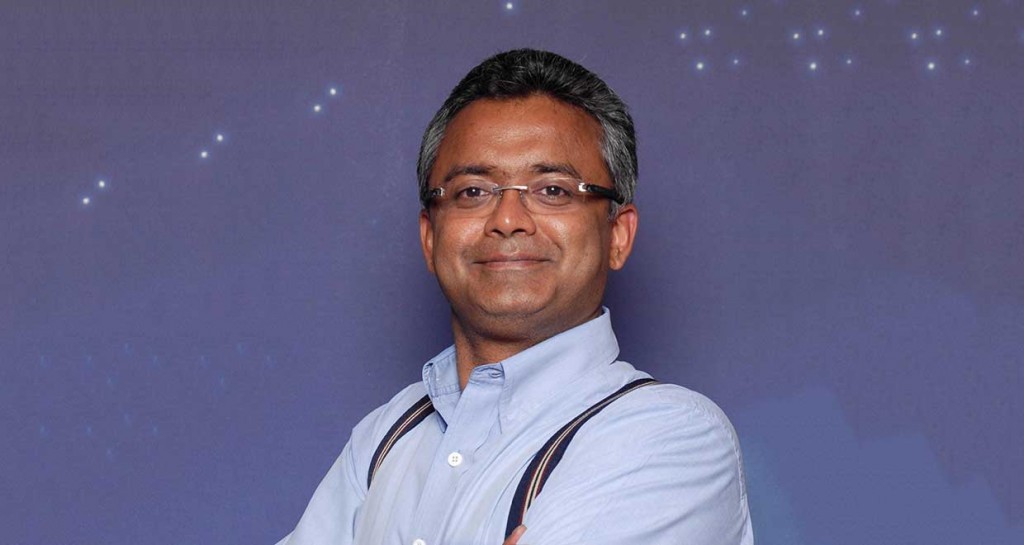 Should one start out at the Trial Courts before proceeding to the High Court if one has no connections in the legal arena? Or would you recommend joining a litigation firm instead?
Practice as a trial lawyer is crucial and sets the foundations for a successful practice. One cannot aspire to become a successful appellate counsel sans any trial experience, although there may be exceptions. I find many lawyers starting out directly at High Courts which do not have original jurisdiction or even in the Supreme Court. Whilst that may work for a few, it is not the most desirable path to tread. It is not necessary for a few years to be exclusively devoted to trial work. It has been my experience that a good blend of trial and appellate practice simultaneously helps in the overall development of a litigator.
For youngsters who are determined to climb the vertical of litigation practice, I would highly recommend joining a reputed litigation firm which has considerable trial and appellate work.
How would you encourage students to keep their determination to enter litigation alive instead of joining corporate firms, owing to the lack of financial stability in the former?
Gone are the days when it was tough surviving the first few years in the litigation arena. Young litigators no more receive merely subsistence allowances. Almost all law chambers offer a fairly adequate remuneration for a young junior counsel. When I entered the profession, a thousand rupees per month for a junior was considered a princely sum, as most chambers typically offered less than half of that.
Juxtapose to the present day, where junior litigators are paid sufficiently to maintain a decent lifestyle if not a luxurious one. Certainly, litigation initially offers far less, in terms of financial rewards, as compared to corporate law firms. However, the sense of achievement and satisfaction is unparalleled. What you need therefore is the determination to survive as a litigator. The growth curve in litigation is so steep that in a few years, a diligent litigator will not just surpass his peers in corporate law firms but also achieve far greater thresholds of professional success (and financial success too).
How do you prepare for a good case? What would be your tips and advice to young lawyers?
There are no good or bad cases. There are only good or bad lawyers. When one begins preparations for a brief, one should never pre-judge the matter. The case is what it is and it is for you to extract the best out of it and weave sound legal arguments around it. My candid advice for young lawyers is to prepare every brief as if there is no tomorrow. 'Complete Preparation' is the mantra. It is certainly not sufficient for you to prepare your arguments on what you believe are the merits of your case. The mantra for success is in being prepared with as many arguments against your proposition and in finding counters to each of those, such that you will ultimately emerge victorious. Young lawyers should also bear in mind that many a time, litigations are lost on procedural issues despite substantial merits in the matter. Never ignore procedure. I have found thirty minutes' preparation for every minute of submission in Court to be a fairly helpful yardstick. In complex matters, however, the yardstick can extend to an hour's preparation for every minute's submission.
Do you have plans for the future expansion of Poovayya & Co.? Are business development skills necessary when it comes to running a firm nation-wide?
Pursuant to my designation as Senior Advocate, I quit the law firm Poovayya & Co. Whilst there exists debate around the question as to whether a Senior Advocate can or should continue as partner in a law firm, I have always maintained that once designated, Senior Advocates should not hold direct interests in or control law firms. It is extremely difficult for a Senior Advocate to disconnect himself from clients and client aspirations, if he continues to hold equity or proprietary interests in a law firm.
When I quit Poovayya & Co. and demitted offices as the firm's managing partner, I was reasonably certain that the firm has matured to a level that it would continue to grow without me. The firm's existing partners have done a splendid job in continuing its growth in each of its four offices. Poovayya & Co. as a firm has continued to prosper with significant year-on-year growth, independent of me. Whether to expand the firm further with newer offices in other cities is for the firm's existing partners to decide.
On the question of business development skills, I have a slightly non-traditional view. Having run a law firm for almost 18 years, I believe that it is your work which should be your brand ambassador and the best marketing partner you can ever have. Almost the entirework being undertaken by Poovayya & Co. has come from the previous and existing clients' references. I therefore believe that capacity to market is irrelevant for building a successful law practice.
What do you look for when you hire lawyers under you? Can academic experience replace work experience and the ability to deliver?
What I would see in a young lawyer during the recruitment process is the following: (i) capacity and inclination to work hard; and (ii) rational & analytical thought process.
Academic excellence, at times, demonstrates the candidate's capacity to work hard. It is impossible to compare or choose between academic excellence and work experience. One does not substitute the other. What you need is a combination of both.
Do you find it easy to maintain a work-life balance? How do you unwind after a hard day's work?
The concept of work-life balance has been hyped in India and sometimes discussions around it are unnecessary. The debate on 'work-life balance' pre-supposes that you do not enjoy your work and therefore do not see 'life' in it. For a lawyer who enjoys his work, a lot of his life is woven around his work. If you enjoy what you do as a lawyer, you may be tired at the end of the day but are never stressed. My work keeps me packed for a good part of the day and the night. Travels between the Supreme Court and various High Courts makes it a little worse in terms of time management. That said, I do find sufficient time to spend with my family and I cherish every moment of what I get with them. The best form of relaxation is to spend time with your family and loved ones.
I also collect and restore old automobiles and that passion helps me unwind. Strumming Carnatic classical tunes on the mandolin is another way for me to unwind.  Music is a great way to de-stress. Lawyers should plan their work in such a manner that they have sufficient time to do things other than law and spend time with their loved ones.
What is the one advice you would like to give our readers?
Never underestimate the power of 'here' and 'now'. When at work, give all of what you have to it, in terms of sincerity, labour, time and attention. Always have an eye for detail. When you are at work, switch on 'work' and switch off the 'world'.  When you are not working switch off 'law' and switch on the 'world'. Doing things other than law will invariably make you a better lawyer!
To be a superlative litigator, you should be a maverick with a strong moral fibre.