Entrepreneur & Alternative careerists
Sameena Jahangir, Partner at Kochhar and Co, shares her experience of working on Deal, entrepreneurship and hard work is the best formula for success.
This interview has been published by Isam Kabir and The Super Lawyer Team. The Interview was taken by Priyanka Cholera.
---
1. There are various acclaimed roles credited to your name, be it a law firm partner, startup founder or mentor. Which of these resonate with you the most?
I wear different hats, but my core function is to improve myself and learn throughout the journey. The identity of a lawyer resonates with me the most. Even if I had all the money in the world and the luxury of not working, I'd still want to practice law since it's something that I am passionate about. Law has also allowed me to teach and mentor people.
2.What motivated you to pursue law as a career?
I had strayed from the law after my 10th and pursued science for 2 years with a misconception that I would become a doctor, but I realised early on in my journey that it wasn't my cup of tea. I was entirely consumed and fascinated by law from the very first day. I come from a family of lawyers. My mother worked for a brief period as a lawyer dealing with insurance and accidental tribunal matters. At the same time, my father was a criminal lawyer, because of which the conversations in the household always circled law. My brother is an academician and teaches corporate, securities and tax laws to professional students. l I discovered a new perspective on the law when I interned at Desai & Diwanji with senior partner Aslesha Gowarikar.
3.Could you share with us any experience of discrimination based on your gender or any other trait, if any?
There is a lot of bigotry that surrounds women. The way I dress, talk and or carry/groom myself is very westernised and modern. It's not uncommon for women to be told that they have reached a position because of the way they talk, look and dress. I have also faced discrimination where I was denied rental houses to reside in due to my religion. There is a lot of bias in society still very prevalent even in developed metro cities which a lot of people have to face on a daily basis, be it, religion, gender, colour or caste. I firmly believe that playing the victim card doesn't help anyone. One has to do their part and if there is anything wrong happening not only against you but even to someone else, stand up and speak that's the only way we can see change. Just keep working and have the results back their merit.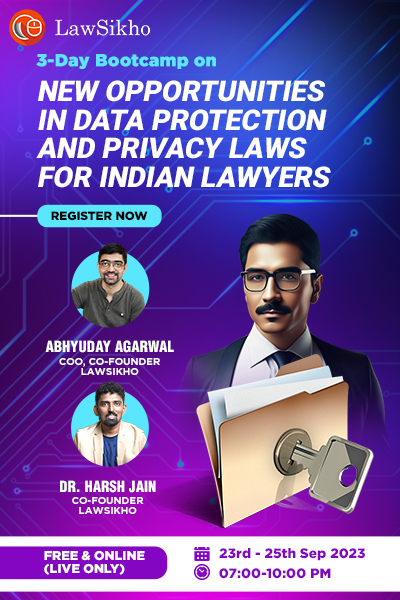 4.Post your LLB, and while acquiring your Company Secretary (CS) from ICSI, you were a full time Articled Associate at Desai & Diwanji. How did you manage your time for your education when your legal career was in its budding stage?
I started my CS at an early stage. I had already started preparing for it when I was doing law. I allocated any free time towards studying for it. I did not believe in studying long hours. Instead, I indulged in quality studying. I had no social life then because I directed all my focus on studying. As a result, I was both a lawyer and CS. My corporate work helped me to understand CS subjects better.
5. In 2019, you co-authored a book called "GOODS AND SERVICE TAX: No masterpiece was ever created by a Lazy Artist.". Please share with us a little about the writing process.
I teach income tax, and I've always wanted to publish a book. We've previously written textbooks for our students, but a book is a whole other ballgame. So when the legislation for GST was passed, my brother and I decided to publish a book on it after studying the nuances. The aim was to create a useful book for CA/CFA students as well as professionals who need to work on taxes.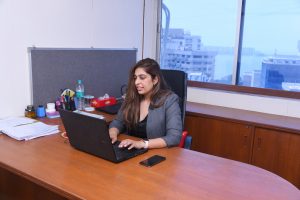 6.How did Lex-Sign – e signing portal materialise in 2021? Was entrepreneurship always on the checklist?
I have always been zealous about entrepreneurship. When I became a lawyer and started working at Desai & Diwanji, I visited startup seminars on weekends. I loved the environment revolving around discussions of ideas and business. Entrepreneurs offer new-age solutions to the management of problems. During the pandemic, I noticed that most of my clients had problems regarding the execution of documents, procurement of stamp papers, access to documents stored in their offices when personal meetings were impossible. With the shut down of the trains, access to the office became very difficult. The idea of Lex-Sign came to my mind where we offer to provide easy digitisation of documents so that work can go on seamlessly. It's a digitally encrypted platform for online signing, digital signing, Aadhar number based signing and procurement of stamp paper from across the country. The confidentiality of the customers is valued and protected. We rolled out this new venture with this mindset, and we've gotten a positive response this far.
7.What inspired you to move towards a more tech-savvy culture?
As part of the WFH culture, we realised the importance of being tech-savvy and digitalised in all aspects of our life. Therefore, it is essential to move to an online platform even for documentation to utilise the force of digitalisation fully. Most of my clients were facing this issue; therefore, something needed to be done about it. As a corporate lawyer, I understood the intricacies of privacy and data privacy laws and hence Lex Sign became a one-stop solution for e documentation.
8.What steps are you taking to ensure that the process is simplified for anyone who is not tech-friendly or adaptive?
For Lex-Sign, we arranged for almost no human interface requirement to carry out documentation. If someone needed to execute a document, they can simply go on the LEx Sign portal, order a stamp paper, upload the pdf document and then sign it without needing someone to handhold them through the process.
9.A year after joining Kochar & Co. as a senior associate, you were elevated to partnership in the shortest time. How did this transition occur?
In Kochar, I joined as a senior associate, and within four months, I became a principal associate there. During the pandemic in September 2020, I was made a partner. The journey was very fast-paced, and the firm felt the necessity for a change in my designation. The promotions may seem fast-paced but it is the result of the 11 years I have put into my career.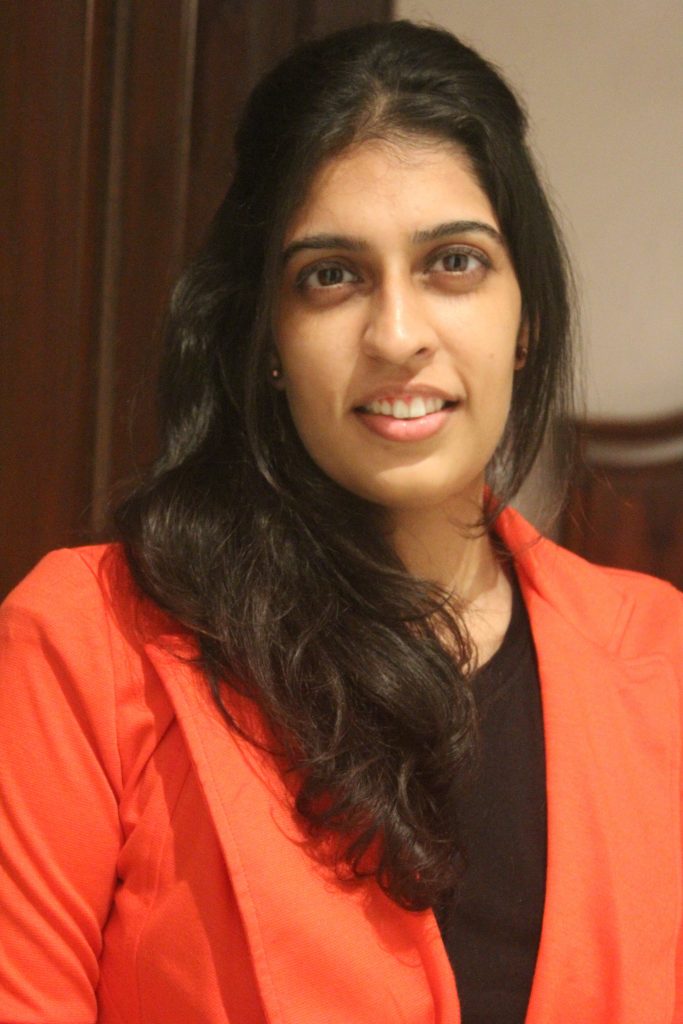 10.You were the core council of advisors for Fincity in their acquisition by MasterCard in 2020, which was part of "Deals of the Year' by India Business Law Journal. Attending such matters must be different from your other projects. How did you prepare to tackle this mega-deal?
I was very fortunate to be a part of this said deal which was into the Fintech space. Like most deals, it involved long hours of work and some days felt longer than the others but I always kept a solution-oriented mindset. As a team leader, the most important thing is to not push down the agony and stress on your team members or the lower verticals. The mere role of a mentor or leader is to take control of situations when things fall apart and to accept accountability while cheering everyone else for success. I always tell people to take needed breaks, not to get burn out. That's the only way one can perform consistently in the long run.
I believe that in the whole scheme of things, legal advice is merely one segment. One needs to understand the issue holistically from their client's perspective without sticking to the only nuances of the legality involved but go beyond that into the commercial aspects as well.
11.Jahangir Tutorials was founded by you, where the mission is to impart education for ambitious CS students. Your enterprise has also achieved considerable feats like your students securing AIR 1 AIR 2 and AIR 3 examinations. Jahangir Tutorials also has a youtube channel where you upload your lectures. Has Jahangir Tutorials evolved their pedagogical approach with time? How well-received and appreciated was the response to this endeavour?
At Jahangir Tutorials, subjects for the Company secretary exams are taught for all levels. In the Pre-pandemic period, physical classes were conducted, and anyone with access to it could join us. With the onset of Covid, a change was made to make Jahangir Tutorials accessible to everyone by uploading our lectures online on Youtube. We received a positive response and today we are the fastest-growing CS digital class in India. This is also because we value the time of others and keep our lectures crisp and apt. We received appreciation for our online videos from people all across India and how they helped them with their preparations for CS exams. Teaching is the most fulfilling job because you get a direct stake in creating the leaders of tomorrow.
12.Lastly, any words to the wise?
In my professional journey, I have learnt that there is no substitute for hard work. There is no luck or coincidences but pure results of one's merit. Don't let go of the focus at any point. There is no shortcut to being rich either: it's a simple swap of service for money. However, I always believe that the ultimate important quality to possess is to make sure you're a better person than you were yesterday. You can be the best lawyer and know the best application of your knowledge, but if you're not kind and lack empathy, you gain nothing at the end of the day. Speak well always and use your knowledge and communication to do good for others.
Get in touch with Sameena Jahangir