Sandeep Parekh graduated in law from Delhi University in 1995. He then went on to pursue his Masters in Securities and Financial Regulation in 1997. Since then, he has served as International Associate at Wilmer, Cutler & Pickering, Associate Advocate at Wadia Ghandy & Co., Partner, Securities and Financial Practice Group at P.H. Parekh & Co., and Executive Director at SEBI. He is also visiting faculty at IIM-A. He is currently Founder cum Managing Partner at Finsec Law Advisors.
In this interview we speak to him about:
Starting his own firm
His experience in Securities Law
His passion for teaching
How would you like to introduce yourself to our readers?
I would introduce myself as a securities lawyer who specialised early in my life. My advice to students has always been to focus on education and build a strong foundation, rather than building on experience early in life. You literally have a lifetime to build on experience. But there is limited time for foundational study and really deep research. As a professional there is little time available for doing either and the foundation of basic legal building blocks and deeper research stay with you for a lifetime. Finally, the early work helps in daily work. If one were to tell a client that you don't know what a contingent contract is, but will look it up, you are unlikely to win the client's confidence. The advice is even more important for people who turn specialists, as later exposure to constitutional, contract, transfer of property and other basic laws becomes limited.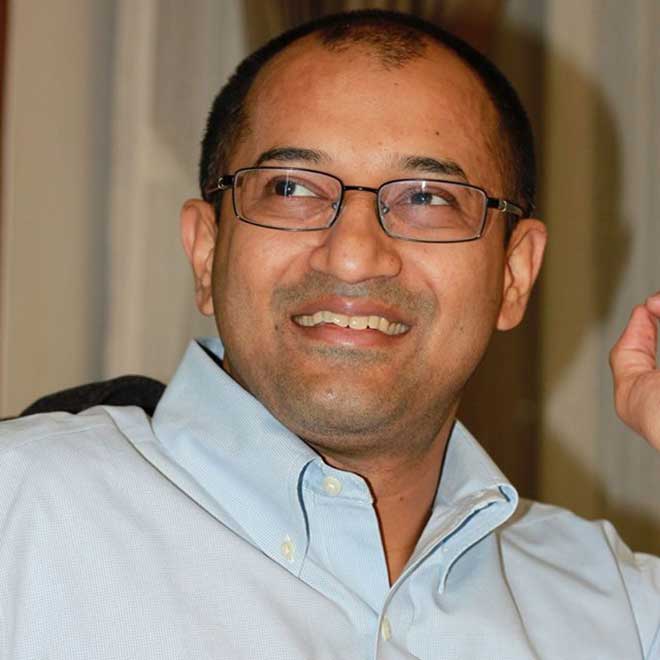 Is there any specific anecdote that means a lot to you, which you would like to share with our readers?
My law school days in DU were intense. I was working nearly full time with Mr. Harish Salve from the day I joined law school. I would start the day early, to be in time for a little research before the first conference would start at 8 AM. I am certain I was of little or no use to Mr. Salve for a long period of time, but I learned a lot reading cases for Monday and Friday SLP days at the Supreme Court. There was a lot of fundamental research we did at his chambers and we relied on the best books on the subject. This ensured that even in law school I always relied on quality primary, secondary and tertiary sources of information, rather than the shortcuts available to pass exams. Our law school, popularly known as LC-II was an evening course of Delhi University, though as a full time course it had the same contact hours as the day course and classes were taken seriously by both faculty and students. What was unusual was the class age. It was close to 40. Many mid to senior level bureaucrats and police officers were part of the class.
A fun anecdote relates to a case where Mr. Salve had a prior commitment, but another case went on longer than expected. The briefing lawyer was not ready with the matter as his junior who was familiar with the matter was also stuck in another court. As it happened, I had made detailed notes on the content and research and I fed the advocate the argument virtually line by line. It was intimidating as I was not supposed to sit on the front seats with my black student tie, rather than a gown and a band. But the high was that we won that trademark case and the ruling was even covered in the papers a few days later.
What were the activities, academic or otherwise, that you undertook in your law school days which in your opinion have shaped you and your career?
The nature of the school meant that the only other activity I did outside of coursework, which I attended to religiously, was moot courts. I was competent primarily because I was doing this in real life ten hours a day seven days a week. Researching, drafting and of course observing the best counsels of the country argue before the highest court of India. I would sometimes spend a few hours on weekends rock climbing before or after work at an Indian Mountaineering Foundation site in Dhaula Kuan, close to Mr. Salve's office.
Who was your mentor, or main source of inspiration who motivated you all along the way?
I have had three mentors, one I described above, Mr. Salve. The other was Mr. Arthur Mathews, who was a partner at Wilmer, Cutler and Pickering and taught me a course at Georgetown law. He was also responsible for getting me a position at his firm as an international attorney and then even though I didn't work with him at Wilmer, he treated me as family and took me out for a baseball game with his family. The last was of course Mr. Damodaran of SEBI, who took me in at a senior position at SEBI at a young age and mentored me. He continues to be a source of support to me and is a great sounding board as well. I must also mention my partner at Wilmer, Brandon Becker, who was a former director at the SEC and a force to reckon with in market regulations. My partner at Wadia Ghandy, Nihar Mody, was also a great person to learn from.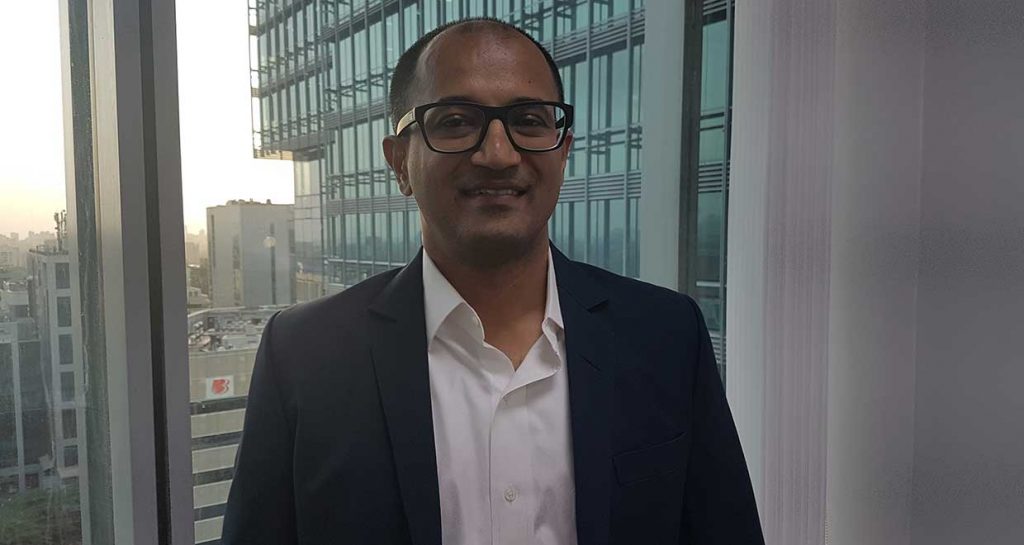 Would you say higher studies are relevant for a career in law?
This is a tricky question and I assume the answer would differ from person to person. The main reason for me undertaking this particular course was the specialised learning I would get. My LL.M. was in securities and financial regulations and I practically didn't attend any non-securities course. The other major reason why people undertake an LL.M. is job opportunities. This is true both in India and abroad. So I would say, to each his own, if a degree opens up educational avenues not otherwise available, one should pursue higher studies. Similarly, if a degree opens jobs, one should use it to open that market, though both domestically and internationally, it has limited use for that purpose. Often it is both reasons. The advantage of a foreign education is that it opens global doors to both education and to jobs, though is quite expensive by comparison.
What does the CV of a student seeking admission in a premier university offering an LL.M. program have to look like?
I was a part of the admissions committee at Georgetown Law and thus got substantial exposure to this, having reviewed hundreds of applications. The criteria run into objective and subjective ones. In the objective ones are grades, publications and any public positions held at the college or law college. Subjective ones are those which can easily be padded and inflated and are therefore of a lesser value in an international evaluator's mind. But a skilled student would back it up with evidence and make this also a strong suite. Say a passion for right to information backed by papers and actual usage for public good would help a student's cause immensely. Usually some inflation of your background is tolerated, but lying is not. To say you topped the university when you did not, would pollute the believability of the rest of your application.
An LL.M. abroad would be best after at least a year or two of practice because many areas of procedure and evidence which are best understood in court or in corporate practice make LL.M. courses easier to grasp. Experience is also very useful in case you choose to appear for the New York or California bars.
What was the experience of working with Mr. Harish Salve like?
I think Harish Salve is just an incredible force of nature in terms of intellectual firepower. His brilliance is matched by his hard work, I recall he would wake up around 5  5:30 AM and read and research thoroughly before a conference. As a result many of his conferences lasted seconds rather than minutes or hours. He urged me to read Seervai and Palkhivala from cover to cover and often course corrected me when I went off course.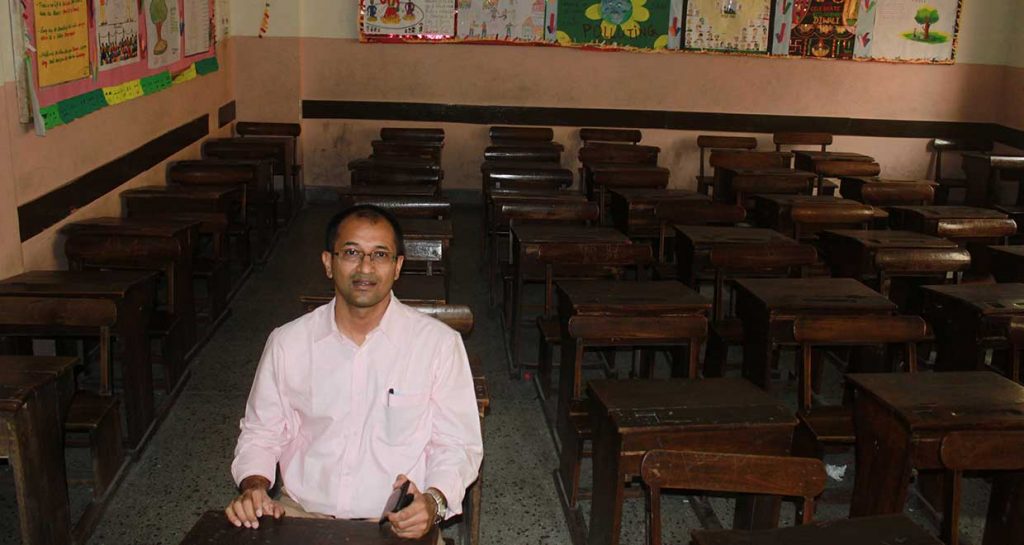 Can you tell us about your tryst with academia?
I have been teaching at IIM-A for the past sixteen years as a visiting faculty and have tremendously enjoyed teaching all these years. After SEBI, I had joined as a full time faculty because of my rather sensitive job at SEBI as head of legal affairs and enforcement. The chance of conflict was very high if I had started practicing immediately after my regulatory role and there was also a chance of inadvertent conflict since my signature would be on thousands of files. At IIM-A however, I did many interesting consulting tasks like being a plaintiff's lawyer at New York courts in the infamous Satyam matter.
What or who motivated you to take the leap of faith and start Finsec Law Advisors?
There seemed few good options in terms of a professional set up in top Indian law firms with the legacy issues which we are all aware of. Instead of joining a mid-tier firm, I thought of starting a small, high quality top tier law firm. We continue to have a quality focus and have no growth plans or plans to diversify into other areas. We dominate the securities regulatory domain and would like to believe we have no competitors in the field in which we operate. We believe in spending a quarter of our time on public policy and intellectual pursuits. Our firm has three books to its credit in the past few years, we run newsletters, monthly dialogue series, an annual roundtable, we routinely respond to regulatory comment papers. Our advice has been sought formally and informally by several regulators and parliamentary committees. I sit on most industry committees relating to financial markets viz. CII, Ficci, Assocham BCCI, IMC etc. These pursuits make our task interesting and worthwhile. Work without a purpose becomes uninteresting after a few years. What we don't do is lobbying for clients and what we respond to is based on our consistent belief in a better regulatory environment for the country. There is indeed substantial regulatory cholesterol which needs to be reduced. Knowing it exists is the first step in addressing it.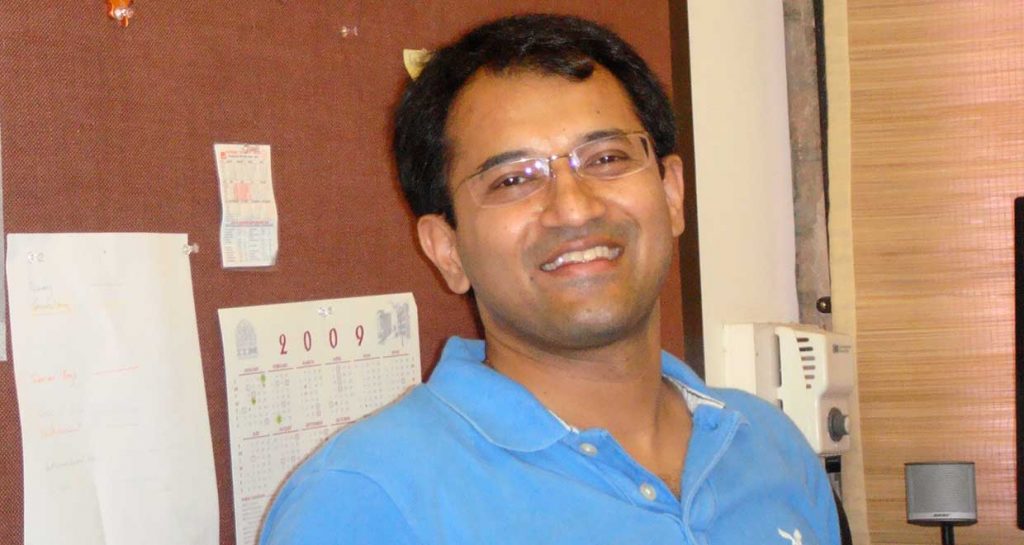 Where do you see yourself ten years from now?
We don't have growth targets, we do expect to maintain the same quality as we currently have. We would like to expand into other areas of financial regulatory work where we currently don't operate. However, we never expect to become a full service law firm as we would rather be the best in what we do instead of being above average in many areas. Interestingly, we are referred a large part of our work from other law firms and also the big four accounting firms.
What is your message to our readers?
Focus on your education, build your foundation, rely on the best commentary on any subject (including my book!) and read it cover to cover where foundational. You will never have that luxury when you start practicing. Lot of your success will be a result of pure luck, of standing at the right place at the right time. But if you aren't prepared when the good wind blows, you can't blame ill luck later. So prepare to let the wind push your back and stand in ready position on the concourse. Work hard in the first two decades of your career and take a path less beaten, even if it is not the most lucrative financially. If work is work, then you will not last long in your current job. Make it fun, fulfilling and bring a purpose to improve the world in whatever small way possible.