Mr. Sanjay R Hegde, is a Senior Advocate at the Supreme Court of India. He began his illustrious career back in 1989 while working as a lawyer with M/s Mulla & Mulla & Craigie Blunt & Caroe Solicitors. He gained his LL.M while at work and thereafter moved to Delhi to practice in the Supreme Court in the Chambers of Senior Advocate Mr. G. Ramaswamy. During this period he worked on several high profile cases, appeared for the Government of Indian before an international arbitral tribunal and from 1996 to 2004 was on the Union of India's arguing panel before the Supreme Court. He also worked for a decade as the Advocate on Record for the State of Karnataka and thereafter focused on private practice. He has frequently engaged in legal journalism including appearing on television panels and writing as a columnist for newspapers.
In this interview, he talks to us about:
His career choices and the reasoning behind them.
His experiences in the various roles and offices he has assumed over the years.
His opinions on miscellaneous topics – the importance of mooting and writing for students, ADR in International Law and legal journalism.
His advice to law students while studying, practicing and moulding their careers.
Please elaborate on the motivating factors which helped you in choosing legal studies.
I assume you mean, why did I decide to study law? Well, in our days, choosing a career in law, was not a matter of choice but circumstance. Often one did not set out to become a lawyer, but did drift into the profession after exhausting most other avenues. My father was a lawyer as was his uncle and grand-uncle. So as the first of five children, of a not very successful lawyer, a legal career, while available was not necessarily a first choice. I did law, while working in a computer company and studying for the civil services examination. I also did an LL.M simultaneously while working with Mulla & Mulla.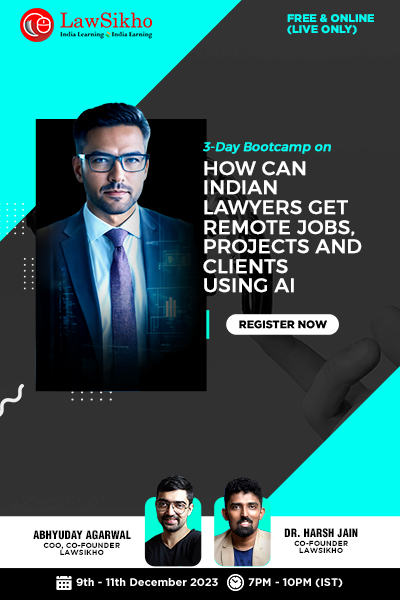 Please tell us about how you decided to pursue litigation. Were you considering any other opportunities?
I got selected by the UPSC for a non-IAS service, which I kept on hold for a couple of years, while I started out in the Supreme Court with the then attorney general Mr.G.Ramaswamy who was my guru in court-craft. I had been a debater and a quizzer in my times, so a quiet life behind my desk in a solicitor's firm (that's what we called corporate law then), did not appeal to me. It had to be courtrooms or nothing in my case.
How were your years in college? Did your study prepare you in any way for real-life practice in Courts?
When I see kids in law schools these days (my son included), prepare so hard with presentations and papers, I am reminded of how little I did in college. I did spend good time in my law college in Bombay (K.C.Law) making friends and eating sandwiches from Ramesh Sandwichwala. My life as a law student, was evening classes after work in my computer company's administrative job. I attended classes which had good teachers and neglected other subjects. I passed the examinations with undistinguished marks and often found that I scored badly in subjects which I knew well by studying original texts. In those days, examiners had got used to answers mugged up from guides (three test papers) and original stuff may have fazed some of them. Suffice to say, the course did not prepare me for life in court, but I did learn a bit by tagging along with my father and his friends.
What should a law student do, in your opinion, to shape up his profile for litigation?
Practice simple things like public speaking and elocution. You would be surprised to see how badly some people express themselves in court, and how judges are grateful to any lawyer who can clearly state the problem, before attempting to persuade them to his side. Some experience of dramatics and the stage are also useful. Both Kapil Sibal and Rajeev Dhavan, had experience in theatre which went a long way towards making a courtroom presence.
How important do you think Mooting and Academic Writing are for a Law Student aspiring to become an Advocate?
Both are very important. Mooting helps you deconstruct issues, prepare memorials and briefs and present them to trained minds. Writing is even more important. An ability to clearly express oneself in writing, in simple sentences, is the hallmark of a good mind. While taking people on board, I am more likely to choose, someone who can give me a quick written note, than someone who can turn a wonderful phrase in conversation.
After your enrolment at the Bar in 1989, you worked in Mumbai for a period of three years. How did these formative years mould you as a lawyer?
They taught me about handling corporate client problems, and how to turn around work reasonably quickly. More importantly they taught me the value of friends in the profession and the constant peer-review that always accompanies life at the bar.
You have a rich experience of working under Mr. G Ramaswamy, Senior Advocate and former Attorney General. You have also assisted several distinguished Senior Advocates at the Supreme Court. Please tell us about your work under them.
Each senior advocate addressing the court, is essentially a performing artiste. At the end of the day, he is not so much concerned with the judgment which is the judge's job. He is concerned that his performance was the best that could be summoned from within him and that it best expressed all the points in his client's favour. Mr Ramaswamy had an amazing depth of knowledge and experience, which enabled him with a bare instruction on facts, to argue for hours and place a case in its entire legal perspective. He had the ability to hear a whispered phrase as an instruction from the advocate by his side, and to know exactly what was meant and what needed to be said. In other words, an amazing pickup on the fly. I find the same ability in Sibal and Rohatgi, as well as Salve and Fali Nariman. The latter two also share the breadth of learning that GR had, and Mr Nariman particularly is almost oracular in his wisdom. Among the others I have instructed Mr Sorabjee, stands out for his ability to hit all the right notes without making it seem too heavy, Mr Ashok Desai's ability to paint a picture and scrap through to a conclusion without angering anyone is a gift to be envied. The late Goolam Vahanvati must be mentioned for his understated, efficient manner of delivery and his incredible ability to turn around written submissions and pleadings in a very short time.
Many students aspire to practice at the Supreme Court and High Courts. Should a student first practise at the Trial Court to learn the nuances, or is it fine to start at a High Court itself?
I'd say go wherever there is enough work to keep you occupied. Do not get hung up because you hang around the superior courts, do not feel low in the lower courts. A good grounding in the trial courts, stands you in good stead thereafter. Mr Ramaswamy spent 11 years in the trial courts before moving to the Madras High Court and his base in civil and criminal law, gave him an advantage over his peers who had been appellate court lawyers throughout.
What are the differences that you see between a practice in a High Court and a practice in the Supreme Court?
The Supreme Court has greater turnover and greater mortality. In the Supreme Court, you prepare a lot, only to see it destroyed in a two minute performance. High courts are more relaxed but more time consuming.
What is your opinion on the recent judgement of the Supreme Court which upheld the 'Collegium' system?
(Mr Hegde had appeared for Union of India In Re: Special Reference 1 of 1998 i.e. The Third Judges' Appointment Case).
I did assist Mr Sorabjee the attorney general in the Third Judges case. That judgment and the current one, all revolve around independence of the judiciary. Can we have independent judges, if their appointments are made by politicians? The court is part of the political system in a manner of speaking, how far can you keep routine politics away. Has insulating judges, resulted in the creation of a self-perpetuating jurocracy? My personal opinion is that the striking down of the NJAC, is a good blow for judicial independence, especially in an era of majoritarian politics.
How effective, in your opinion, are Alternative Dispute Resolution mechanisms in International Law?
(Mr Hegde has appeared before an International Arbitral Tribunal for the Union of India.)
Well my case was the Government versus Suzuki Motor Corporation which was essentially a private contractual dispute. But in public international law, in the absence of pre-decided judicial forums, alternate dispute resolutions are often the only options available.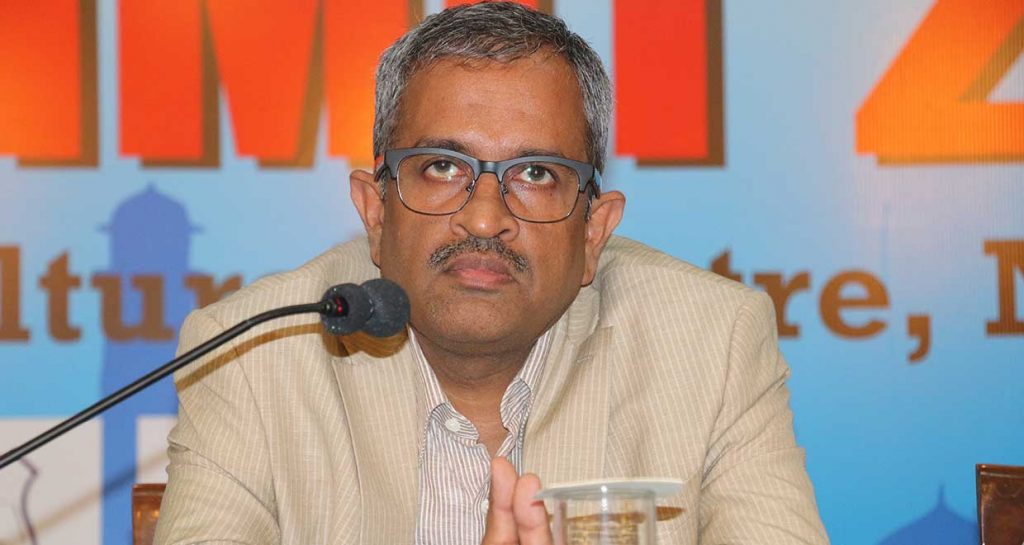 Could you elaborate on your experiences as an AOR for Government of Karnataka?
(Mr Hegde has been an Advocate-on-Record for the Government of Karnataka at the Supreme Court for a period of ten years, during which he handled many sensational and landmark cases, like the Kaveri and Krishna Water Disputes, Rajkumar Kidnapping case, Swami Shraddhananda case etc.)
It was personally exhausting, tough and immensely educative all at once. As long as one was not bothered about being adequately paid for the effort, working for the state made me the all-round lawyer that I am. I learnt Criminal law and indirect taxation on the job. A wealth of memories include a chief minister being hauled up for contempt, a chief secretary's perjury prosecution being stayed, a godman or two being kept in jail for a long period of time. I remember early on Rajkumar being kidnapped and the state preparing to release his associates, till Justice Bharucha yelled, "If you can't govern constitutionally, then quit". A few years after the incident, some of the same associates, got death sentences in appeal, where the TADA court had given life imprisonment. So many memories require a book and not a question.
Other than the Supreme Court, you have appeared before various fora, how is a practice before these Tribunals different? What is your opinion on "Tribunalisation"?
(Mr. Hegde has appeared before many such tribunals as CESTAT, TDSAT and NGT.)
Tribunals are more specialised areas and often the monetary impact is much heavier than normal courts. I do think that tribunalisation is the way to go, though courts have increasingly frequent misgivings. After all judges can't know everything about complicated technical decisions, but experts in these fields can make decisions if judicial members control the fairness of the process.
You are a designated Senior Advocate of the Supreme Court of India. How is the life of a Senior Advocate different from a normal Advocate? How do you manage the responsibility?
A senior advocate is a bit like a taxi for hire, for day and date only. If the ride is not smooth he is unlikely to be hired again. But flippancy apart, the biggest responsibility is to give the client and the briefing lawyer, a pre-view of how the case is likely to be appear to the eyes of a judge. A good senior will in all probability leave you with a forecast of how the game will play out in the court and should advise you on your best options, including the negotiating of a settlement if one is possible. Unfortunately people come to seniors at the last minute to try for a win but not for the available reasonable option, of a realistic assessment of their chances in court.
You are a well-known newspaper columnist and Television Panelist on pressing legal issues. What, in your opinion, is the future of legal journalism as a career, for aspiring people?
There is a great demand for people who can decode legal processes and put it in simple terms that an ordinary viewer or reader can understand. We still have to develop a culture of great legal reporters in the mould of an Adam Liptak, a Joshua Rozenburg or a Dahlia Lithwick. Indian reporters, out of fear of contempt laws, often tend to get into bare bones reporting of fact, without too much accompanying analysis.
Students tend to take up plush Corporate Firm jobs, as they find the prospect of an initial struggle at the Bar scary. What would be your message to them?
They are right to choose whatever makes them comfortable. After all many of them are first generation lawyers, who have spent fortunes on their education and need to start earning as soon as possible. However a law school must provide you with the ability to make decisions and see them through to fruition. If litigation is your thing stick by it, keep working away, offer your services free if needed, to lawyers who are too busy or too tired to attend hearings. If you keep pegging away, cracks will appear in seemingly closed doors and you will make it. Keep going without getting disappointed or turning to drinks and the like, and you will find your niche from which to grow.
What advice would like to share with our readers who are mostly young lawyers and law students?
Be curious, read a lot, keep writing from time to time, but argue everything, every time, even if it is within yourself. For a lawyer, the unargued life is not worth living. Have fun and stay within the boundaries of truth. The world will accept you and find a use for you.
This interview was taken by: Shreesha Kailankaje, IV year, GNLU, Gandhinagar