Sanjeeth Hegde graduated with a Juris Doctorate from the University of New Hampshire School of Law in 2004. Thereafter, he went on to qualify for a Masters in Intellectual Property, Commerce and Technology (MIP) from the same institute. He is a Partner at one of India's leading IP consultancies, BananaIP Counsels, where he heads the licensing, commercialization and also IP for start-ups practice. He regularly counsels clients such as Samsung, Mahindra & Mahindra, Yash Raj Films, IIT Madras and start-ups out of IIM Bangalore. He is also the co-founder and Managing Partner of the BIP Group, a technology transfer and IP commercialization firm.
He is entrusted with the responsibility of client engagement, client relationship management, some aspects of operations such as HR, Marketing and IT for the firm.
In this interview, we speak to him about:
The differences between the working environments between the US and India.
His role as Managing Partner of the BIP Group.
How to avoid a decision paralysis in career options.
The importance of mentors in the legal fraternity.
The key attributes that one must develop in order to excel as an IP lawyer.
Hello Sanjeeth, how would you introduce yourself to our readers?
I consider this interview by SuperLawyer to be a great opportunity to talk about my somewhat unique legal background.  I'm a Senior Partner at BananaIP Counsels (BIP) where I focus on IP licensing, commercialization and strategy.  All of my higher education has been in the US, including my Juris Doctorate, which after completing I worked for several Fortune 500 companies before returning to India.  I'm passionate about teaching and hope to share some my experience with SuperLawyer's readers.
Are you a first generation lawyer? What inspired you to take up law as your choice of career?
Yes, it is true that I am a first generation lawyer from my family.  I happened to relocate to the US during my school years.  Being raised in the US, the two most respected professions that you learn to aspire towards are Medicine and Law.  In fact, I went to college to pursue Medicine but within a short time realized I wasn't cut out for the rigors of medical school in the US.  So the next best choice, Law. I foolishly left believing law school would be easier.  I was in for a big surprise.
How would you describe your time at New Hampshire School of Law?
I pursued my Juris Doctorate from the University of New Hampshire School of Law (then know as Franklin Pierce Law Center), and a Masters in Intellectual Property, Commerce and Technology.  Law school in the US is three years after your graduation.  I found the first year, when the foundation courses in law are taught such as Contracts, Torts, Civil Procedure, etc. to be incredibly difficult.  But as the years progressed I became more comfortable and started to excel.  At my law school senior students are chosen to assist professors as Teaching Assistants.  I had the privilege to be a Teaching Assistant for courses such as Technology Licensing and Alternative Dispute Resolution.  I was a Member of the Licensing Executives Society an intellectual property club and also served as the President of the Indian Law Student Association.
What is your advice to students to avoid a decision paralysis in career options?
I strongly believe that nothing beats practical experience.  One of the biggest weaknesses that I find when hiring new law graduates is legal analysis and writing.  Our law programs unfortunately do not adequately prepare our law graduates for the legal profession's realities.  First, I would advise students to take maximum advantage of internships, not hop from one month internship to the next, you can hardly learn anything in a month.  Pick a firm or an attorney who is willing to invest their time in you and spend at least three month with them.  If at all possible return to the same firm for additional internships as you progress through law school. This progression in your legal learning and experience will pay rich dividends as compared to multiple one month internships.  Second, I would tell students that a post graduate degree such as an LLM immediately following your basic law degree absolutely doesn't make you any more attractive a hire than a basic LLB graduate.  Grab a job after graduation even if on an apprentice basis and get the necessary exposure to various areas of practice.  After a couple of years you'll have a good sense of what specialization you like and would like to make a career out of, then pursue a full time, or my recommendation, a part time graduate degree to specialize.  Why part time? Unless you get admission into a top graduate program either in India or abroad, pursuing a full time program at the cost of work experience adds almost no value to your resume.  So if you are one of those who isn't lucky enough to get into a top graduate program, then continue working and building your portfolio, and pursue a part time or distance education specialization degree in an area of your interest.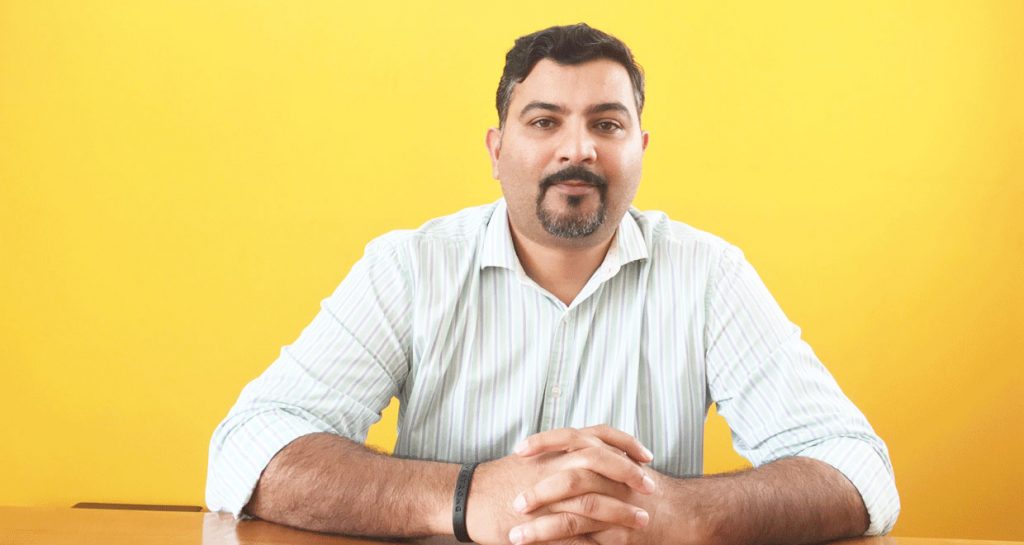 What are the differences you find in the working environments between the US and India?
Having lived abroad for many years I had this yearning to return home and make something of myself here. I did my homework and felt there were greater opportunities in India than anywhere else.  Though financially I would have to take a step back in the beginning, in the long run I could more than make up for it.  The sophistication and professionalism of the Indian legal practice improves year on year.  I don't think it is fair to compare the conditions here with any other country as the working environment can vary drastically based on local circumstances.  India's legal industry is in a constant evolution as a result of the fast growing economy and continues to reshape itself every day.  This is great for all of us in the legal fraternity as we are the ones determining what our environment looks like.  This however might not be the case in places like the US which as a developed economy has a more stable legal working environment.
What inspired you to choose IP law as your area of expertise?
My choices were either International Law or Intellectual Property Law.  I chose to specialize in Intellectual Property Law as University of New Hampshire School of Law (formerly Franklin Pierce Law Center) where I got admission, had one of the leading IP faculty in the world and was a highly ranked program.  So if you ask me honestly, though I went to Franklin Pierce to just study law, my interest in IP grew and I ended up doing a second degree specializing in IP, because I was surrounded by some passionate IP professors and fellow students.
Tell us about your early professional experiences.
The economy was quite poor when I was graduating and there weren't many legal jobs to be had.  I was one of the few lucky ones in my batch, I ended up with a contract position with a large multi-national organization working on financial securities though I had no background in this area.  You had to take what you could get.  Luckily within a few months I was able to move into a full time position with the same organization working on IT and technology licensing.  This started my career and I decided to focus on this area for the first several years.
How important is to have a mentor or guide during the formative years of one's career?
Unfortunately I did not have an appropriate mentor during the formative years of my career.  I'm not sure now, looking back, if I just couldn't find one or if I was not open to having someone as a mentor.  Nonetheless, it is very critical to have someone play this role in a young lawyer's career as the journey can be professionally and personally complicated.  During the initial years of my career my primary focus was financial advancement.  I was constantly looking for the next opportunity that would pay me more.  This I realize now was at the cost of some good jobs, with good bosses and colleagues, and great learning opportunity.  Nobody was there at the time to tell me this. When I mentor young attorneys or students today, the first thing that I ask them to do is to choose the right boss and not chase pay.  If you learn the right things in the formative years of your career then pay will automatically follow.  Be patient.
On what parameters do you choose the projects you work on?
My focus areas at BananaIP Counsels (BIP) are IP licensing, commercialization, and strategy.  This applies to various sectors such as Media & Entertainment, IT/Software, E-commerce and Manufacturing.  We have a very collaborative approach at BIP and a flat hierarchy.  It isn't uncommon at our firm to have our associate attorney's lead projects with support from Partners unlike some firms where the Partner is always at the front.  Therefore a good amount of my time is spent on mentoring associates on projects rather than actually working on them.  I do consciously build a specific body of work and this is dictated by what our clients ask us.  The last few years the sophistication of IP in the Entertainment and E-commerce industries has drastically increased and we at BIP have made the conscious effort to up-skill ourselves to meet the demand and capture the opportunity.
What are the roles and responsibilities that you are entrusted with as a Senior Partner?
Most people assume that as an attorney you spend all your time on researching, writing and advising clients on legal matters.  That is partially true.  I spend about half my time on client matters. The other half, I have been entrusted with the responsibility of client engagement, client relationship management, some aspects of operations such as HR, Marketing and IT for our firm.  For me it is a balancing act between client projects and operations, one cannot be ignored for the other.
Could you share with us some of your experiences from the high profile entertainment litigations you have worked on?
We at BIP have had the opportunity to represent and advice some of the leading film studios of India.  In their business of content creation and monetization it isn't uncommon to deal with mis-use and infringement on a daily basis, especially with the prevalent options available to infringers through digital media.  Litigation is a very small part of our work in the Entertainment industry; most of our efforts go into contracts as related to engagement of talent, licensing, merchandizing, distribution, and the provision of legal opinion.
What are the challenges you have faced in building up your career as it stands today?
IP is an evolving area of law in India and has gained prominence over the last decade.   When we started out we were somewhat ahead of the times, there wasn't much of a demand for our specialized legal services.  However in time, we have come to be recognized as one of the pioneers of IP in India.  It has taken a lot of effort, and we have probably spent equal amounts of time in educating the client and industry about IP, as much as working on their projects.  Over the next five years I see myself focusing further on areas such as Entertainment and E-commerce and building a steady set of key clients for this practice.  I also see great opportunity in IP valuations and commercialization and this is an area that I will dedicate time to exploring.
What are the key attributes that one must develop in order to excel as an IP lawyer?
IP has the ability to transcend beyond mere interpretation and application of the law.  The commercial and strategic elements of IP practice in my opinion play a larger role.  For example, in a software licensing deal, an IP lawyer has to not only think about what laws to apply to the transaction, but also consider how best to get the business deal through without being a legal show stopper.  For many IP lawyers looking beyond law becomes a challenge.  I fortunately through my first few jobs had the role of a deal maker rather than just a lawyer.  As a part of these roles I had to learn to represent an entire organization's requirements, from Sales, R&D, Finance, and Legal while negotiating and putting win-win technology licensing and collaboration deals in place.  I still rely heavily on these skills in my practice today.
How has your experience been as a visiting faculty at Alliance University and IIM Bangalore?
Based on my experience of having taught IP at various law schools and having hired many law graduates, I would say our legal education should get a little more practical.  There should be a stronger emphasis on teaching students legal research and writing as well as create greater opportunities for first-hand experience.  As I had addressed in a previous answer, I had indicated that multiple one month internships, which is the norm in Indian law schools, practically serves no purpose other than getting you to see the nice chairs and tables at a firm, and before you know it, the internship is over.  Rather, students should be given the opportunity to intern for a minimum of three months at the same firm or company during each year of law school.  Secondly, law schools should create law clinics, which are credited full term courses in areas such as IP or Criminal Law, etc…  Clinics are led by a professor and the students would work as associates managing real cases on a pro-bono basis.  I was lucky enough during my law school days to counsel real clients as a part of my IP and Commercial Transaction Clinics.  Yes, I do have plans to spend more time in academia once certain goals that we have been set for BIP Counsels are achieved.
How do you manage to maintain a work-life balance as a busy legal professional?
It becomes easier to achieve work-life balance when you gain some seniority in your profession.   If you don't break away from thinking about work during some point in the day, for example I stop checking work emails once I reach home in the evening, over time you tend to get worn out and your interest in your work starts to diminish.  These days however it is very difficult to achieve this because of smart phones where you are constantly connected and always reachable.  Sometimes I just make a conscious decision not respond to an email or answer a call when I know that it can wait till tomorrow.
How do you keep yourself abreast with the latest legal developments and industry news?
This is a very important aspect of the legal profession, the learning can never stop and if it does you are no longer of value to your clients or your colleagues.  We at BIP Counsels address this in a couple of ways, we actively teach at leading institutions, and we regularly write and publish.   Teaching forces you to keep up with a subject through research and preparation of course materials for smart and inquisitive students who will keep you on your toes.  We also manage one of the world's top 10 IP publication's, Intellepedia – IP News Center , where we actively write about IP matters and news.
What advice would you like to give our readers?
Your legal career is a marathon and I can guarantee you it will never go just as you planned.  Be flexible and open to new opportunities.  Remember the legal profession in India is still evolving, and the demand for qualified legal professionals is constantly increasing.  We have more options today beyond traditional practice.  Be open to in-house positions, LPOs, academia and others.  The first five years of your legal career should be dedicated to learning.  While a decent salary is very important please don't make it your primary priority in choosing a job.  In the long run, the bosses and colleagues th